...and future nursery.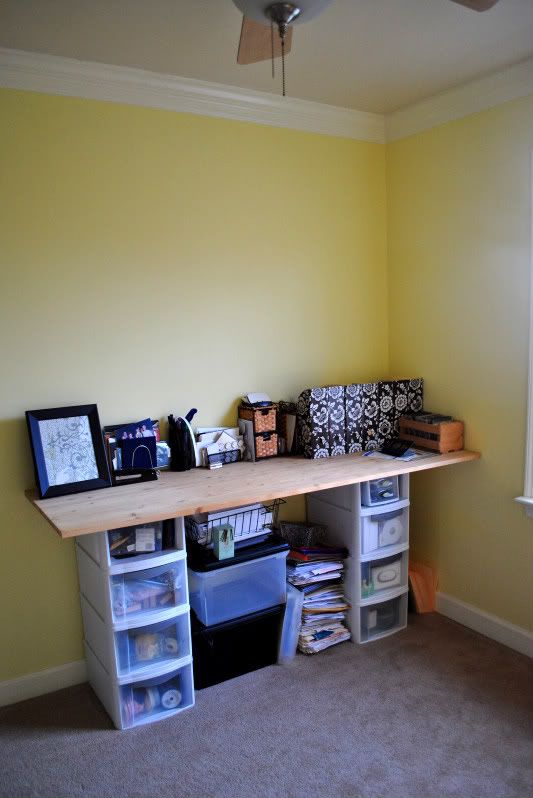 completed:
one year plan:
paint walls - color to be determined (thinking I might like a very light silvery lavender)
paint trim and closet doors

design/sew window treatments
hang wall shelving and storage units for more craft items
three year plan:
replace carpet - unsure if new carpeting or hardwoods
and, if we decide to stay in this house for an extended period of time...
ten year plan:
I would love to hear your thoughts, recommendations, or critiques! Comment below or
e-mail me
.