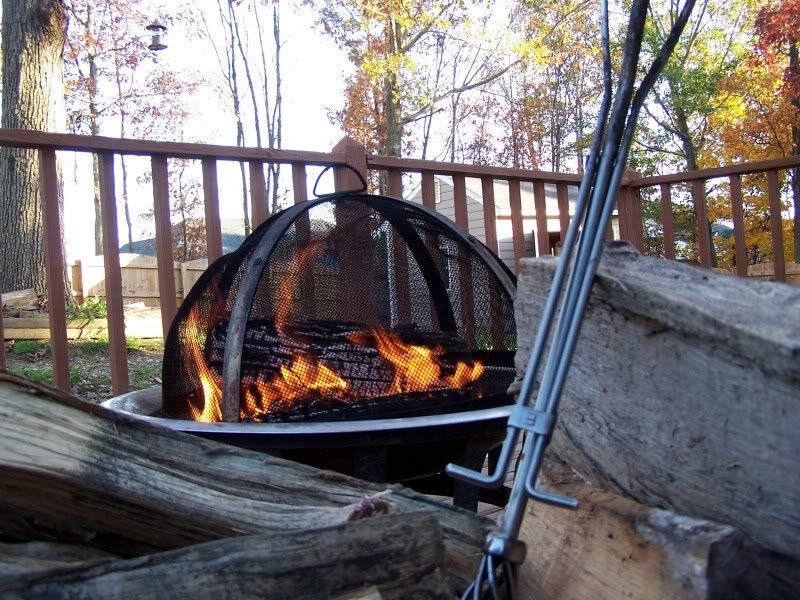 With the beautiful weather Saturday, we decided it would be the perfect weekend to fire up the fire pit for the first time and the grill for the final time for the year. It was just cold enough for a fire but not so cold you had to get close enough to the fire to worry about the sparks burning holes in your clothes. It was a nice change from the usual Saturday night of going out to dinner, driving around town, watching tv, having a few drinks.. etc. We connected with nature, but not in the literal sense.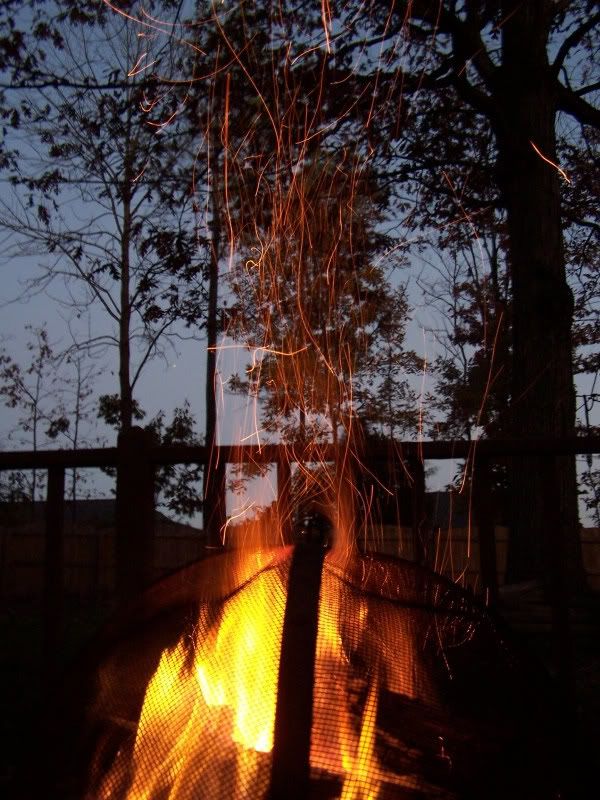 Everytime Matt stomped his feet, sparks flew from the fire, and we both yelled "fireflies" with our best Japanese accent. An imitation of the hibachi chefs at our favorite local Japanese restaurant... you know, when they shake the salt over the open flame coming out of the cone of onions they have meticulously stacked. The salt makes sparks and they say, "fireflies". If you haven't heard it, think the way Molly Shannon says "superstar" in the SNL skit.
Believe it or not, this photo was taken pretty early in the evening!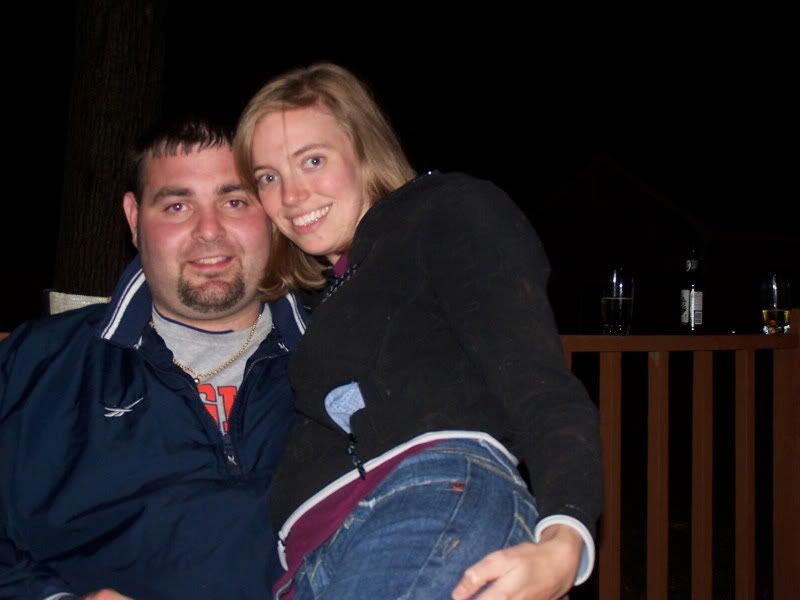 It was a fun evening! We got to talk and interact like we normally wouldn't because there were no distractions other than making sure Mason's tail didn't swing into the fire. We had a few close calls! Here's to hoping Matt feels up to lighting the fire pit again before Winter hits hard!