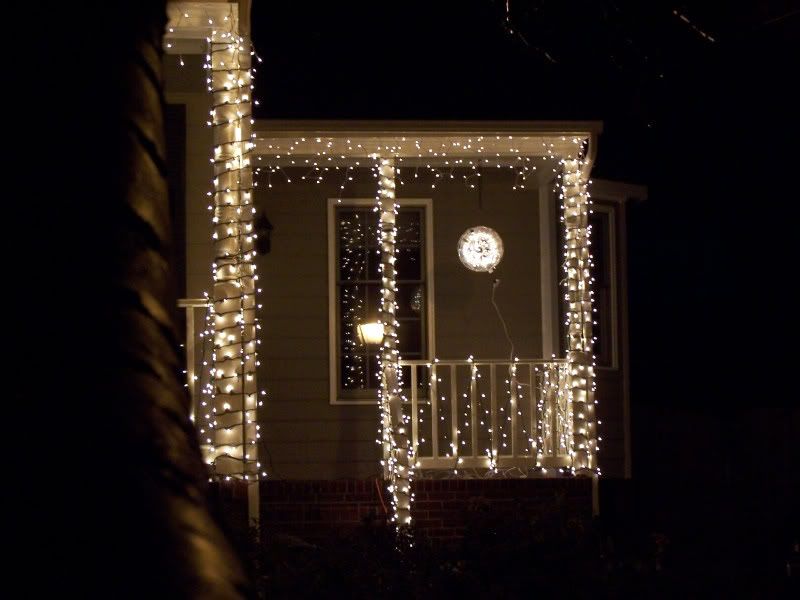 We finally got around to finishing our lights on the side porch. I find it amazing that we didn't do anything more than last year, but to cover the same amount of railing and house, we had to purchase 8 additional strands of lights. I am not sure how that worked out! Next year, we have plans for the cherry tree and the planters. We would love to have our eaves and top roof lined with the icicle lights, but we would probably have to hire a bucket truck to make it possible... not sure how we would even go about that!
We drove around for a while tonight looking at all the other ligths in our neighborhood. I think christmas lights are magical!
On another note, we went to see
The Blindside
last night. It was exactly what I expected! It was the perfect combination of funny and emotional. Not emotional enough to make me cry, just enough to tug at your heartstrings, but then turn around and put a huge smile on your face. Most importantly, it was a movie Matt and I enjoyed together. I am always a sucker for movies based on true stories. I highly recommend this movie!