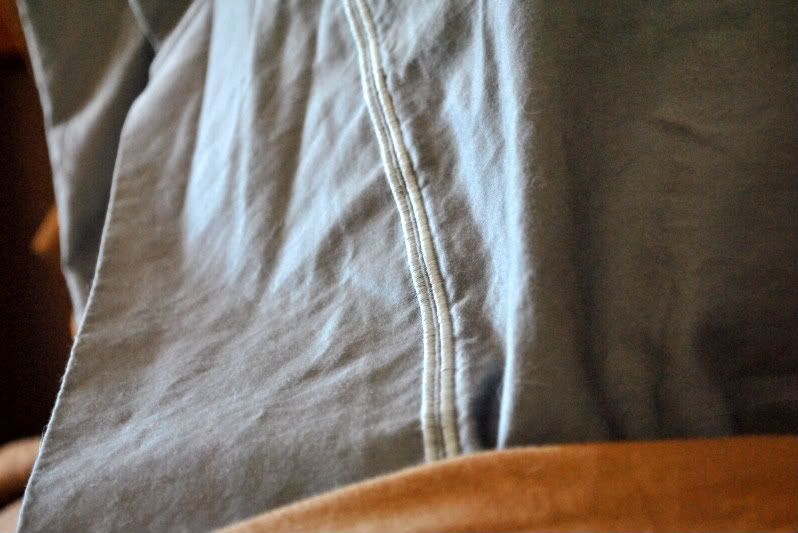 These new sheets and pillows, in addition to our new mattress, are amazing. After the first night, we were both a little stiff, leaving us a little worried about the change. We both tossed and turned that night and couldn't quite find our comfortable spot. Since that night things have been smooth sailing.
The mattress is a Stearns + Foster Washington Park Luxury Firm Euro Pillow Top. Say that three times fast! Matt wheeled and dealed for it between a few different competing stores that less than miles from each other. Who knew buying a mattress was like buying a car!?! I didn't! It really is a very comfortable mattress. We got two firm latex pillows from the mattress store, then went to Ross and got two sealy posturpedic pillows and two down pillows. The down pillows have been living on our chair as they are a bit bulky for sleeping.
It was not my intention to purchase sheets that perfectly matched our wall color - I just laughed when I realized it once we got home. Keep in mind that this whole room is just in a holding state until we get some inspiration and some cash to actually decorate. Our basic plans for the room can be found
here
.