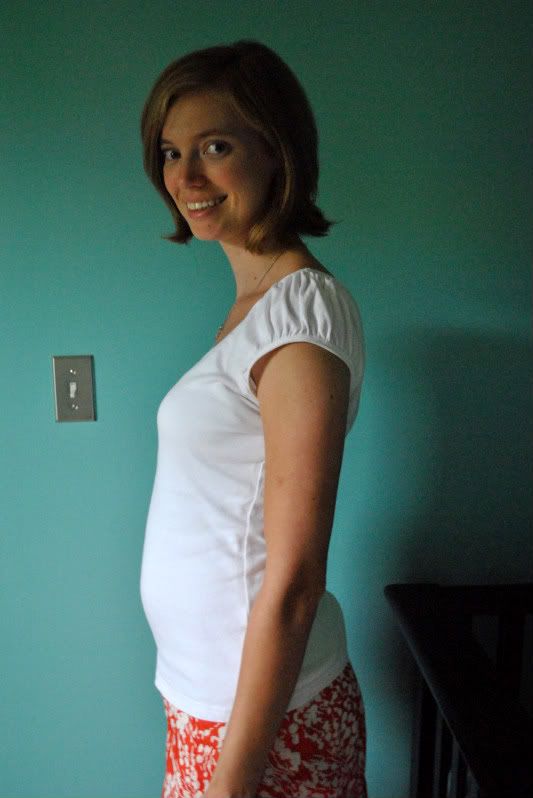 I have gained 6 lbs total. I am still able to wear all of my regular clothes, though some are starting to get a little snug. The bella band will find it's way home with me soon!
I am getting really good sleep, but don't always feel like I need to sleep like I did throughout the first trimester. I am lucky that I have never slept on my back or stomach, so I will have few issues adjusting to sleeping positions.
No strange cravings yet.
I heard the heartbeat of 160 bpm on June 16th. It was a very cool experience! Everyone is betting on a girl. I am not convinced just yet!
My big ultrasound is scheduled for July 20th to determine what our little one will be. We really can't wait!