It seems the closer we get to Fall, the more I want to bake and cook. I also couldn't believe that it was almost the end of August and I had yet to eat a single fresh peach. You may remember if you have been reading this blog long enough, but I really don't like Virginia peaches. They aren't sweet and juicy and they will never compare to the South Carolina peaches of my childhood. I did try to find the ripest yellow skinned peaches that I could find for this recipe.
Peach Cobbler
Recipe adapted from Kristina Williamson via
www.foodnetwork.com
.
Filling:
4 cups fresh peaches
3/4 cup brown sugar
1 teaspoon cinnamon
1 teaspoon vanilla
1 tablespoon flour
Crust:
1 cup flour
1 teaspoon baking powder
1/2 teaspoon baking soda
3 tablespoons brown sugar
4 tablespoons salted butter, cut into small pieces
5 tablespoons buttermilk
1 tablespoon brown sugar, for topping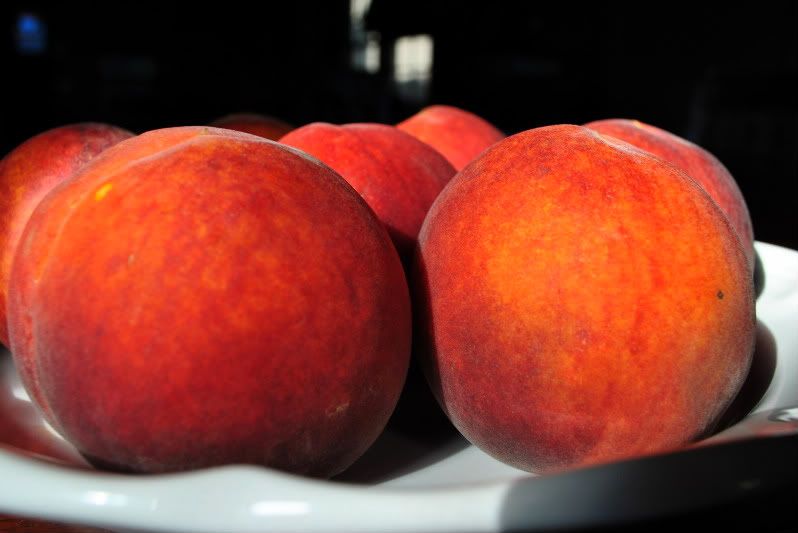 Peel peaches, then slice.
peeling tip: dip peach in boiling water for 30 seconds, skin peels off easily with a spoon, scoop out any brown spots
Preheat the oven to 425 degrees F.
Generously butter a 1 1/2-quart shallow baking dish. Place the sliced peaches in the dish and sprinkle with brown sugar, cinnamon, vanilla, and flour. Mix gently and spread evenly again. Bake for 10 minutes.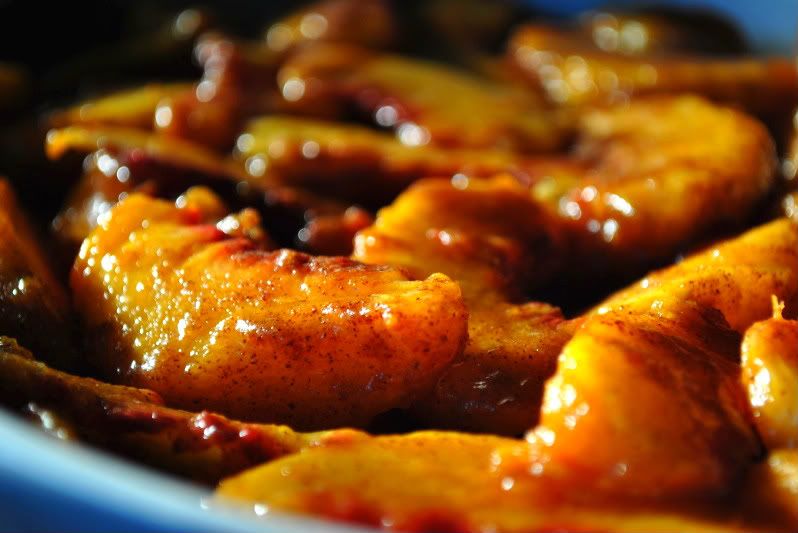 Meanwhile combine all dry ingredients for cobbler crust in a bowl. Cut in the butter with a pastry cutter or your fingers, to make the texture like coarse crumbs. Add buttermilk and stir to form a soft dough.
Remove fruit from oven and drop rounded spoonfuls of dough on top. Sprinkle with last tablespoon of brown sugar and return to oven. Bake until fruit is bubbly and crust topping is golden brown, about 20 minutes.
Serve with your favorite vanilla bean ice cream!