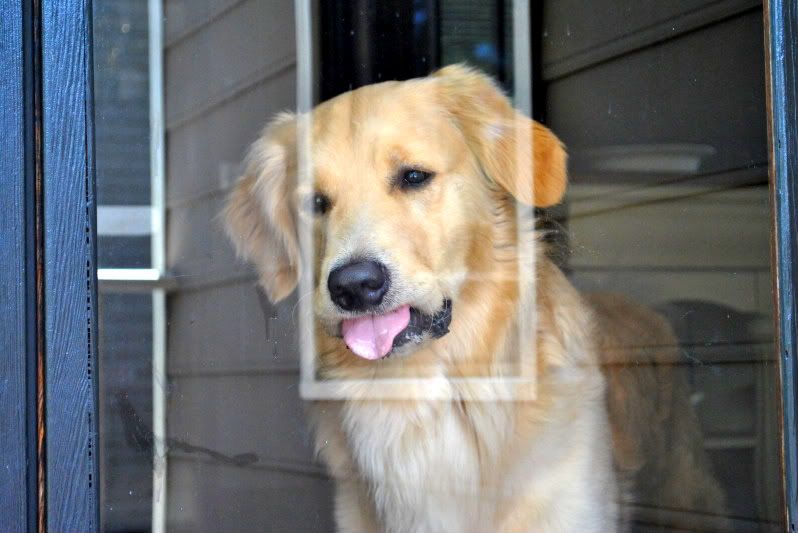 Silly boys! I love standing outside and teasing them, just to get a reaction out of them. That really makes me a bully doesn't it!?! Don't worry, after I get a few good photos, I go inside and give them lots of love and treats.
Look at the fluffy clouds and the blue sky, the weather couldn't be more perfect this weekend!
week 26, day 0
Yep, that is all belly (can you see it?), no basketball under my dress to deceive you. It is awkward to see myself in photos or catch a glimpse of myself in the mirror. I love that I am "all baby" as everyone refers to it, but I am still getting used to it. Can you believe that I am only 2 weeks away from my third trimester - where is all my time going?