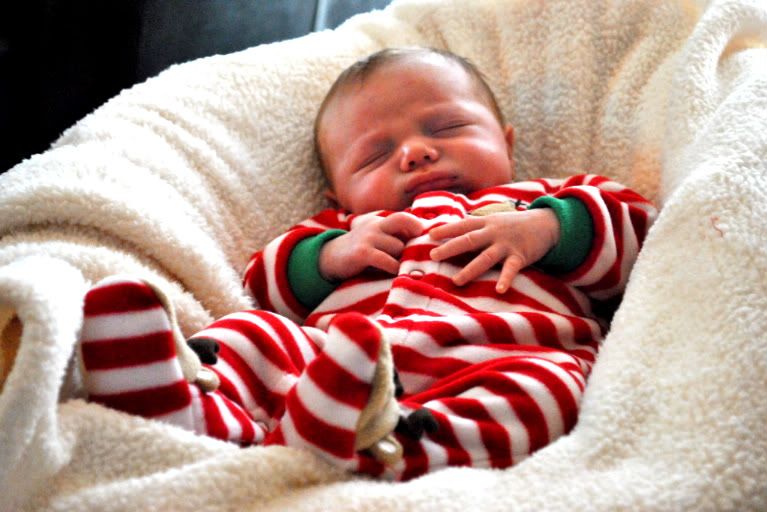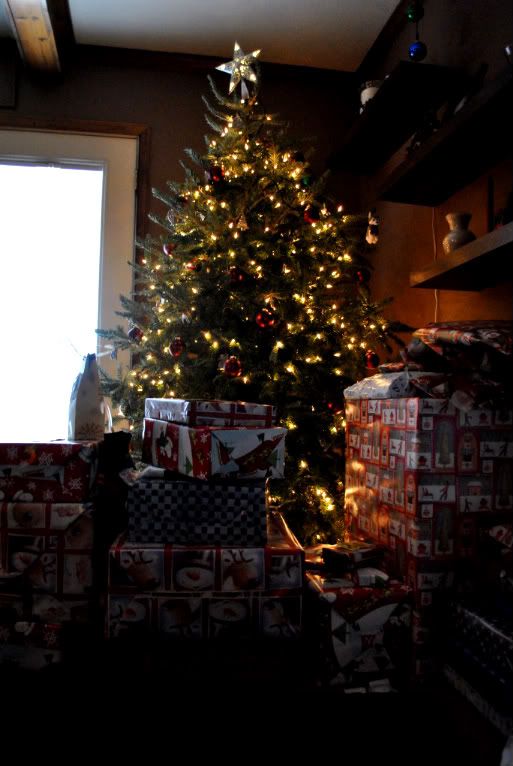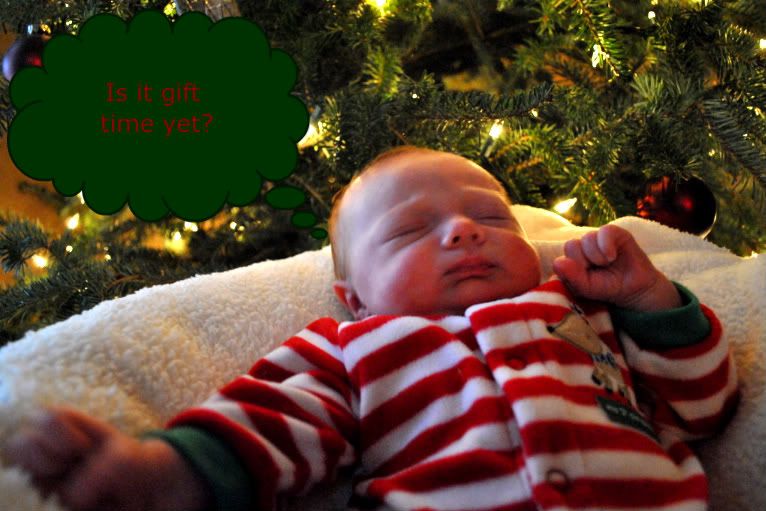 Christmas morning came and went, and Will slept right through it. Poor thing was so tired after a bit of a rough night. He was the recipient of many clothes, books, and toys. He doesn't even know how lucky he is! I know there will never be another Christmas morning like this in our future because he will eventually be waking us up to open gifts.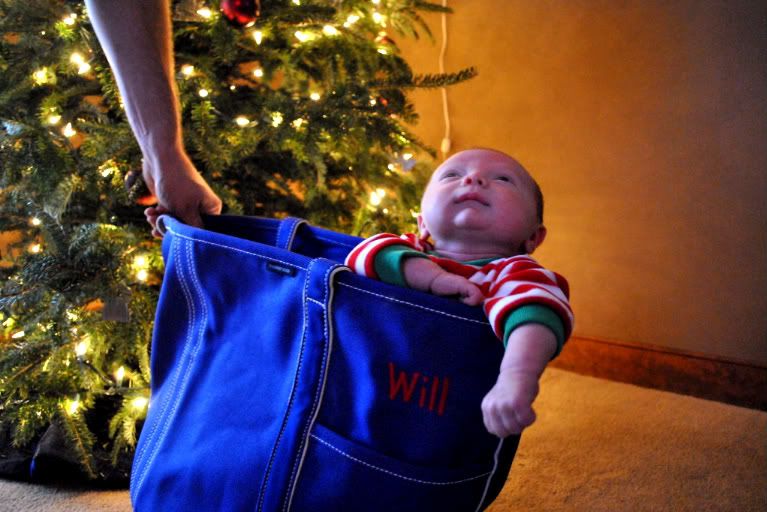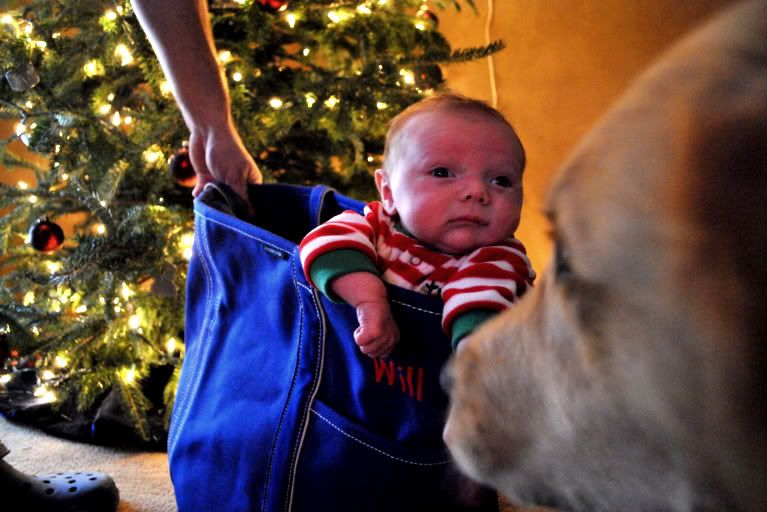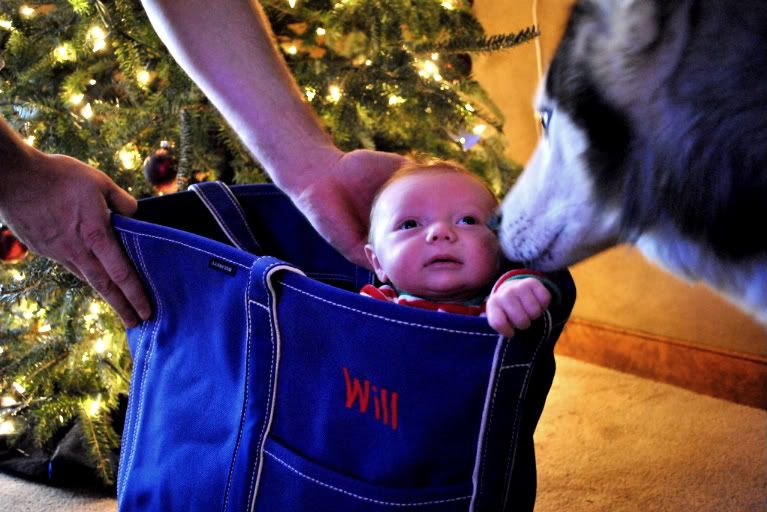 This bag was one of Will's gifts from his Grandma Donna, and Will was our Christmas gift this year. He is by far the best Christmas gift I have ever received!
All of the toys Santa brought him are by
Sassy
- I really like that their packaging includes instructions on how to make the best use of the toy and explains what areas it helps with development. He also received some Baby Einstein toys from Grandma Donna. And somewhere in that pile is Sophie the Giraffe - we are hoping she will come in handy come teething time! I am very excited about the books my dad gave Will including Goodnight Moon, an extensive Peter Rabbit collection, a Golden Books collection, and a Mother Goose collection - I will begin reading to him during feedings this week!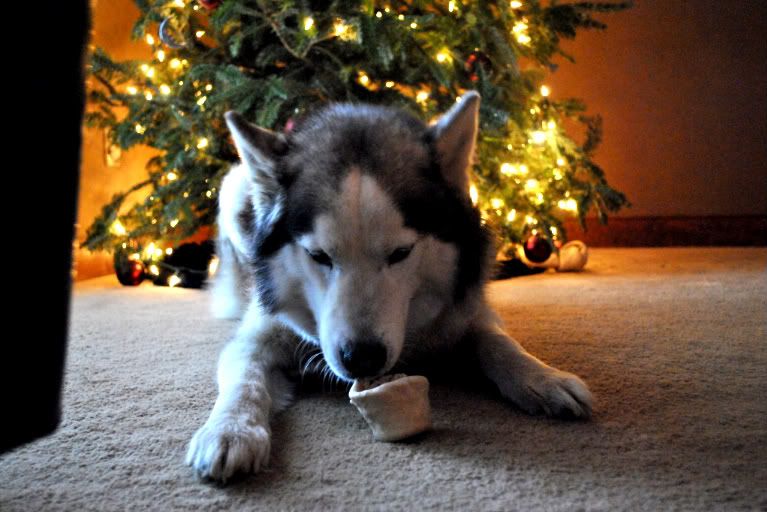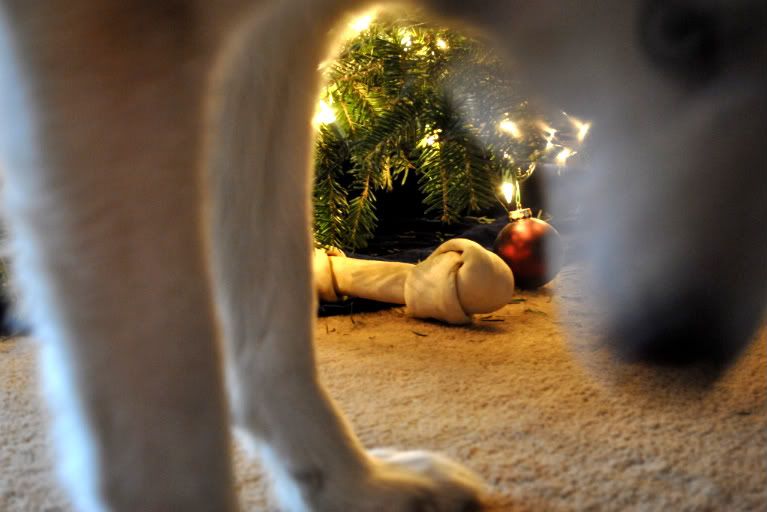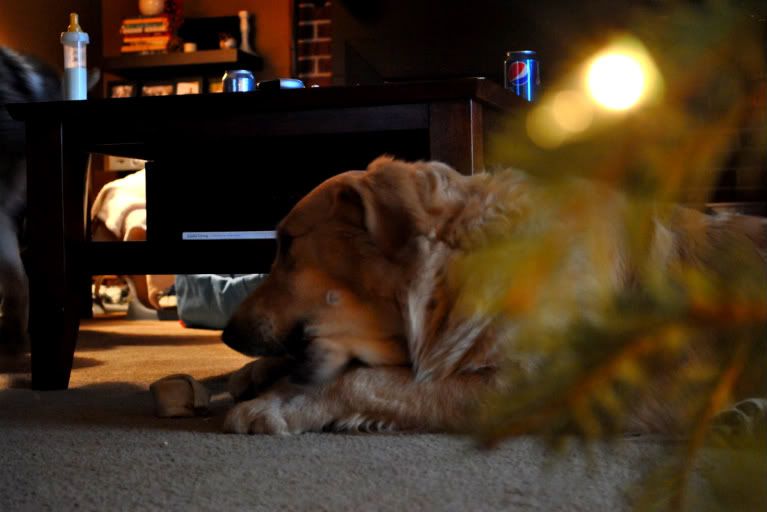 And the furry boys weren't forgotten - they both received Christmas bones from Grandma Donna!
I received some beautiful Honora pearl bracelets to add to my collection, a Smashbox makeup palette, a beautiful vase to match in our family room, a pretty teapot with flowering tea inserts, a Slatkin + Co candle, a "lifetime supply" (64 ounces) of Philosophy Cinnamon Bun body wash, a dutch oven, a set of Rachel Ray knives, the Ninja,
Matt received a digital game, clothes, and other miscellaneous items.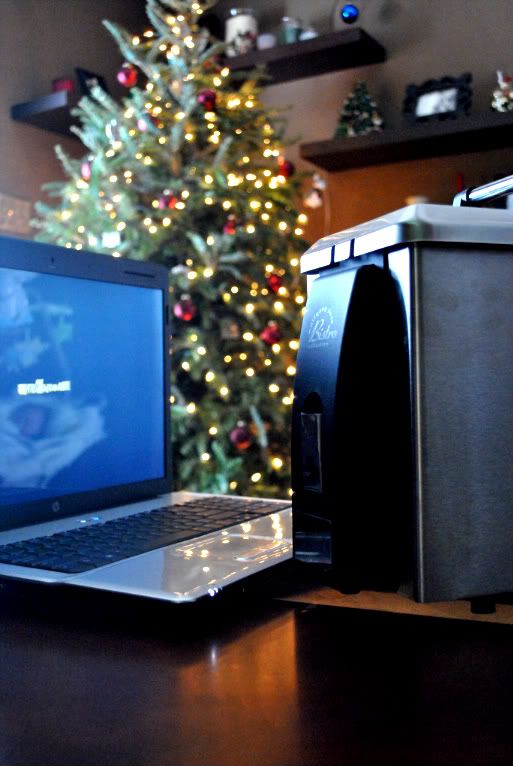 Together, Matt and I received a new HP laptop, a commercial grade Wolfgang Puck fryer, lots of cash, and an Outback gift card.
[[ Many thanks to my mother-in-law, my parents, and our out of town family for all of the gifts! ]]
And we finally enjoyed a White Christmas when it started snowing Christmas afternoon.
Today, we have relaxed and Will has slept in between many, many feedings. I think he has hit another growth spurt!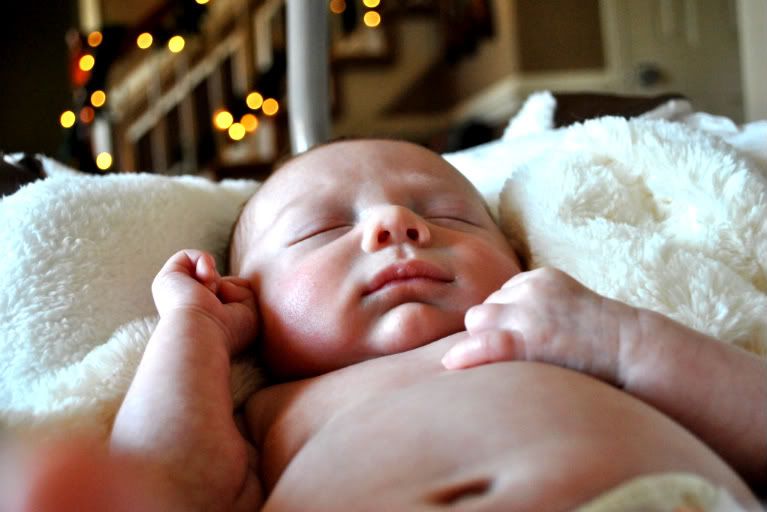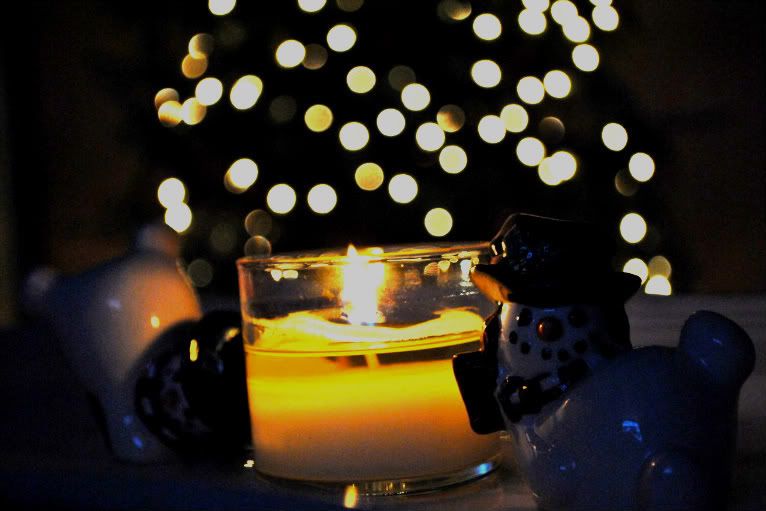 We hope everyone else enjoyed a wonderful Christmas!