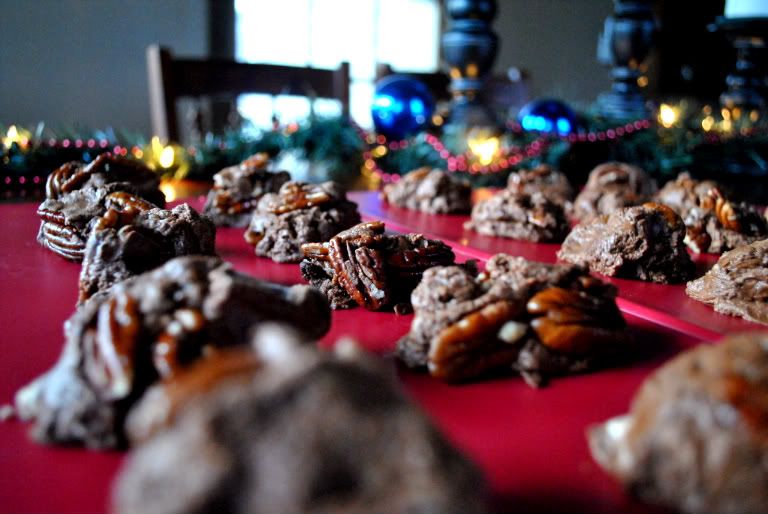 And for the goodies that I mentioned in my previous post...
I used three of Paula Deen's recipes for the first time this year for our holiday goodies for coworkers and friends. I spent an entire afternoon baking with these trusty sidekicks....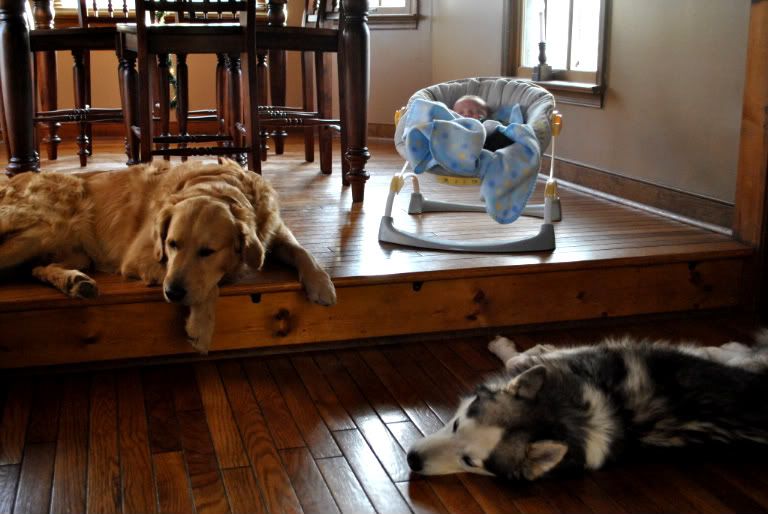 We made...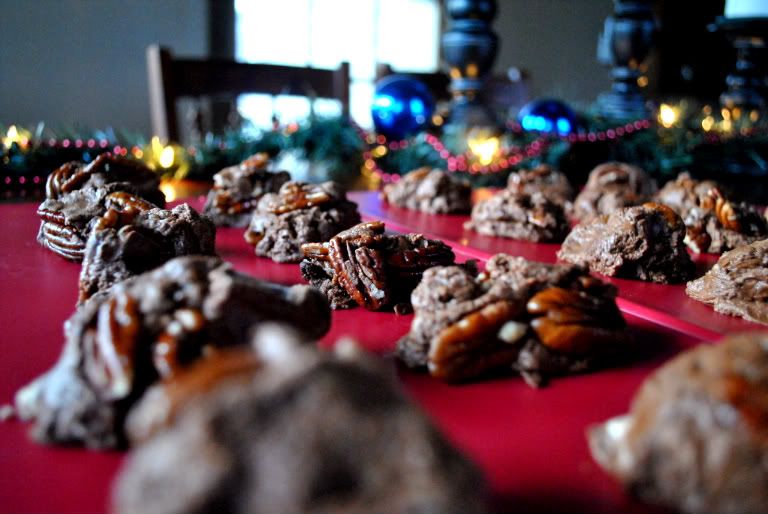 Pecan Clusters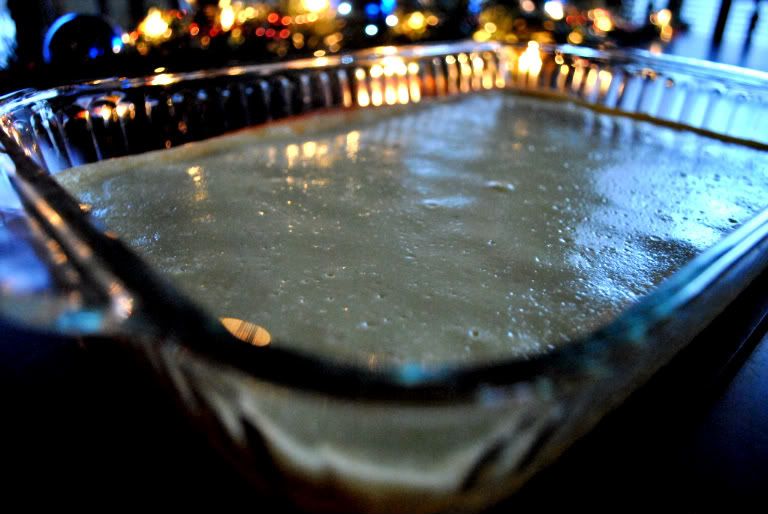 Cheesecake Bars
and not pictured,
Creme de Menthe Brownies
The only change that I made to any recipe was not adding vanilla. I have to confess that I never use vanilla when a recipe calls for it. I don't see it as a necessary ingredient and I have never received any complaints!
The pecan clusters were a little time consuming and had to be babied when cooking on the stove. My favorite thing about baking rather than cooking on the stove is that I have time to clean up once the food goes into the oven. I love to clean as I go, but it is more difficult when you are cooking on the stove.
(notice my new Rachel Ray knives.. thanks Daddy + Momma!)
While we are in the kitchen, I have to point out two of my favorite kitchen items. My gravy/sauce whisk that is perfect for whisking anything with flour and getting lumps out and my Pampered Chef can opener that basically takes the whole metal top off and doesn't leave any sharp edges to get cut on. I highly recommend both of these items!