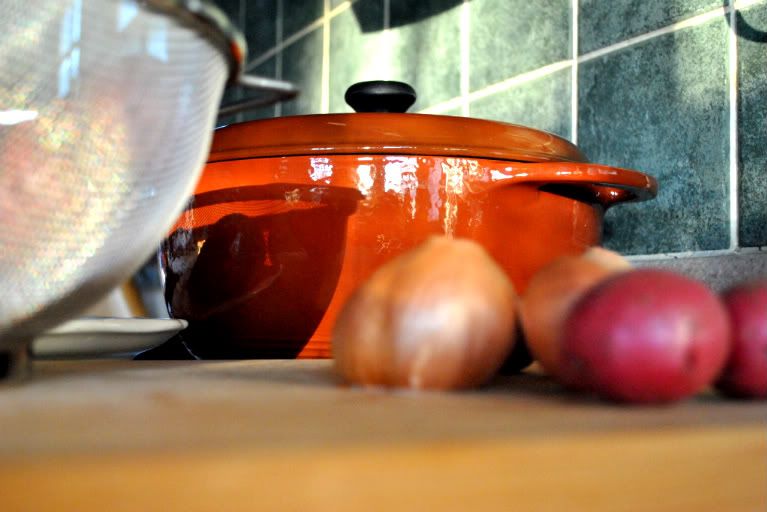 We got some great kitchen items for Christmas and I wanted to share with you how we have used them so far!
My dad got us
this
dutch oven, which I have wanted for a while now. To start, I made a beef roast with shallots. After coating the roast with salt, pepper, garlic powder, herbs de provence, thyme, and rosemary, I heated olive oil in the dutch oven on the stove. I seared the roast on all sides. I put the shallots in the pan under the roast and then put the roast in the oven to cook the remaining time until the center reached medium rare. I removed the roast to sit before carving and added white wine to the shallots and scraped the bottom of the pan to make a gravy. I served it with smashed red potatoes and salad.
What I have planned next:
Dutch Oven Peach Cobbler
Southern Baked Beans
The Ultimate Beef Stew
Beef Bourguignon
Chicken and Dumplings
Winter Minestrone
________________________________________________________________________________________________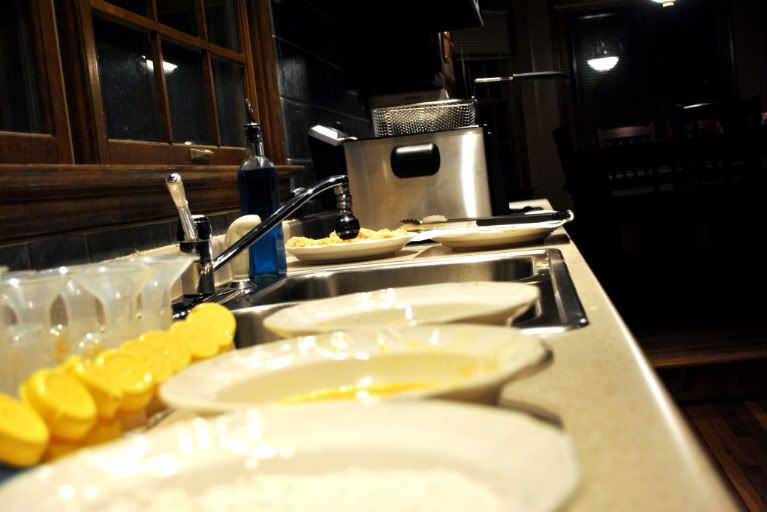 My mother-in-law got us
this
fryer, which is a much improved version of the basic fryer we have had for years. First up, we made panko breaded chicken tenders and fried spinach. Both recipes were found in the book that came with the fryer. We used peanut oil for both recipes and everything turned out great!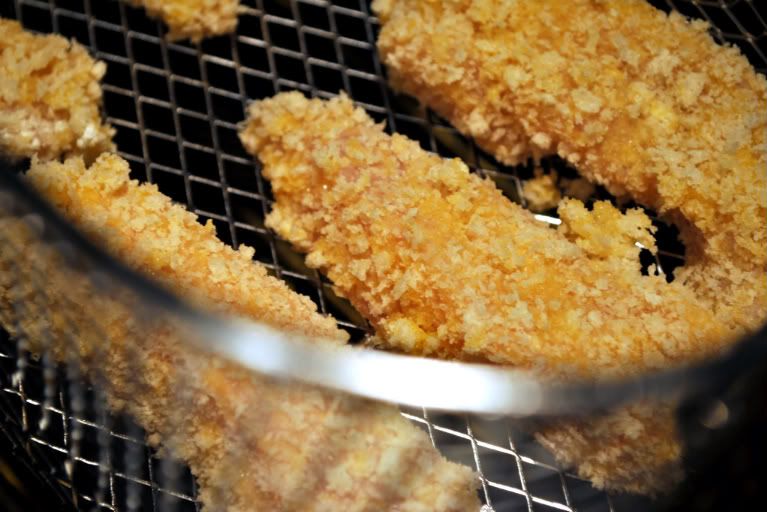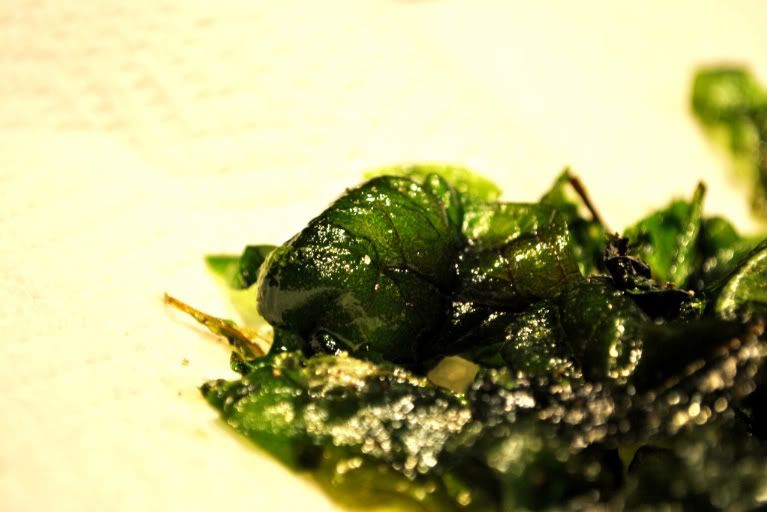 What I have planned next:
Homemade French Fries
Orange Sugar Fried Donut Holes
Beer-Battered Apple and Onion Rings
Apple Fritters
Corn Fritters
Fried Green Tomatoes
Does anyone have any recipes to suggest for these kitchen items? If so, I would love suggestions!