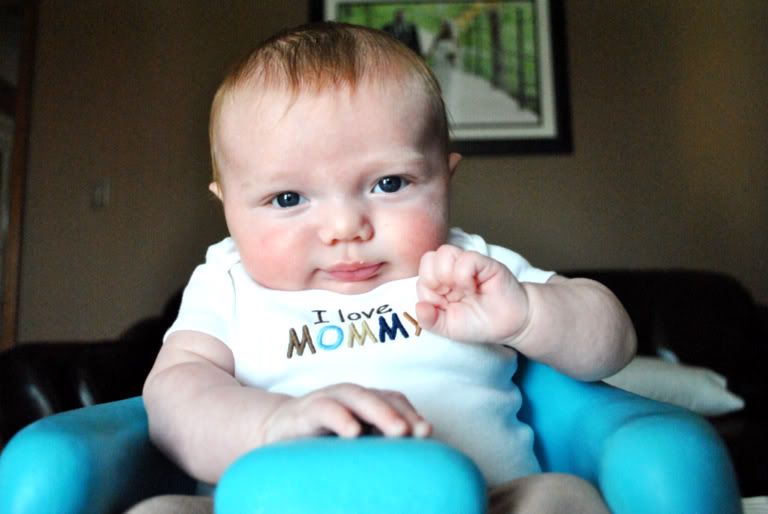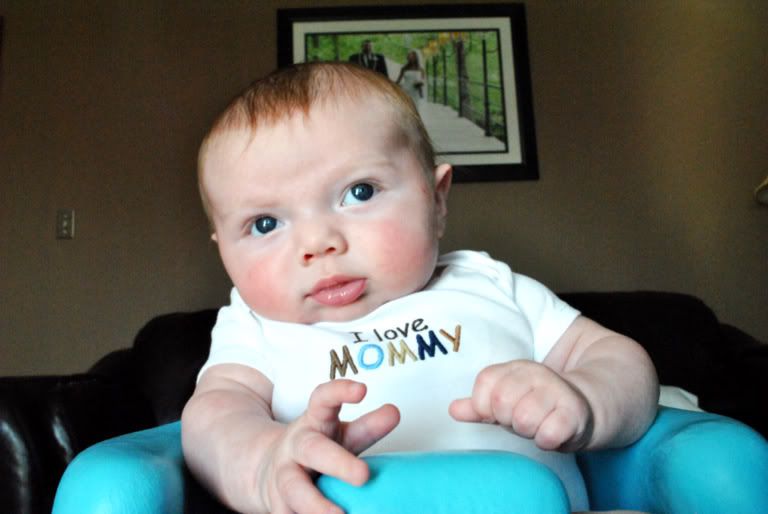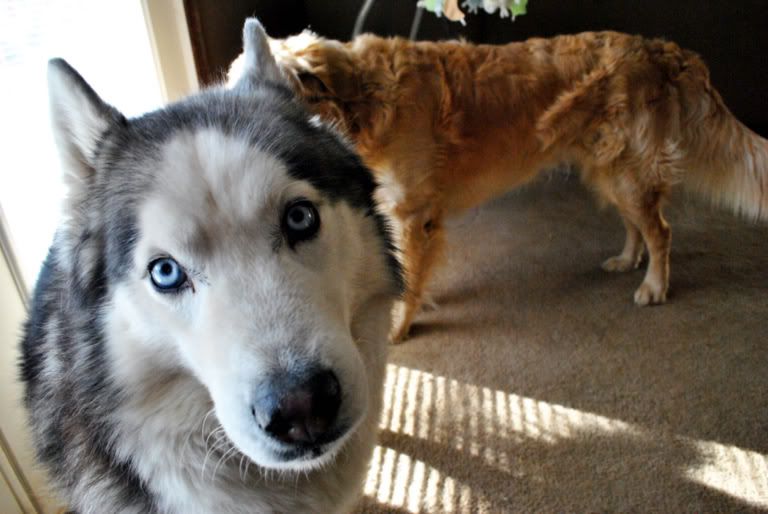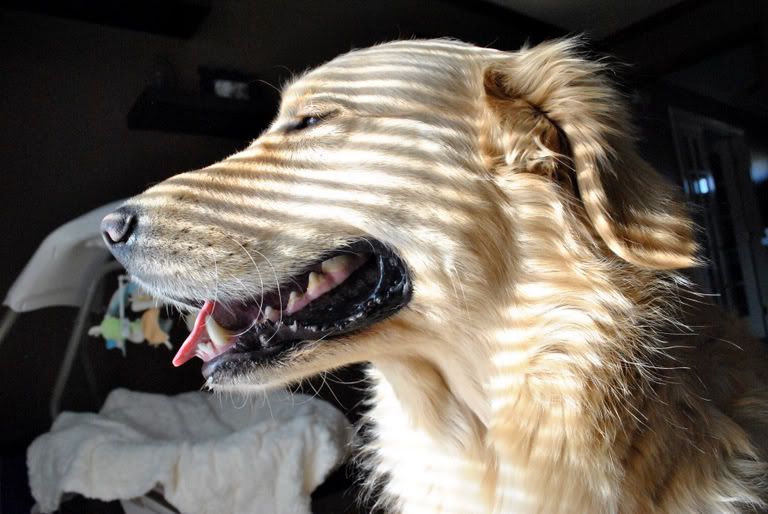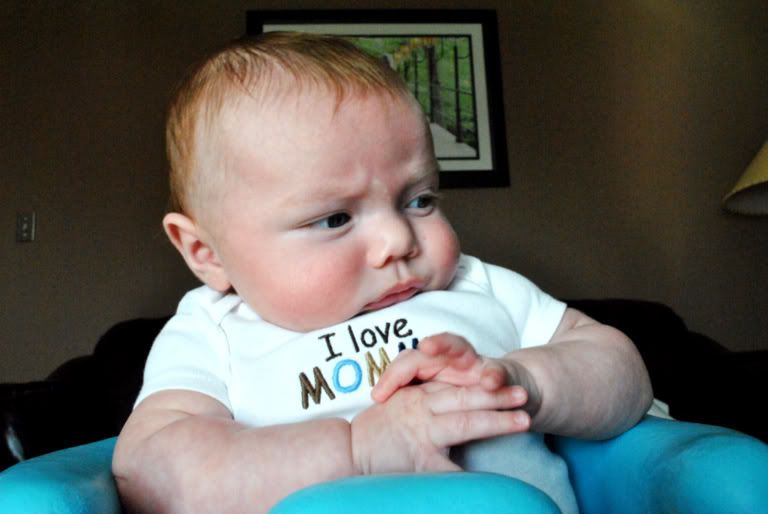 Before Will came along, Mason and Skye were the focus of my attention. I photographed them obsessively,
talked to them constantly, and tended to all of their needs. That has not changed too dramatically since Will's
arrival, but obviously, the human boy takes priority. I still photograph them at every opportunity, still talk to
them when I am not talking to Will or at the same time that I am talking to Will, and tend to their needs while
Will is sleeping or otherwise occupied. Because they are indoor dogs, they are still just as much a part of our
family. I just don't have as much time to get on the floor and play with them or rub their bellies as I used to. I
think they are still happy. They still love their momma, and they just love their baby brother.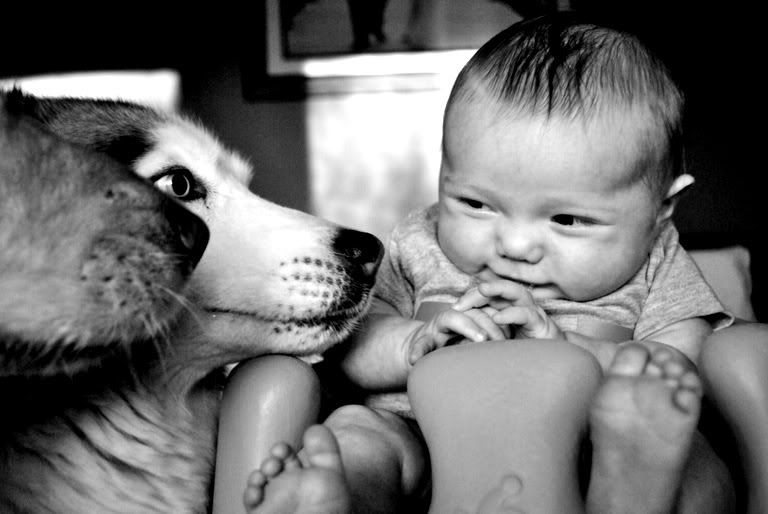 my perspective
participating in: