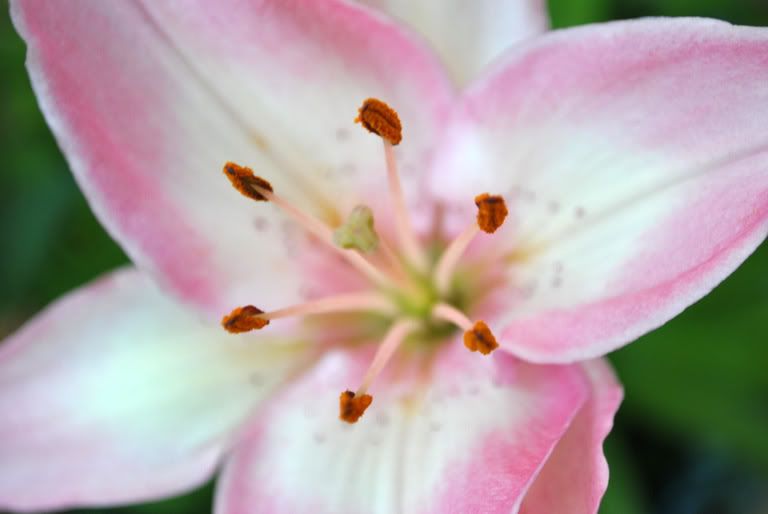 f/5.6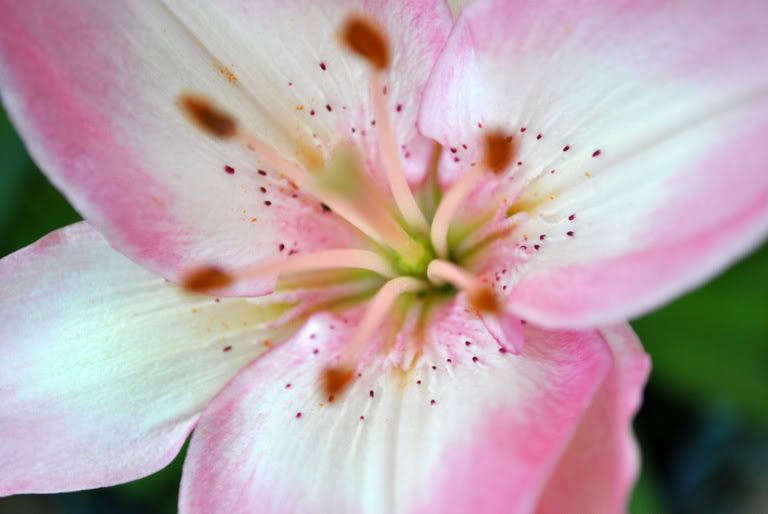 f/5.6
My one and only lily this year... looks a little lonely doesn't it!?!
tip(s): I took these photos in indirect morning light. Sometimes the direct sun is good, but other
times the shadows it creates can take away from the object. I kept a shallow depth of field,
adjusting my focus on the stamen first, and then the center of the bloom.