(warning: looooooooongest post ever)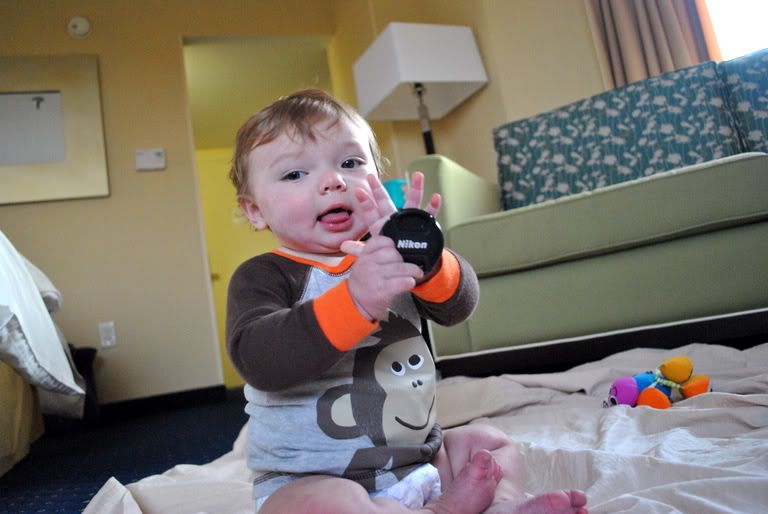 Will woke up ready to go on his first adventure to the beach!
This was my first beach vacation not actually staying in a hotel on the beach where you just
walk outside, and I really don't recommend it. I am not complaining though because our
accommodations were paid for by our employer since Matt was there for training for his
promotion. We packed up the car, drove fifteen minutes, found and paid for parking, unloaded
the car, and lugged everything to the beach. When we were finally there, we forgot all of the
trouble and little man touched sand for the first time...
the first touch quickly turned into a handful...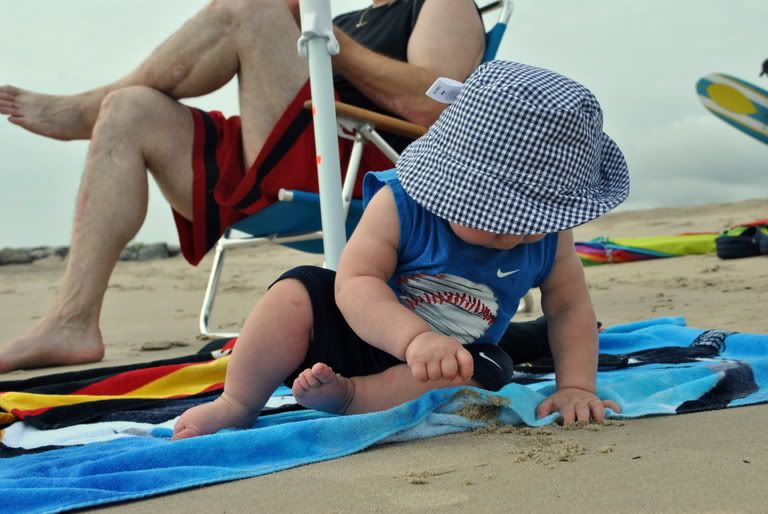 and then he left the protection of the towel behind heading right for Daddy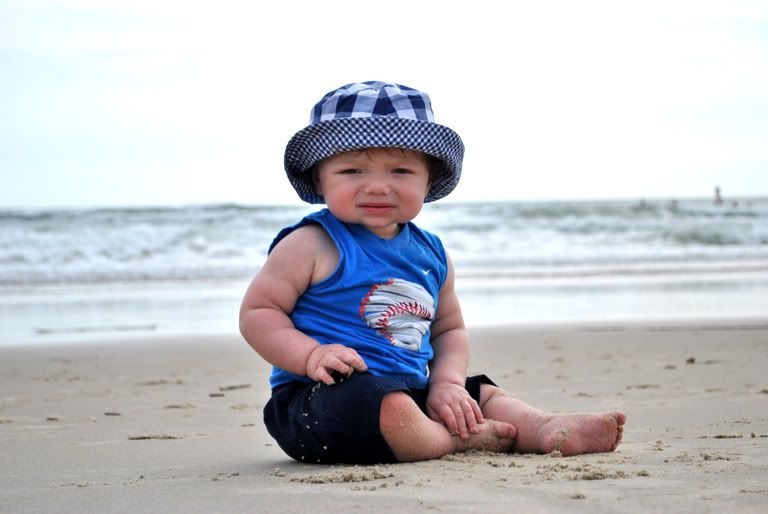 he was so intrigued with the sand that he didn't really notice the waves, or the F16's flying
overhead, or the surfer's walking by with huge boards, or all the other people down the beach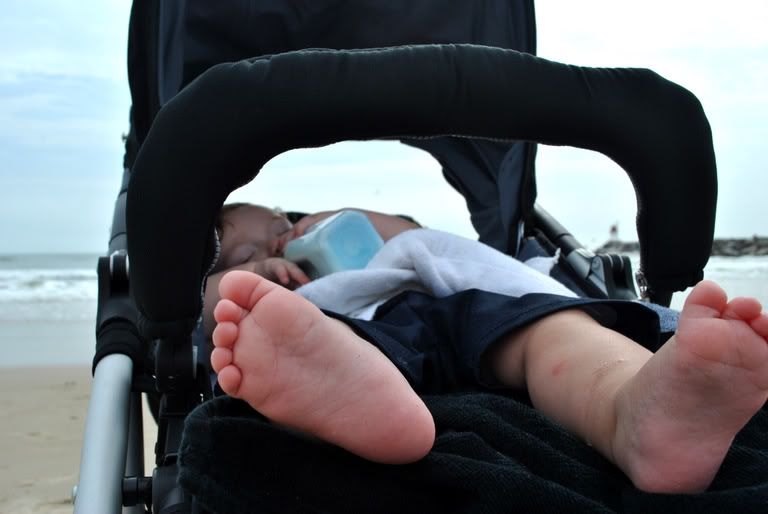 before long it was time for a bottle and a nap while Matt and I played in the water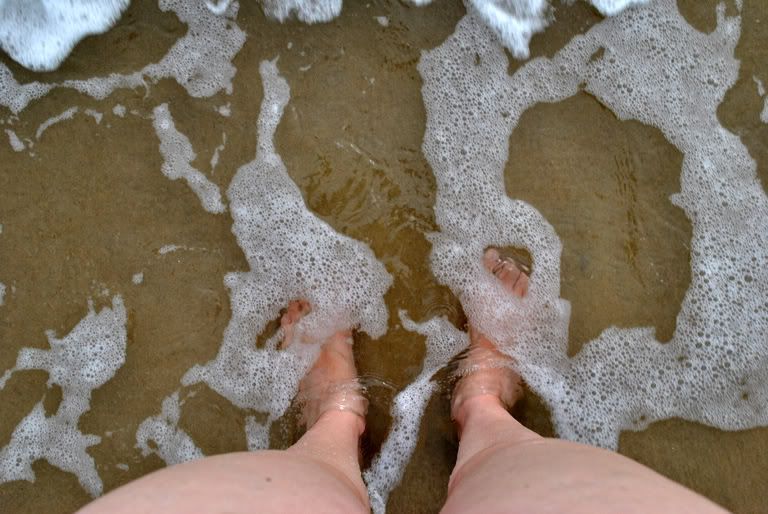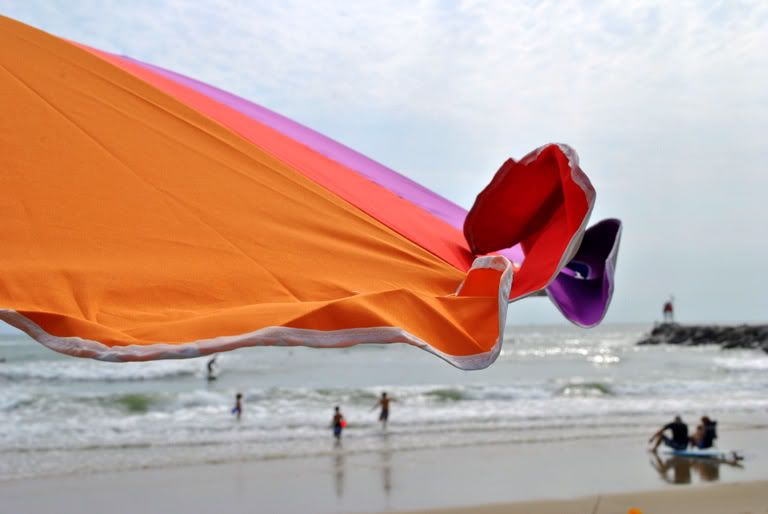 Will woke up just in time for a little lifeguard watching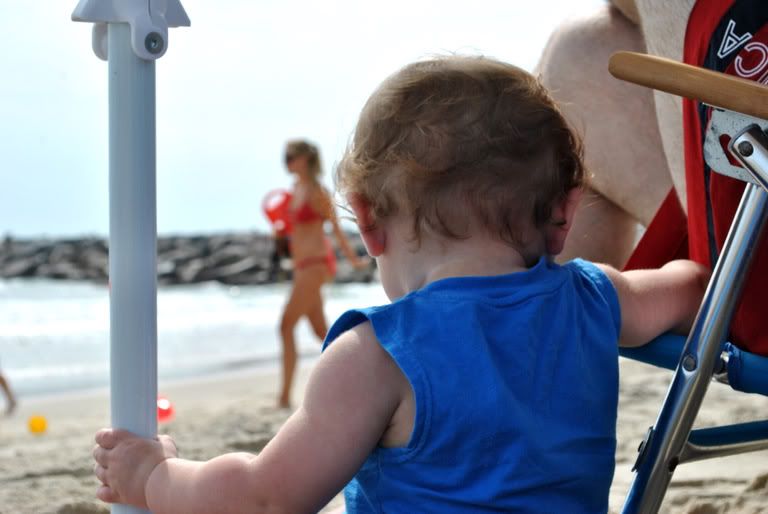 and water time with daddy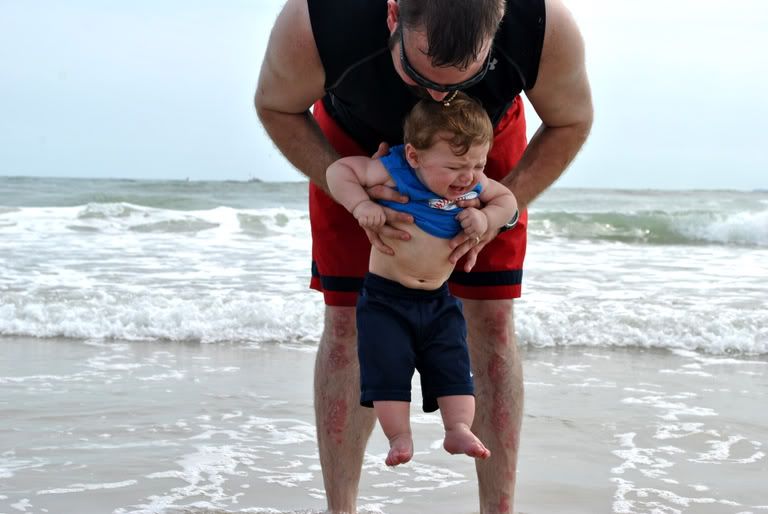 not a fan of cold moving water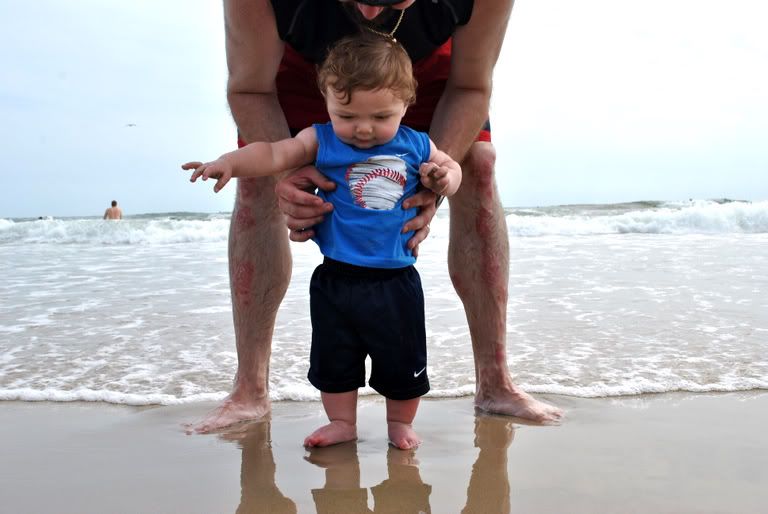 wet sand is cool though
and high above daddy's head is even better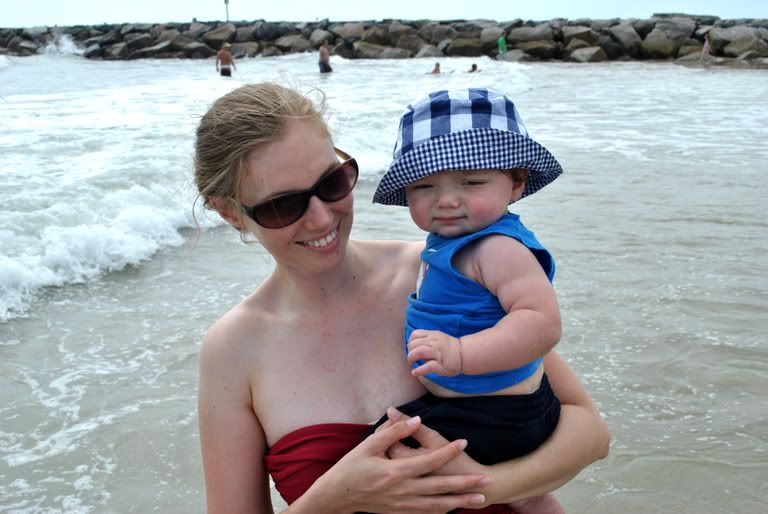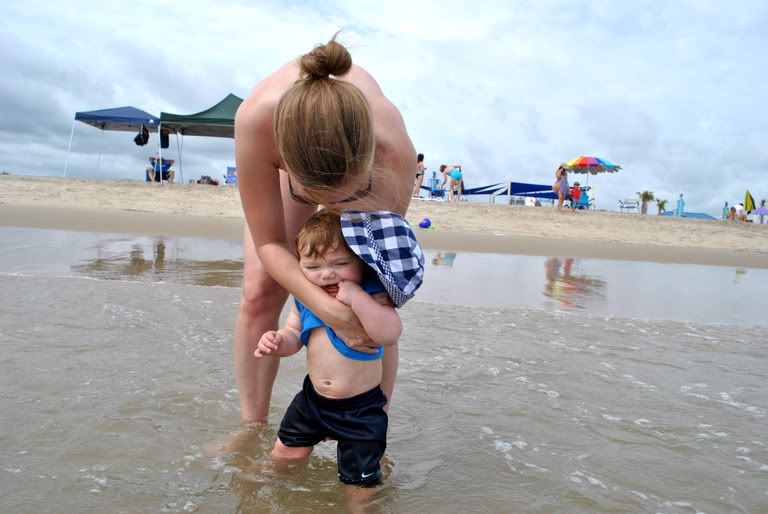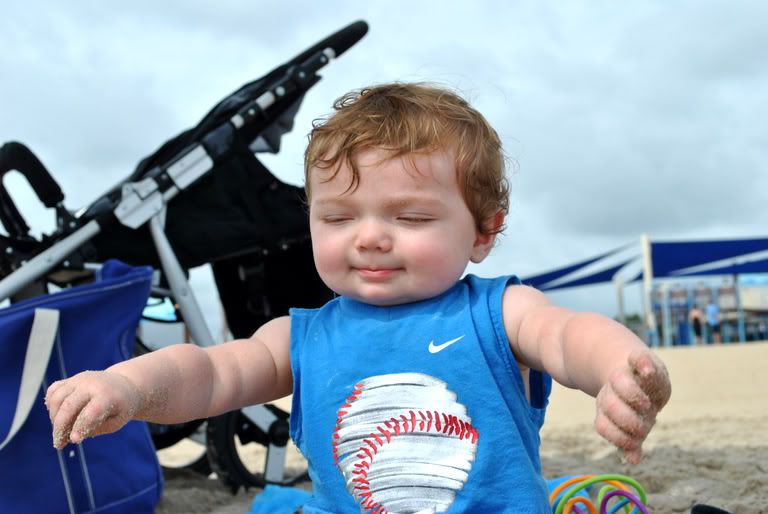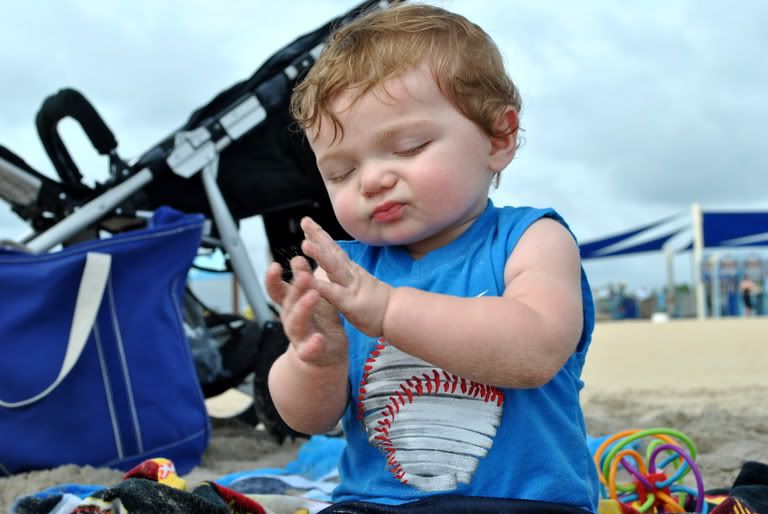 more sand time - oh yeah!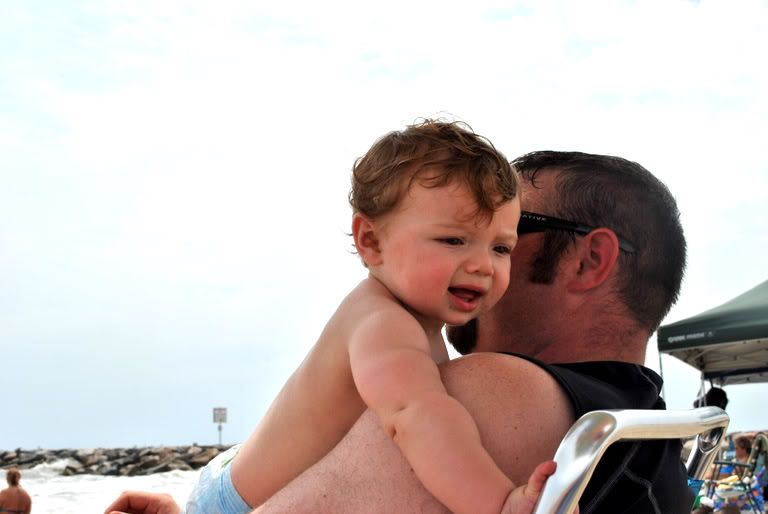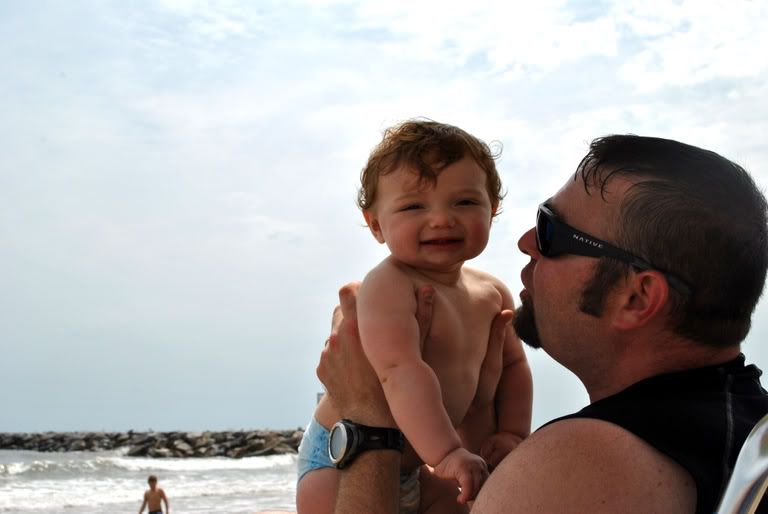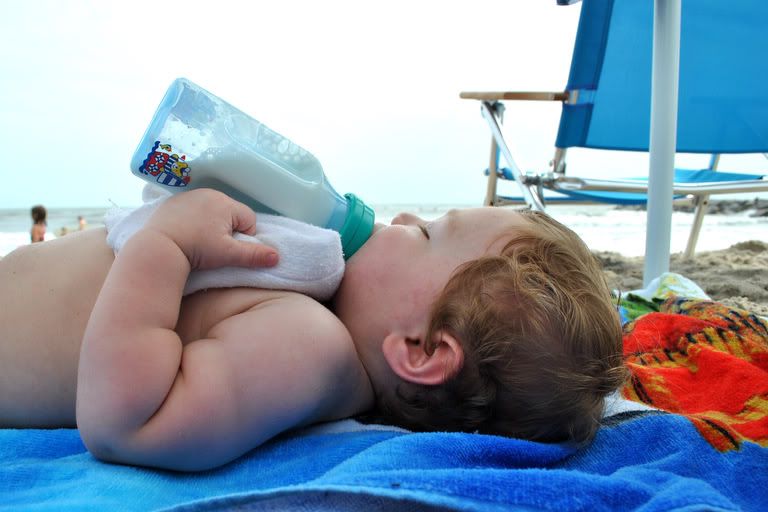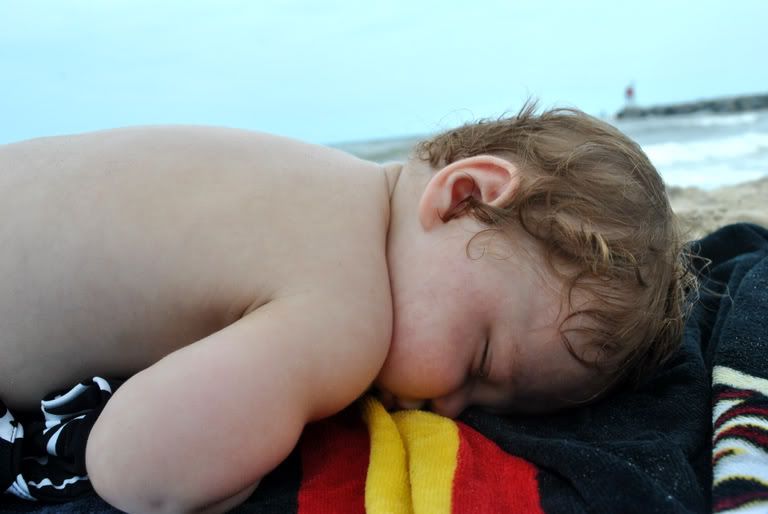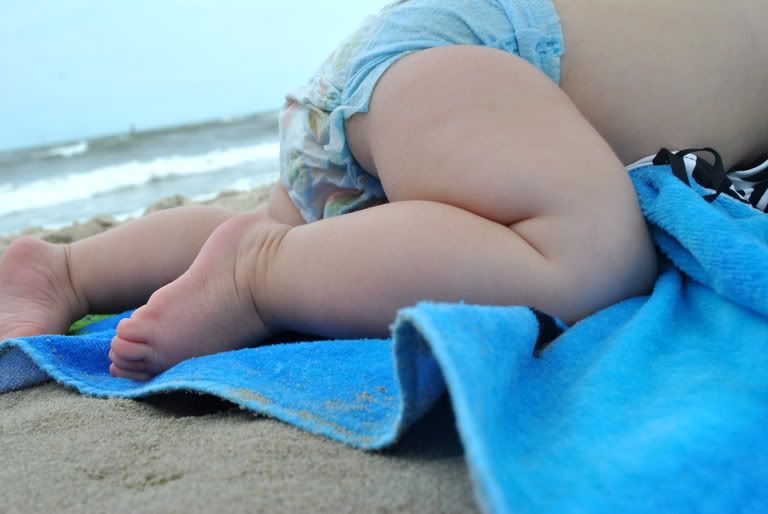 and score - another nap on the beach
When we finally had enough of the sand, we walked along the boardwalk in search of a late lunch
and some shopping. We found the best city themed black angus burgers. I enjoyed the Seattle,
Matt enjoyed the Chicago. We shopped, and giggled at the no cussing signs - yes, they do exist!!
we went back to the hotel to clean up and rest before heading to my aunt's house for a cookout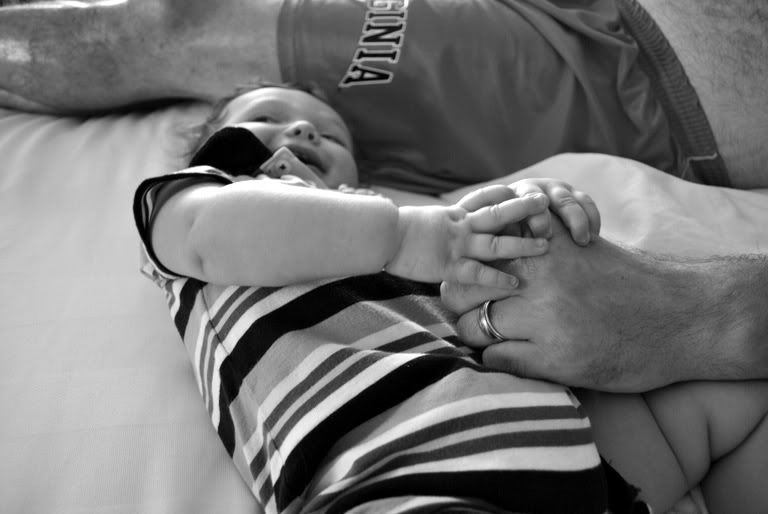 Bad, bad blogger here - I forgot my camera for the cookout and now I am kicking myself
because we enjoyed such a wonderful evening with my aunt, my cousin and her boyfriend, and
her three precious children. We enjoyed awesome steak, adult beverages, and great conversation.
We even got to celebrate her youngest daughter Lizzie's second birthday with cake, singing, and
gifts. Will was smitten with his cousins and I think the feeling was mutual!
After sleeping in and a morning wrestling match with a blanket, we headed to lunch at the
Cheesecake Factory.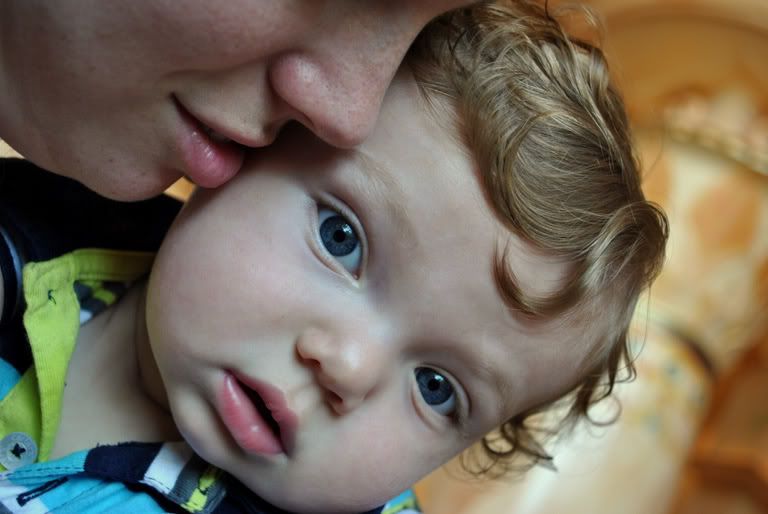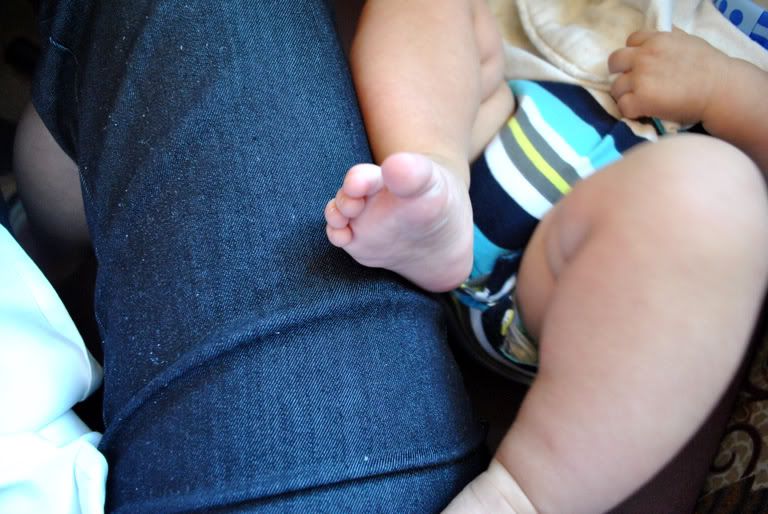 Will got all dressed up...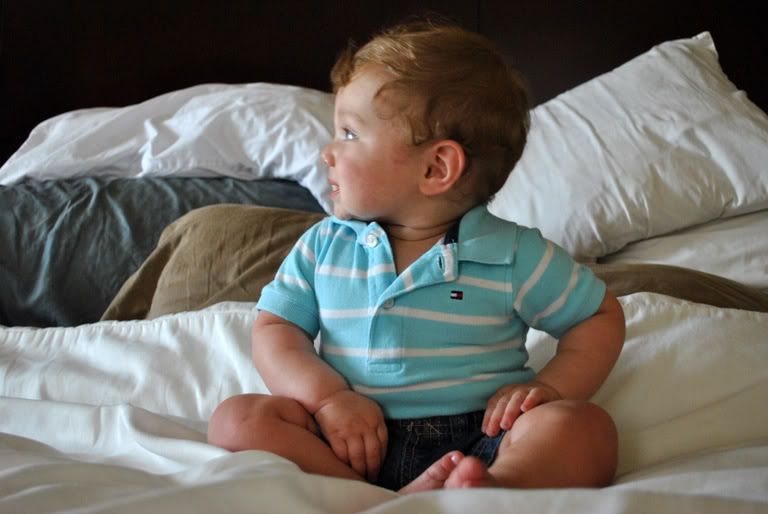 and we headed for dinner at Lynnhaven Fish House.
I enjoyed my Grecian style ahi tuna, while Matt enjoyed the largest butterflied shrimp ever!
After dinner, we went for a little drive around Shore drive...
Will was such a good boy and helped me pack for our return home the next morning!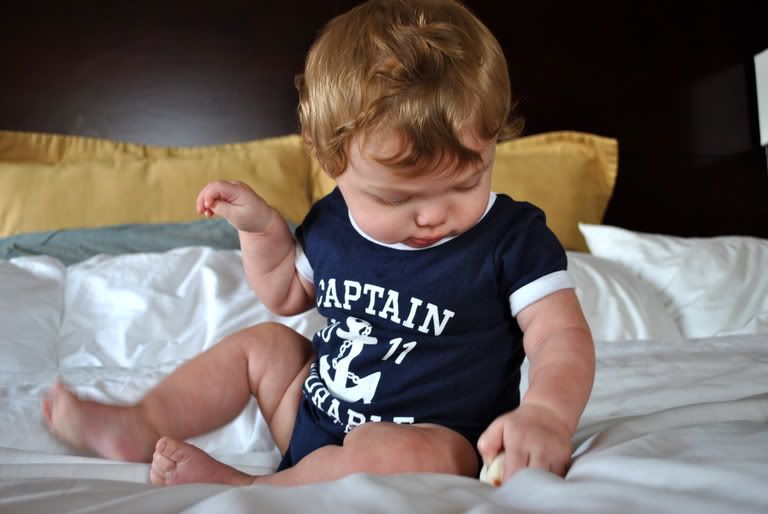 Leaving was a little bittersweet because we were ready to get home, but we had to leave Matt
behind for another week of training.
It is safe to say that we are all looking forward to our next trip to the beach in October.
If you are planning a trip to Virginia Beach, I will be happy to share what I know about the area.
participating in
wordless wednesday
and
wordless wednesday, but with words