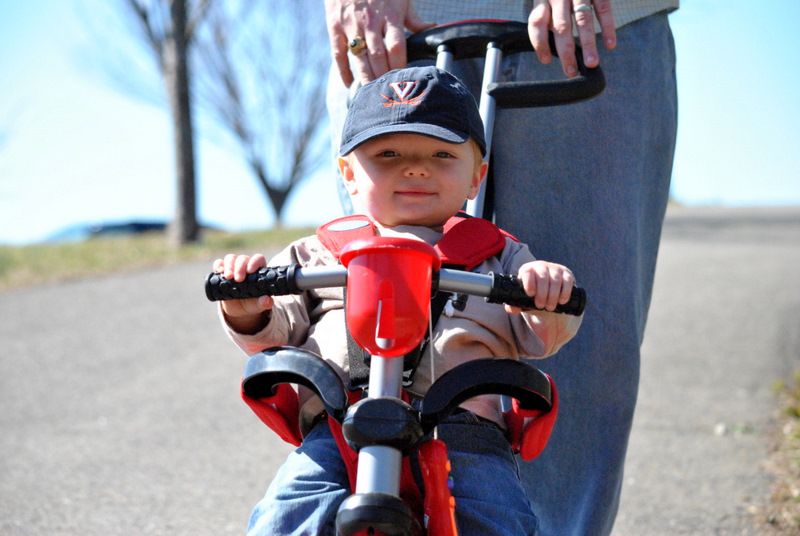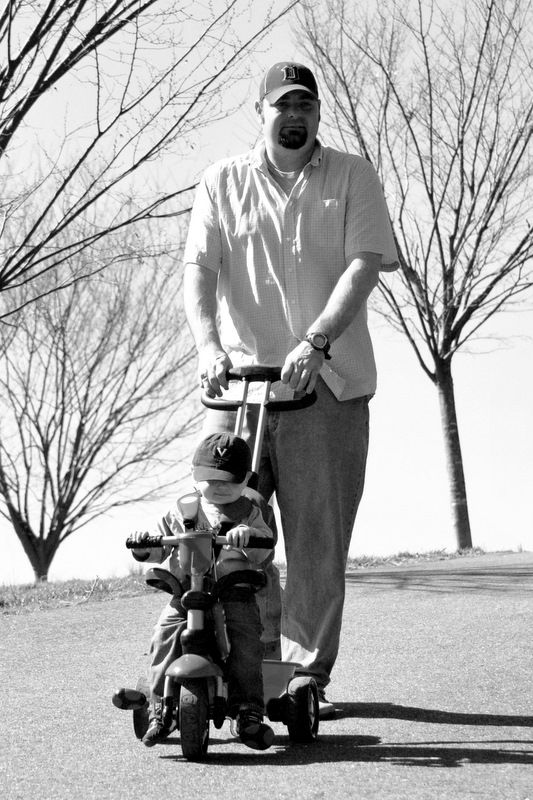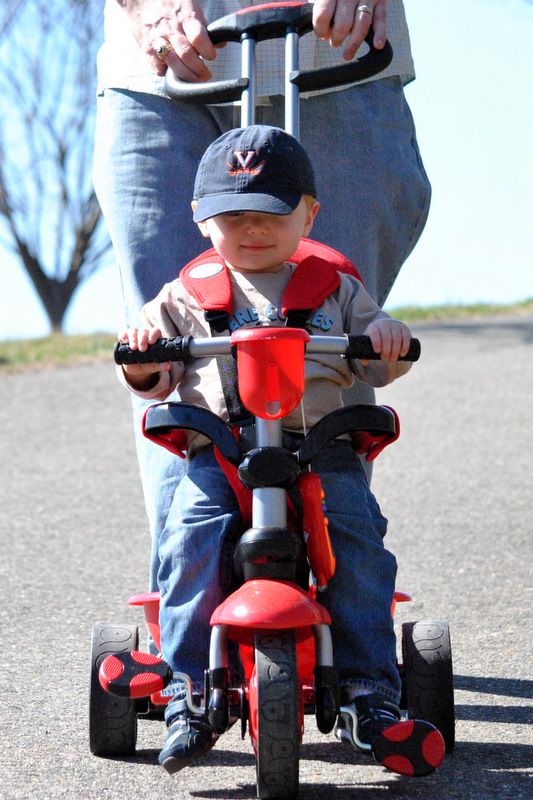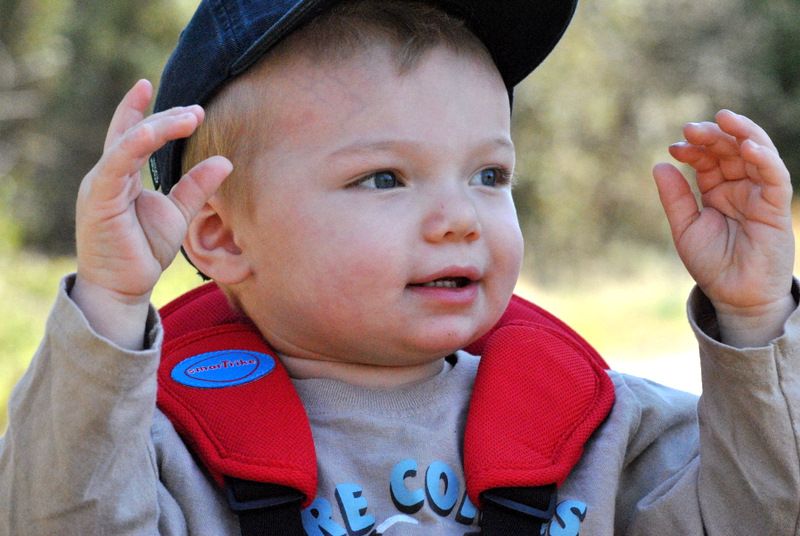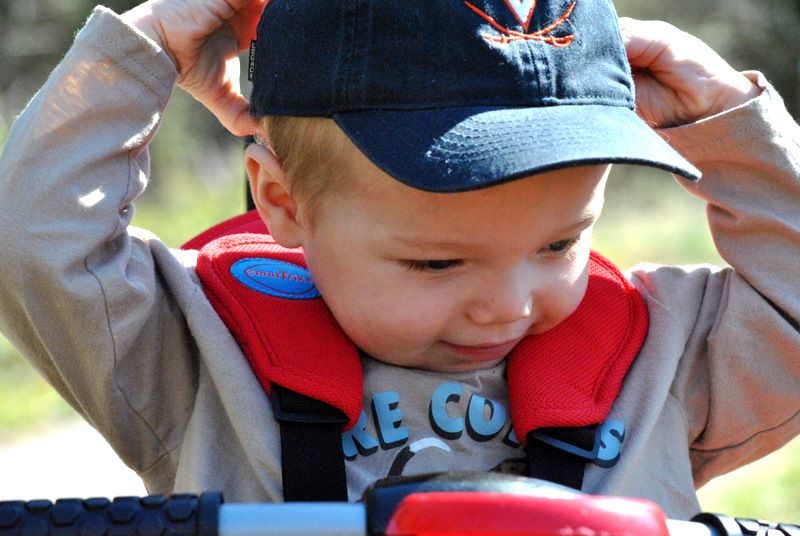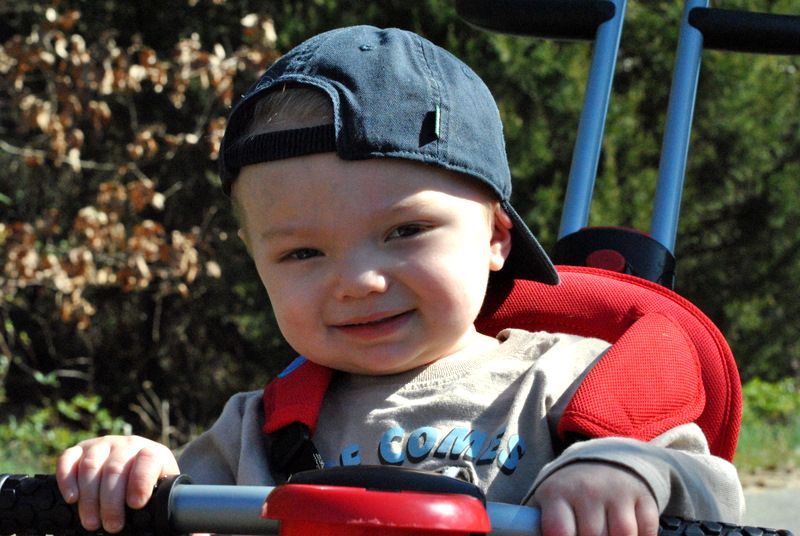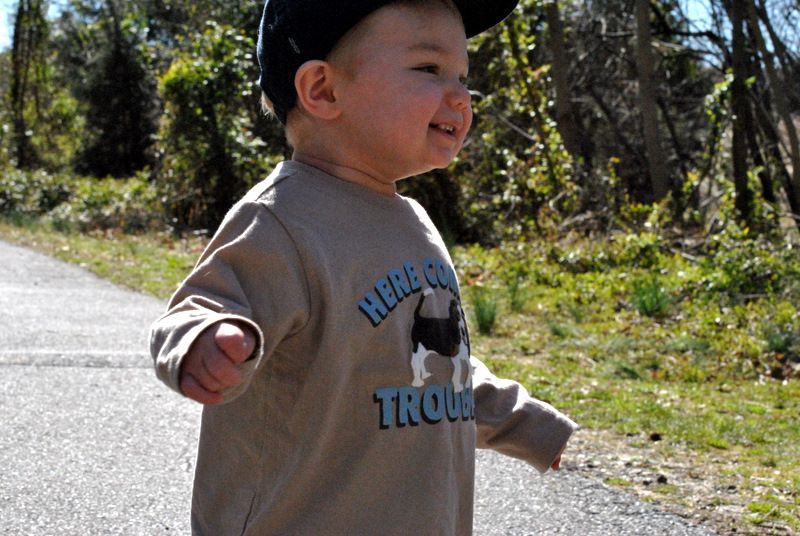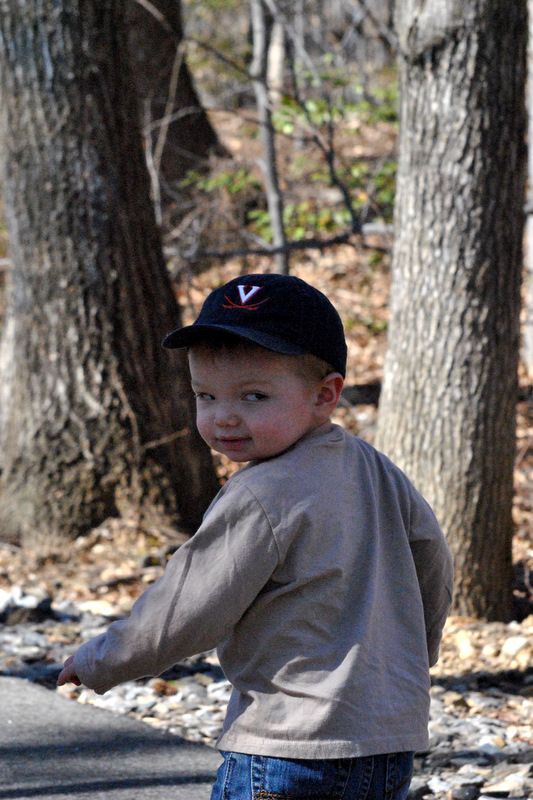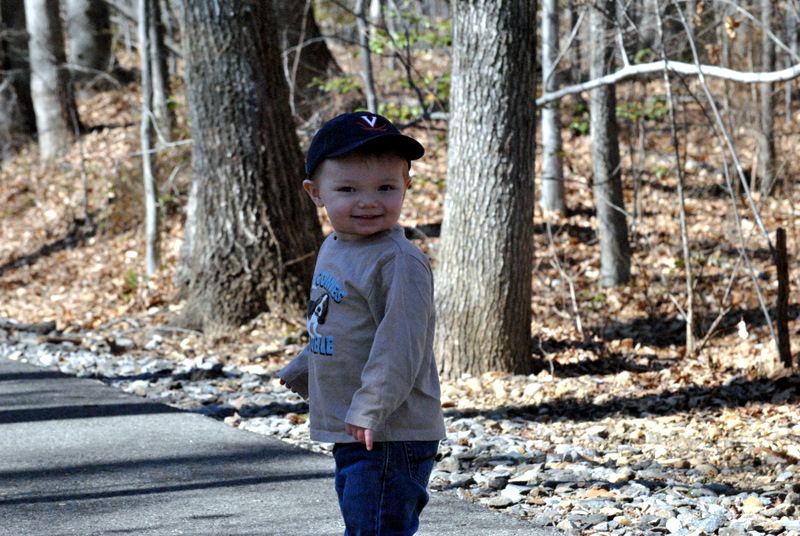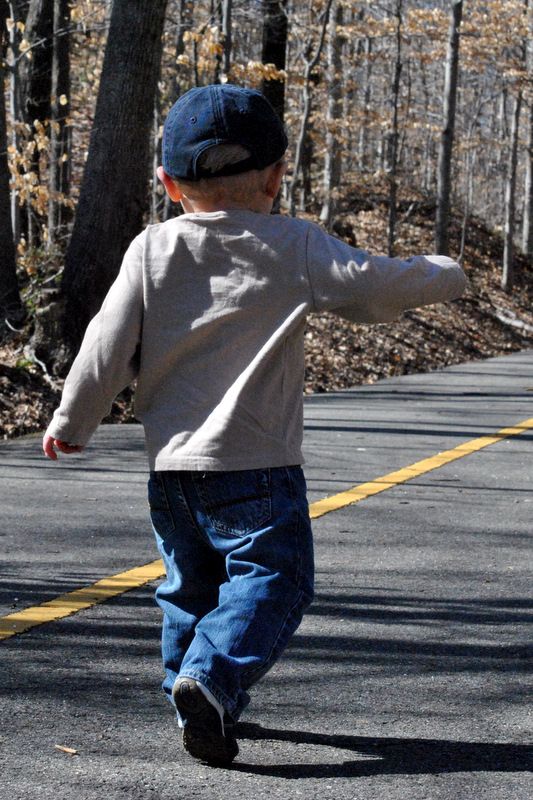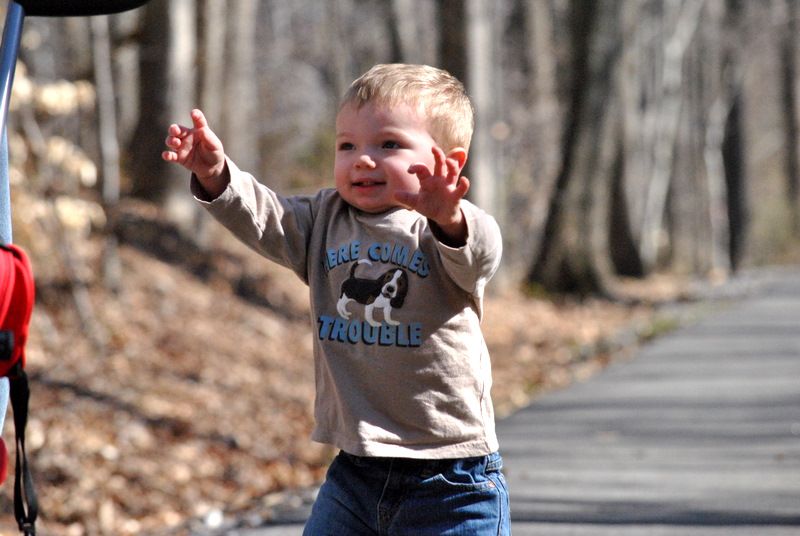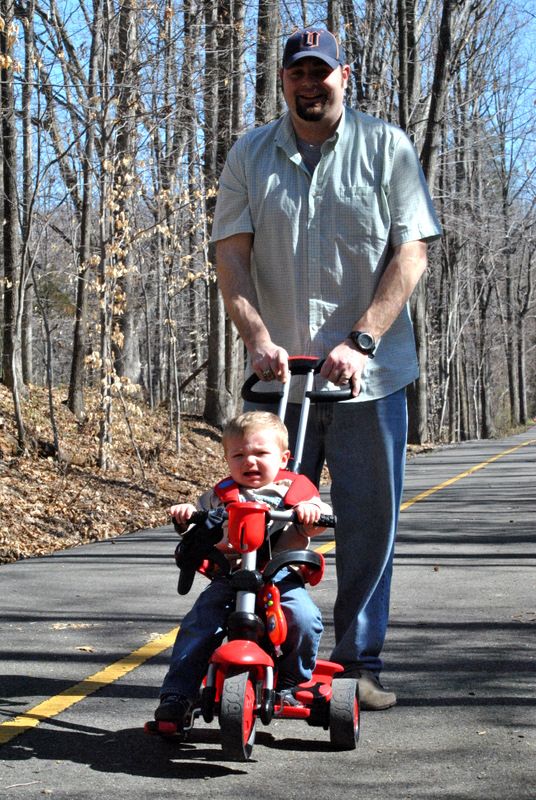 We started out our walk with the tricycle, but Will was so eager to get out and walk. As soon as his
feet hit the ground, he was off and running! His shirt and his face say it all... "here comes trouble"!
He walked with purpose and followed the yellow line. He pushed his tricycle for Daddy, although I see
a lot of training in his future on steering. He wanted to run wild and free, and ran faster when we
tried to wrangle him. He did exactly what you would expect from a 16 month old. Mr. Independent!