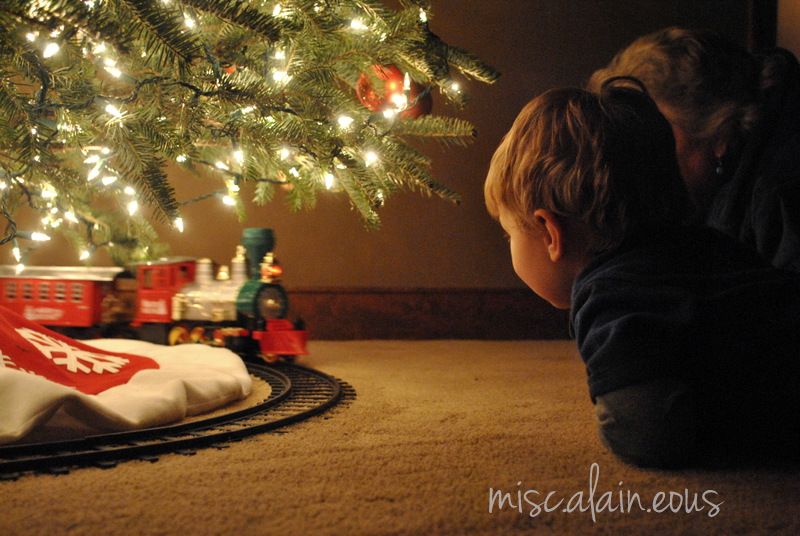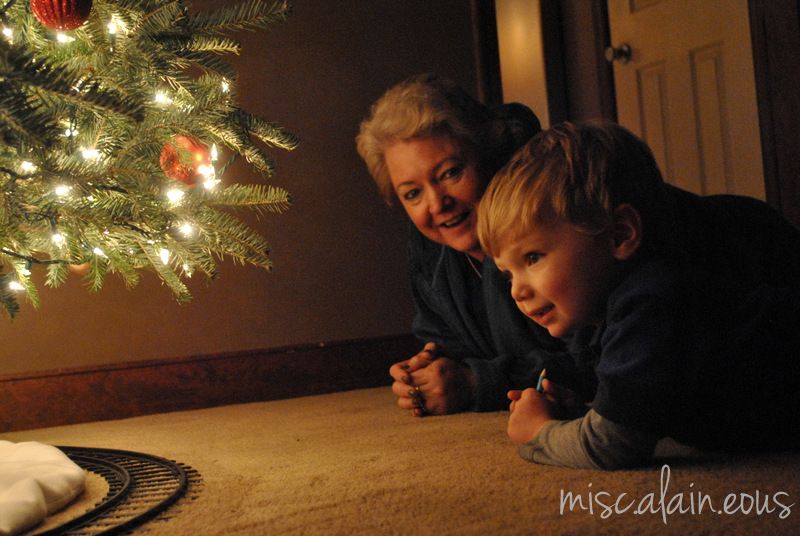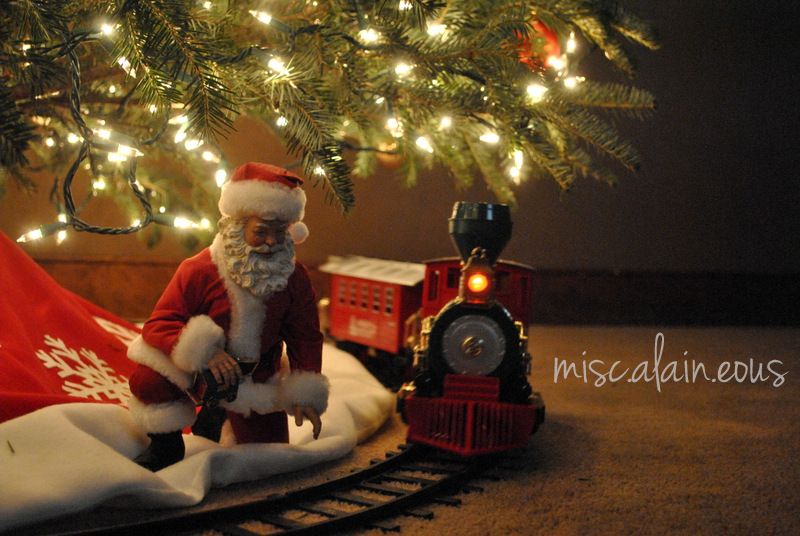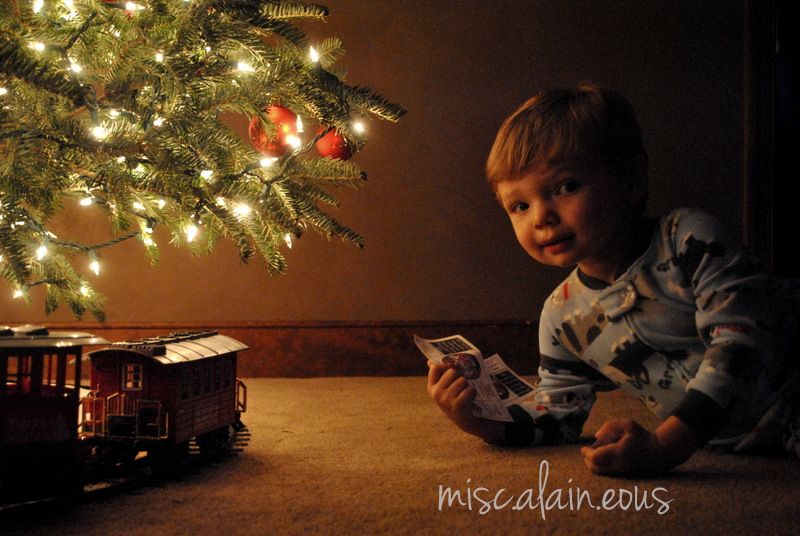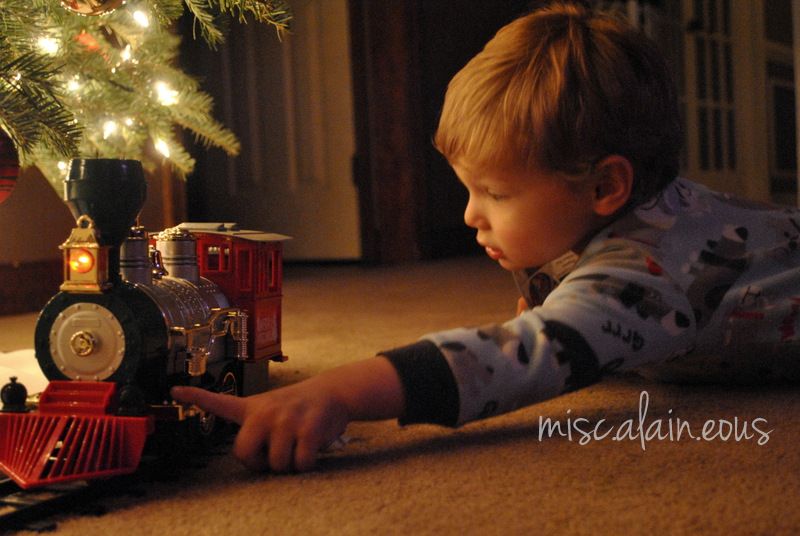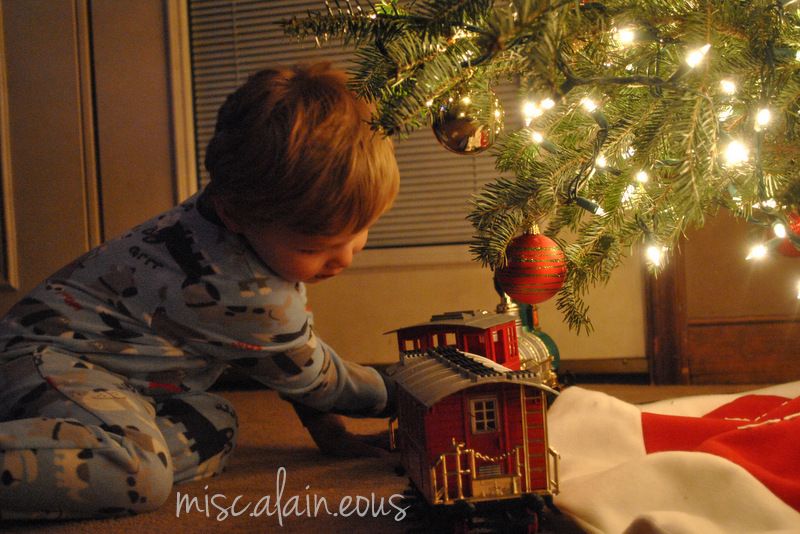 We spend at least some time each evening around the tree, letting Will play with the choo-choo.
From the time we pick him up until we are home, all he talks about is his "cis-mas tree" and
his "choo-choo tain". He gets so excited that it is almost impossible to get photos of him moving
around so much. There is lots of running around, dancing, clapping, and squealing as the train
moves in circles around the tree. It is amazing how a chance find in a small toy store has created
so much happiness in our household.