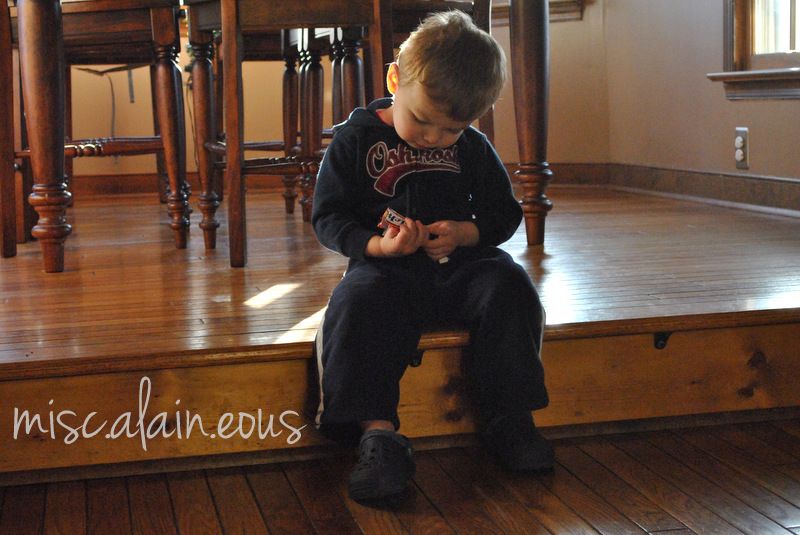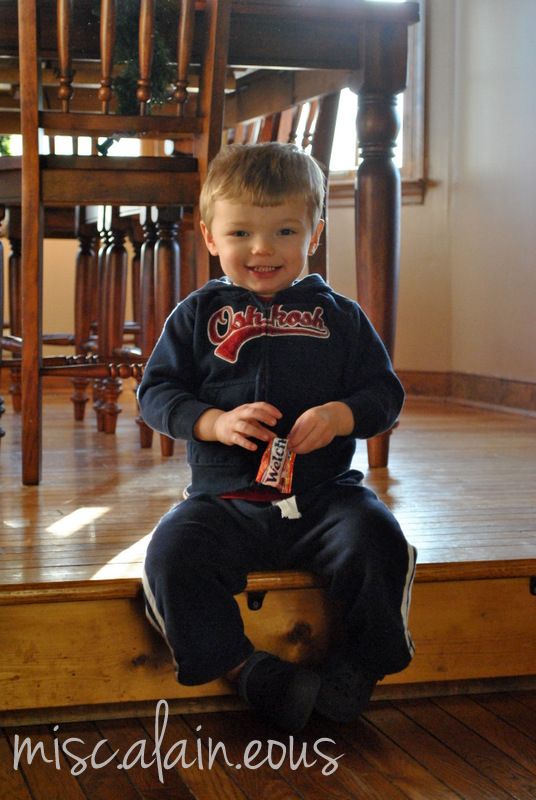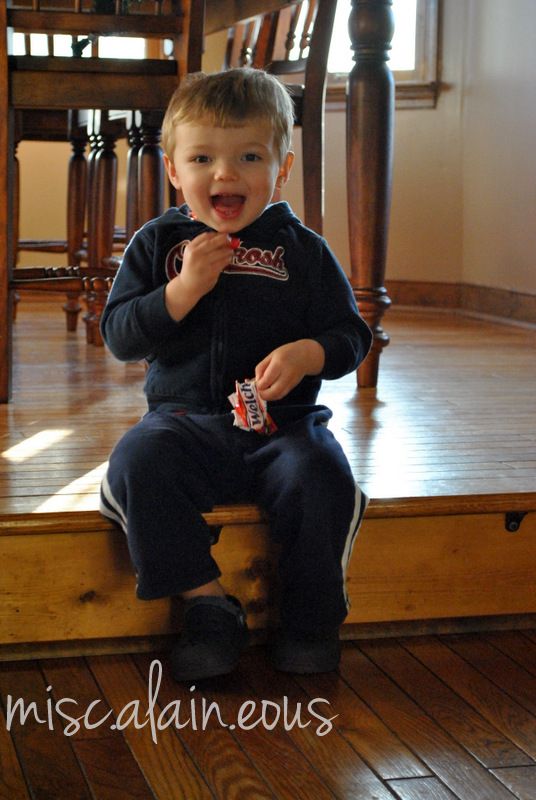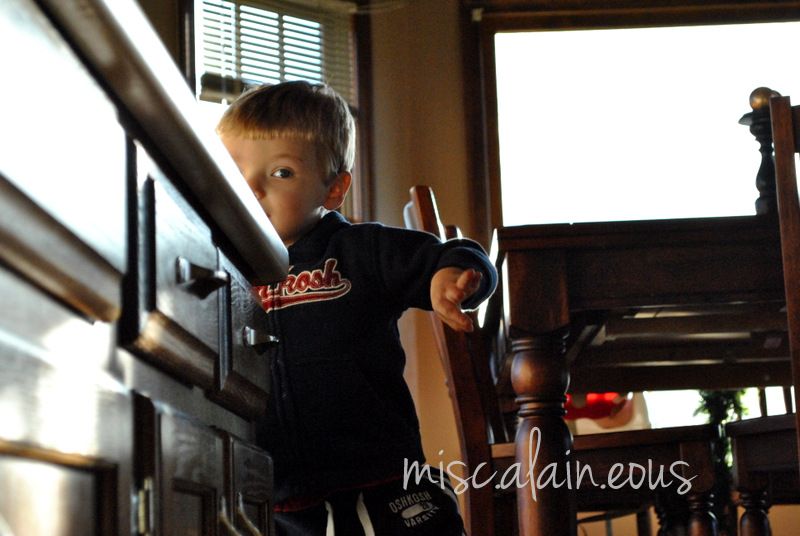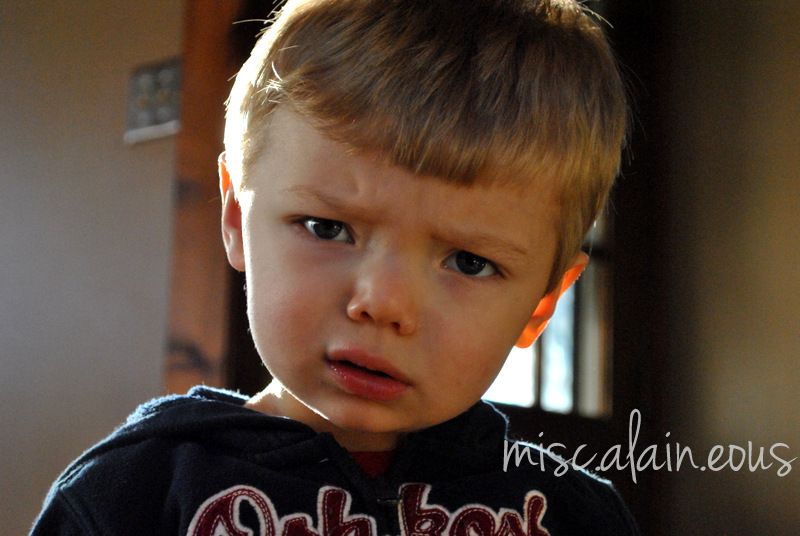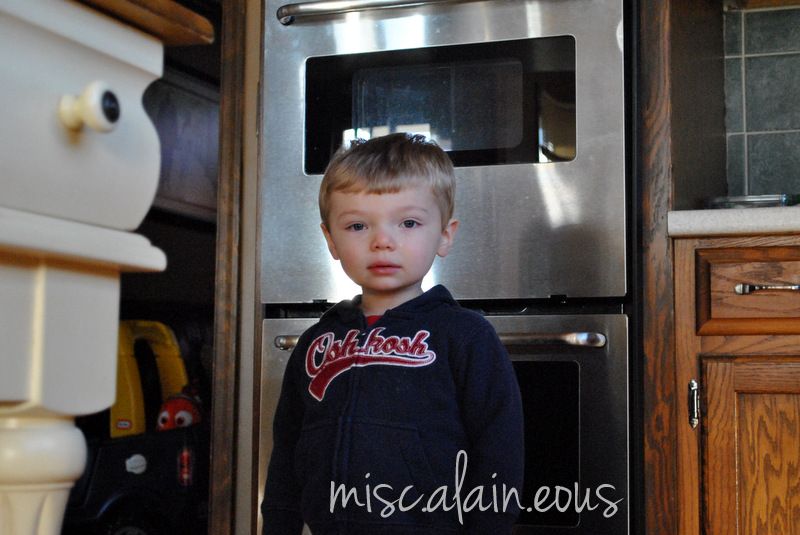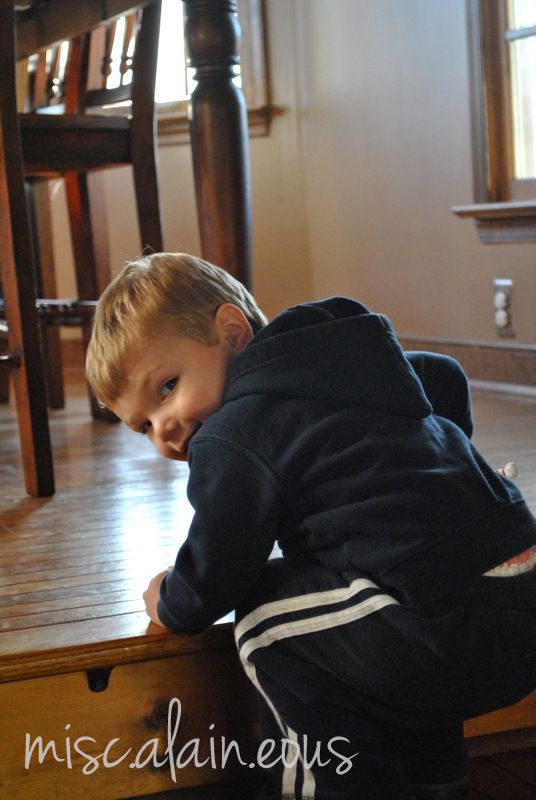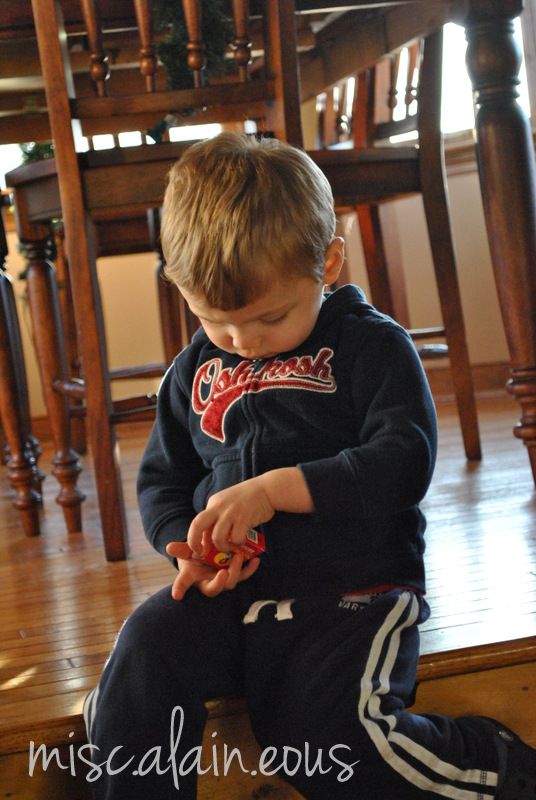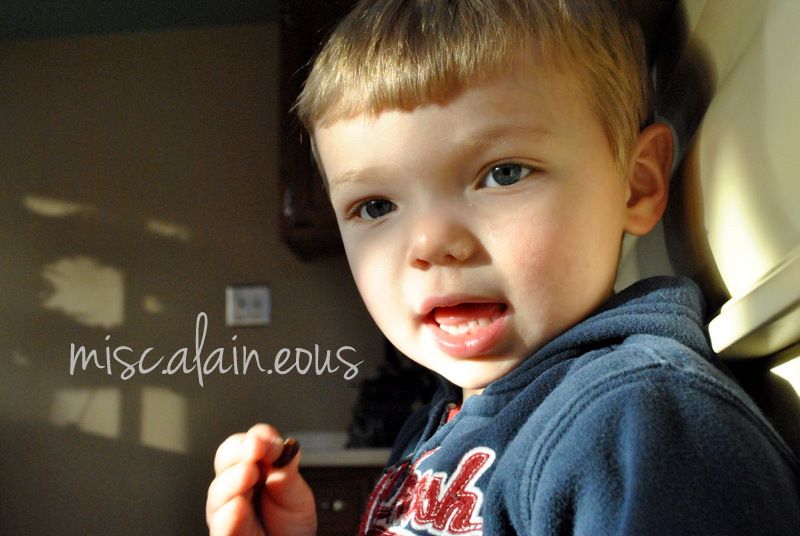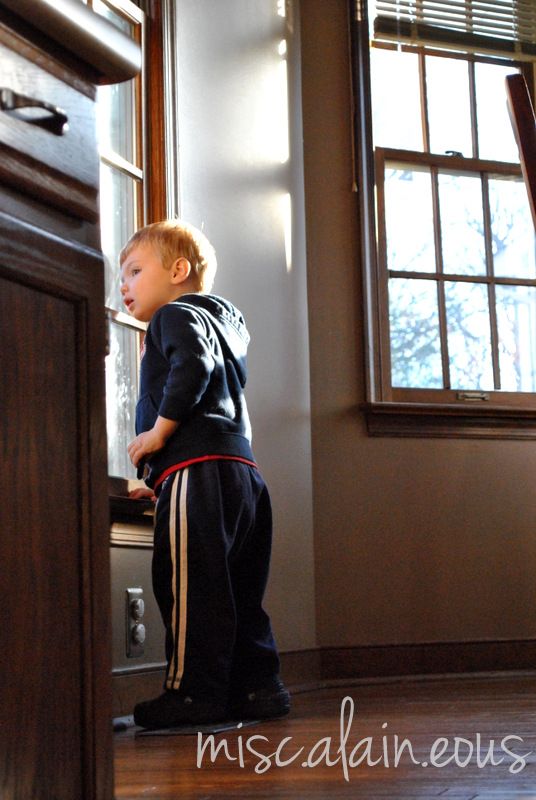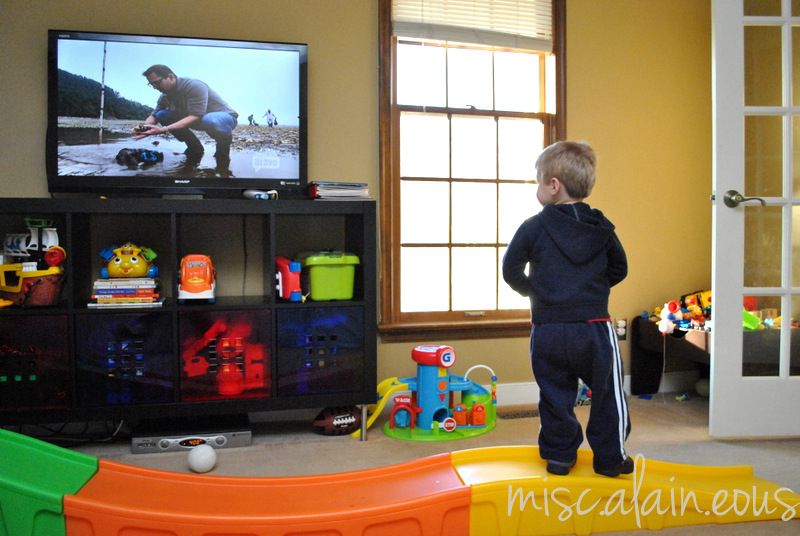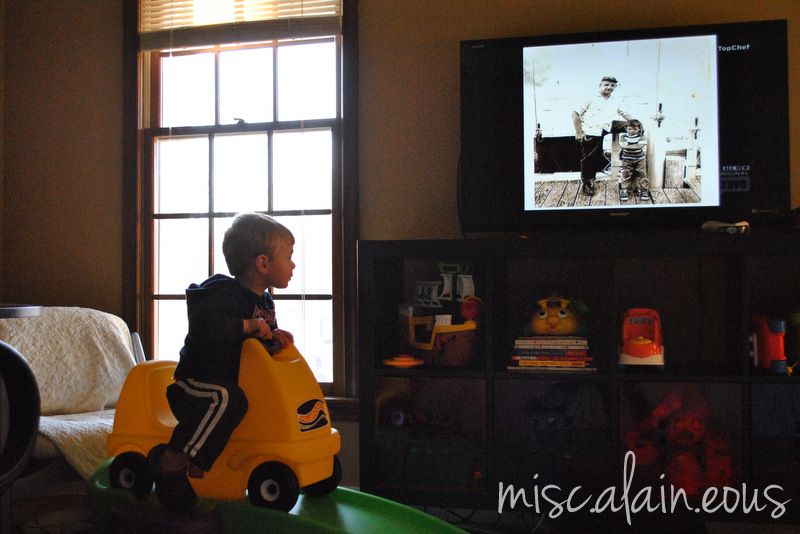 Will started out with a package of fruit snacks after waking up from his nap. After throwing
his wrapper away, which just happens to be one if his favorite things, he was not too happy
to hear that the fruit snacks were "all gone". After more inquiring, I
caved
decided it was
possible he was still hungry, and gave him some raisins. After snack time, we headed for the
playroom while Will played with his toys, and I played with my new external flash that I
am still trying to figure out.
---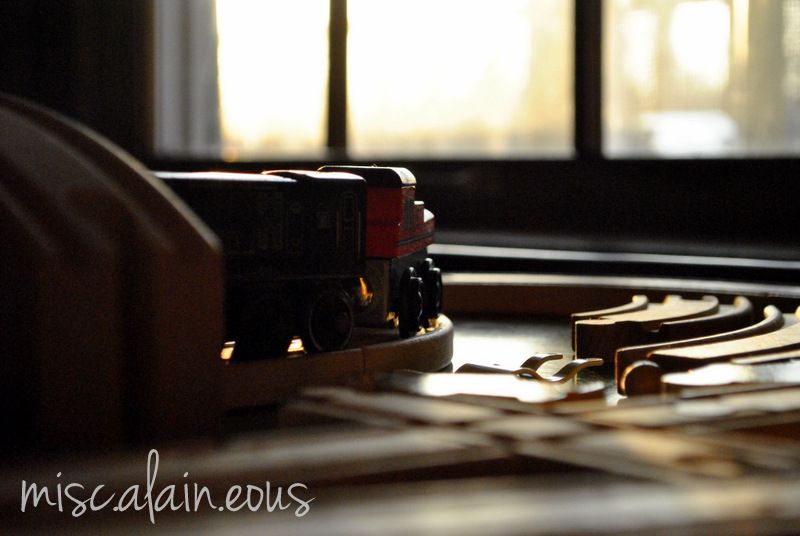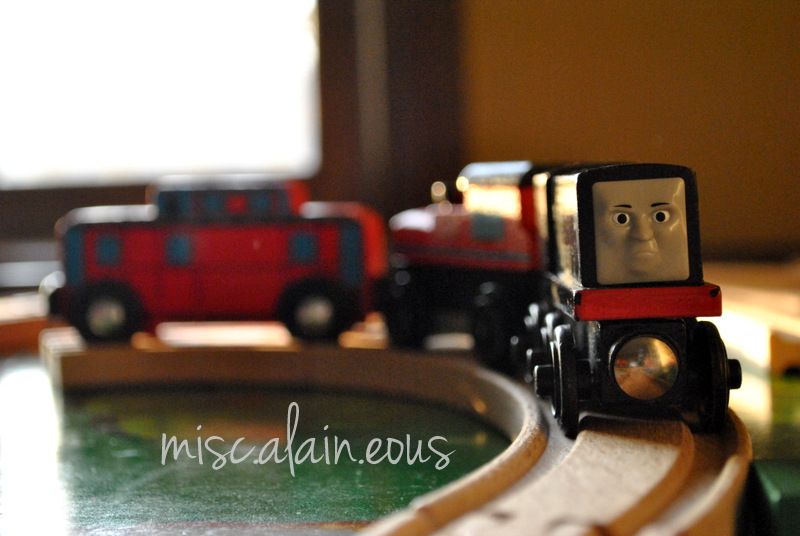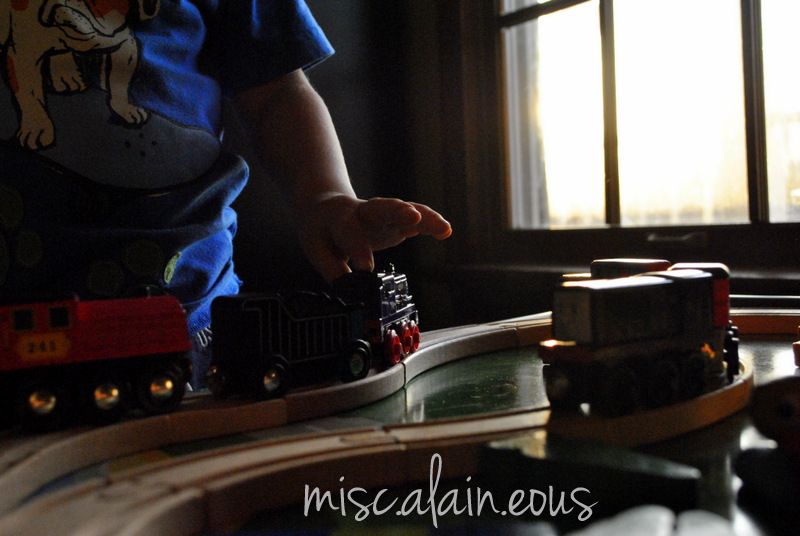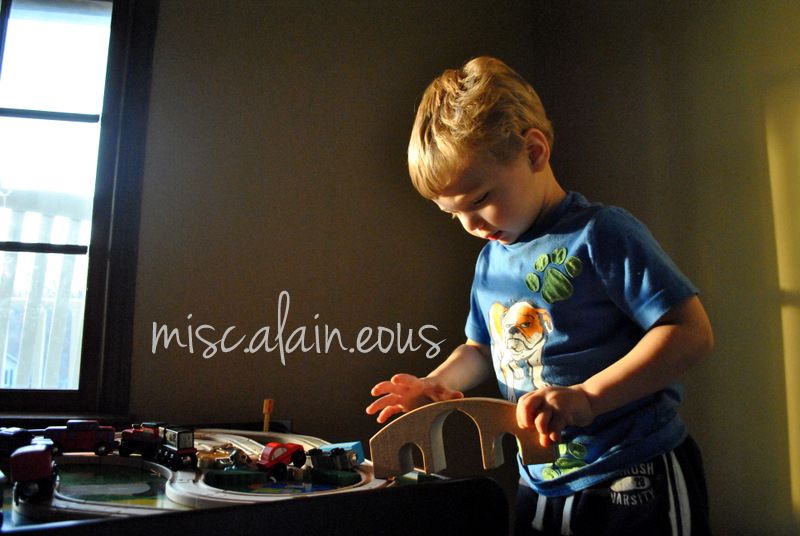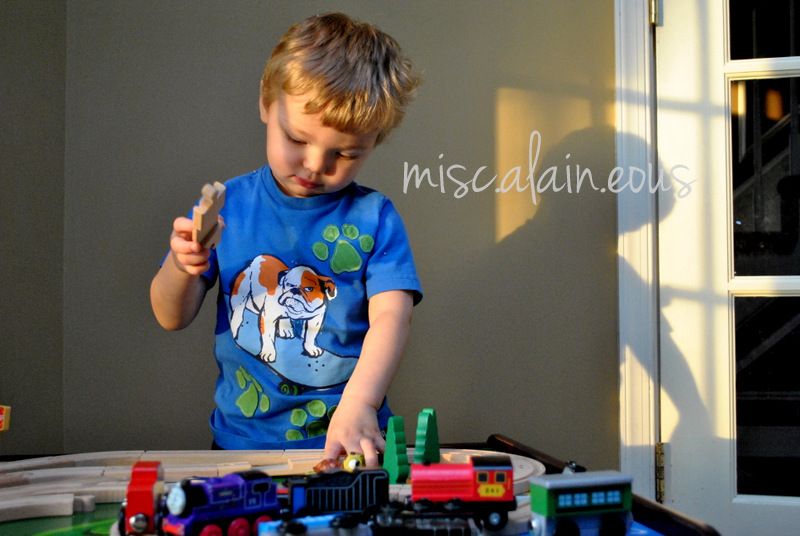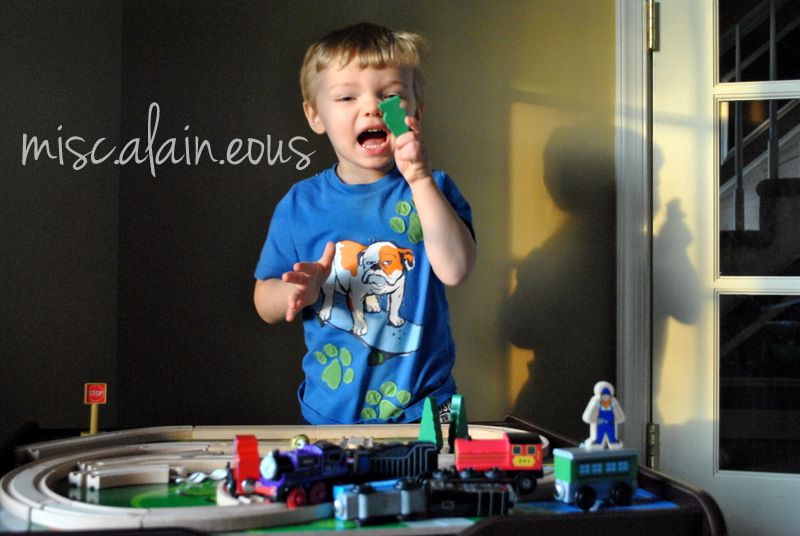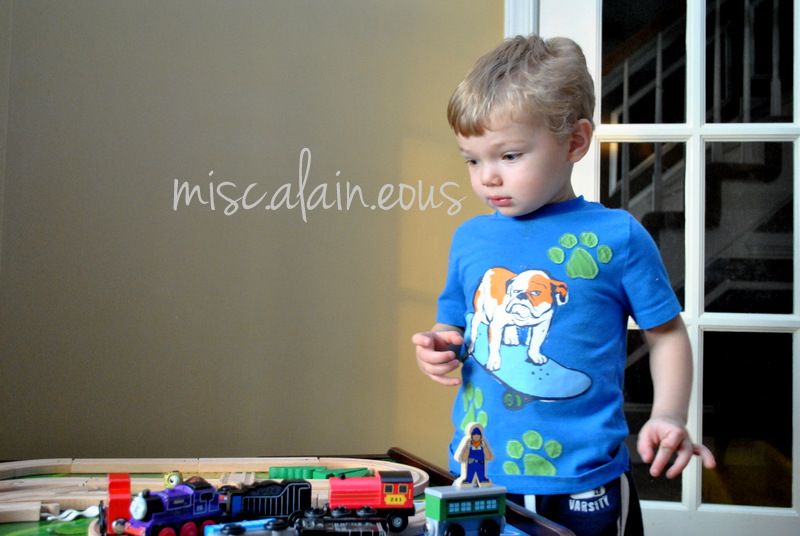 If you have to be cooped up in the Winter, it's not so bad if you have a cool train train table.
Will loves to play with his choo-choo's, moving the tracks around, placing the trees and buildings.
He really could care less about the actual trains moving around the track!