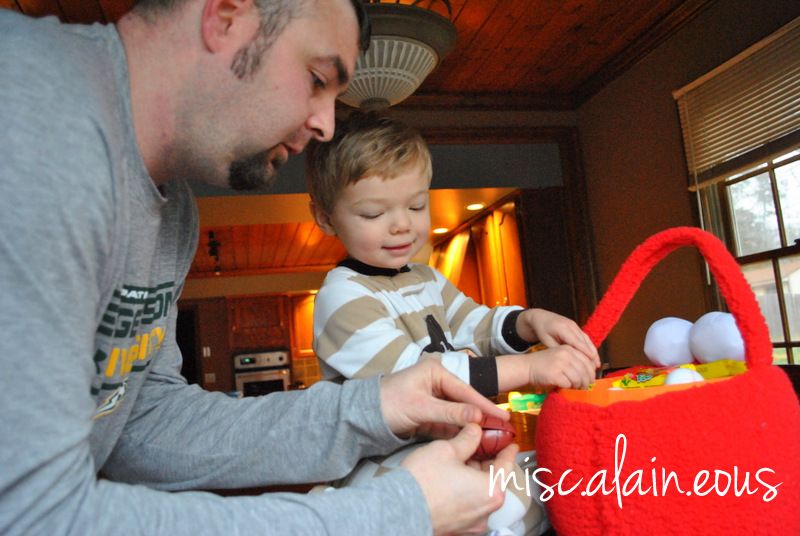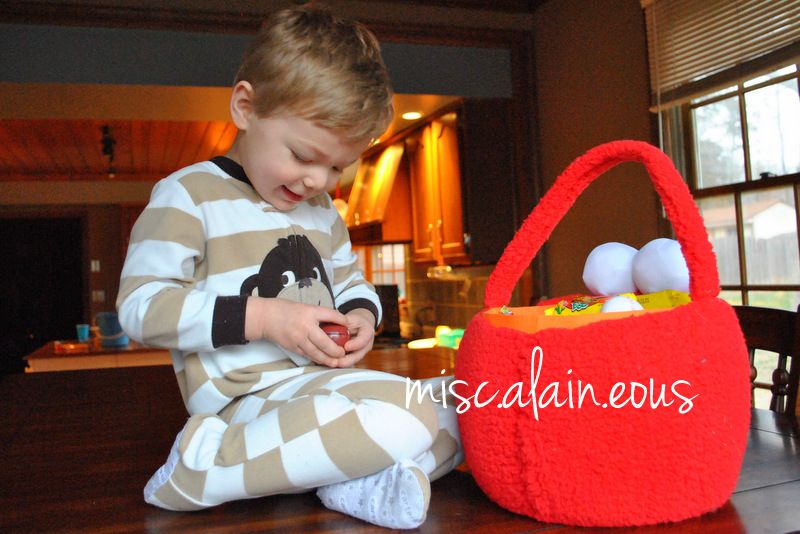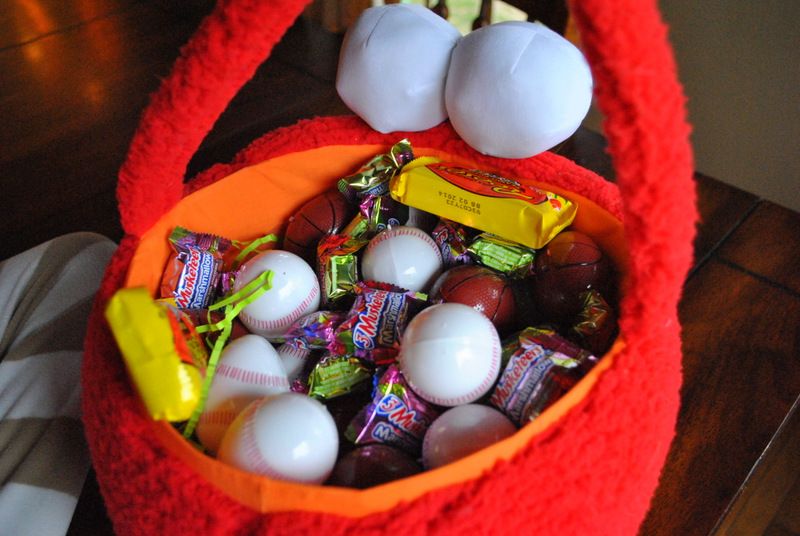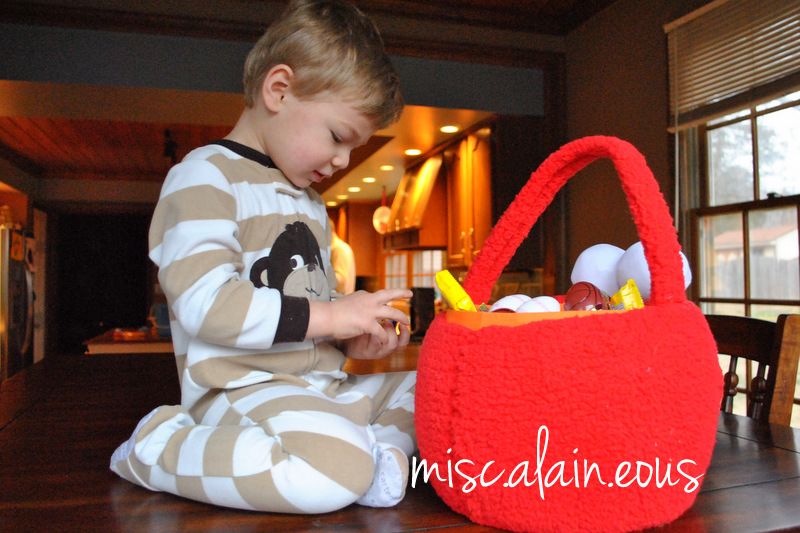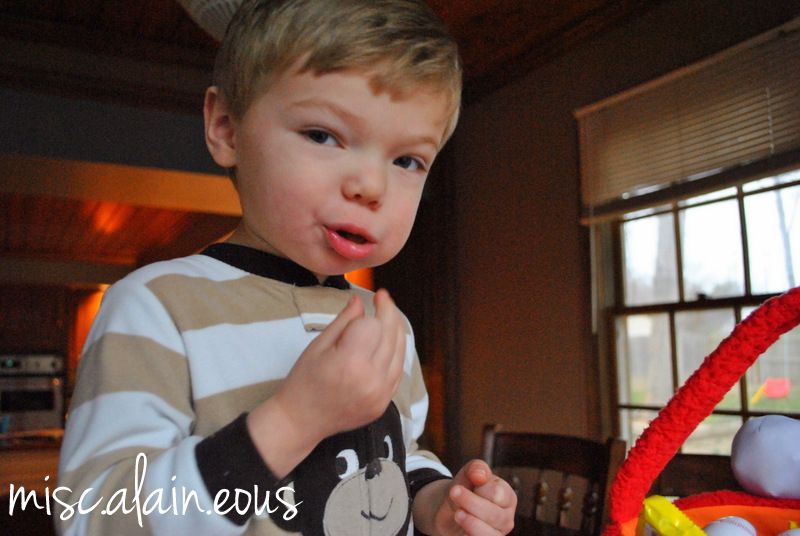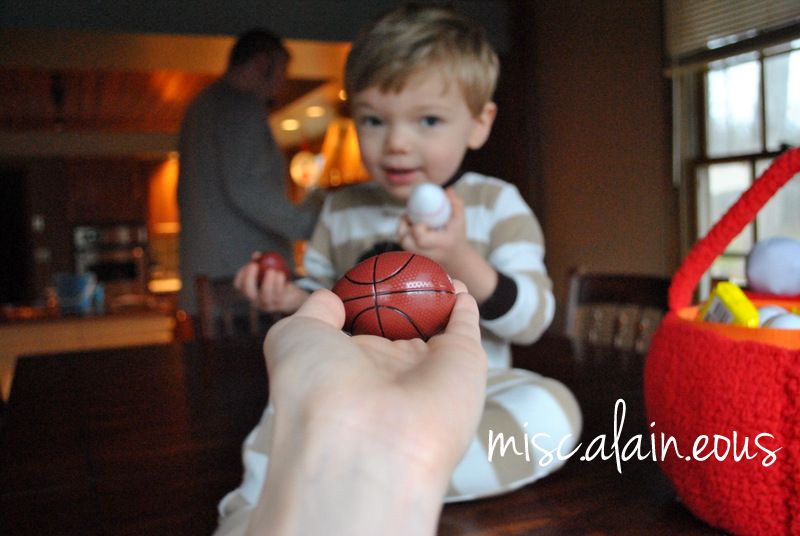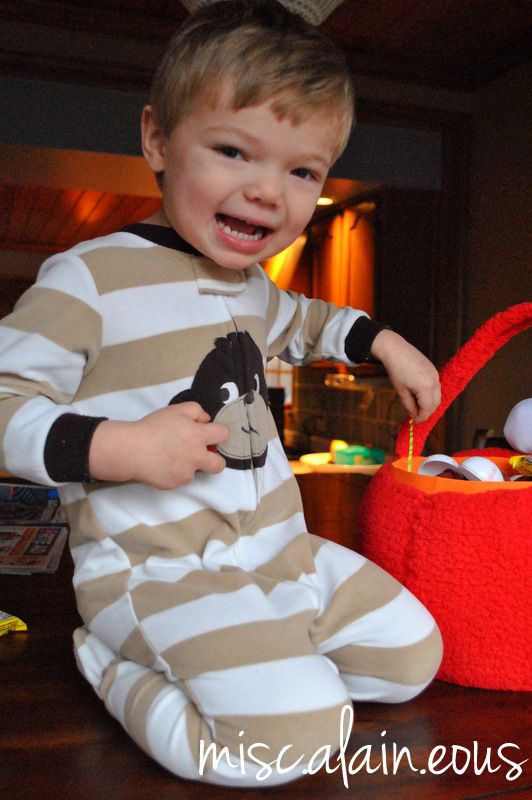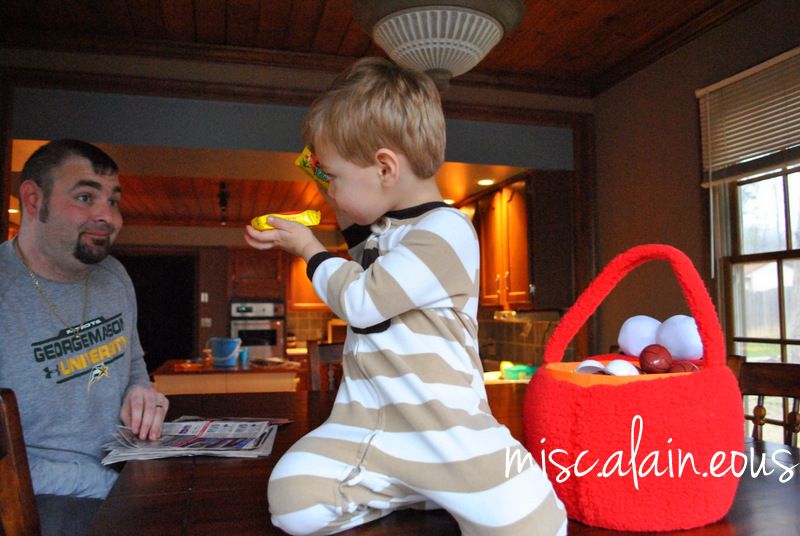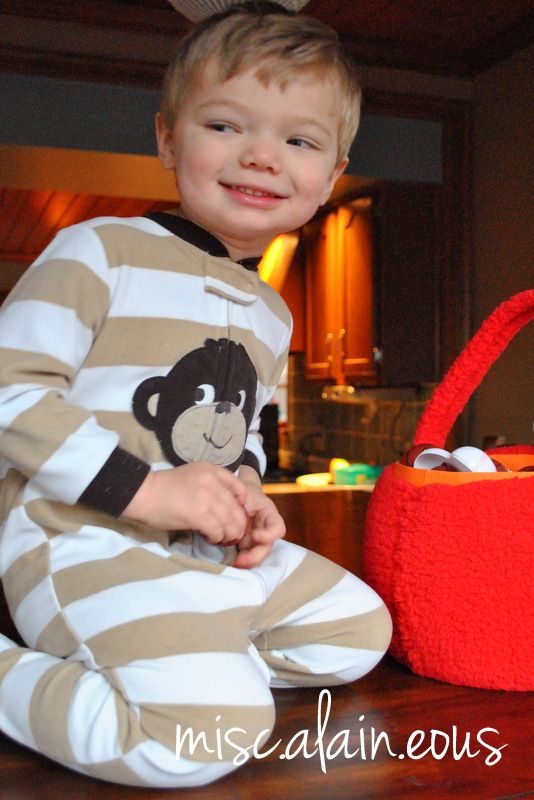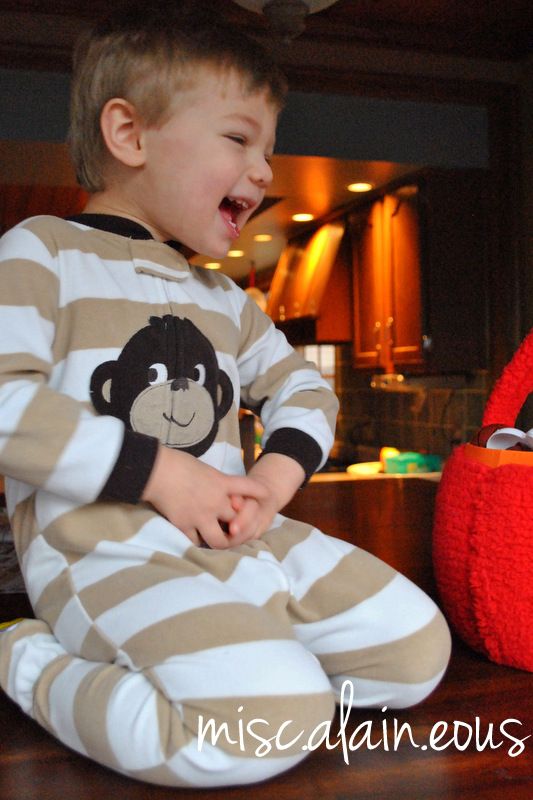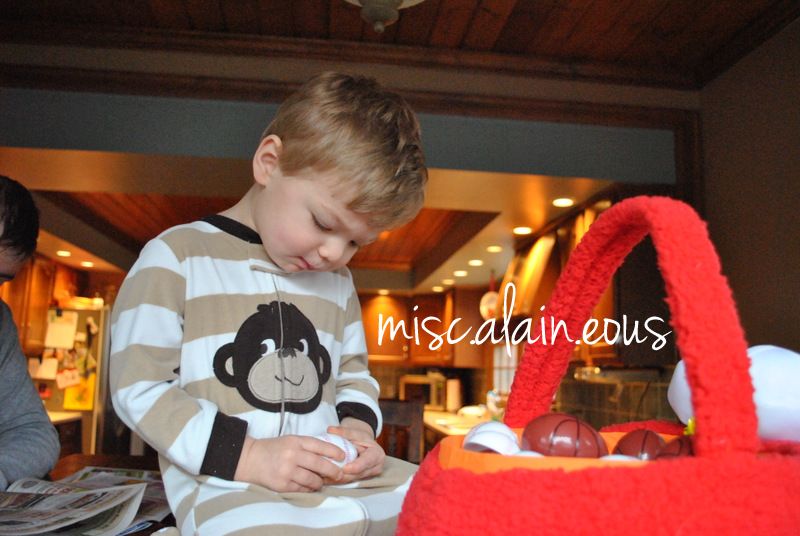 While getting Will out of bed, this was our conversation:
Me: "Did you hear the Easter Bunny come last night?"
Will: "Yes!"
Me: "Really? What did you hear?"
Will: "He went hippity hoppity!"
Indeed, the Easter bunny did come hippity hoppity through our house and left all sorts of
sweet stuff for the littlest resident of our house. It was a good morning for him!
Happy Easter to all!