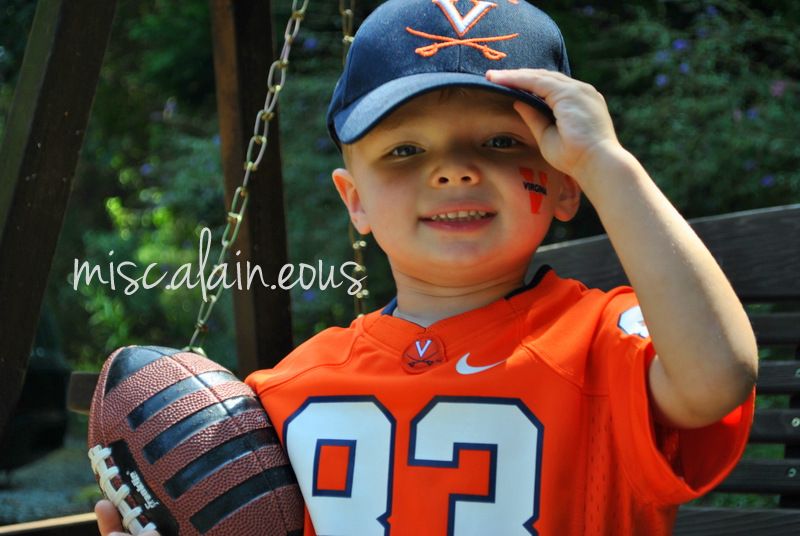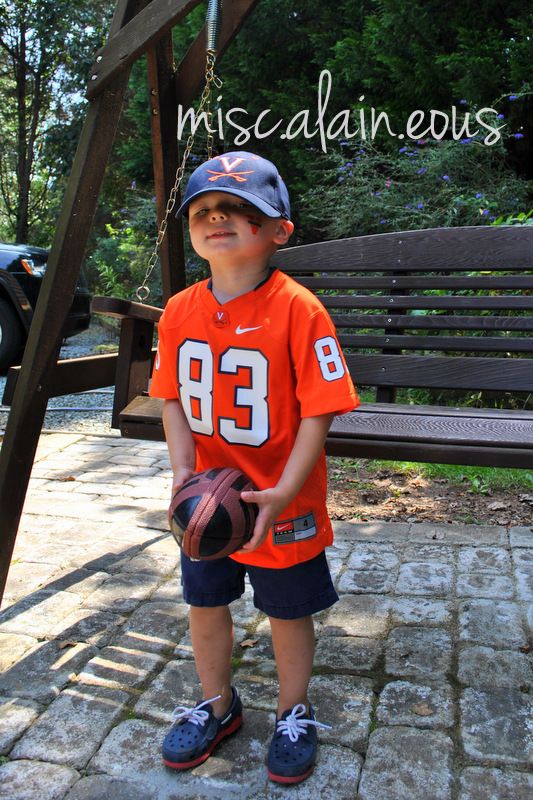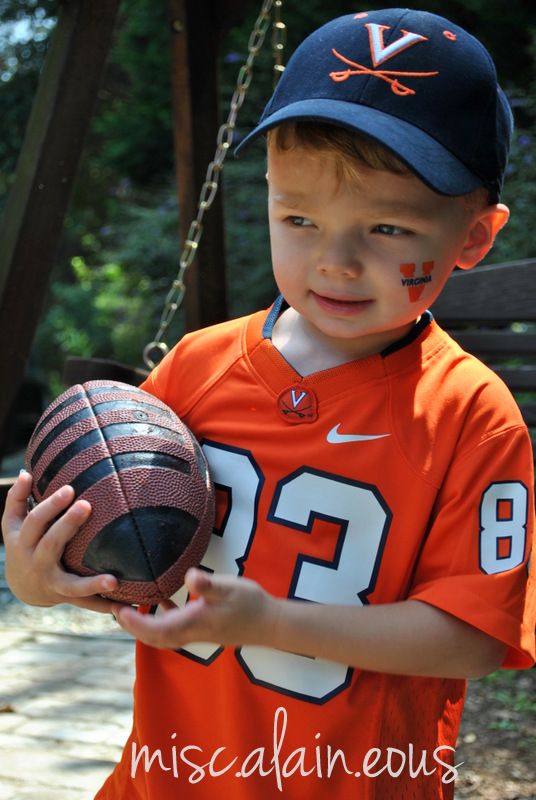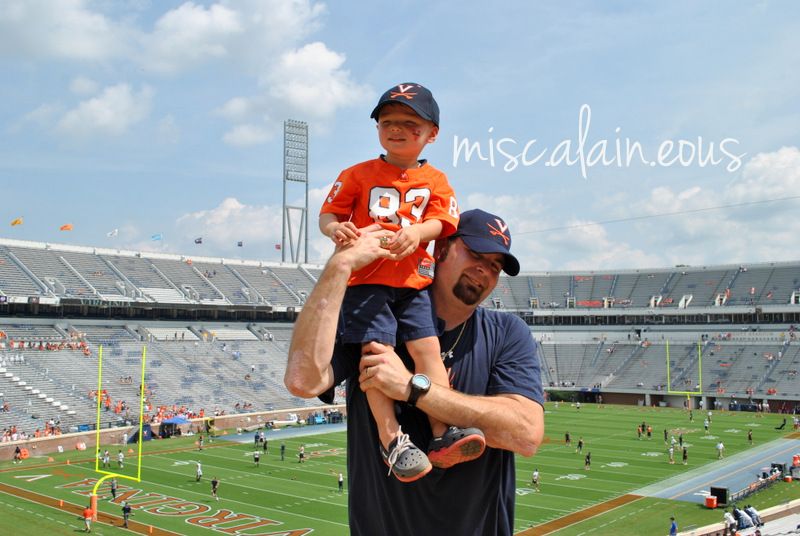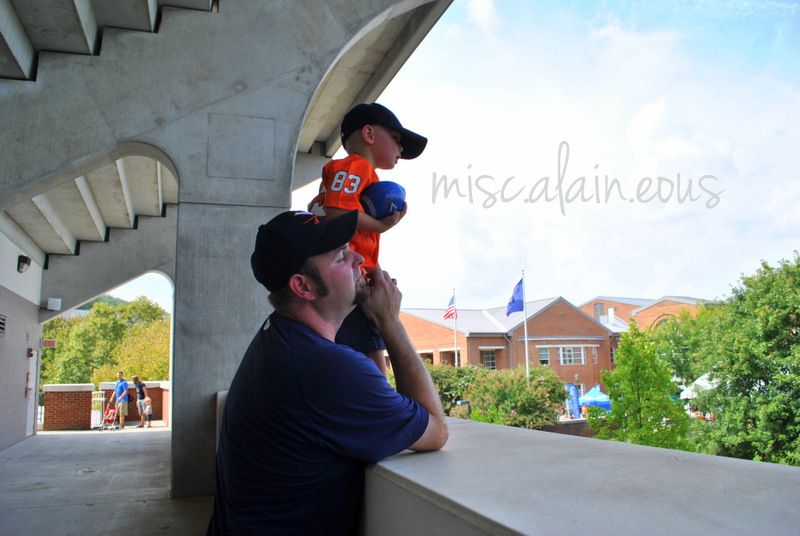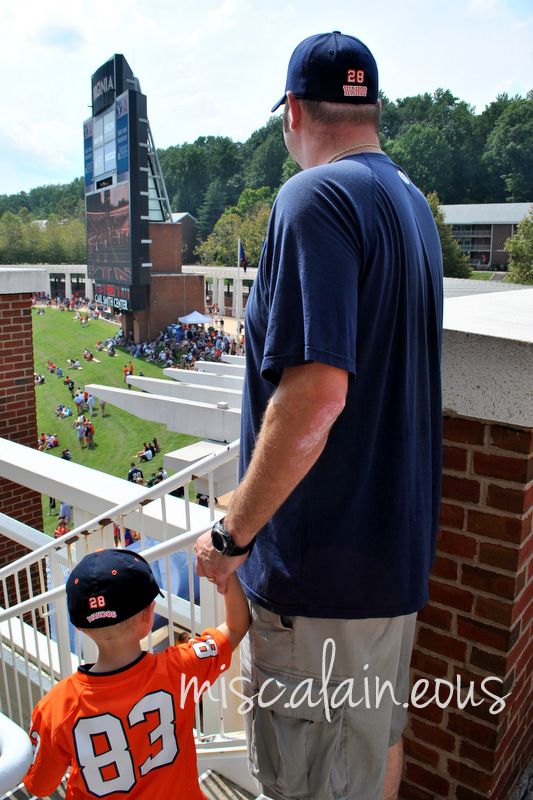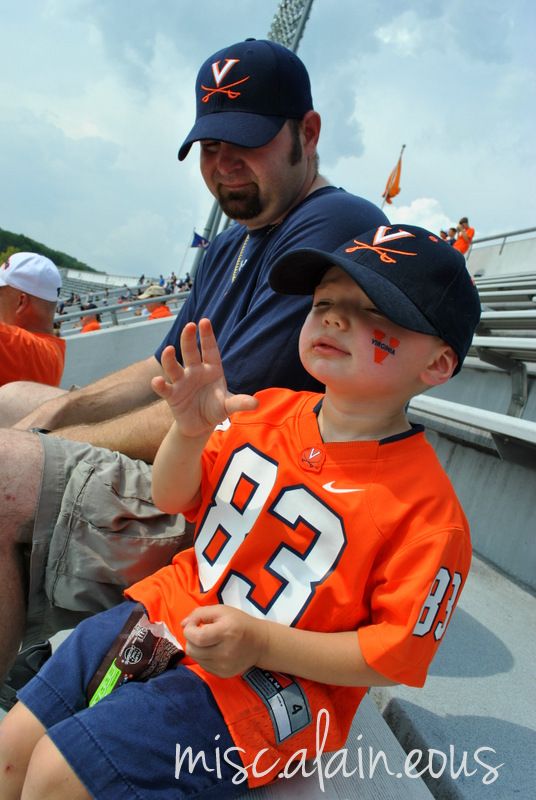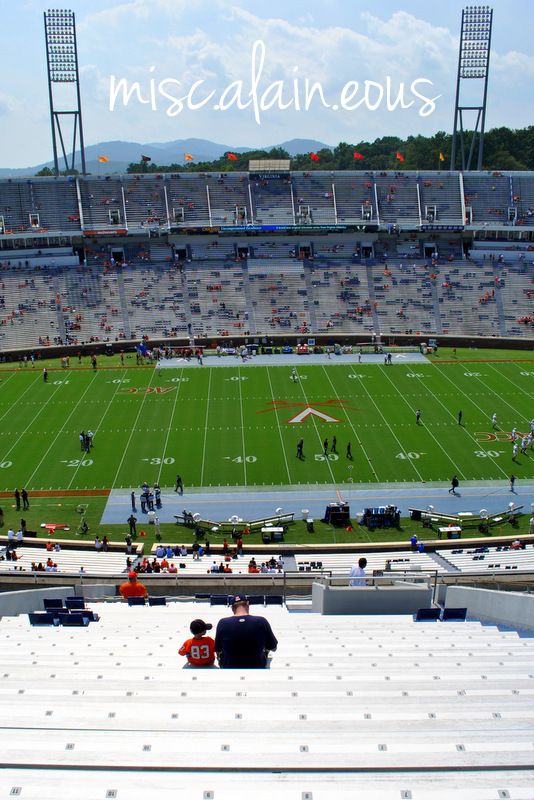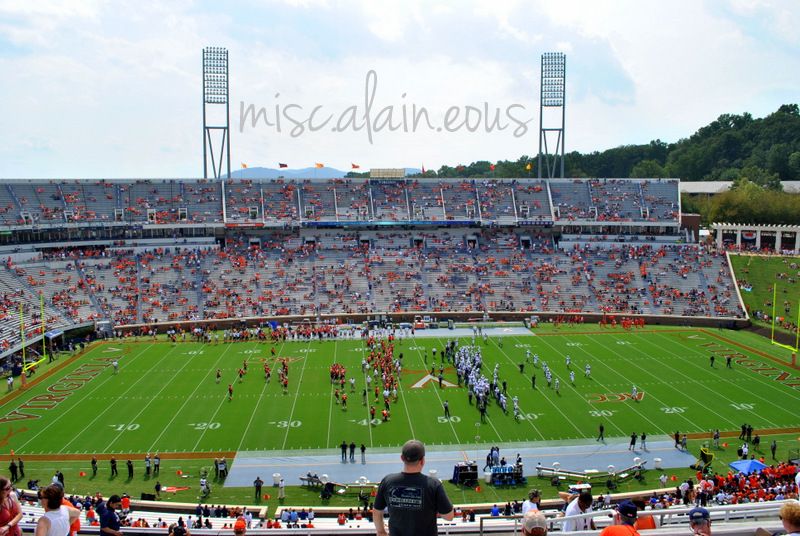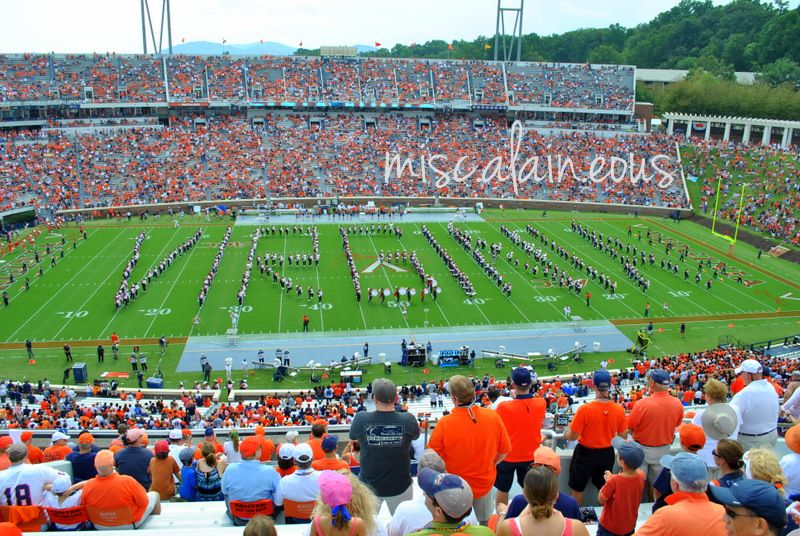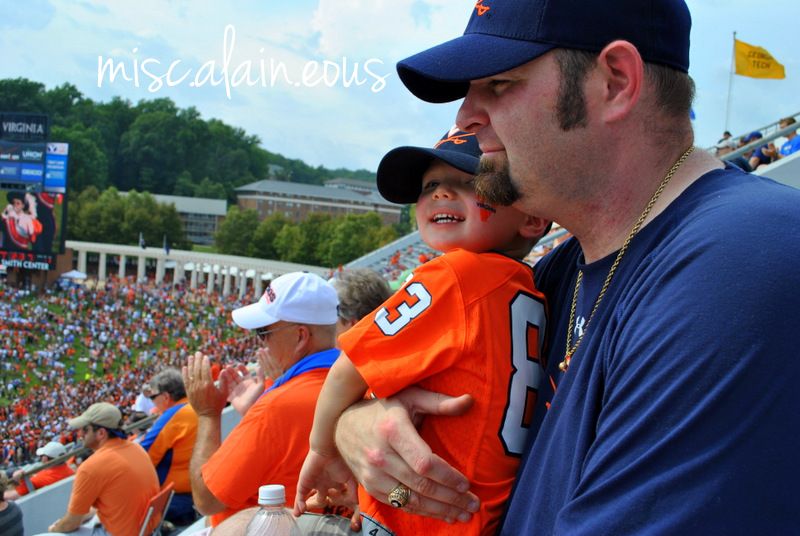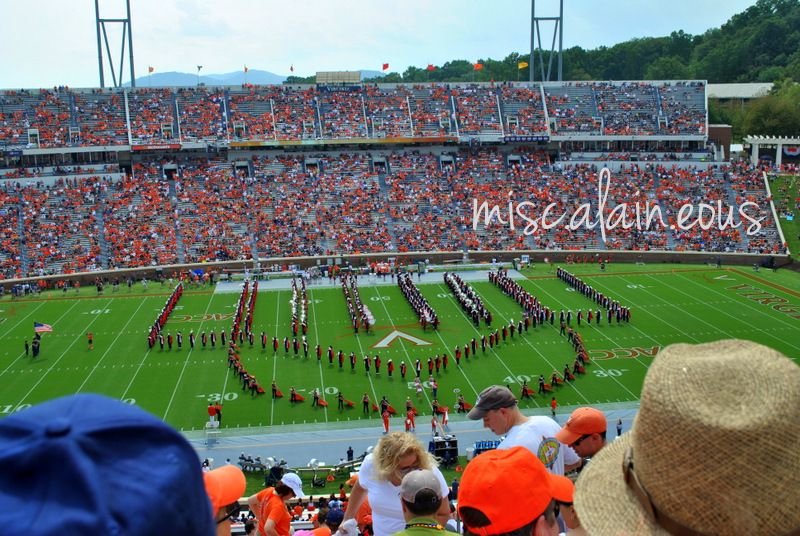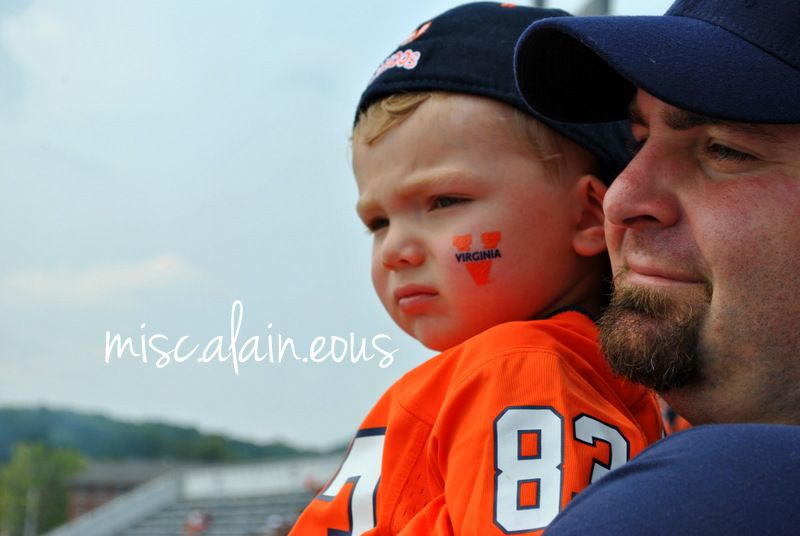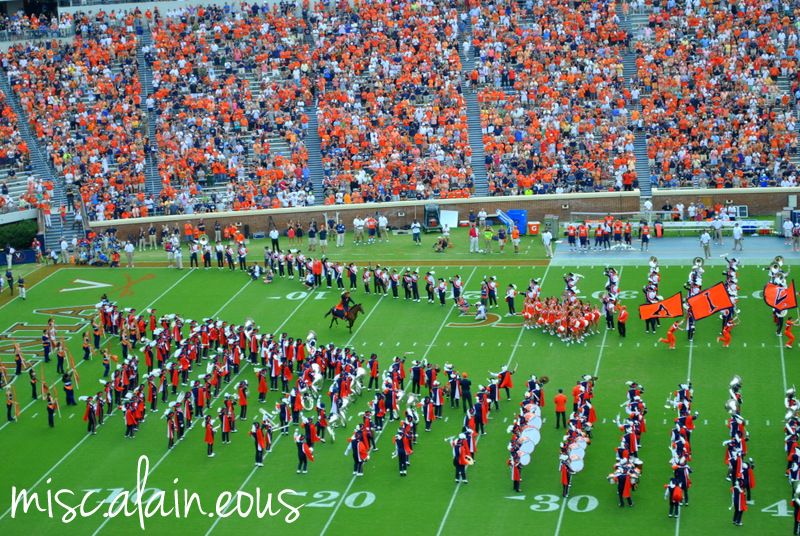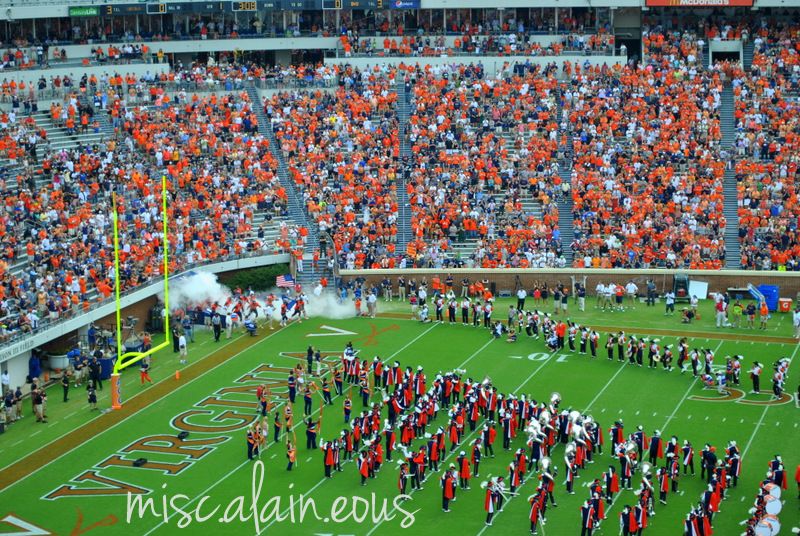 Back in August, we took Will to see his first college football game for the UVA season opener
against BYU. He really wasn't that into football, so I tried to prep him by getting his football
out and tossing it around in the yard the week before. We talked about touchdowns and Wahoo's.
My in-law's drove him past the stadium the day before so he could see the big field and took him
to Mincer's to get an official jersey, a hat, and game face tattoo's. By the time we got him ready,
he was pumped up for football!
We got to the stadium early and walked all around. We watched the teams warm up and he got
excited about the band coming out on the field. We watched with anticipation as the Cavman
video played and Cavman rode out onto the field on Sabre. everything was going great until
the storm rolled in during the 1st quarter and they instructed everyone to evacuate the
stadium. At some point during the 2 hour game delay, we called it quits and headed home.
At least the pregame was fun, and I believe we have created a little Wahoo fan for life!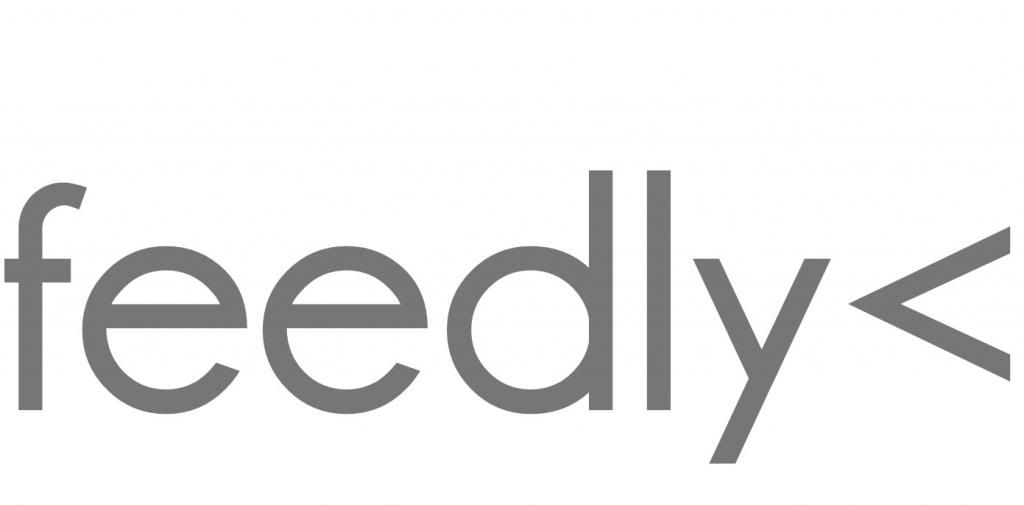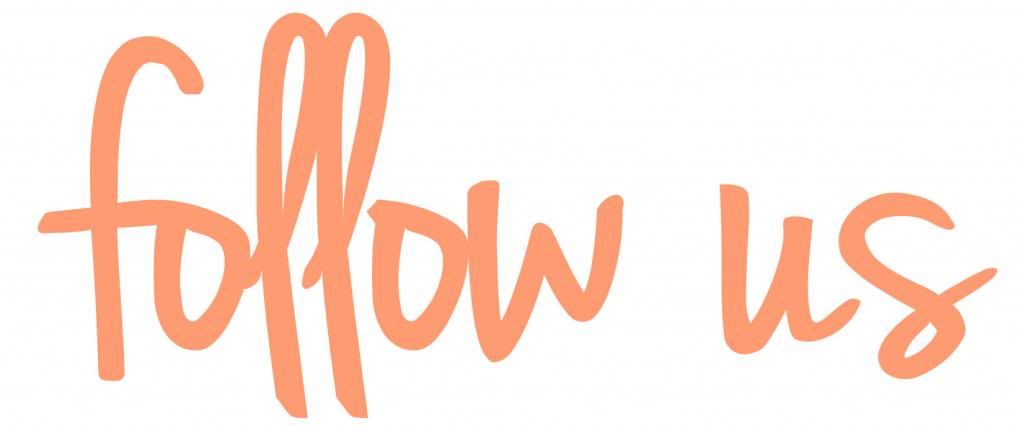 view original post
here