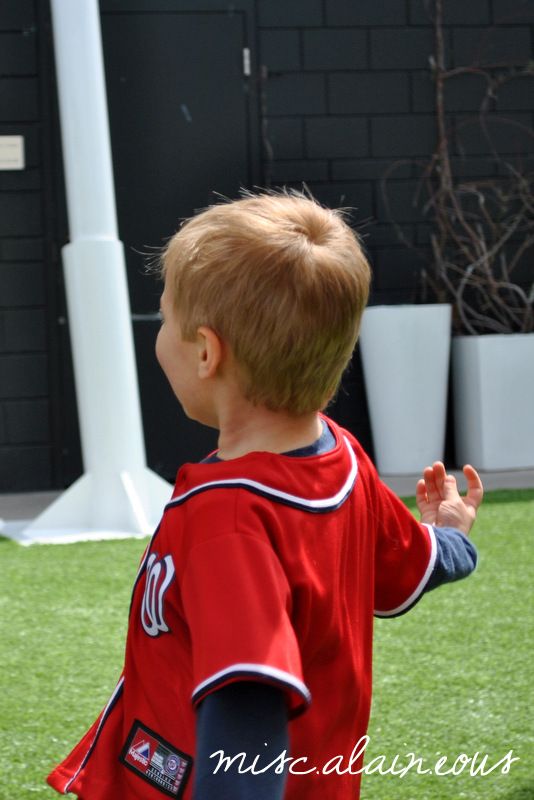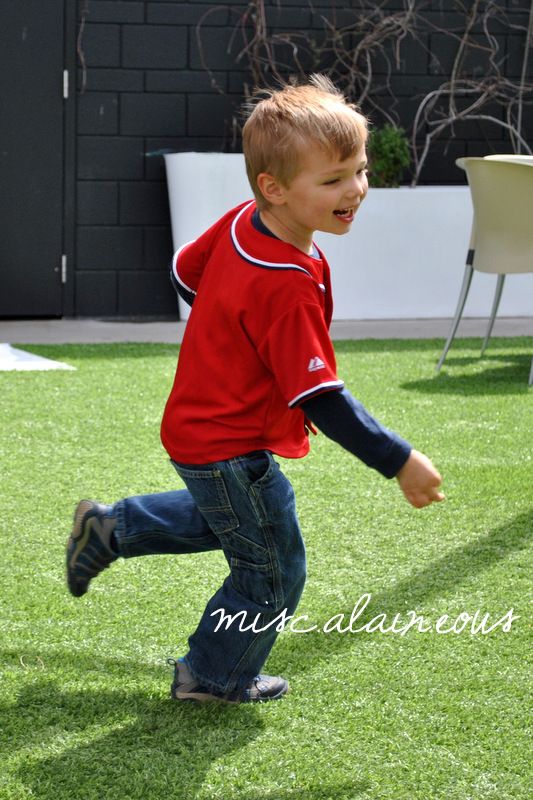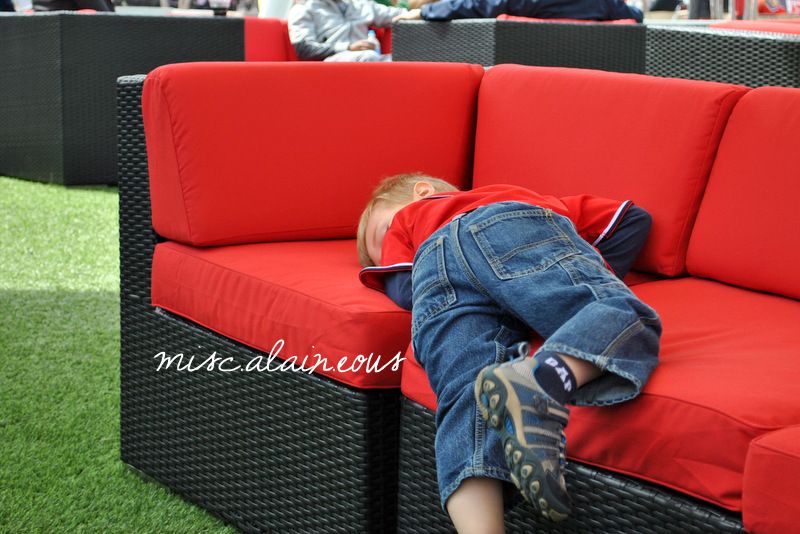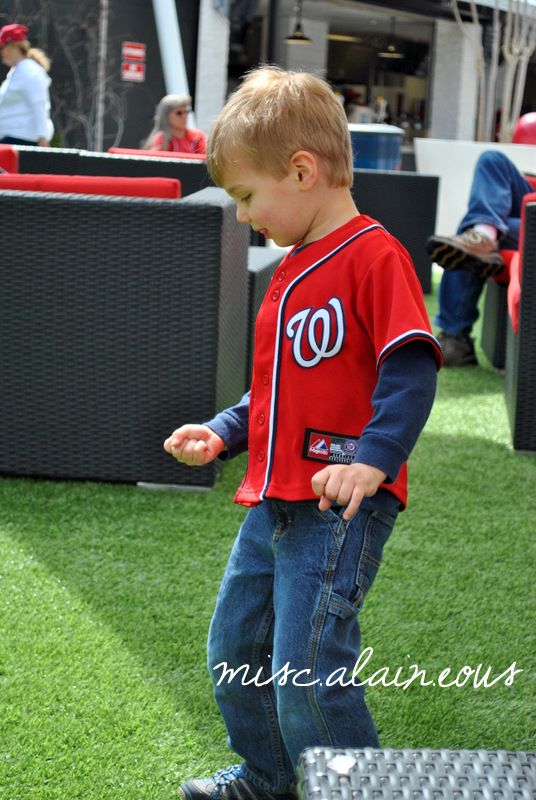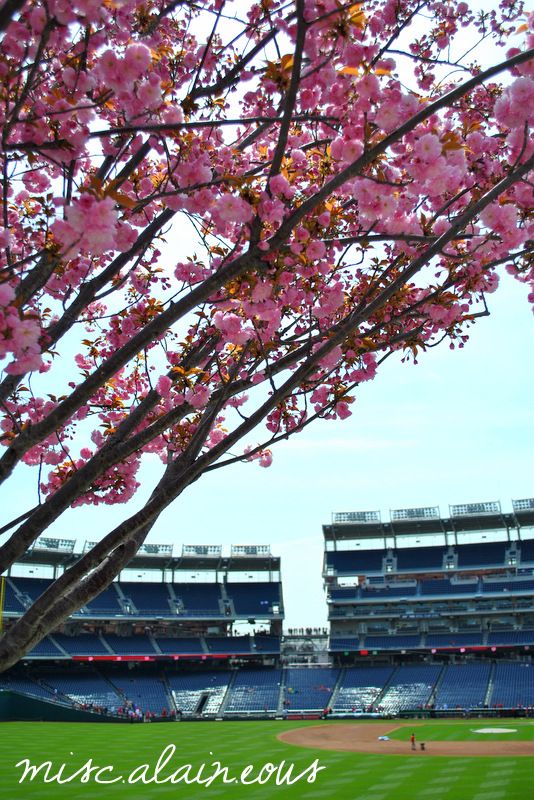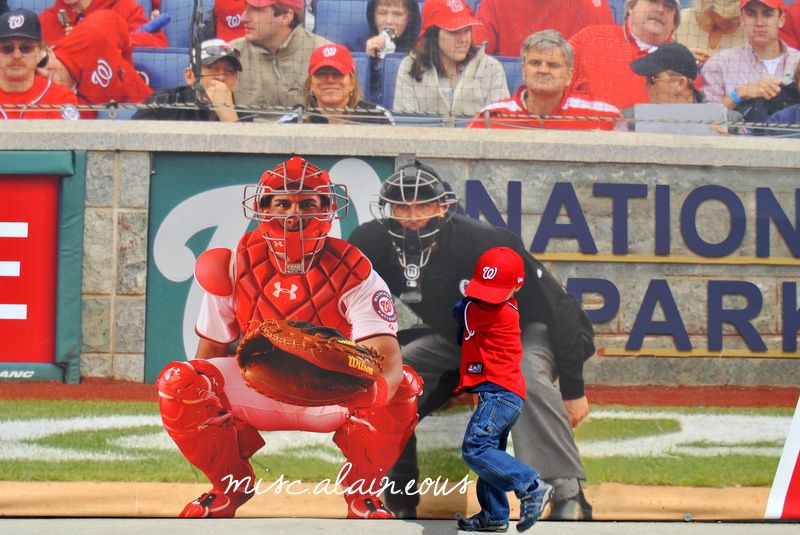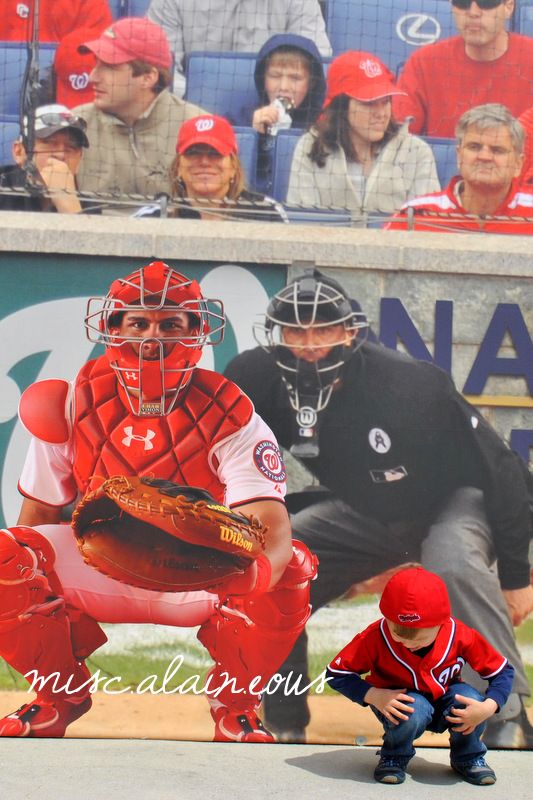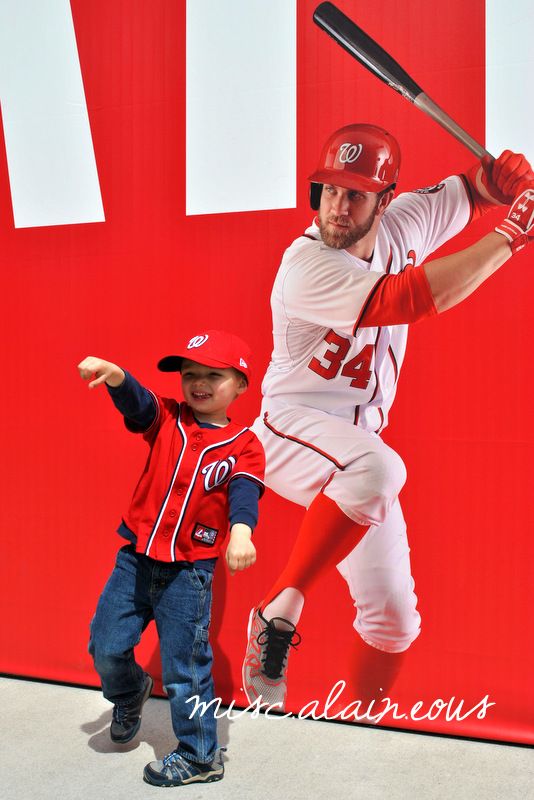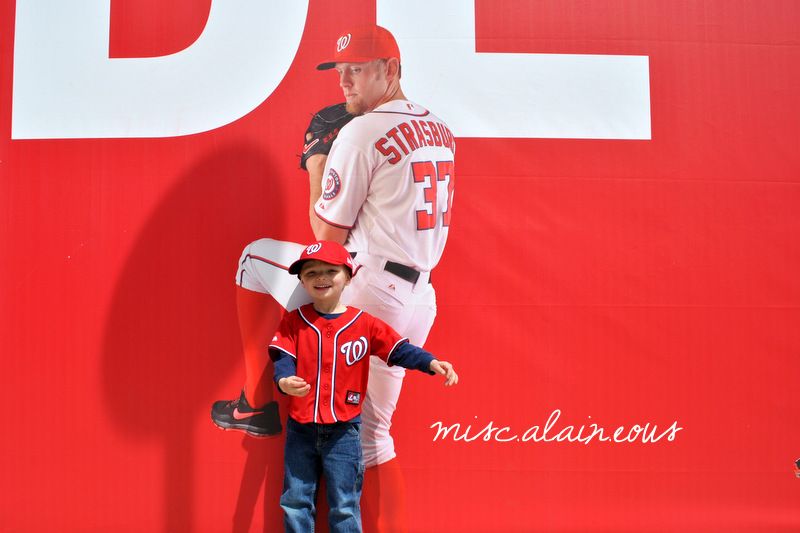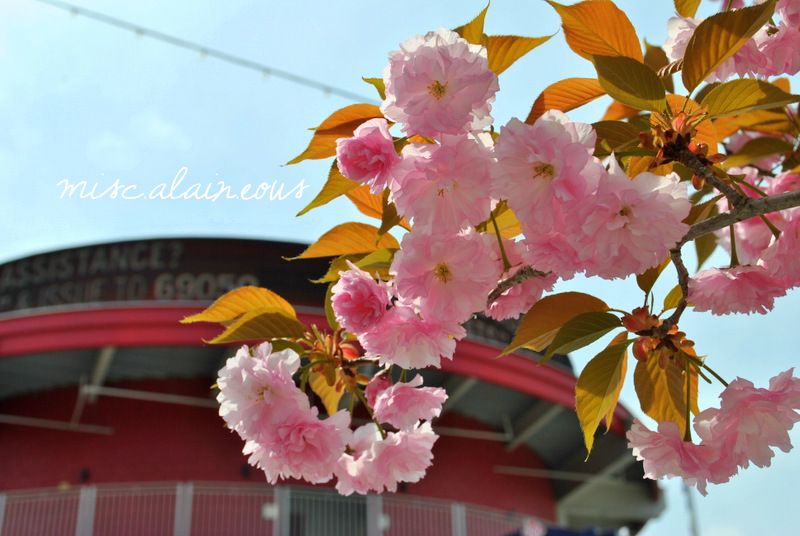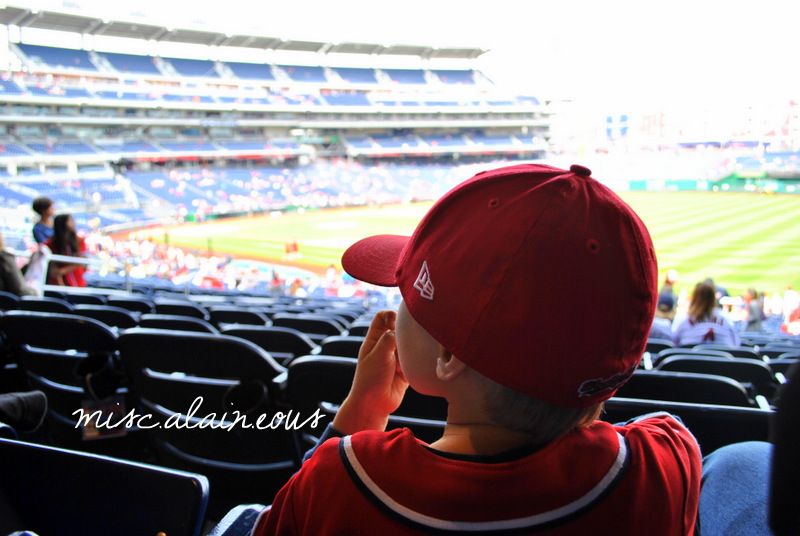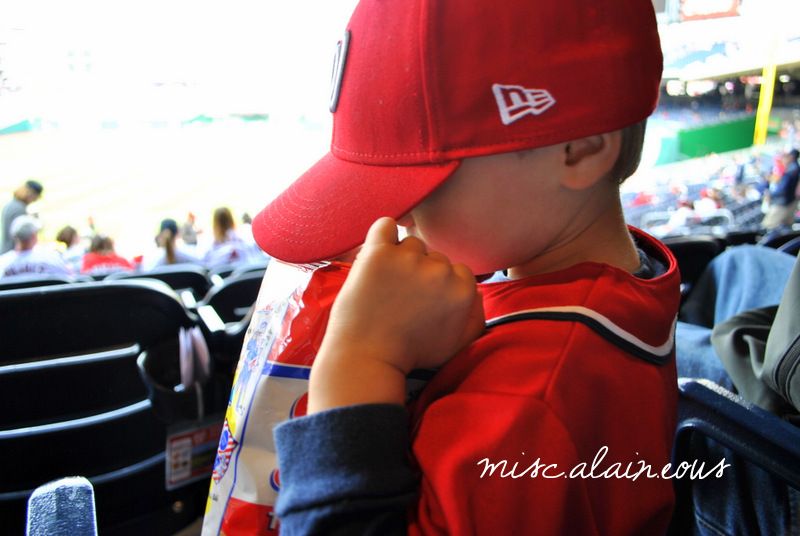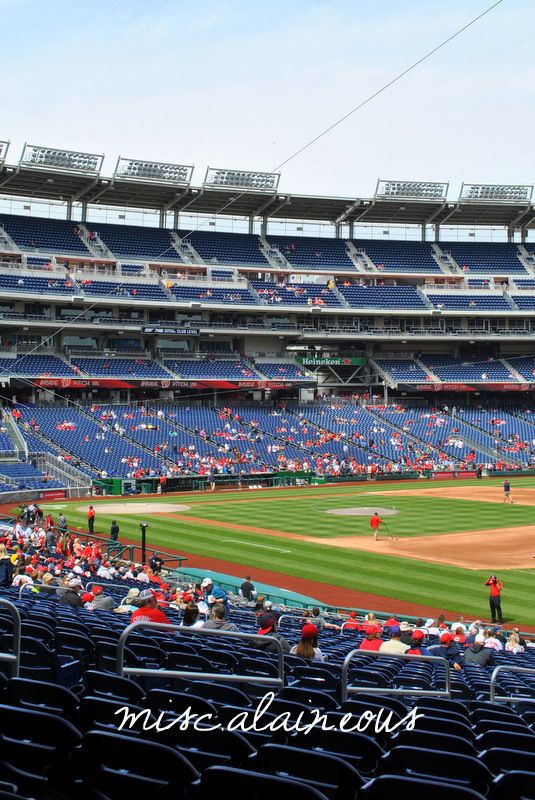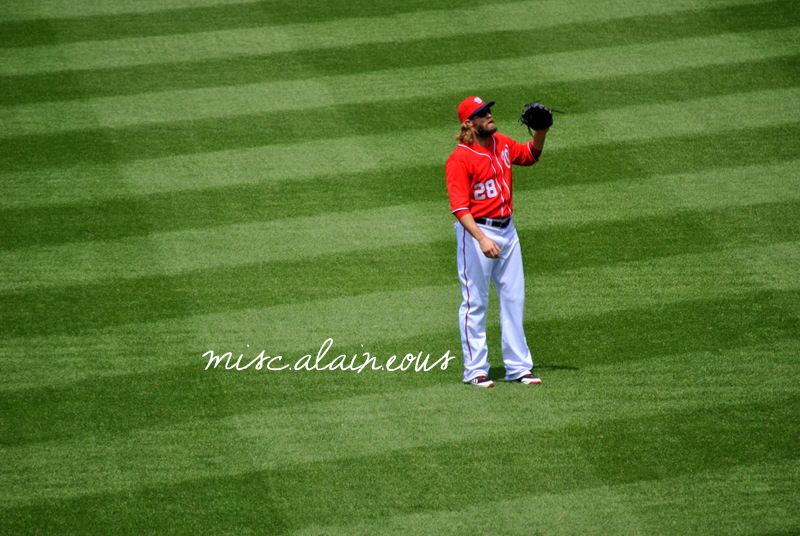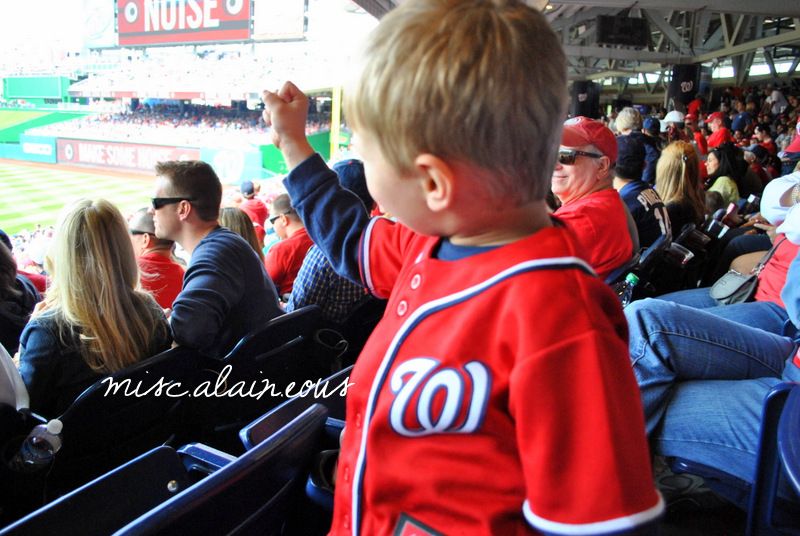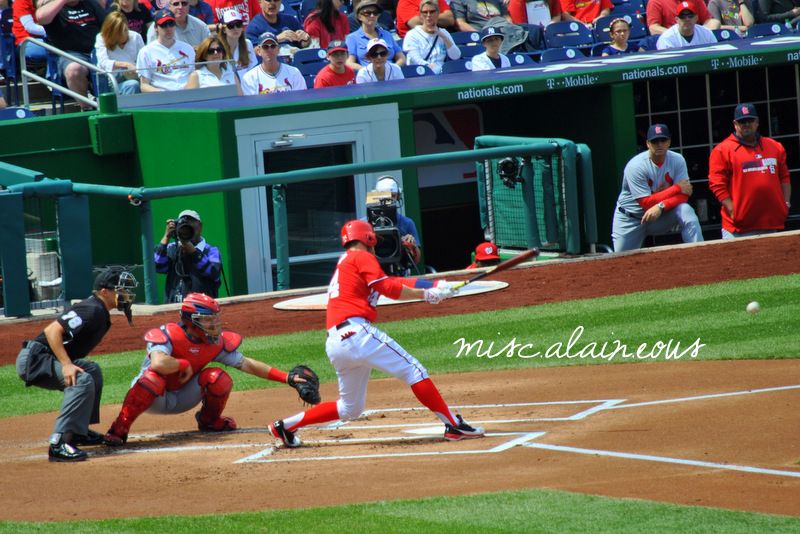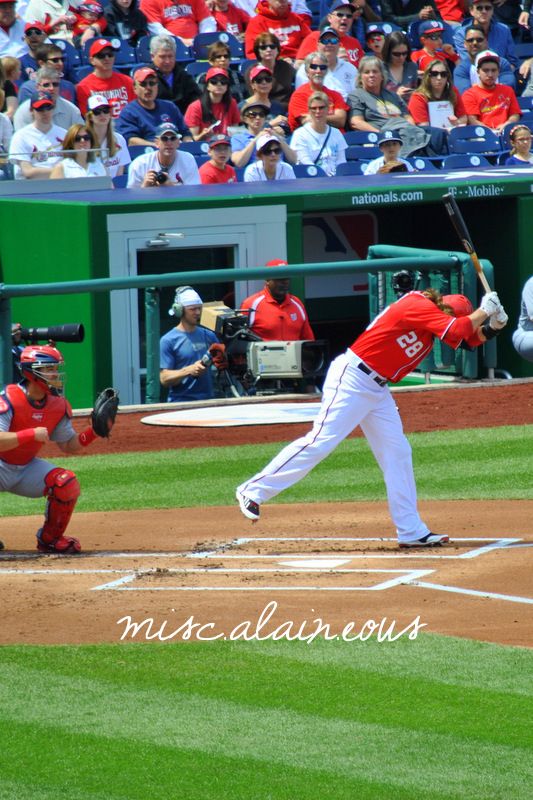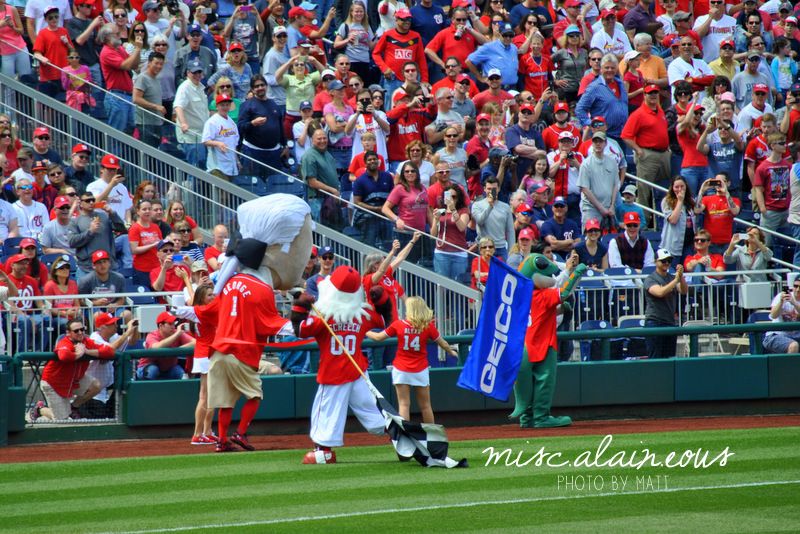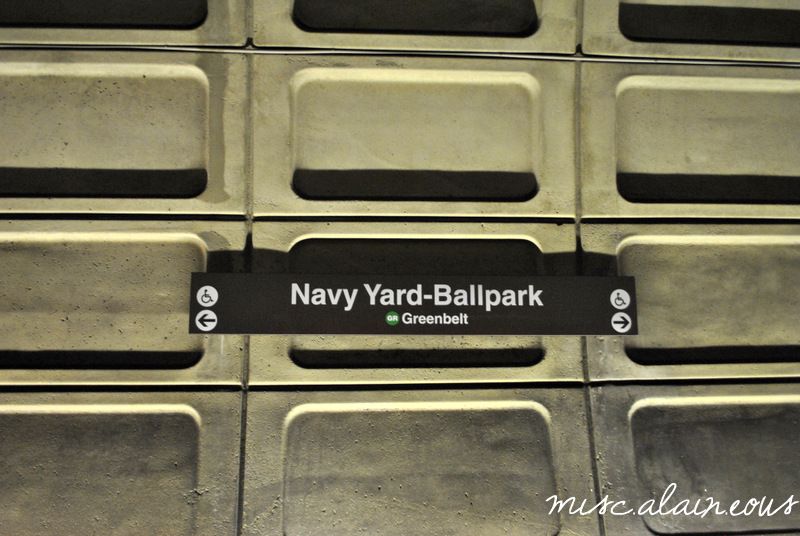 Because these two couldn't wait to get into DC, we headed out early to catch the Metro. After
our two train transfers, we were walking to the park just as they yelled for the gates to open
and we walked right inside the stadium. We enjoyed happy hour where we watched Will dance with
with the DJ, watched Strasburg warm up on the field, watched the dog parade around the field,
photographed Will posing with the players (and touch one of their butts making some onlookers
laugh), and enjoyed some beverages. We finally got to our seats in section 134, and started off
with some Cracker Jacks, of course. I really enjoyed my Hero sandwich from Mike Isabella's stand
- think capicola, sopressata, prosciutto, mozzarella, pickled vegetables, mayo, oil & vinegar,
and oregano. Delicioso! We enjoyed craft beer from DC Brau and Atlas Brew Works! Will enjoyed
cheering, rooting on the players, making some noise, and dancing in front of his seat. I was so
proud when he sang "Take Me Out to the Ball Game" at the 7th inning stretch. He sings it all the
time to us, and his little eyes lit up when everyone in the stands was singing it together! Matt
had a lot of fun taking photos of the players with my zoom lens. Overall, it was a fun day!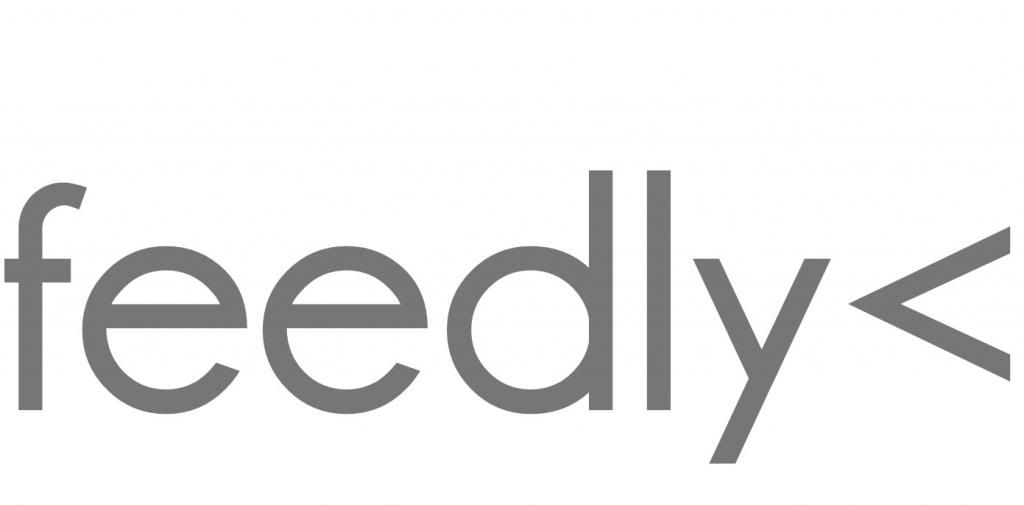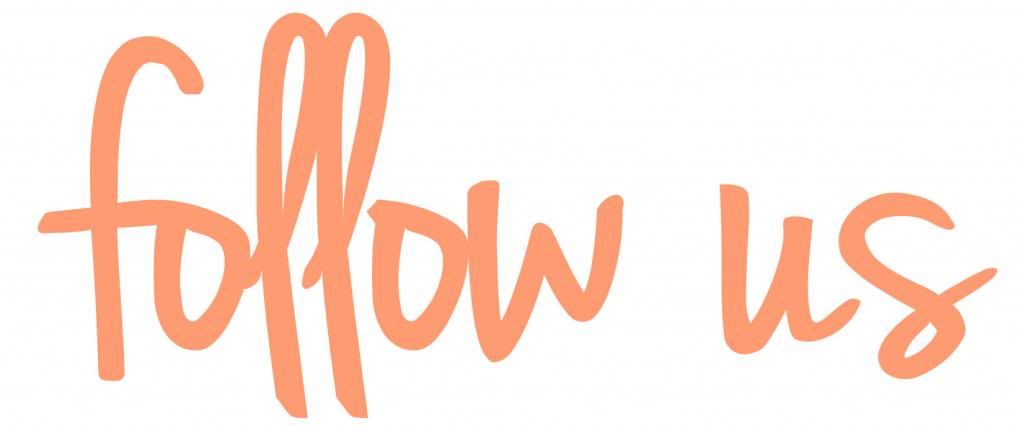 view original post
here