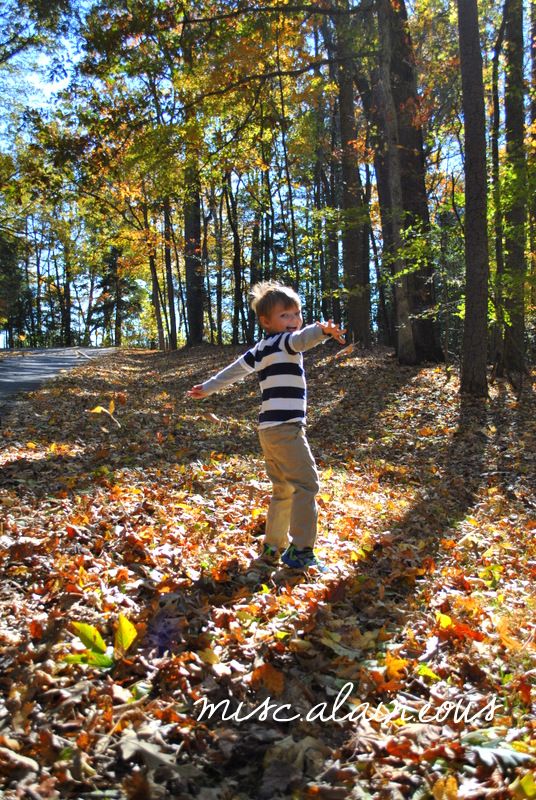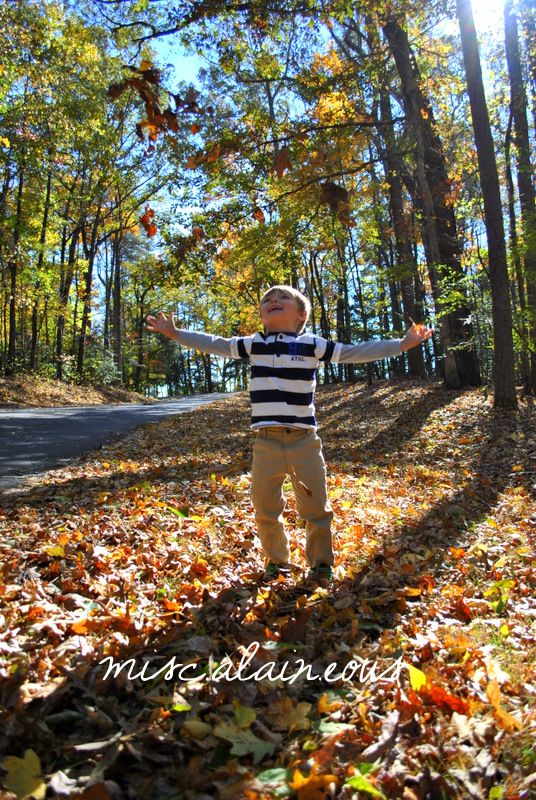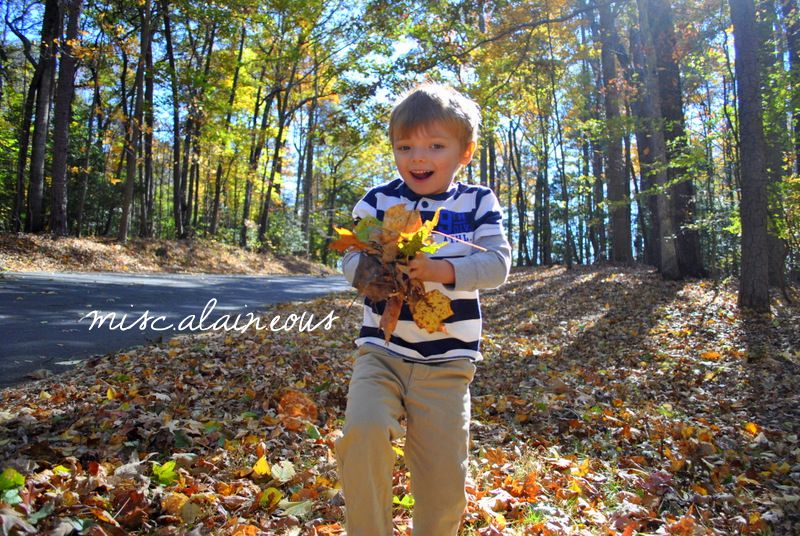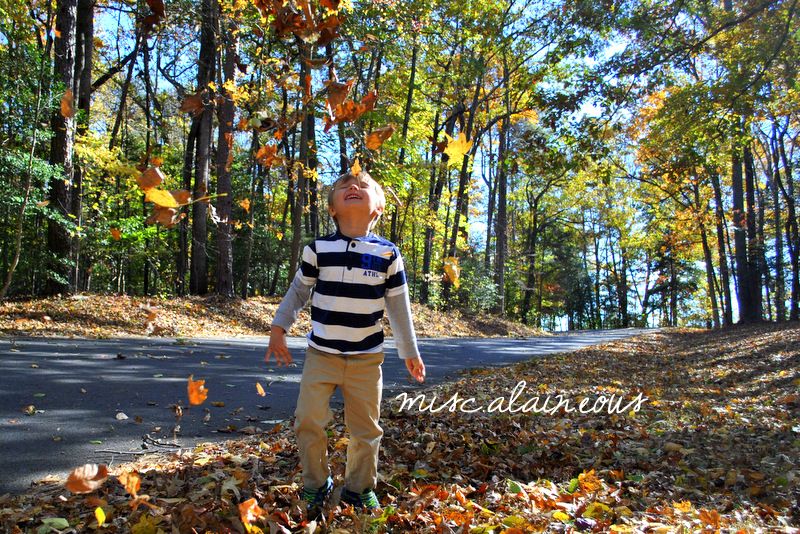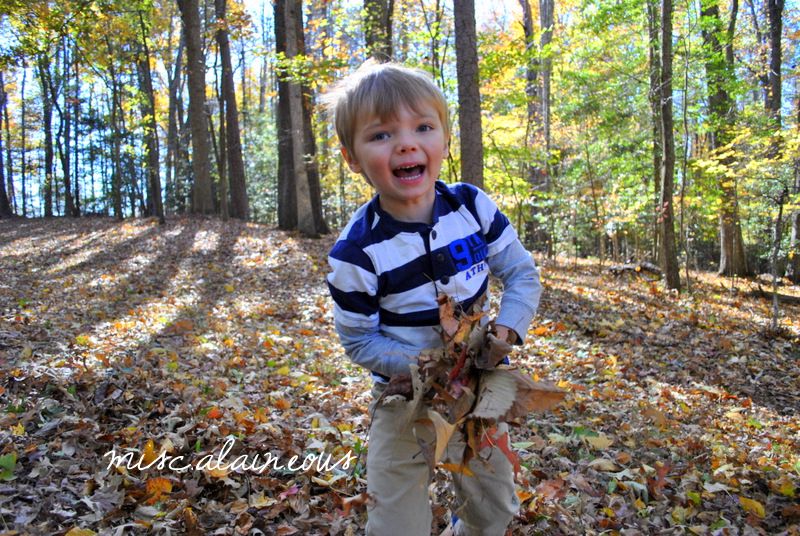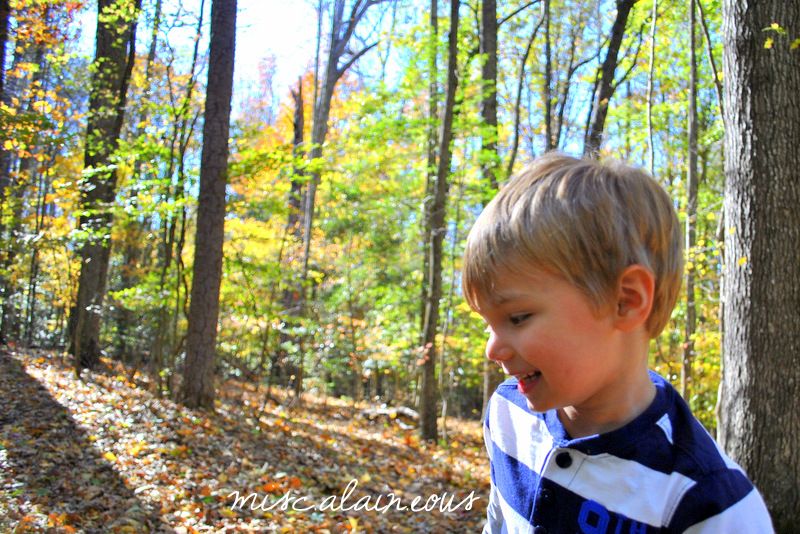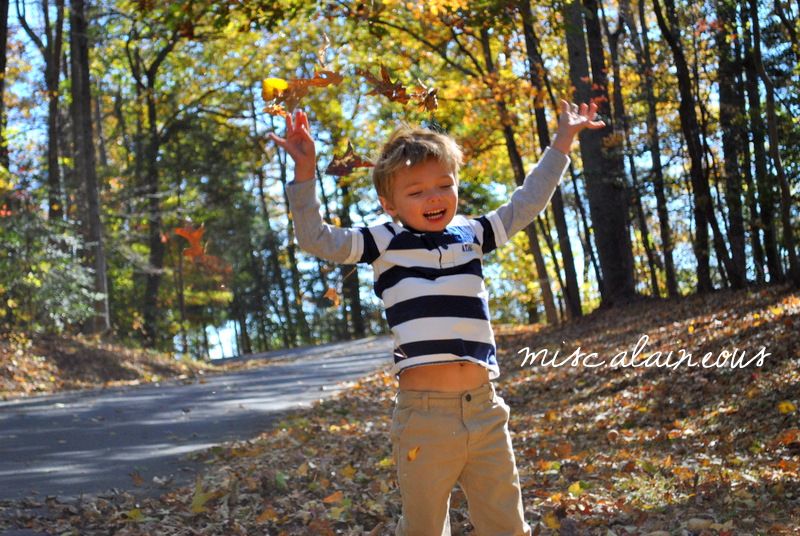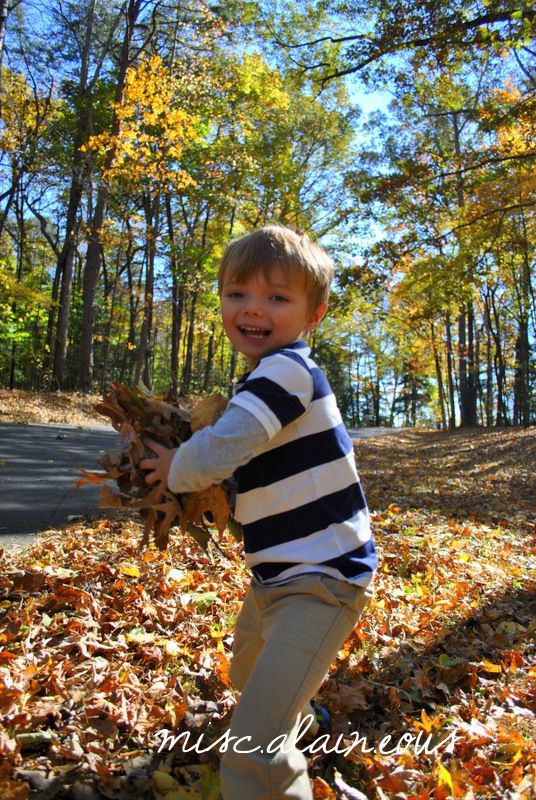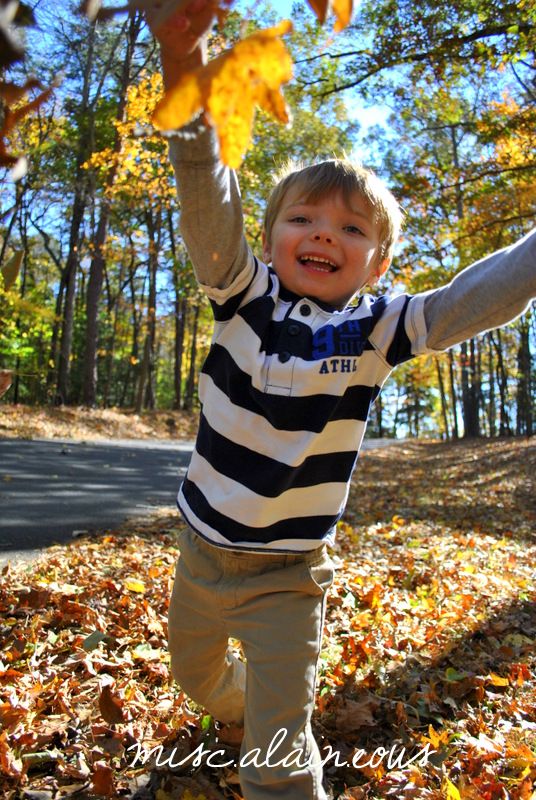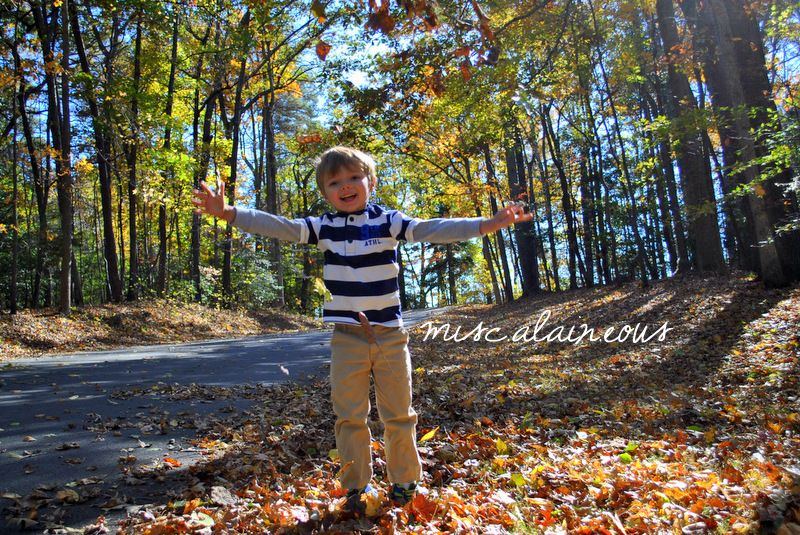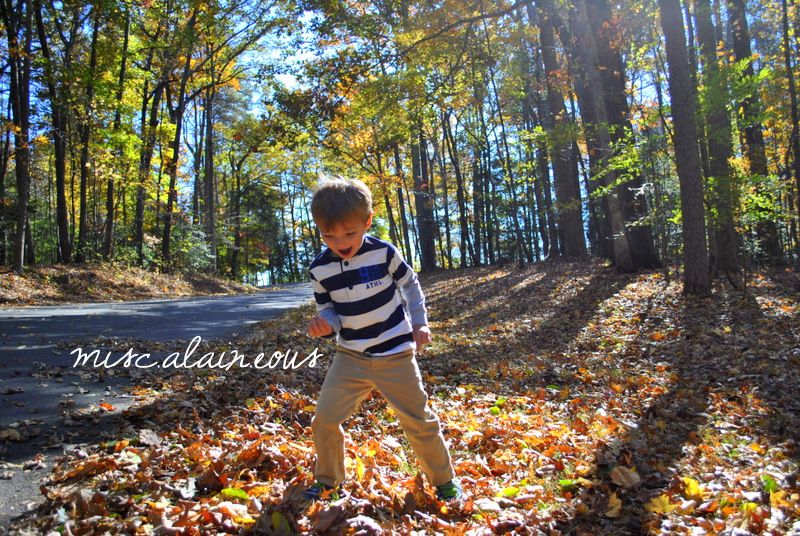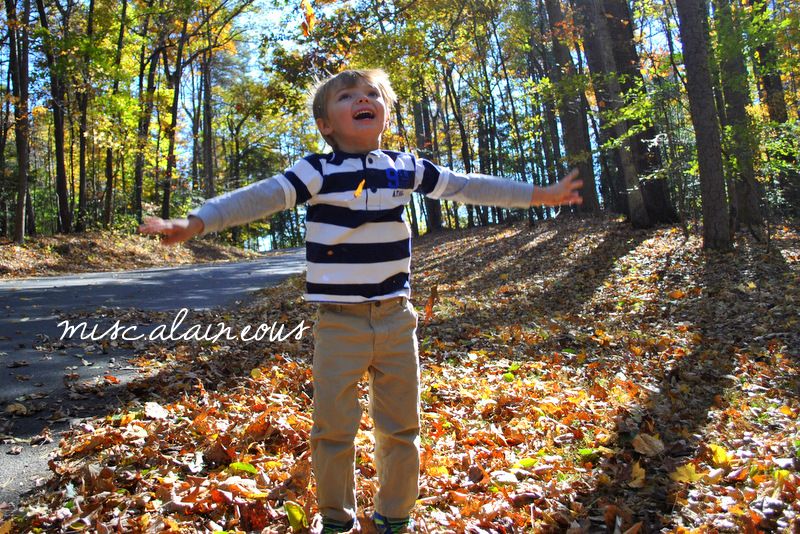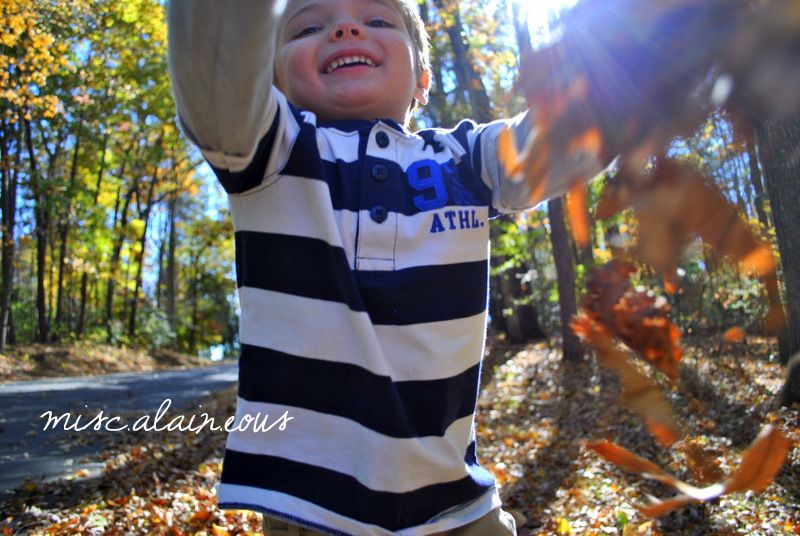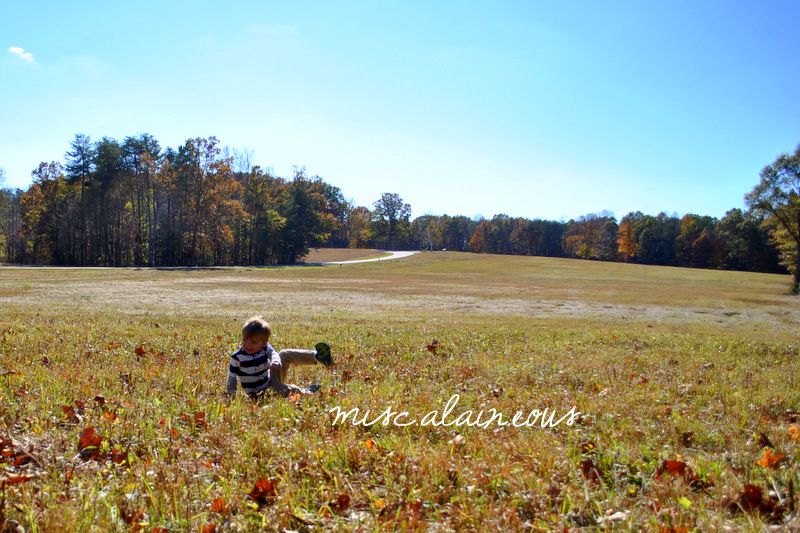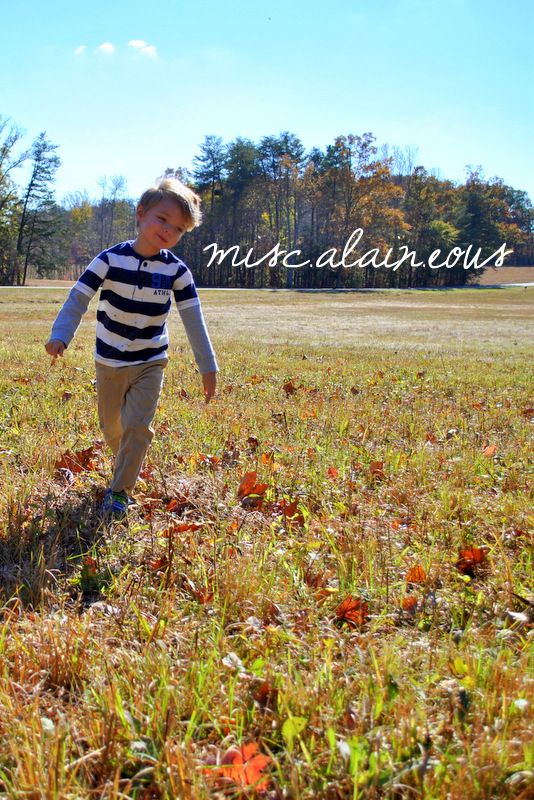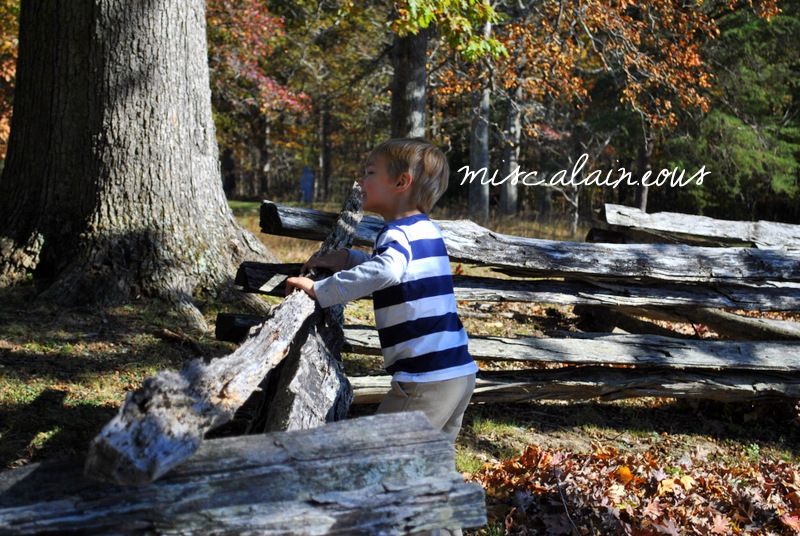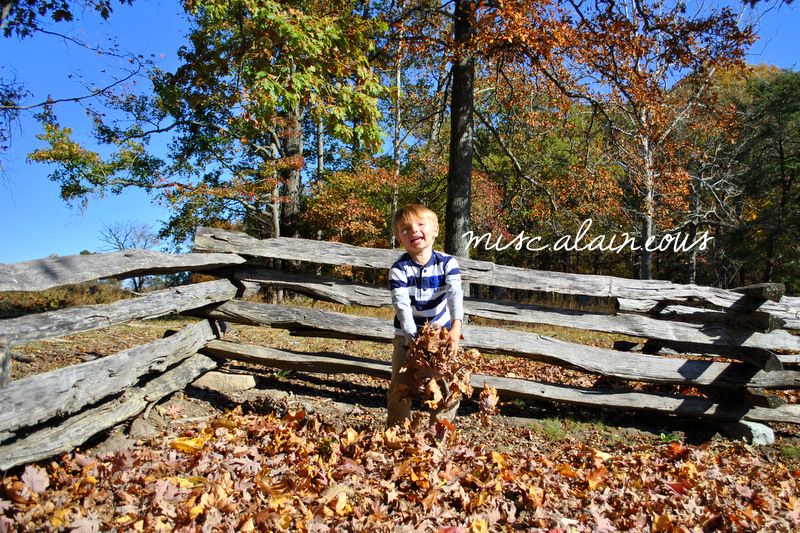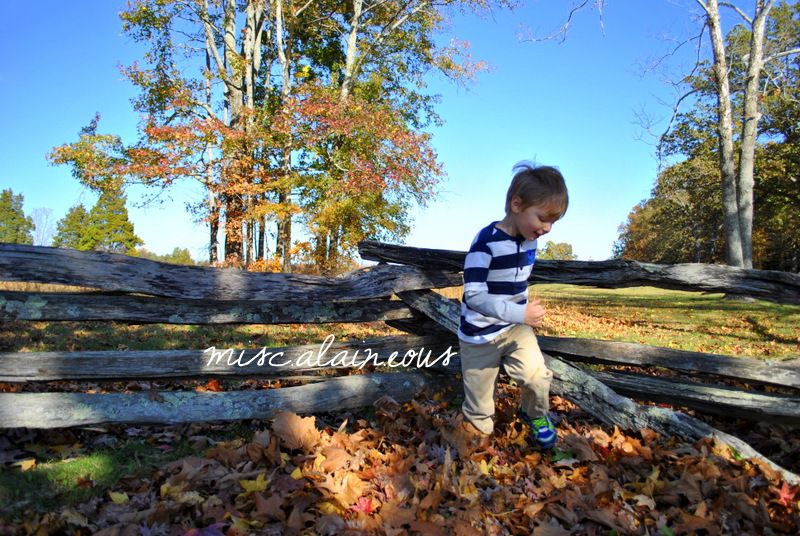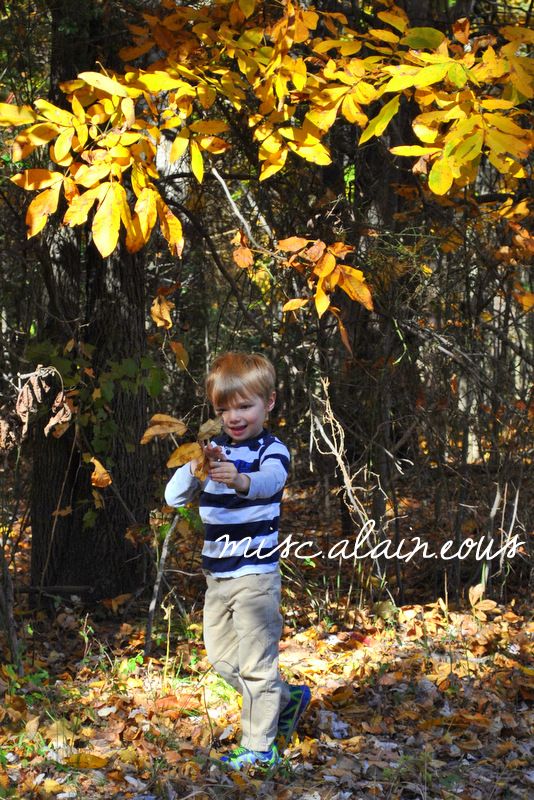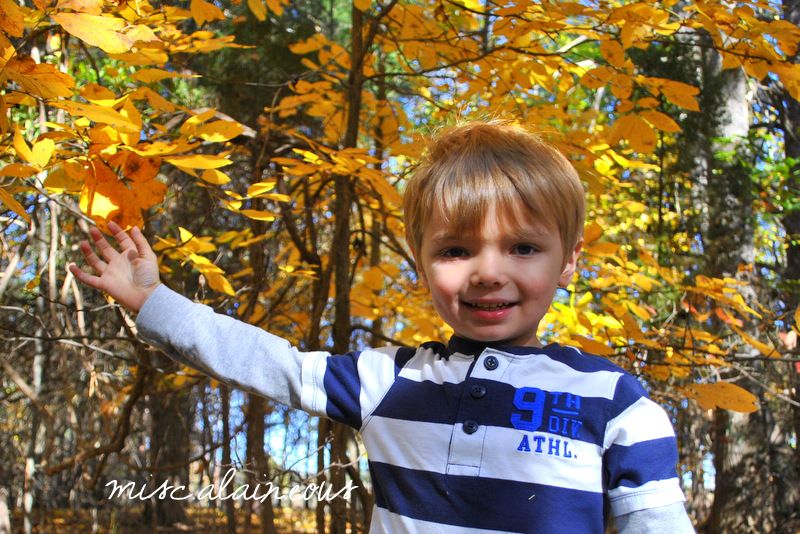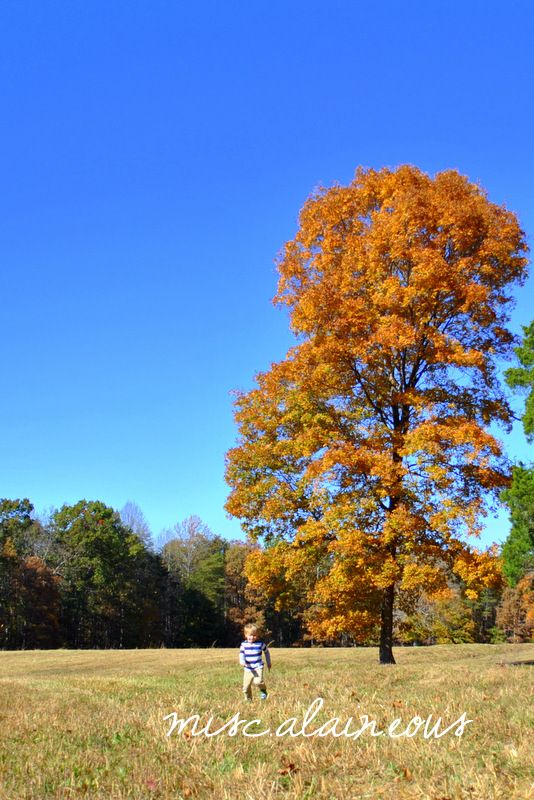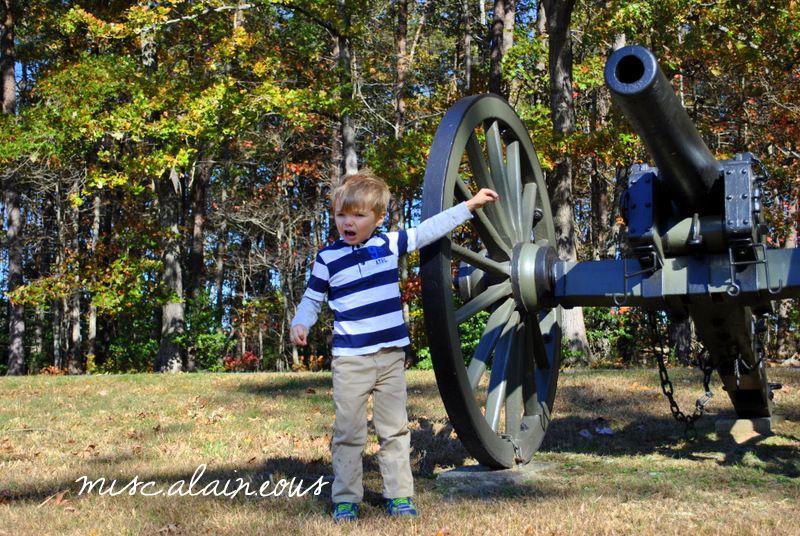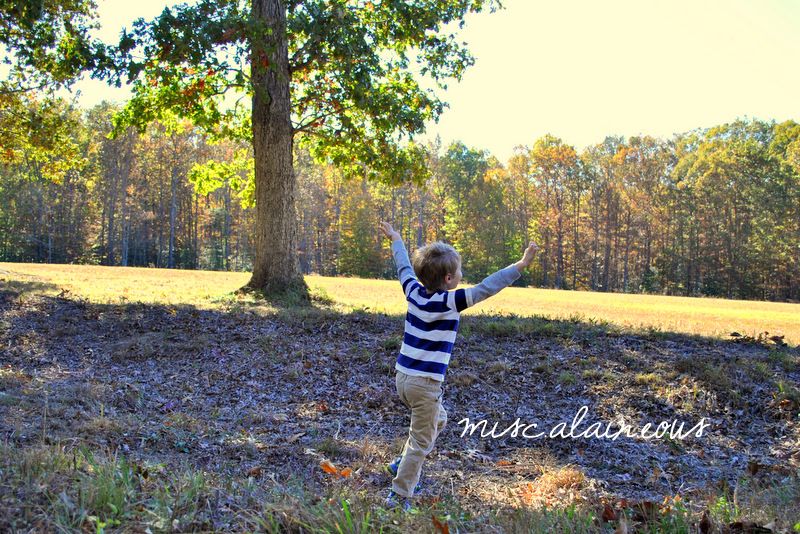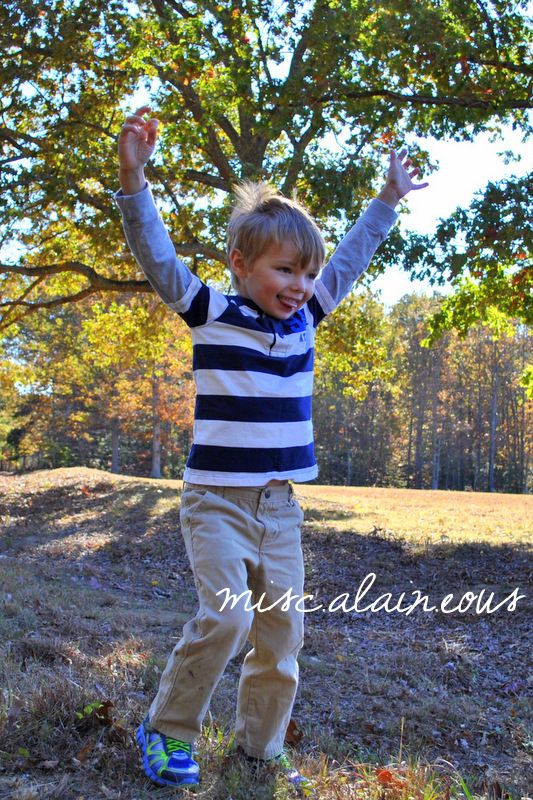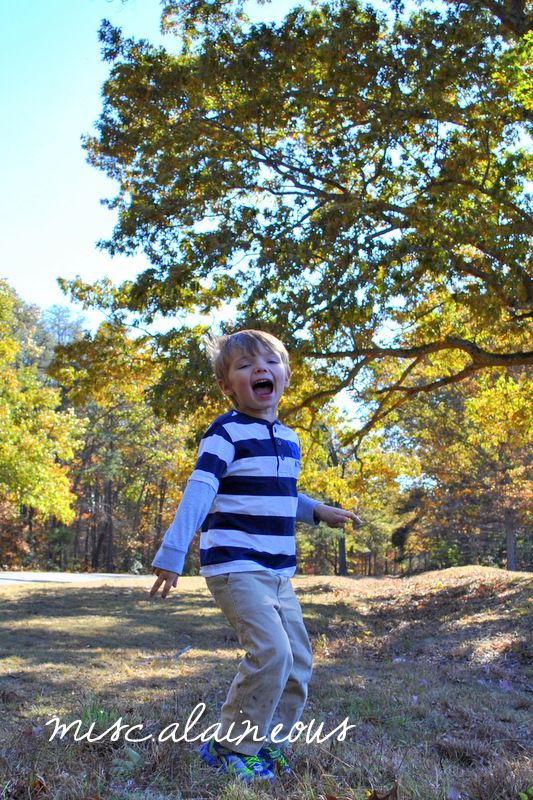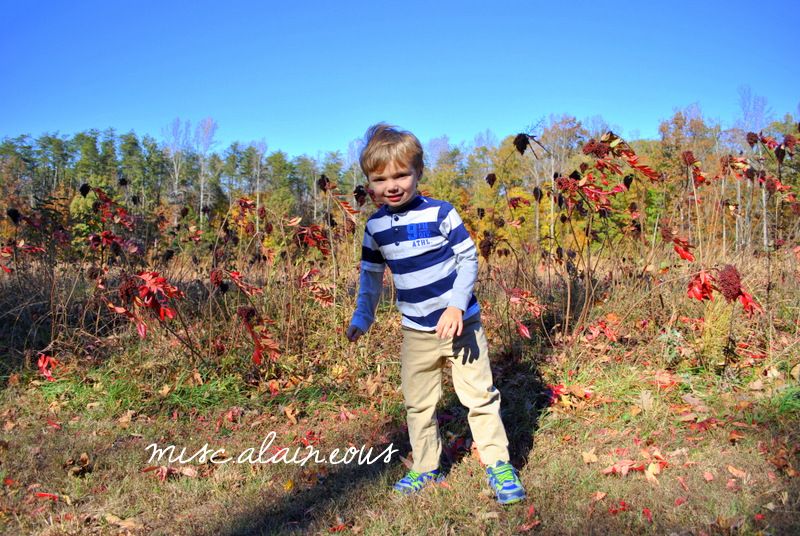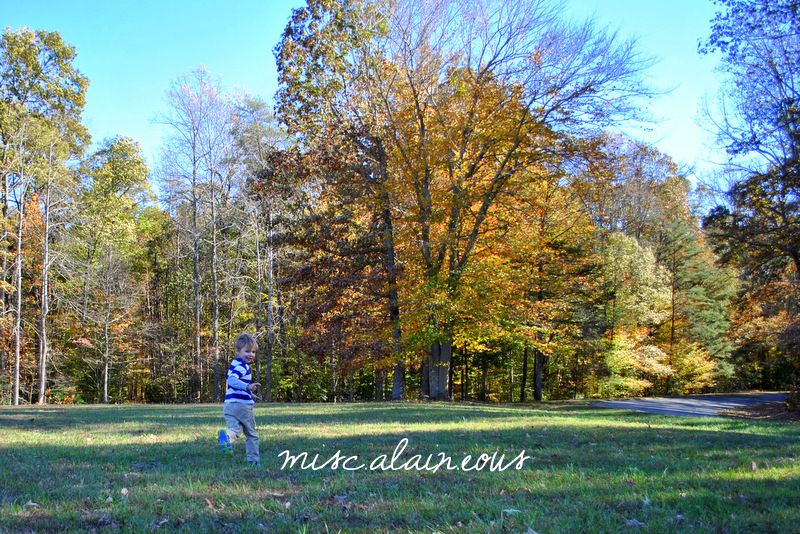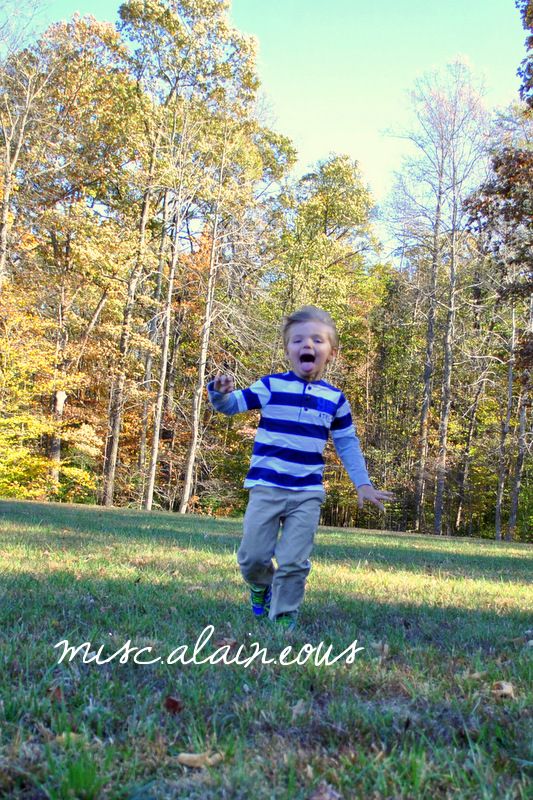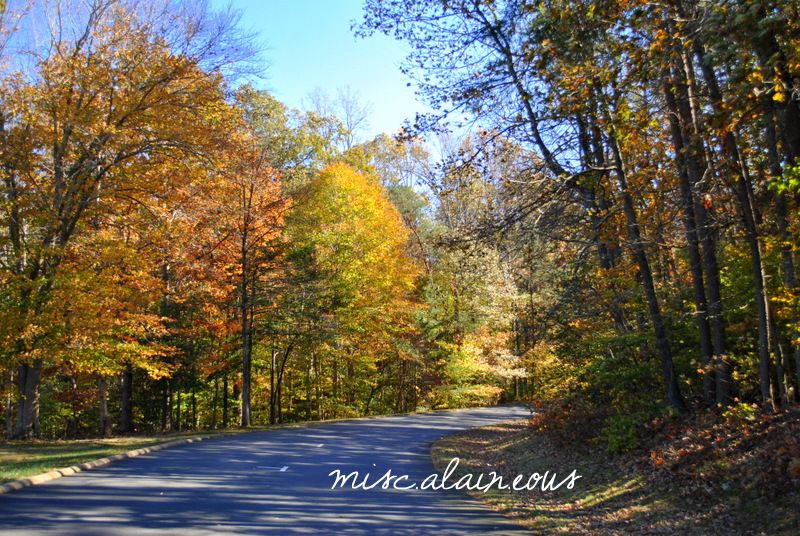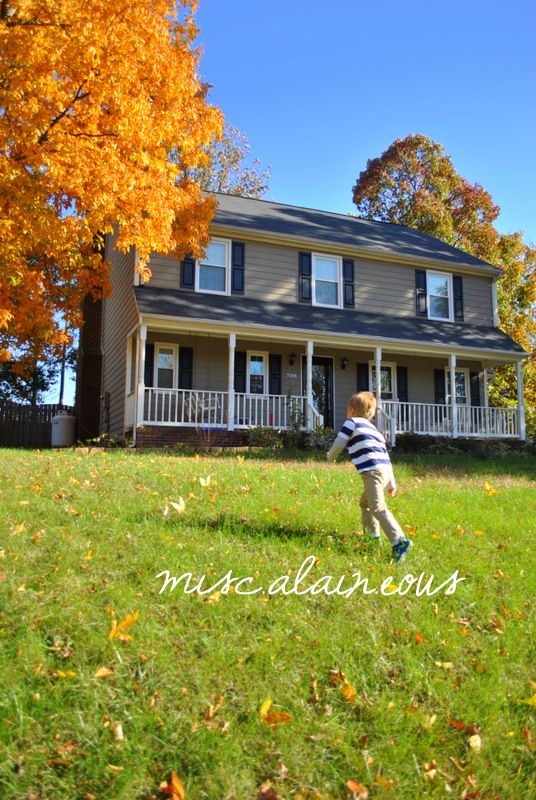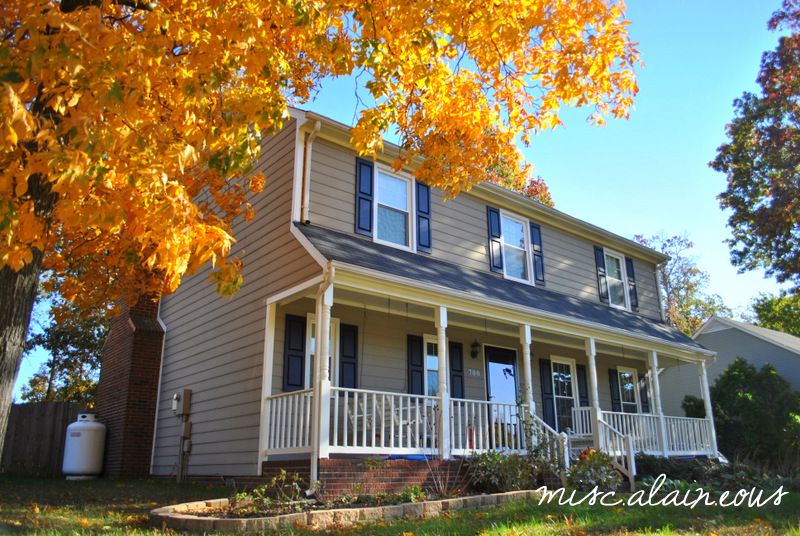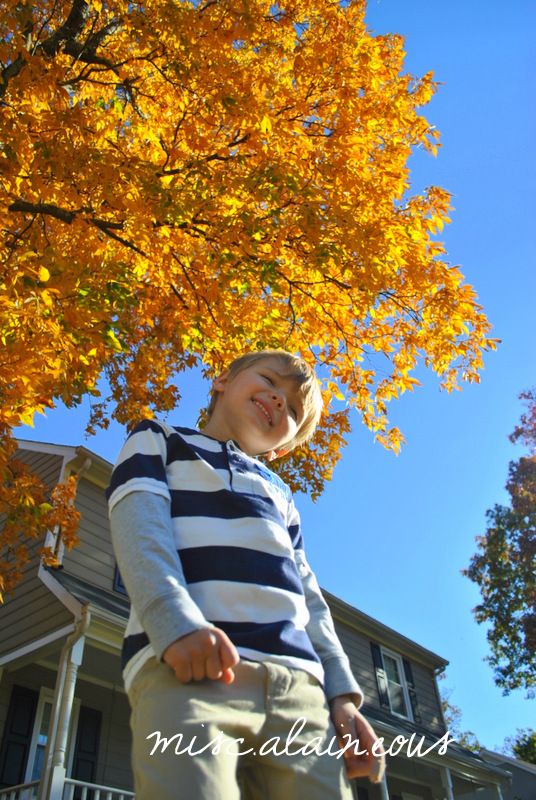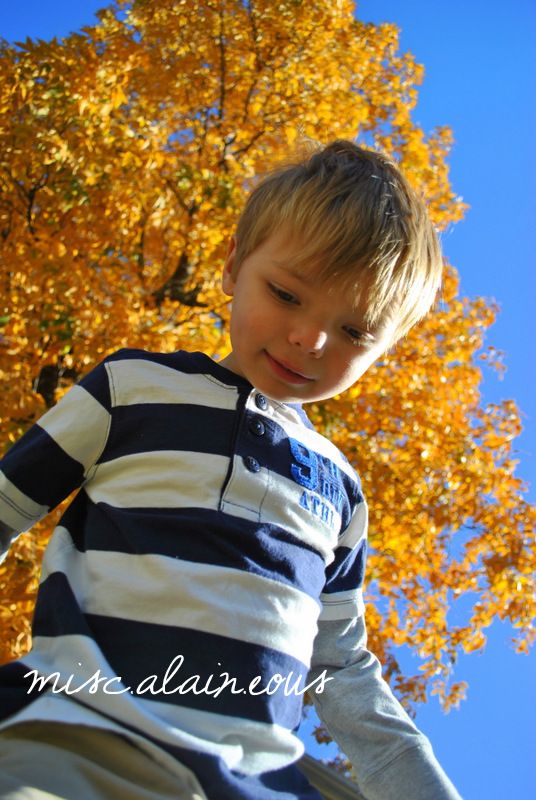 We spent a nice sunny Sunday on on a leaf hunt through a local battlefield. It was an
impromptu trip after looking outside and seeing the beautiful blue skies. Will was so
excited at our first stop with the leaves already blanketing the ground. Obviously, he
is a pro leaf thrower. He ran in circles in a wide open field. We a cool split rail fence
with some mini leaf piles, and wandered a short distance into the woods. We found another
field to run circles in. He explained how the cannon makes a very loud noise! He pretended
to be "king of the earthworks". (Don't worry, he wasn't on the actual earthworks - you can
see those in the background.) We found some cool red grass/seed pods. Just before exiting
the battlefield, we found another field to run around in, and he ran and ran and ran! When
we got home, we couldn't pass up a photo-op with the beautiful tree in our front yard.
Will had a blast with the leaves and just running around, and I had a blast taking photos
of him. It was a win win! We are still on the hunt for a pile of leaves he can just jump in!