While you are enjoying the beauty of the last my daylilies of the season, I will share my most recent blonde moment. [I am allowed a few here and there since all of my blonde has not disappeared... that's a story for another day!] I was chit chatting with my mom on the phone discussing our most recent yard accomplishments, and I complained to her that my daylilies disappear so fast. Just when a new one opens up, it is gone the next day when I walk by. My mom politely informed me that is why they are called "day"lilies. Oh! That had never occured to me. I just thought I had a bad variety. And that, my friends, is why it is important that we learn something new everyday!
My hydrangea is a true litmus test of our soil. On the opposite side of this shrub, there are blue and white clusters, and this one couldn't get any pinker. [If it does, rest assured I will photograph it then also!] I rather like the unexpected randomness of it!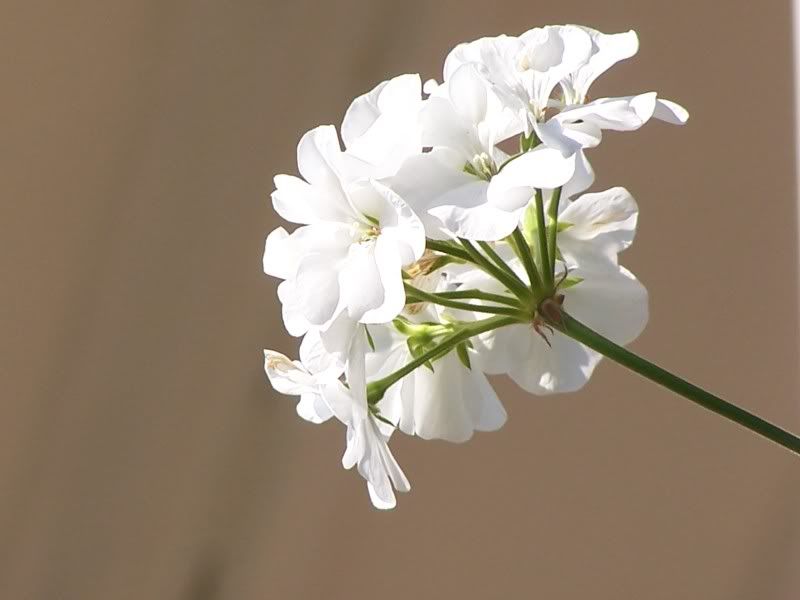 We decided to go with white geraniums in our hanging baskets, and I think it was a great decision! We have a lot of color elsewhere in the yard, and these are just refreshing and dainty. Matt keeps them healthy for me by using crushed up banana peels. He is very proud of them!
The boys! [Excuse the glass... it is impossible to keep it clean with these beasts drooling on it all the time!]
And I leave you with the sunset from my front porch!