I must say, I love my birthdate! If you know the year I was born, then you know the day, and vice versa... it doesn't get any easier than that! My birthday celebration began on Friday when all of my coworkers suprised me by clearing off my entire desk and then helped me put it all together again. They made me a great card complete with spelling my name wrong as an inside joke because my name has been spelled every way imaginable on correspondence received at work. They ordered chinese for me because they know that is my favorite, and Jen made me a wonderful birthday cake. Ashby brought in the roses below from her garden and they are beautiful!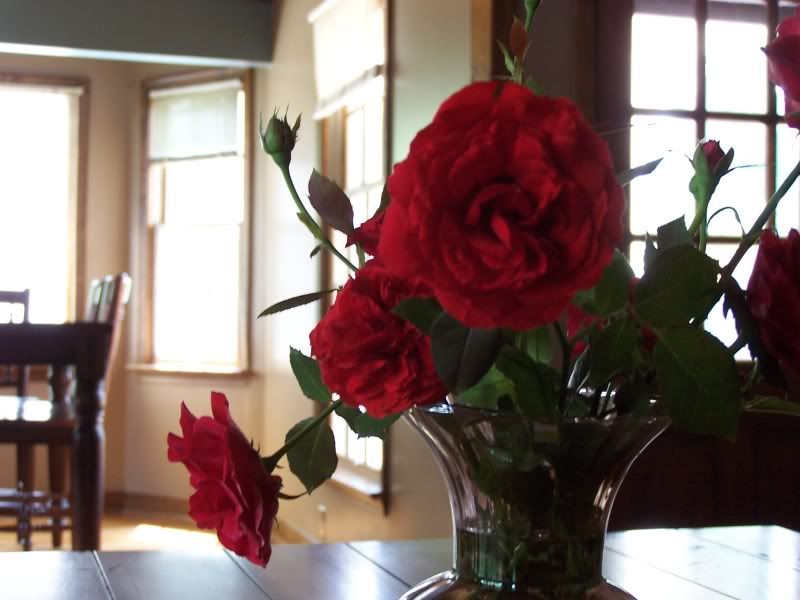 Saturday was pretty low key, I spent the morning with the boys. Then my in-laws came up from Charlottesville to take me to dinner. Before heading out, I opened my gifts. I love this set from Bare Essentials, the eyeshadows and blushes are so fun! The mascara from this set is awesome, the wand applies the mascara and there is no clumping at all! I also love the exfoliating body wash and boody butter in one of my favorite scents, Amazing Grace by Philosophy. I also got some cash to do some shopping for myself, and I greatly look forward to that. My mother-in-law knows exactly what I like!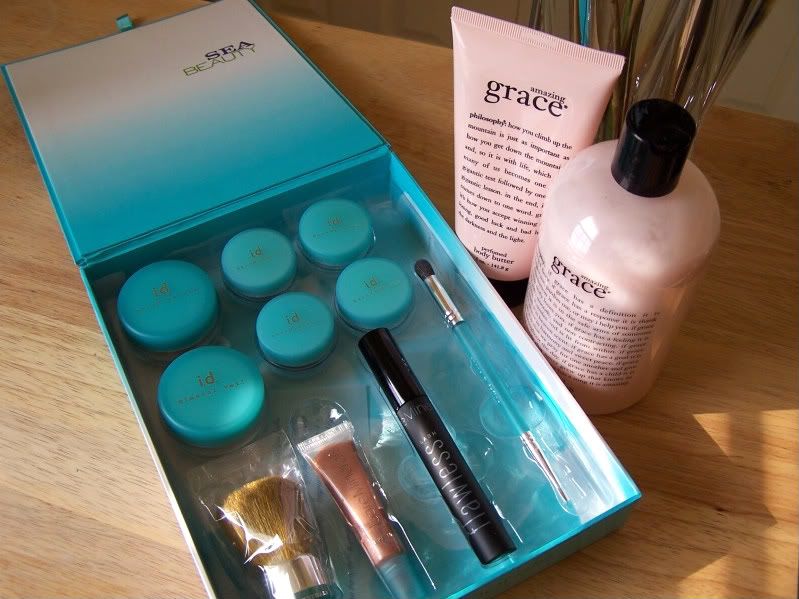 We made our way downtown. Before we acutally made it to the restaurant, we stopped in at Ulman's Jewelry, and my mother-in-law bought me a Bella Glass pendant.
I wanted to try a newer restaurant that we hadn't yet made it to, so we finally made our way to
Capital Ale House
. It has great food, a great atmosphere, and is a beer connoisseurs dream come true with over 300 bottled beers and over 60 on tap. Once we were seated, we enjoyed a fruit plate appetizer with a huge homade pretzel with an awesome sweet mustard dipping sauce. For dinner, I ordered filet mignon + crab cakes and enjoyed it with Ace beer (a nice pear/apple cider). Everything was wonderful! After dinner, we went down to the City Dock and took some photos on the water. The dock is just across the river from George Washington's childhood home of Ferry Farm.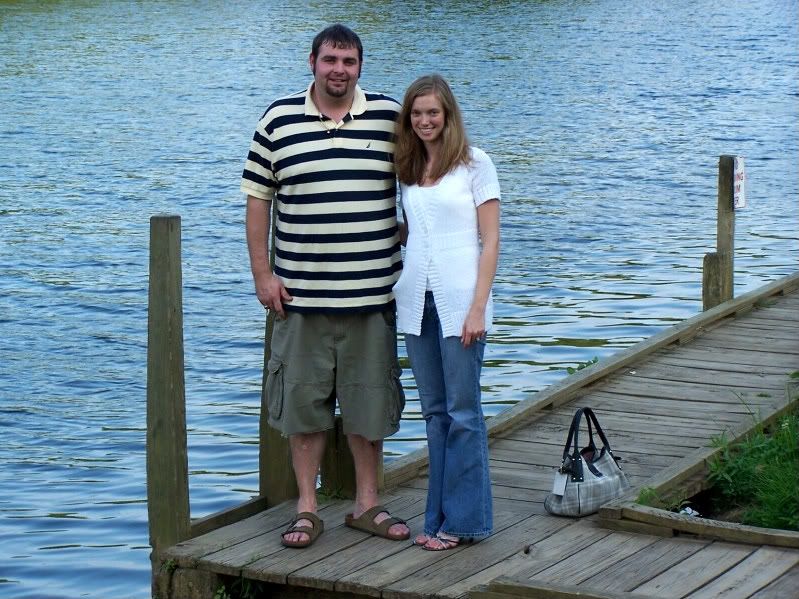 Thankfully, Matt + I are both scheduled for haircuts within the next week, we look like a mess!
We went back to our house and enjoyed this wonderful cake from Whole Foods. I highly recommend the vanilla buttercream. I looks super sweet, but it isn't and that was my favorite part. It is layered with yellow cake and whipped cream and fresh strawberries. Delectable! Thank goodness they didn't try to break out 27 candles!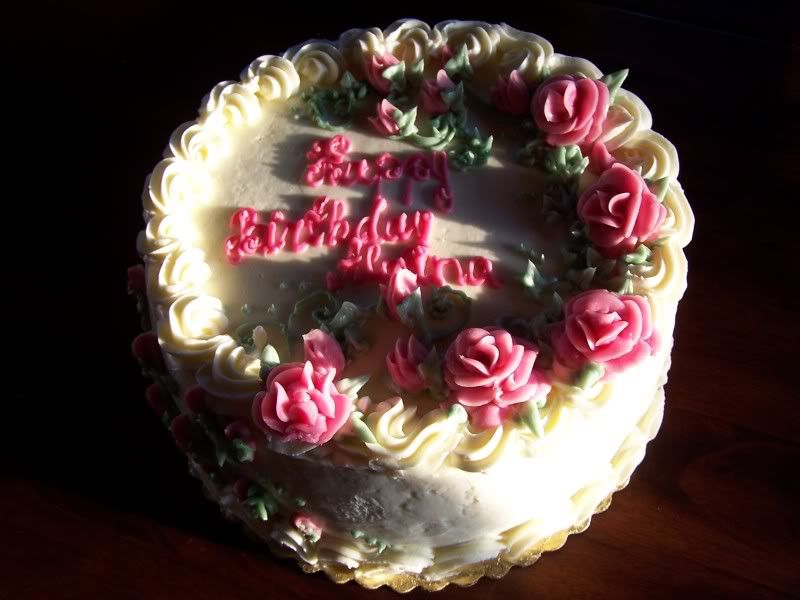 Matt picked a pretty hydrangea bloom so I could enjoy it during during the drizzle this morning. Of course it was overcast and drizzly on my birthday, oh well! I talked to my parents on the phone for a while and they told me all about their favorite new show,
The Fix
, on Fine Living Network. I programmed a remineder on my tv to check it out the next time it comes on! Later in the afternoon the sun came out and we enjoyed a wonderful evening. We had all the ingredients to make homemade pizza together, but I got a little tired so we ordered Chinese instead! I'm a lucky girl!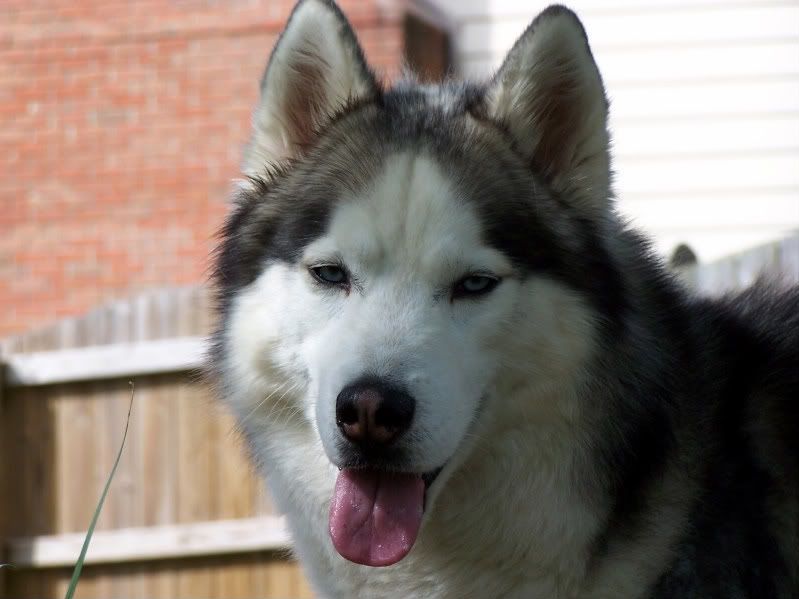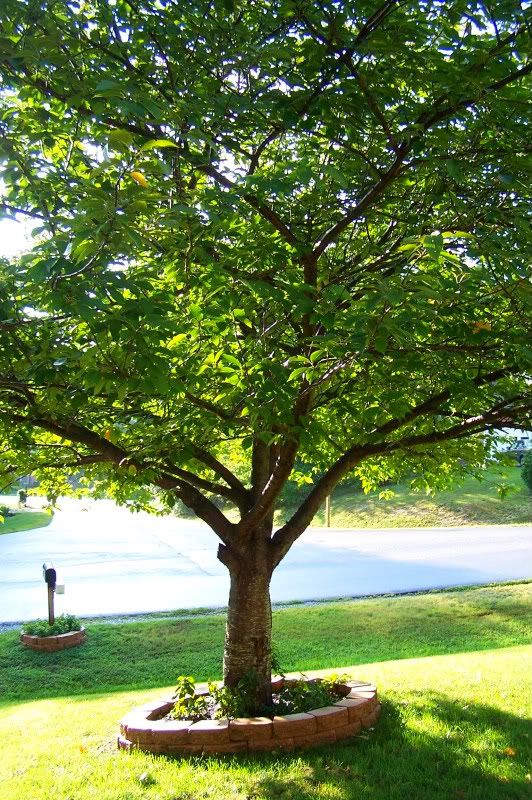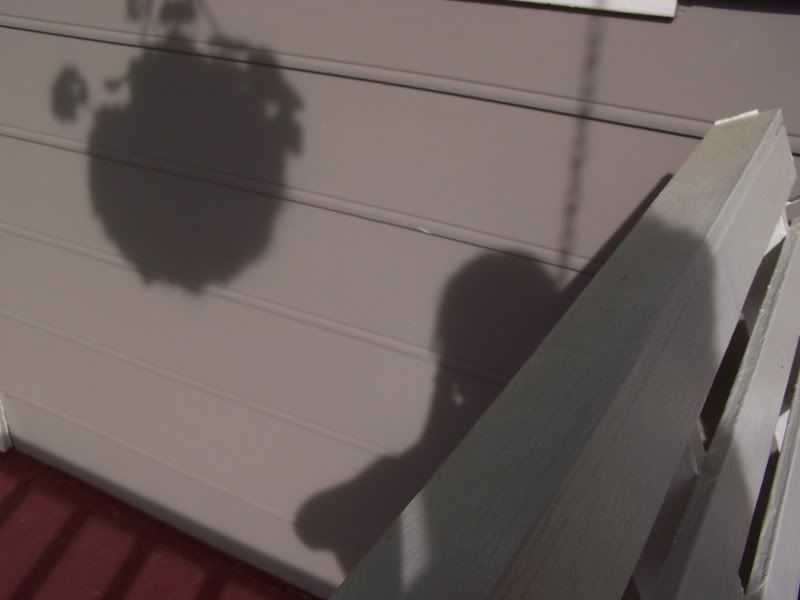 I ended the evening sitting on the front porch enjoying the porch swing and wrapped up my birthday weekend by watching the finale of
The Next Food Network Star
, and my favorite chef, Melissa, won. I can't wait to watch her first episode!