Matt flew off to Dallas, Texas with his dad for the weekend to see the Cowboys vs. Falcons game, and to check out the brand-spanking-new
Cowboys Stadium
. I must mention that Matt is a fair weather Falcons fan and William, his dad, is a Cowboys fan - they will be sitting on the Cowboys side at the game. Because Matt is going to be taking lots of pictures of his trip (wink,wink), he left me camera-less for the weekend. Here are a few photos from this past week, but they just don't compare to the photos I could be taking this morning of the beautiful leaves that have blanketed the yard and the wonderful rich colors that have transformed our neighborhood. I would have to say that this is the peak leaf weekend here in Virignia - of course, I am no expert! There are so many leaves on our deck from the rain and storms yesterday, that Mason got confused and relieved himself on the deck thinking he was in the yard. Luckily, it rained pretty hard last night and (hopefully) washed it away. Gotta love my boys!
Even with all of the rain and clouds yesterday, I still got to enjoy a beautiful sunset from the front porch. The sun broke through the clouds at the last minute making for a beautiful scene with the vibrant red, yellow, and orange leaves in the foreground. Speaking of sunsets, I grew up hearing my mom's memories of the magnificent sunsets in
San Luis Obispo, California
where she grew up. Maybe one day we will get to enjoy one of those sunsets!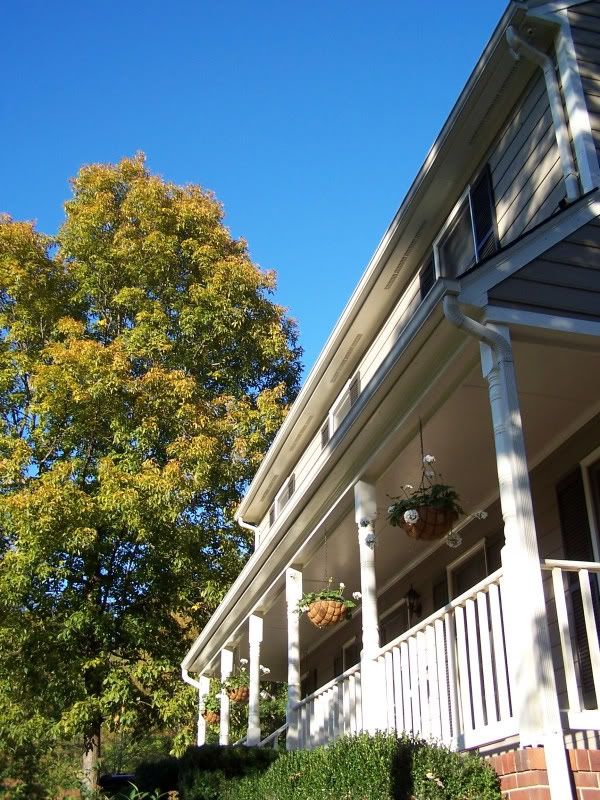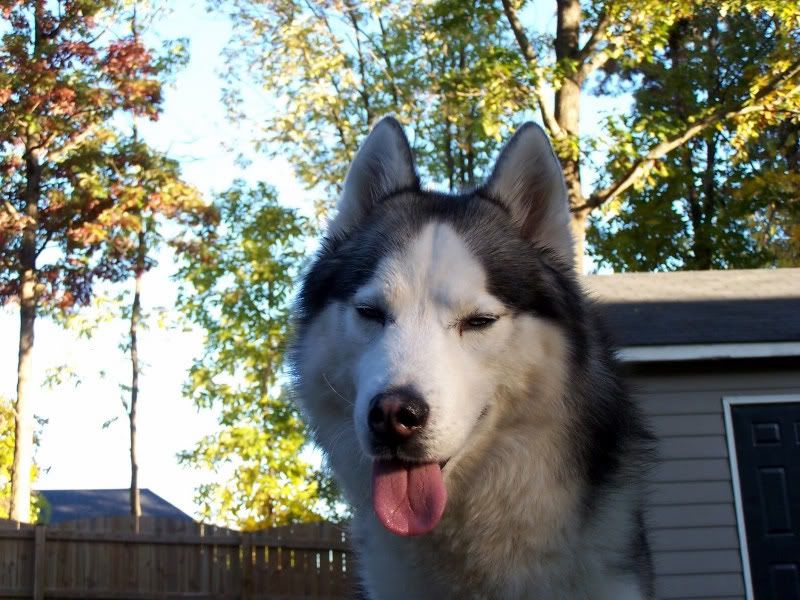 The boys faces sum up our weekend so far... relaxing, lazy, and uneventful - just the way I like it! As I type, the boys are sleeping side-by-side behind me, Mason resting his head on Skye... just precious. Stay tunded for photos of Matt's trip to Texas!