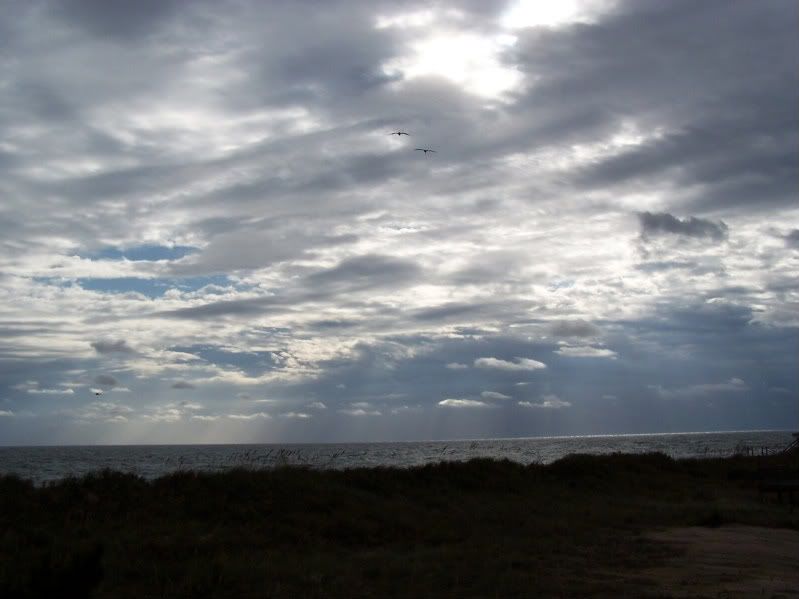 We woke up to clouds and rain on Sunday morning, so instead of our plans to spend more time on the beach before check out, we decided to head on home.
We stopped in Grandy, NC to pick up some pumpkins.
While we were there, we picked up some awesome Carolina peaches...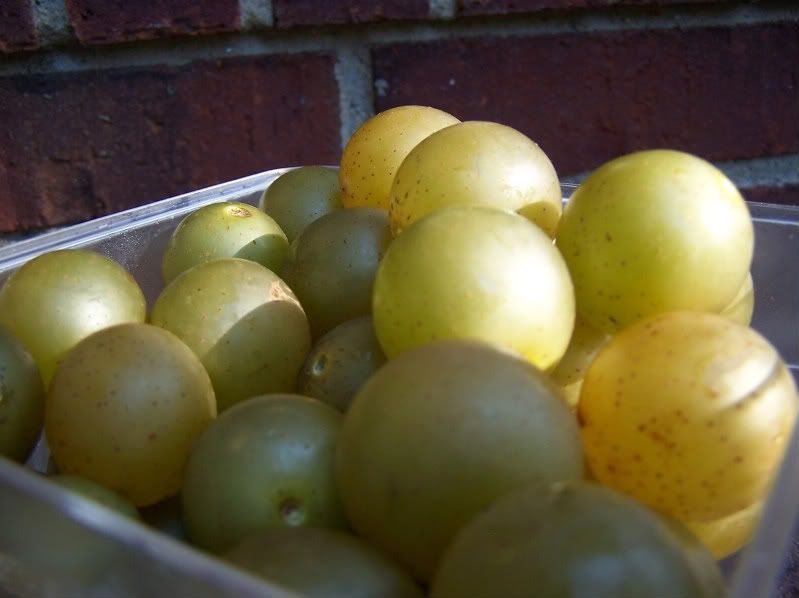 muskadine grapes...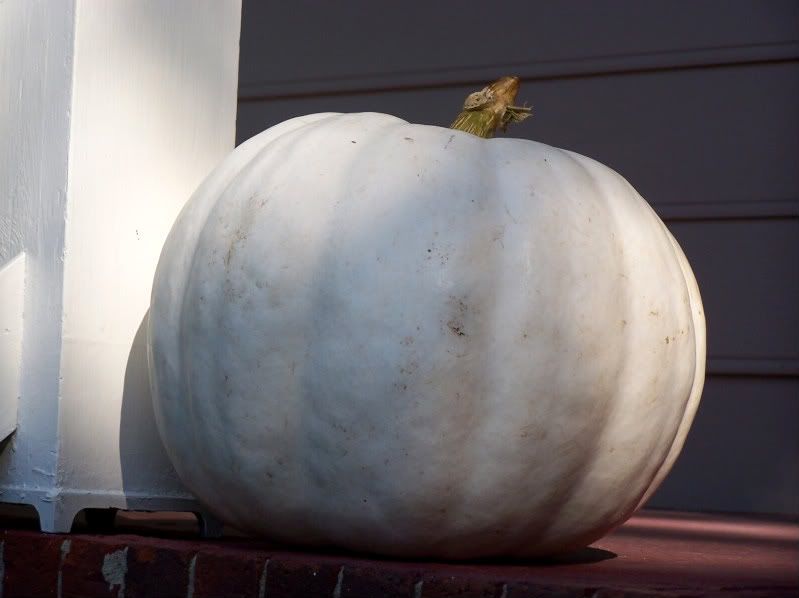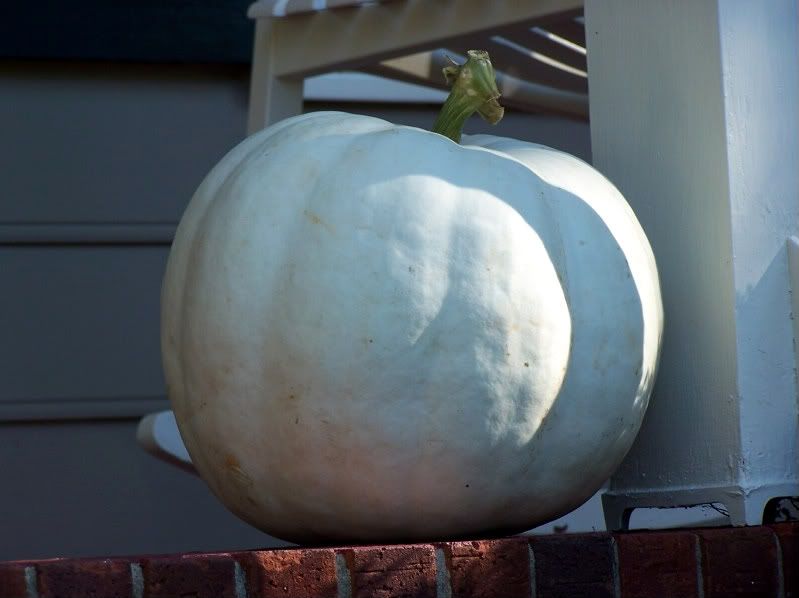 ... and we found these amazing white pumpkins! I am so excited and I am still looking for ideas on what to do with them other than flanking our front porch steps.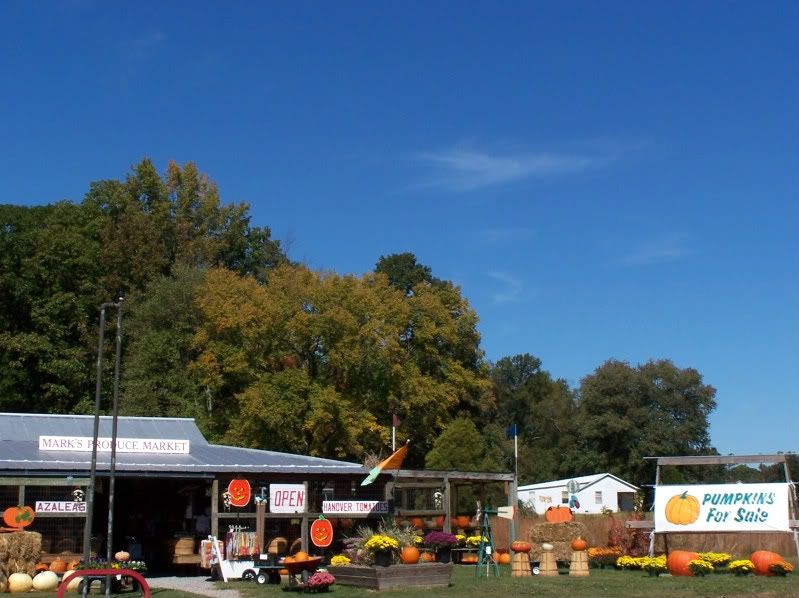 Of course I took a photo of this cute little roadside stand when we made a quick stop. Ahh, Fall!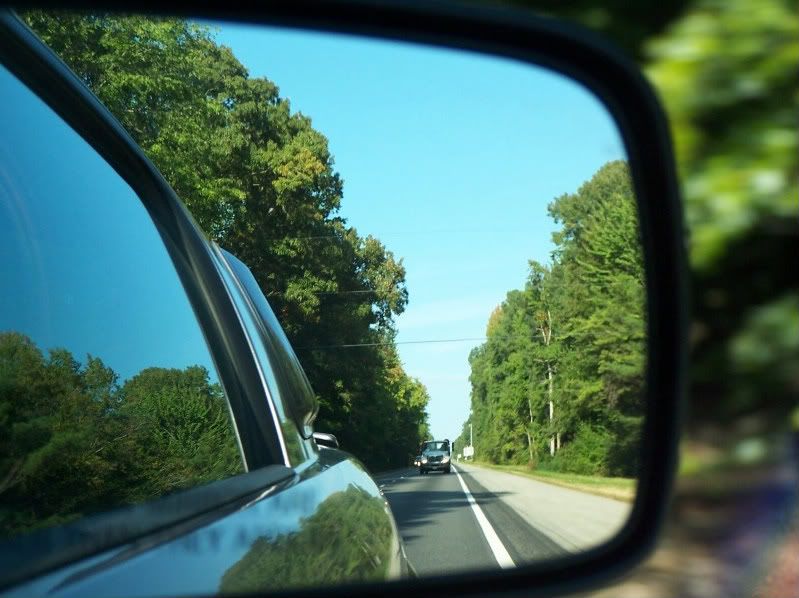 Once we left the beach, we hit wonderful, sunshine and blue skies for the rest of our trip!
We arrived home to greet our boys. They were causing a ruckus while I was taking this photo! Don't worry, we didn't leave them alone while we were gone! My generous in-laws took turns staying the night with them. They were so worn out after their excitement of guests that they left us alone to unpack and settle back in to home!
Of course I couldn't resist a photo session with them. I missed my boys so much!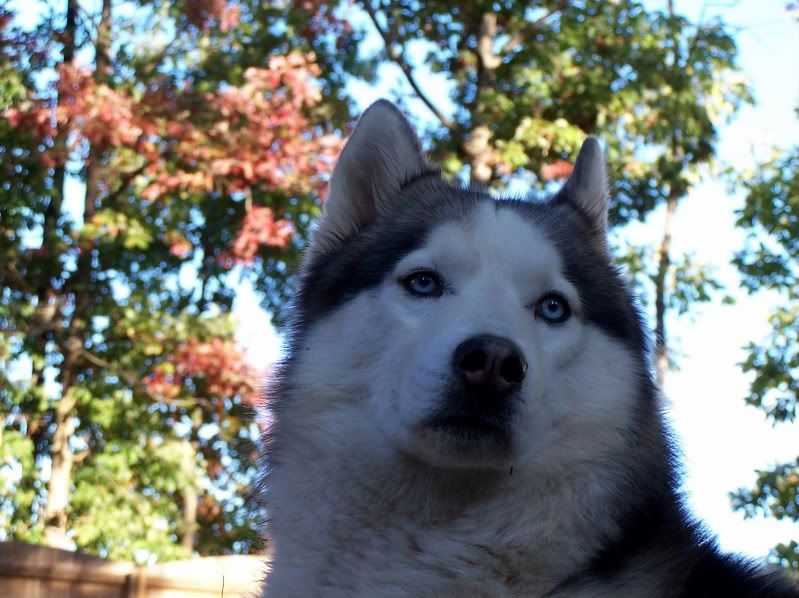 +