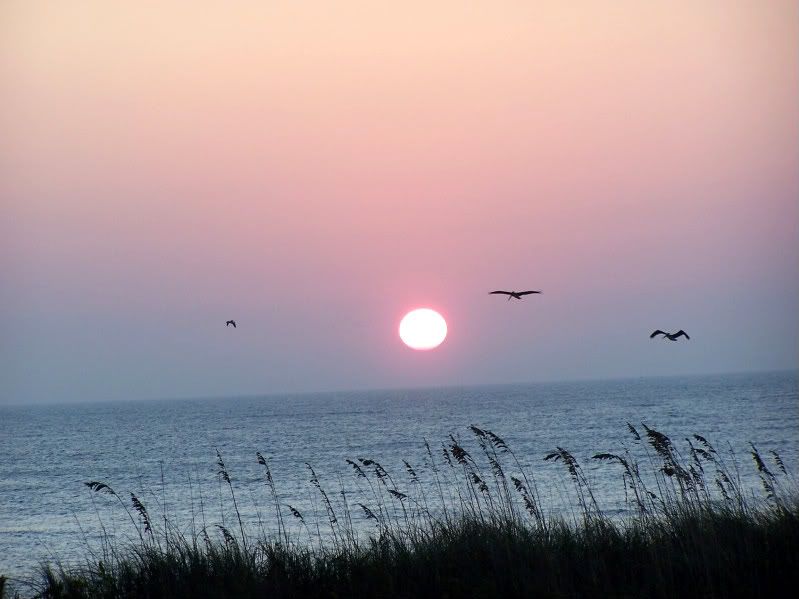 The next morning we watched the sun rise from our balcony before heading to breakfast.
The sunrise was breathtaking. I took a ton of photos and have an actual sequence showing the rising of the sun. It was amazing how fast it came up once it started.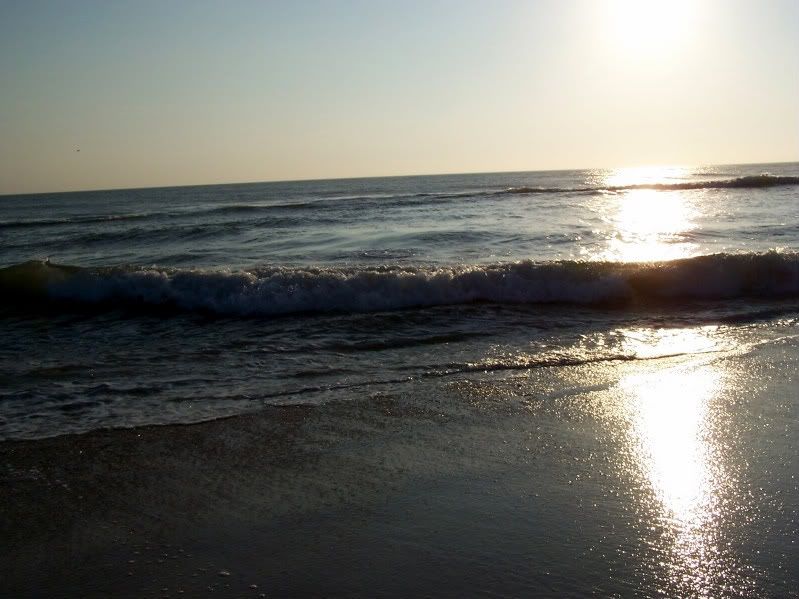 After breakfast we took another walk on the beach!
We saw bigger waves on Saturday and I can still hear them crashing... ahhh, so peaceful!
It was a georgeous day!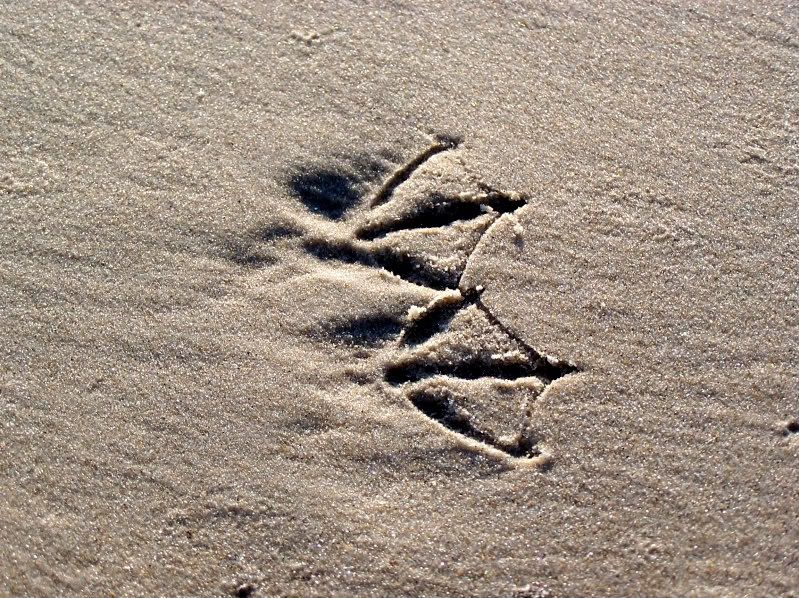 Little birdie foot prints.
pretty birdies!
It was so nice to have my feet in the ocean for the first time in 3 years. I never missed a summer of my childhood without a week at the beach, so it was very hard not to go for so long.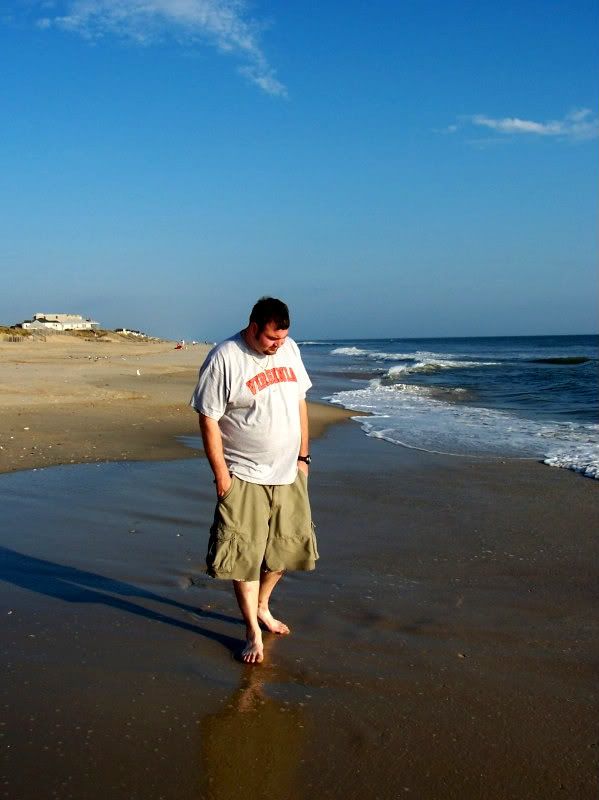 I joked that Matt had to wear his Virginia shirt so he would remember where he was from. He heard plenty from me over the weekend that we were back in my home state! Not that we were anywhere near my parents who live just outside of the blueridge mountains, but I am still a North Carolina girl.
Rainbow Row... beach style!
Aww, Matt loves Allie (his nickname for me)!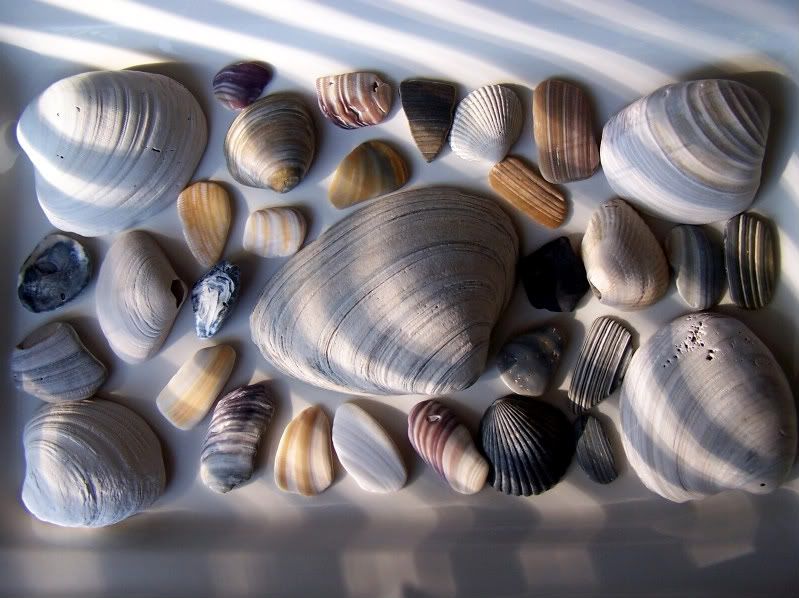 We found tons of beautiful seashells! This photo was taken once we got home and took stock of what we collected.
Matt made me this great necklace out of fishing wire. So crafty!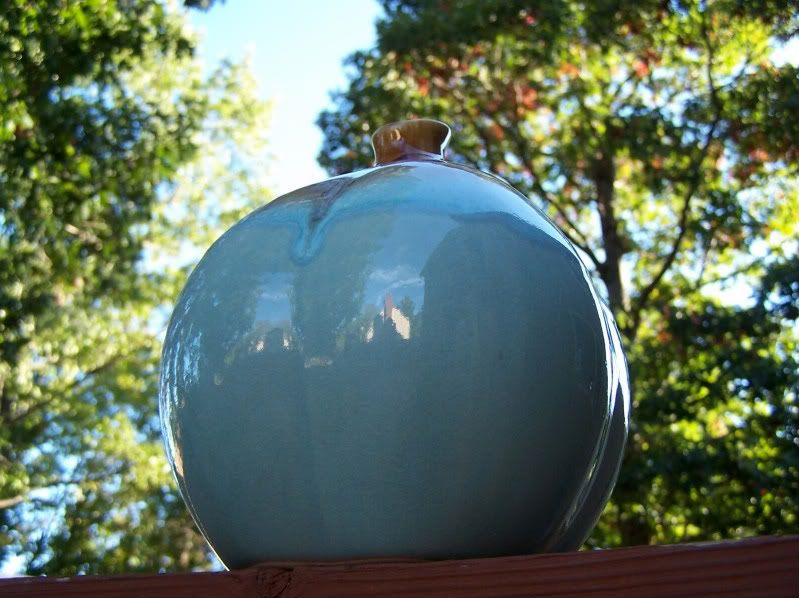 When we went out for lunch, we did a little shopping and sight seeing and Matt bought me this beautiful vase to coordinate with the pieces in our living room. My parents are pottery collectors and I havecome to love unique pieces, especially this one that will remind me of this trip!
Saturday night we went to the wedding of our friends Ryan + Tamara, which was the whole reason for our trip to the Outer Banks in the first place. They had a beautiful wedding on the lawn of a beautiful house on the sound. The weather didn't quite cooperate because it began to rain just at the time the reception was supposed to start so we had to move under the tent. The bride and groom got the wonderful blessing of a sunset over the sound just in time for their photo session and the photographer was even able to capture a rainbow before the sun went down completely, how is that for luck! There was a wonderful seafood buffet, drinks, and dancing. It was a great time had by all!