This year, I made Pretzel Turtles. My recipe was loosely based on a recipe I saw in Rachel Ray's magazine a few years ago. It is super easy, but very time consuming! I cranked them out like I was in Santa's workshop. I made over 300, but to make a batch of 50, you will need...
1 bag of Snyder's Sourdough Pretzel Nuggets
1 bag of Kraft Caramel squares (50-51 per pkg)
1 12 oz bag of semi-sweet chocolate chips
1 cup of peanuts, chopped
First, melt the caramel squares for approximately 20 seconds in the microwave. For best results, do 10 in each batch.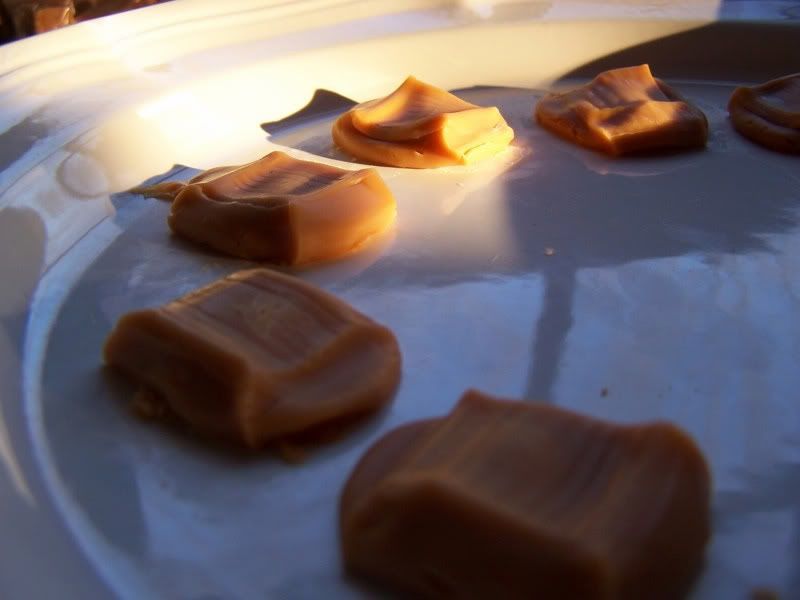 Then push down on the caramel squares.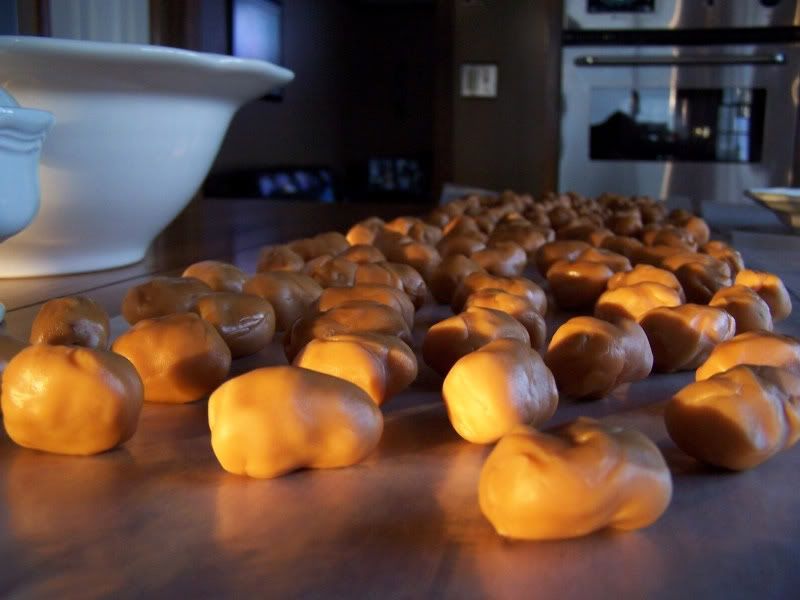 Then wrap each caramel suqare around a single pretzel nugget. Place them on wax paper to harden.
Melt the chocolate chips in a double boiler or in a glass bowl over a pot of boiling water. Dip the caramel pretzels in the chocolate to fully coat. Place the nuggets back on the wax paper and sprinkle with the chopped peanuts. I suggest sprinkling the peanuts once you have 10 placed so that the chocolate is still wet when you sprinkle the peanuts.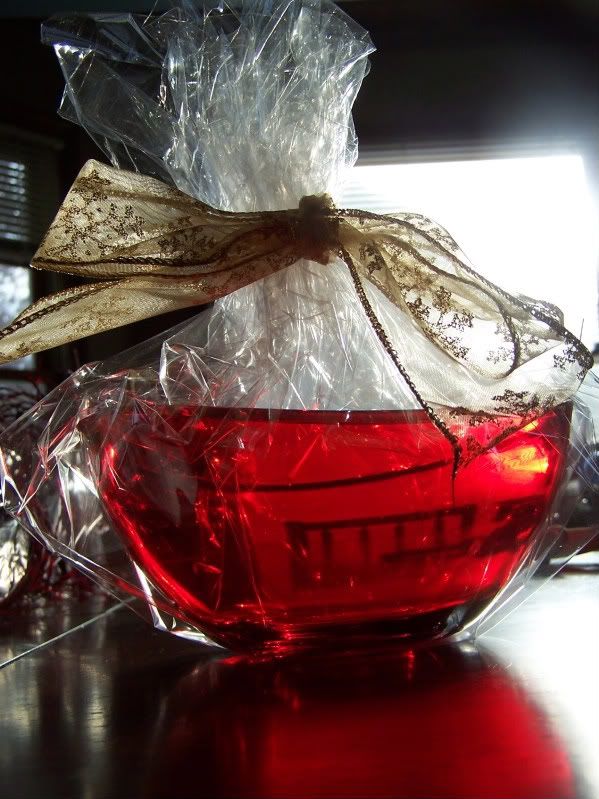 For gift giving, I placed them in these red bowls, wrapped them with cellophane, tied a gold bow around them and added a gift tag. Sorry, no photos of the finished product - I was in a hurry to get them out the door to hand them out!