On day 3 we woke up to a rainy morning. We went for another great breakfast and perused through the shops until the weather cleared up enough to go to the beach. I have to say, even when it is rainy and cloudy, it is still beautiful in Jamaica. The warm temperatures alone beat the cold and snow that had taken over back home.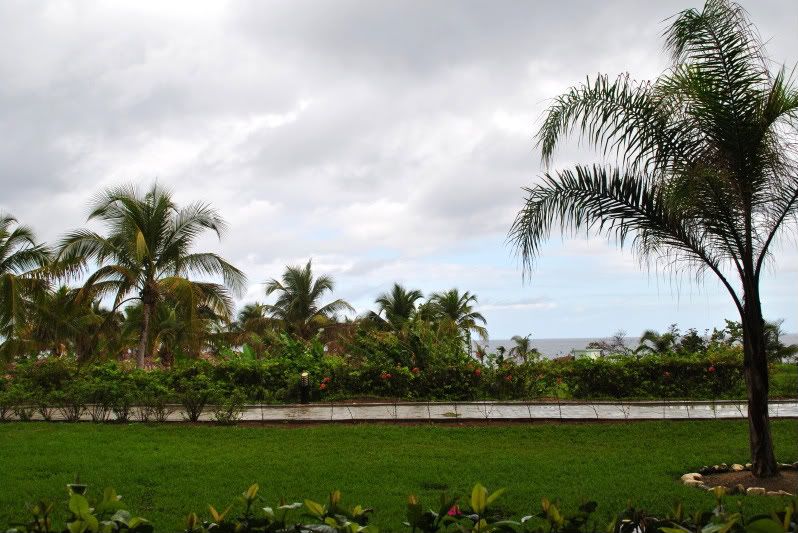 The sun made a slight appearance, and we went to the beach. The beach below was very rocky, the sand was super soft, and the current was really strong - a bad combination for trying to get in the water. But it was beautiful!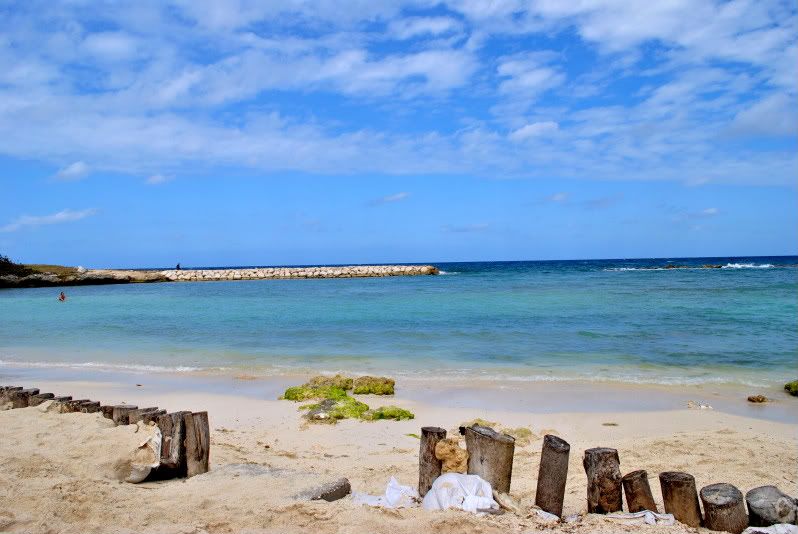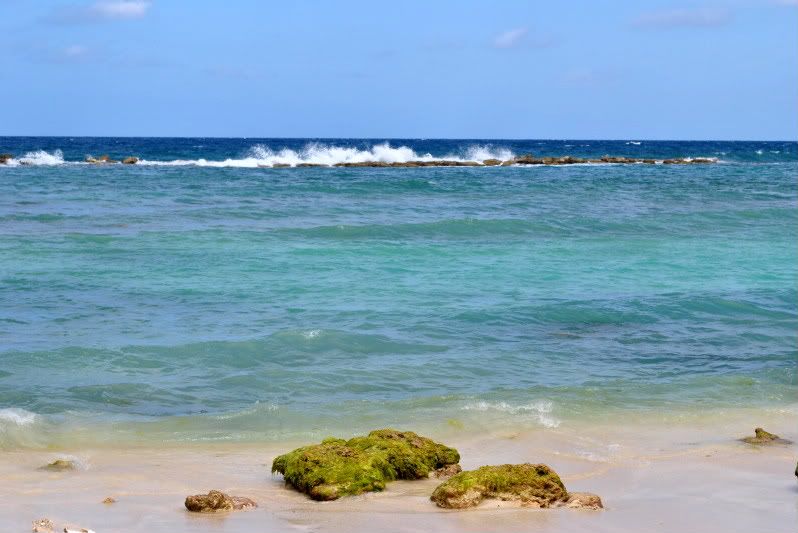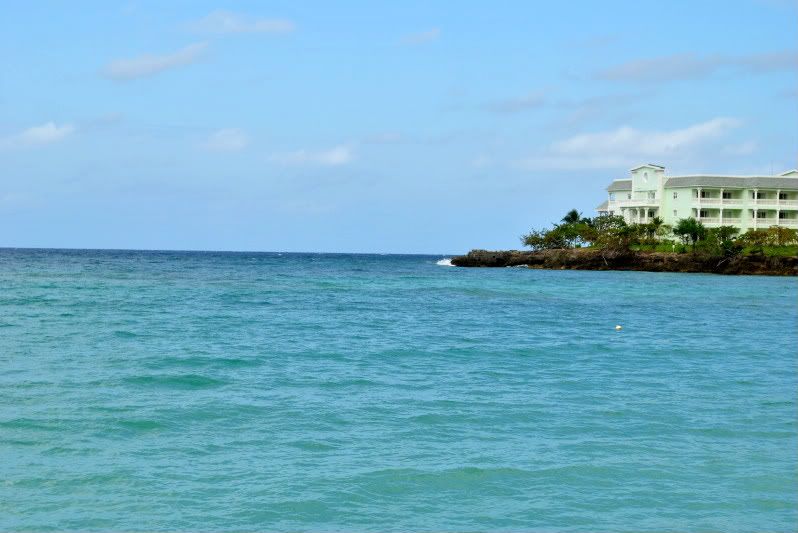 We headed back to the far beach where we just laid out and relaxed. Matt and I took the paddle boat out and had a little fun just being out on the water!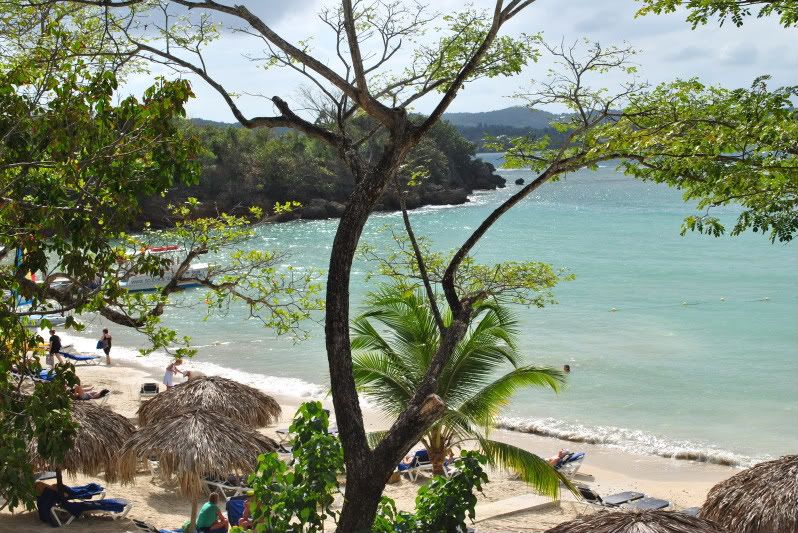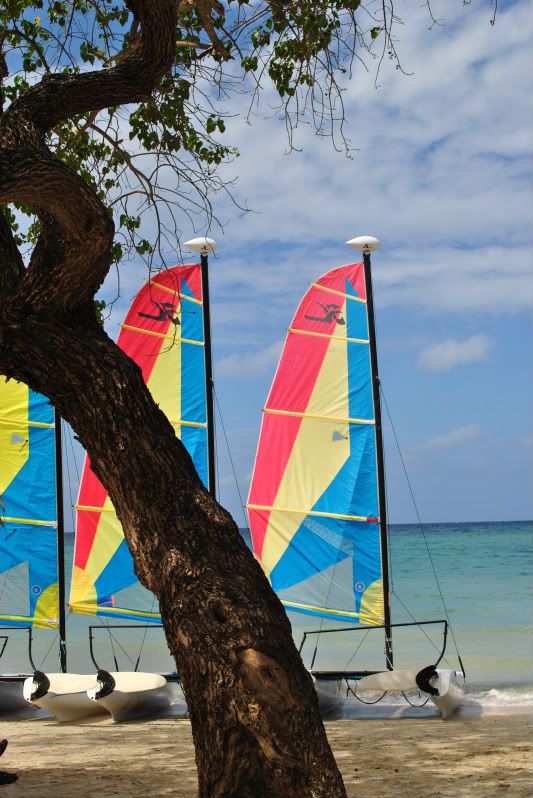 It started to cloud up again, so we decided to walk around and explore the resort some more. We found a few photo-ops along the way!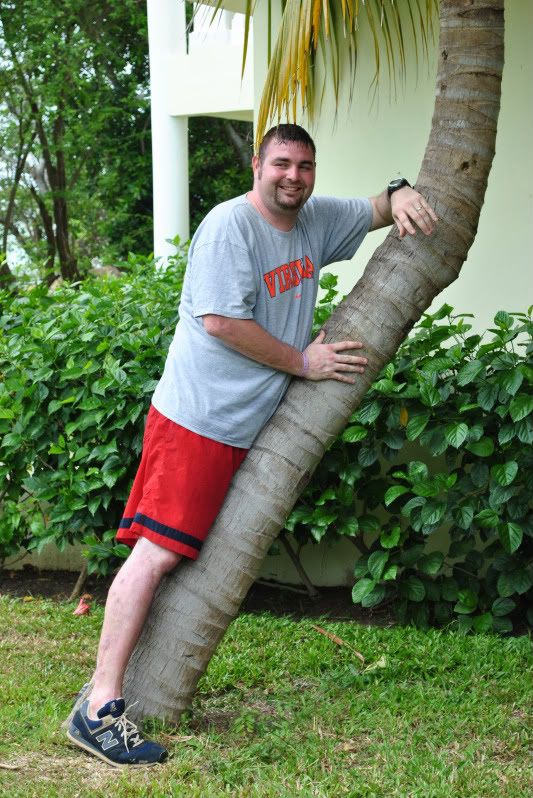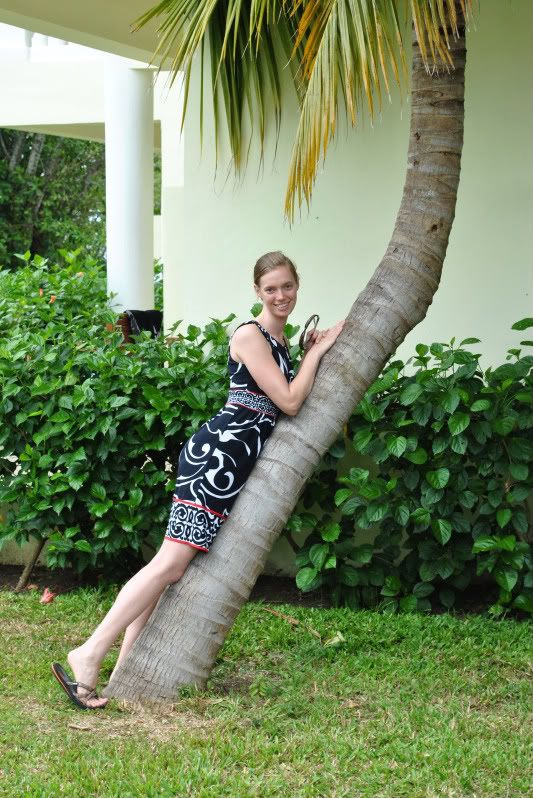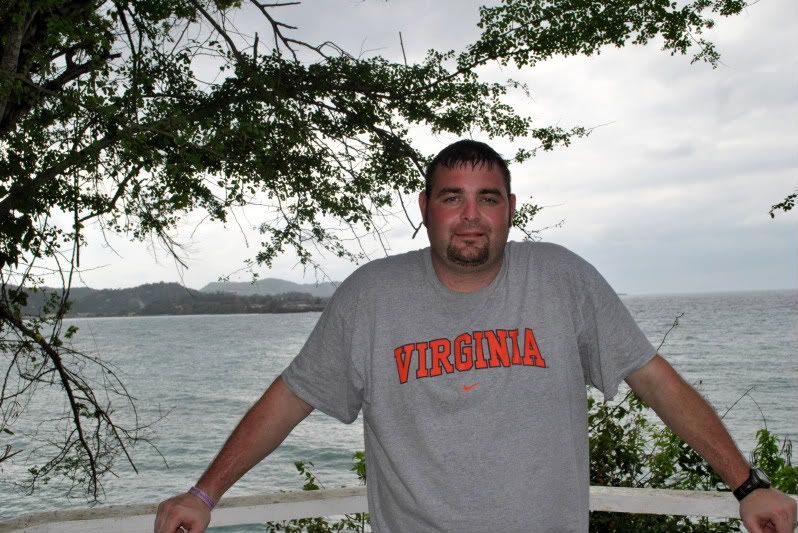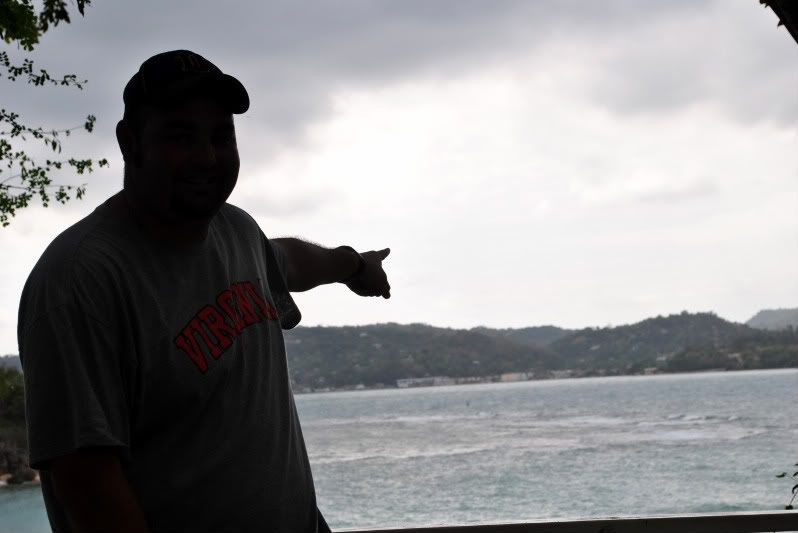 Matt is pointing to the darker clouds rolling in!