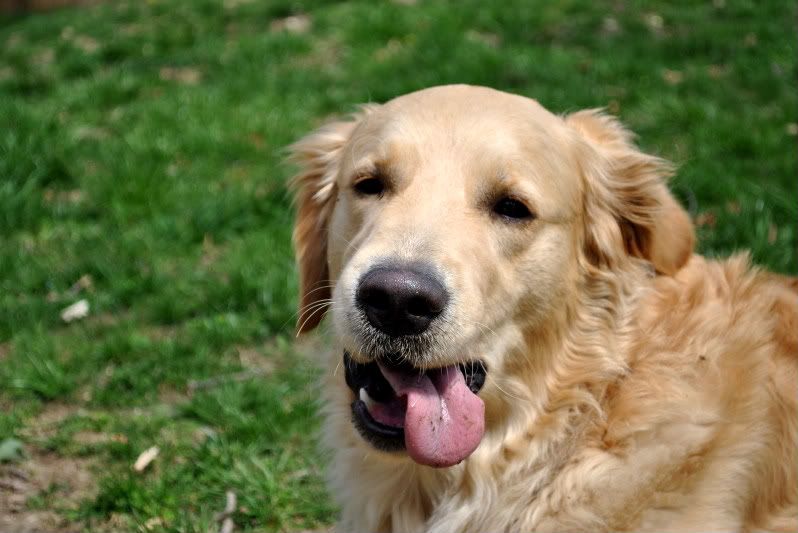 Newsflash - I got a new do! The shortest part of my former hairstyle (the front) is now the the longest part of my new hairstyle. So far I really like it, and most importantly, it is super easy to just blow dry and go!
I was so excited to see my lone tulip blooming today of all days. It is the only one that has survived the wrath of Mason. I just love it!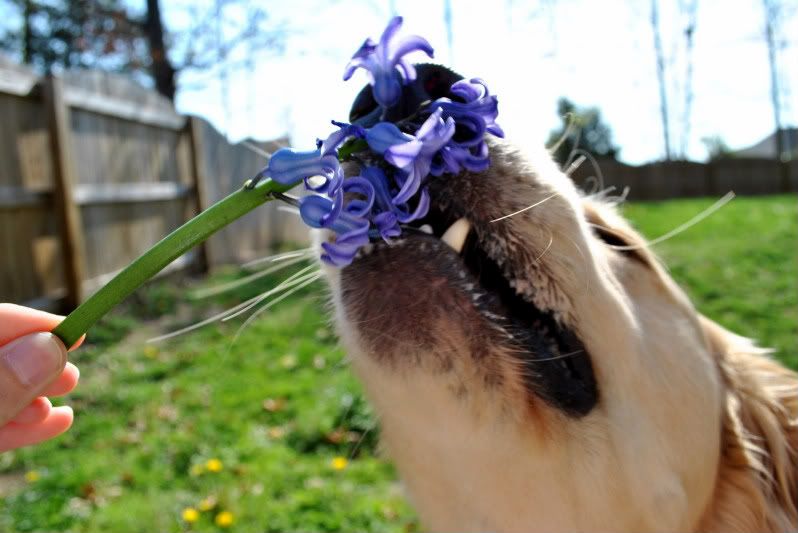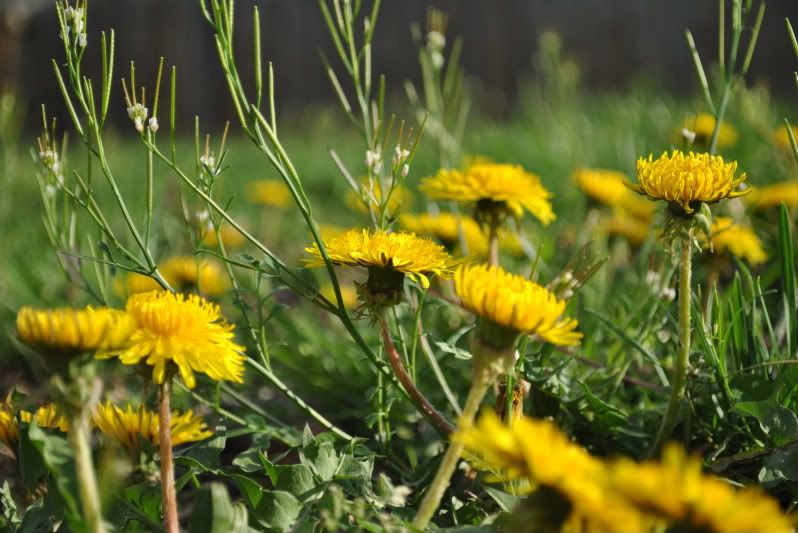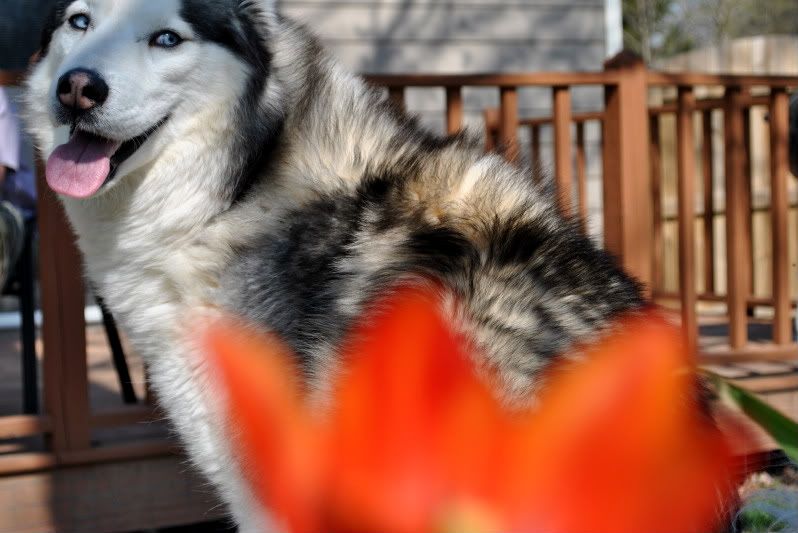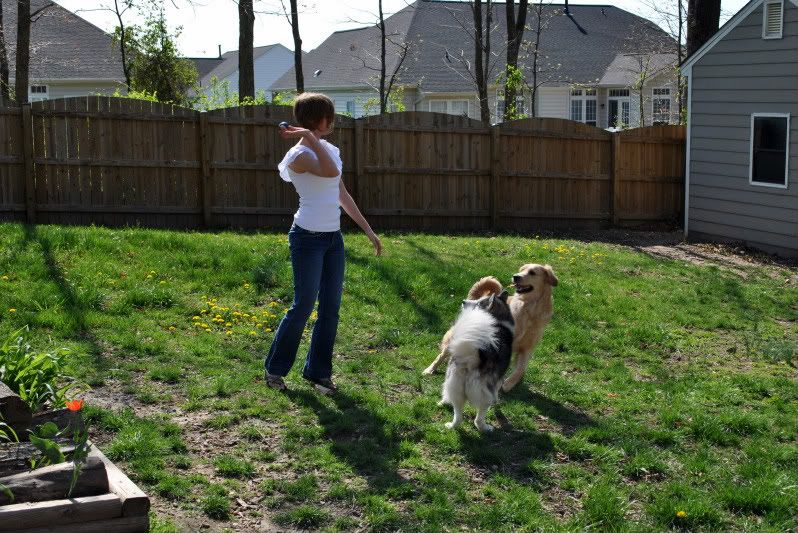 Matt has his proof that I throw like a girl - how else would one expect me to throw!?!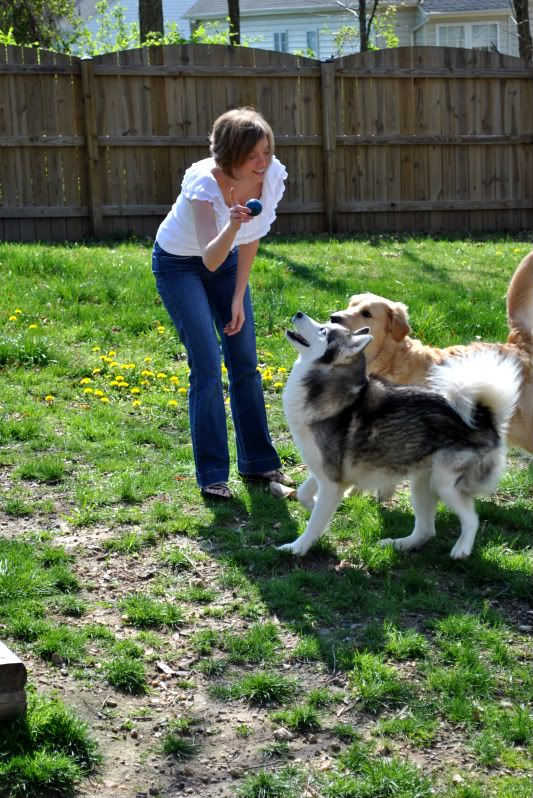 See, I told you I was excited about this little red flower. I hope everyone had a wonderful Easter weekend!