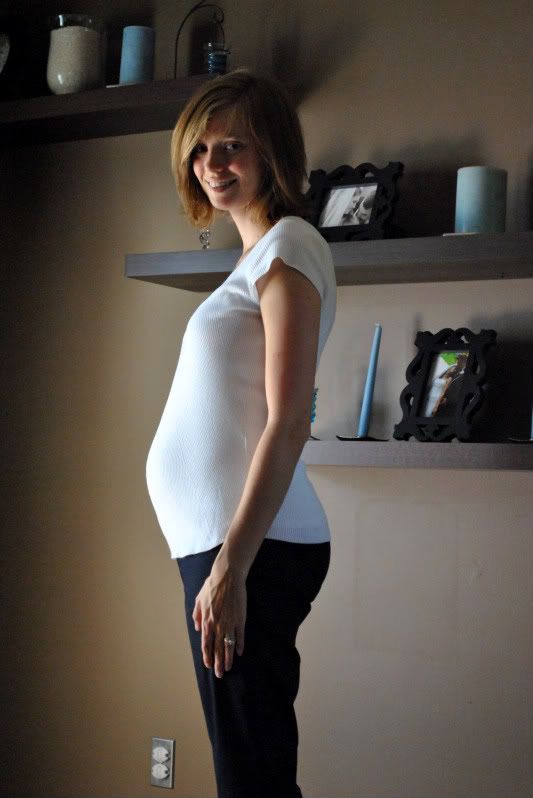 I have gained 14 lbs so far
This belly is really something. I had a big growth spurt which put some strain on my lumbar area. I am strictly in maternity pants now, and I can still get by with a few of my skirts. I can now see more of my belly button than ever before - it is not popping out, but it is right at the surface.
Baby boy's heartbeat is currently 160 bpm.
Notice the slightest bit of baby proofing in the photo above [plug protectors]? We have also checked and re-checked the LATCH systems in both of our vehicles. Mine came with a kit of pieces from Volkswagen that I had to install under my rear seats. I never knew what the little hooks behind the headrests were for, but now I know.
I am currently stressing over where the baby items are going to go in the kitchen. I have all of my cabinets organized, and it is a little unnerving to think about what will lose it's spot to be replaced by the baby-ness. I currently walk around the kitchen a few times a week, open all the cabinets, get frustrated, and just leave the room. Who knew this would be so difficult!?!
The name quest is still going strong!