a photo of something you ate today
Ok, so these are photos of things I ate yesterday during our foray to the Virginia State Fair. I didn't eat all the things on my list because I got too full, but everything I had was yummy.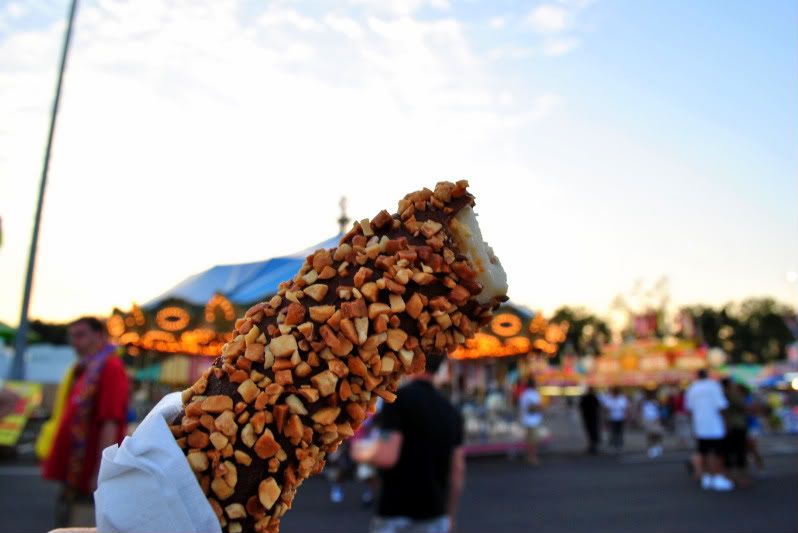 chocolate covered banana with nuts
smoked turkey leg
My drink of choice was fresh brewed sweet tea. I also had German candied nuts and chocolate covered strawberries. Matt and his mom shared a funnel cake and Matt tried a piece of pizza. Next year I will try the deep fried oreos and fried dough first!
So tell me, what is your favorite fair food?