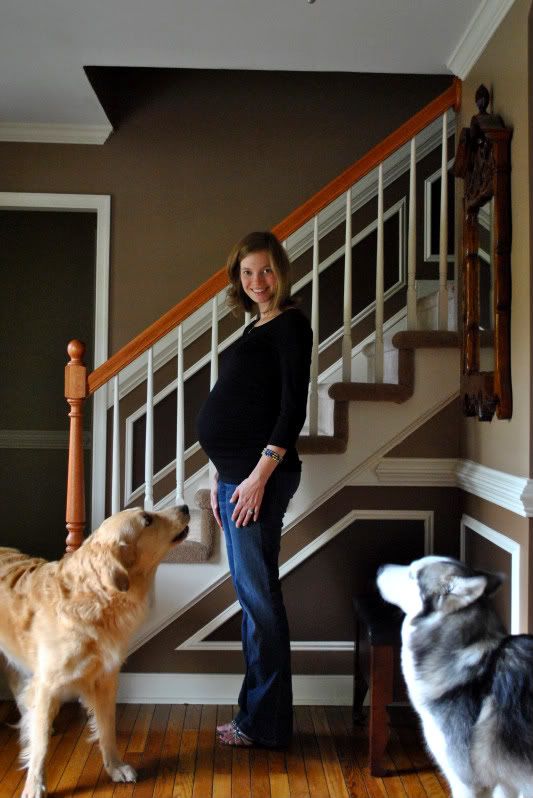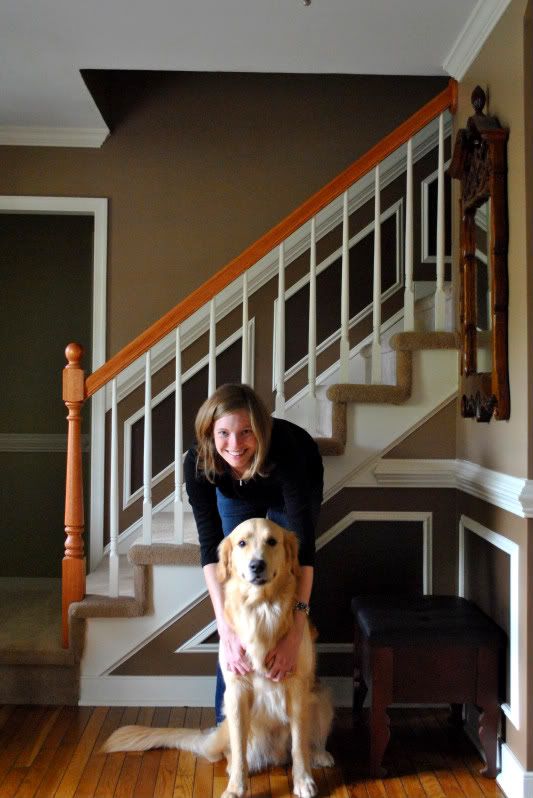 week 30, day 1
If you can't tell from these photos, Mason is the most loyal dog ever known to man - and he is the biggest ham for the camera. Skye was too excited about what was going on with the kids out playing in the cul de sac.
Today we went for our tour of the Labor & Delivery department at our local hospital. This is a brand new hospital that has only been in operation since June of this year, and is only about 3 miles from our house. The facility and equipment are state of the art. The security protocol is very tight, but really gives peace of mind. Wouldn't want baby boy being carried off by some stranger now would we?!? My favorite part is that the babies are admitted in room with the mothers - they feed, sleep, and bathe there and can remain there for the duration of the stay. There is a nursery you can send them to if you really need to get sleep. The whole floor is super quiet by design to facilitate getting rest. There is a limit of three visitors in the room at a time, which is fine with me because we won't have many people at the hospital because my family lives so far away. We will probably welcome most visitors once back at home.
I had considered not signing up for birthing classes because I wasn't able to find any that fit our schedule. We learned today that the new hospital just opened their first classes, which amazingly fit our schedule and don't require a lot of sessions. I singed up for basic birthing and breastfeeding, all set for early November. Now, the only major task is finding a pediatrician that is welcoming new patients, which is almost impossible in our area for any physician - sounds fun doesn't it!?!
We have approximately ten weeks left and the countdown is on!