We made another day trip to Charlottesville to see Matt's beloved Wahoos take on the Miami Hurricanes. We had yet another beautiful day, with even more color than our last trip. We haven't hit peak yet in this area because it is still so warm.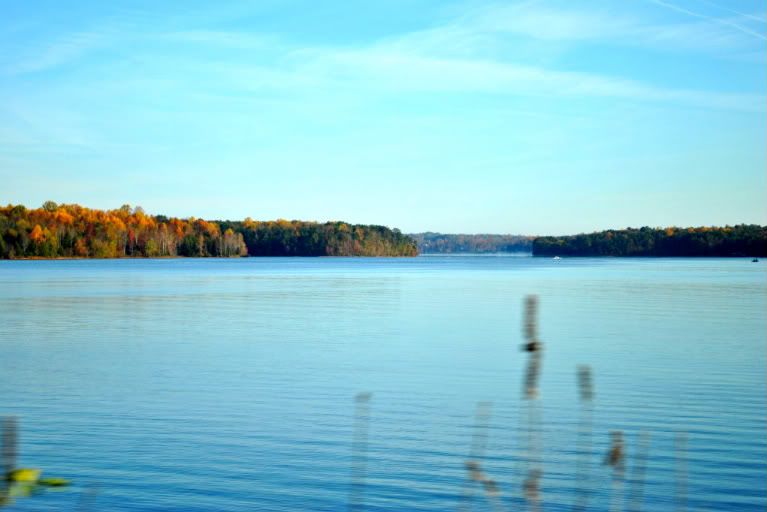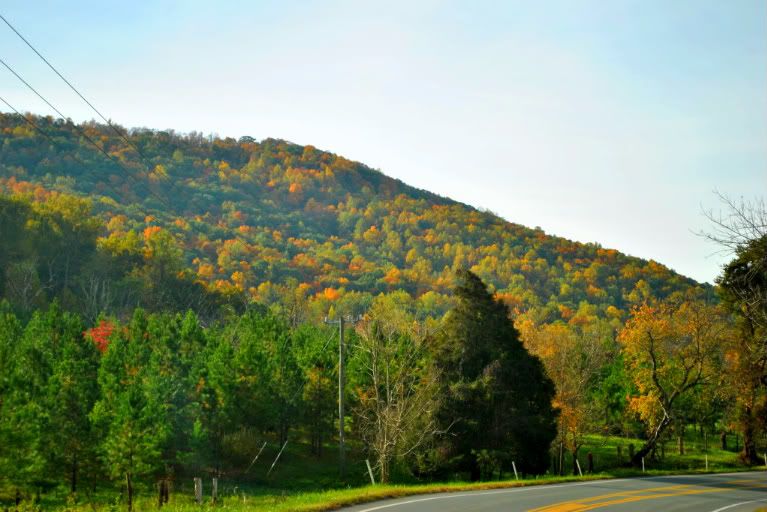 Are you ready for some football?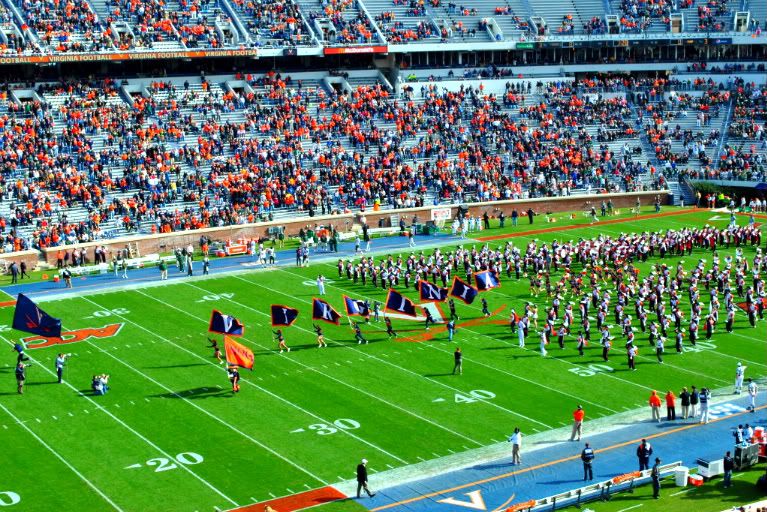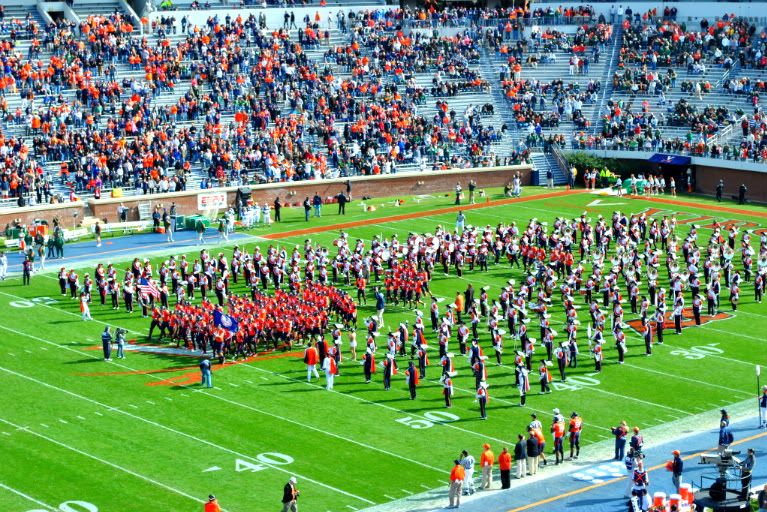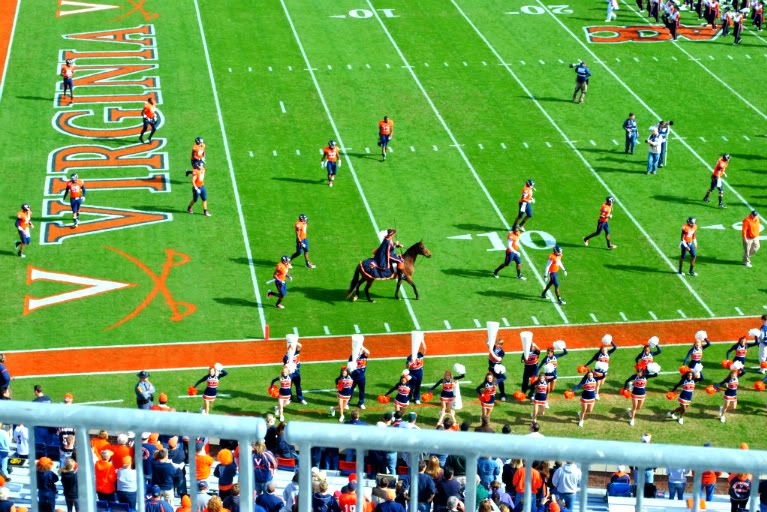 and time for the kickoff...
first UVA touchdown...
It was sad to see Jacory Harris, the quarterback for Miami, go out so early in the game with an injury. He took a really hard hit and didn't make it back to the game. The interceptions kept the game interesting. It was a great victory for the Wahoos and everyone left happy.
After dinner at Tip Top, we headed back home...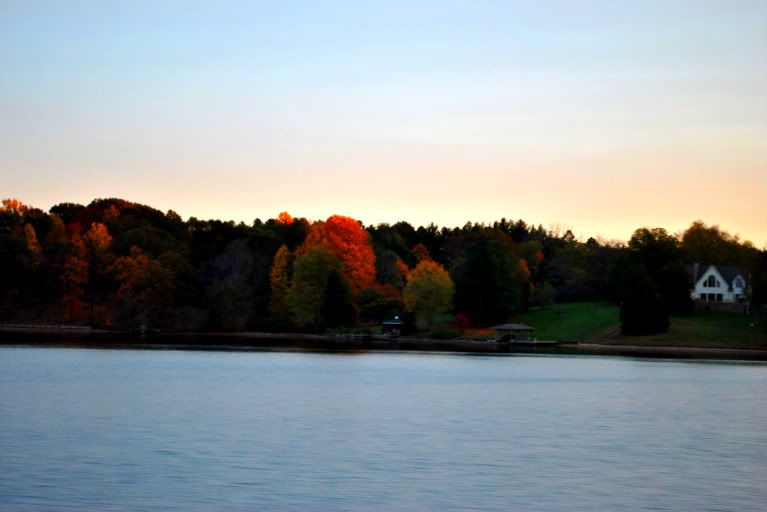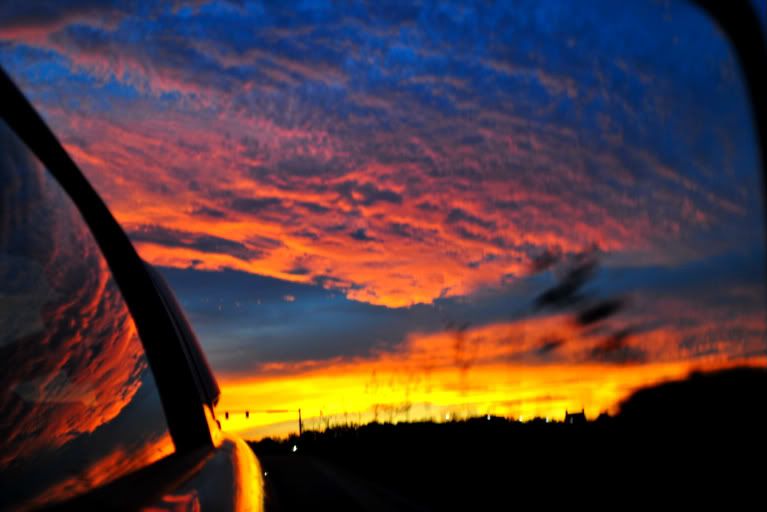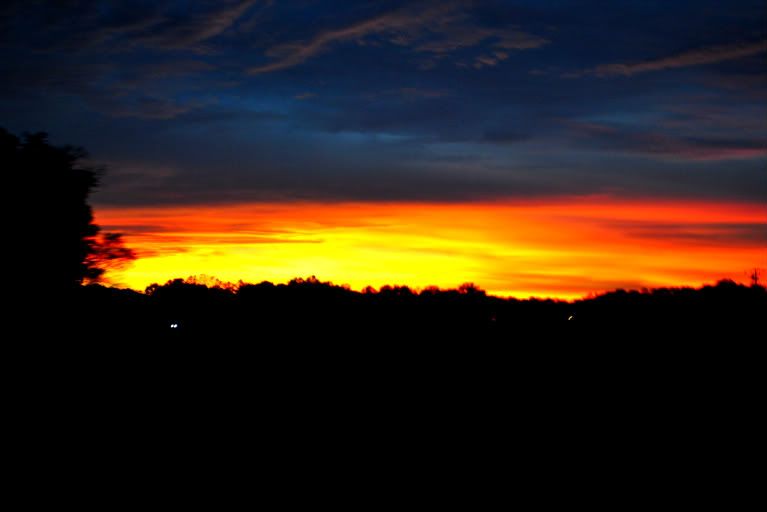 ... and we enjoyed a wonderful sunset on our trek back.
In other football news, my Tar Heels celebrated a victory over William & Mary... yay!