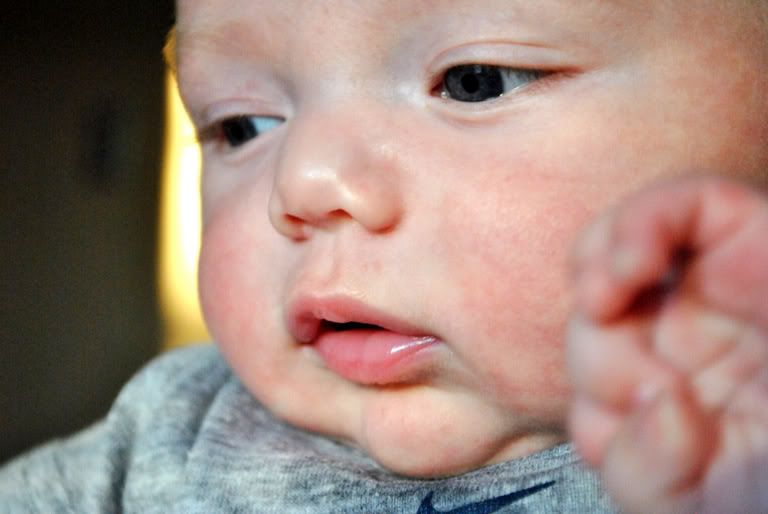 Will let me know he was finally ready for his close-up!
Would you know looking at this photo that Will has a scratch just below his left eye (from his pesky fingernails that need to be trimmed every.other.day)? I removed it using the "retouch tool" in
Picasa 3. It is a simple tool to use once you figure it out. You just take the brush and click on the area you want to retouch. Once the area is selected you move the brush to any side in an area that has the same coloring you want for the retouched area and the blemish magically disappears.
participating in: