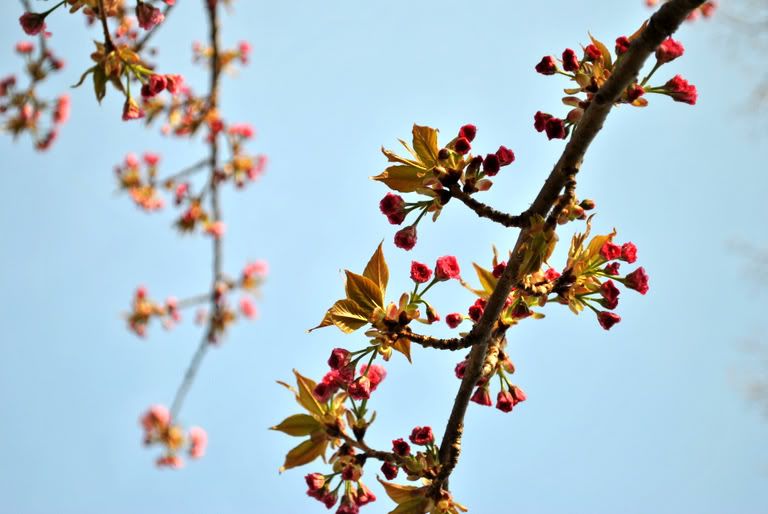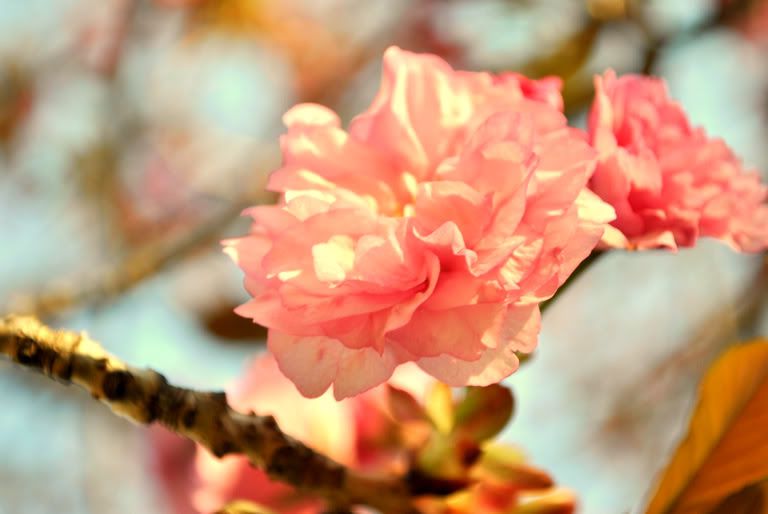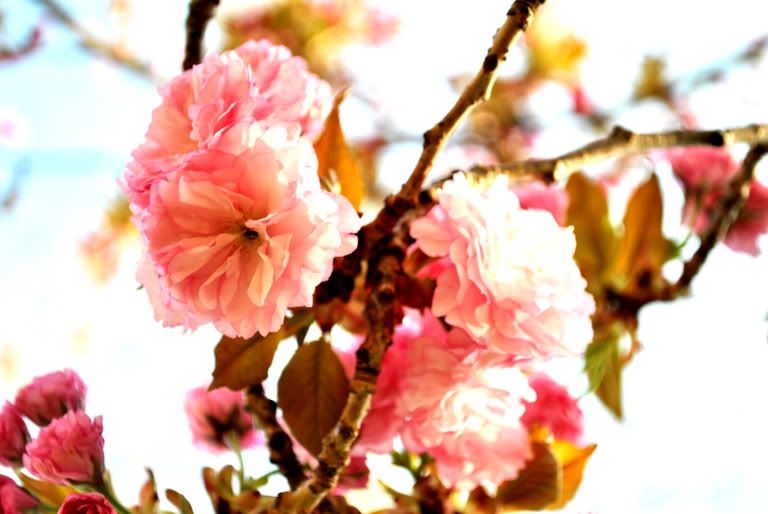 I didn't make it into DC again this year to see the cherry blossoms. Despite missing out on the
beauty that takes over the Tidal Basin, I am very glad that I can look right outside my front door
and see my very own Kwanzan Cherry tree in full bloom. This tree never fails to put a smile on my
face when it is in full bloom!
tip: I have never changed the metering setting on my camera. I honestly didn't know it existed, but
in playing around, I changed the setting to spot metering, and I love the depth of field that opened
up in some of my shots. Am I the only one who didn't know about metering?