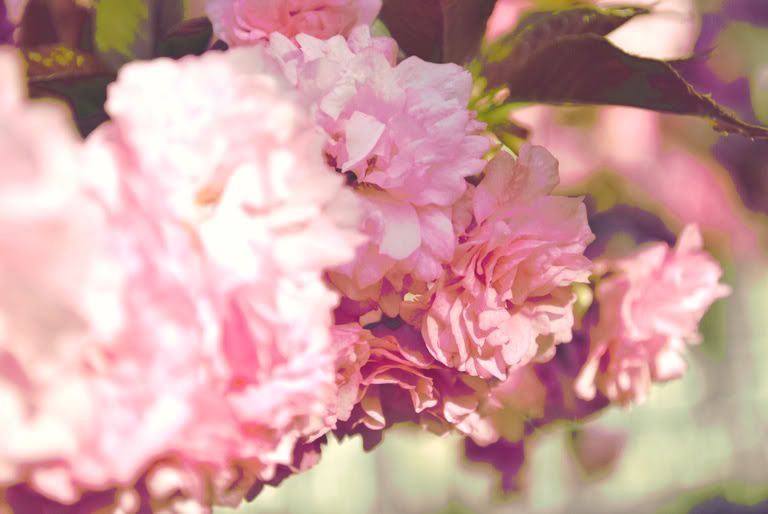 Fitting for the holiday, the above photo was edited with the "Bunny Tone" setting in Picnik. I used
50% fade and mixed it 3-4 times. I then adjusted the contrast and shadows. (I know, it sounds so
technical - ha! I don't currently have access to Photoshop or any other fancy editing software, so
I have to get creative with how to edit my photos and Picnik works just fine for now!)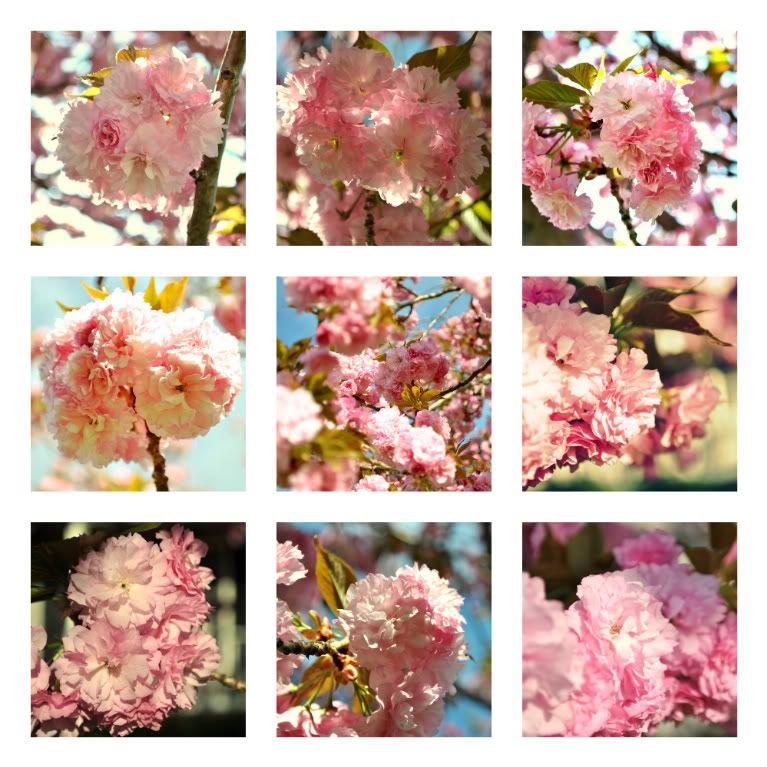 Yep, more cherry tree photos... I just couldn't resist! I only get to enjoy the beauty of this tree two
weeks out of the year.
Speaking of bunny tone, I am still trying to put together an Easter basket for an infant that cannot
have any of the yummy candy yet. Poor baby, I know! I just can't let him experience his first Easter
without a visit from the Easter Bunny. I will keep you posted!
In other news, my beloved Keurig bit the dust. Something is wrong with the sensor and it is no
longer drawing in water and without water, there is no brewing. I have tried all of the fixes that
have been posted online with no luck. I am on the hunt for a new coffee maker, but not a Keurig.
I need one that makes more coffee at a time and one with a timer start. Any suggestions!?!