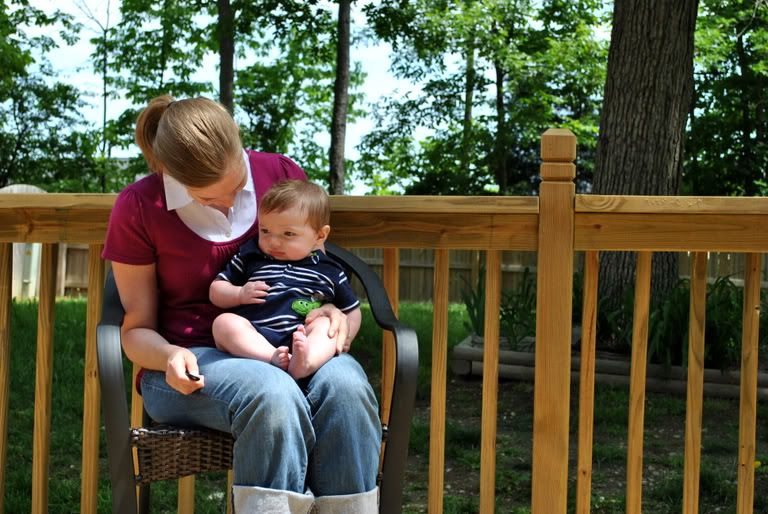 As I go about the normal activities of my daily life, my mind will stop suddenly and it will hit me
that I am a mother. A mother?!? Not that I forget even one second that I have a beautiful baby
boy to care for, but there are still moments that I am still getting used to the idea of it. This
weekend I celebrated my first Mother's Day. My only expectation for Will was for him to be his
cute, smiley self. Other than the small signs of sinus issues and teething, I enjoyed my cute, smiley,
lovey boy. This little boy knows his momma too well - he gifted me with a new travel coffee mug,
Starbucks gift card, Philosophy gift set, some favorite snacks, and a wonderful card. After a great
lunch out, we enjoyed a low key day at home, spending time on the deck and chatting with my
parents on Skype. I just enjoyed spending time with my little man!
I hope all of the mother's out there enjoyed a wonderful Mother's Day. Especially my momma
and my mother-in-law, who are both wonderful examples of what it means to be a mom!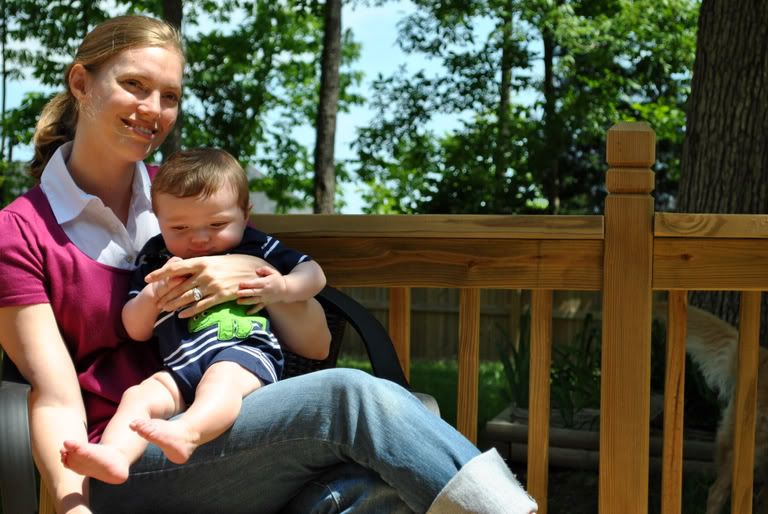 more photos
here
participating in
sweet shot tuesdays