After a long day at work, we hit the road making it to Greensboro, NC to stay the night. We
packed up super early the next morning and after a stop at Bojangles for some biscuits and
Bo Rounds, we were on our way across North Carolina on I-40 towards the mountains. We headed
down Hwy 64 and right into "Small Town Friendly" with the windows down, enjoying the smells
of the country (to include cows and freshly cut grass and hay). We were greeted by my dad,
and later my mom, who couldn't wait to get their arms around Will. He wasn't quite sure what
to think about my dad with his mustache and glasses, but he smiled wide when he saw my
mom with her crazy morning hair. (Well, really, her hair is crazy all the time... just crazier in
the morning!) While we visited (that is what you do in small southern towns), my dad prepared
a Boston butt (actually a shoulder) to go on the smoker. Once it was on, he prepared his
homemade South Carolina style mustard barbecue sauce - my favorite!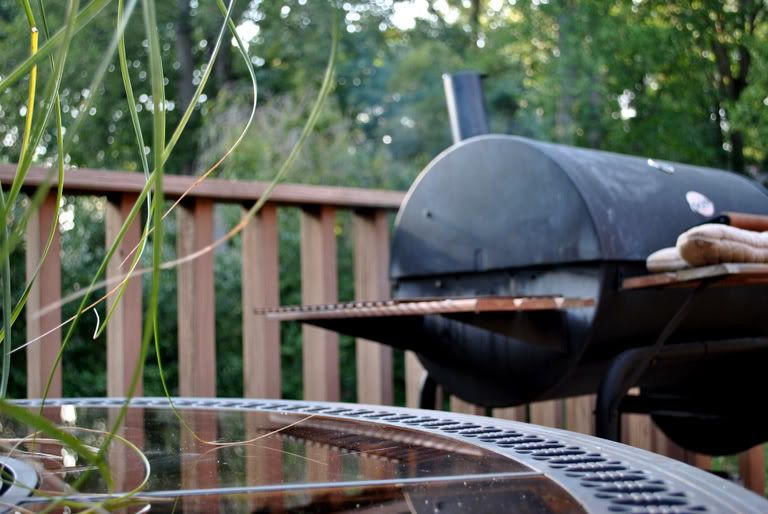 While the smoker worked it's magic, we played out in the yard...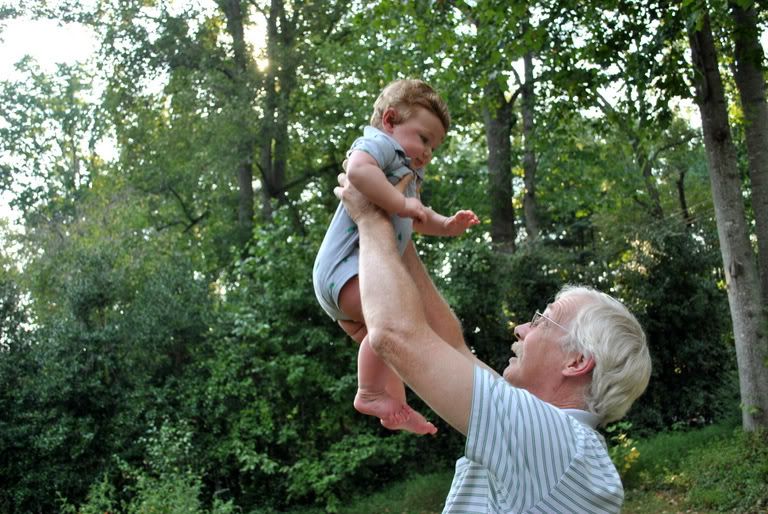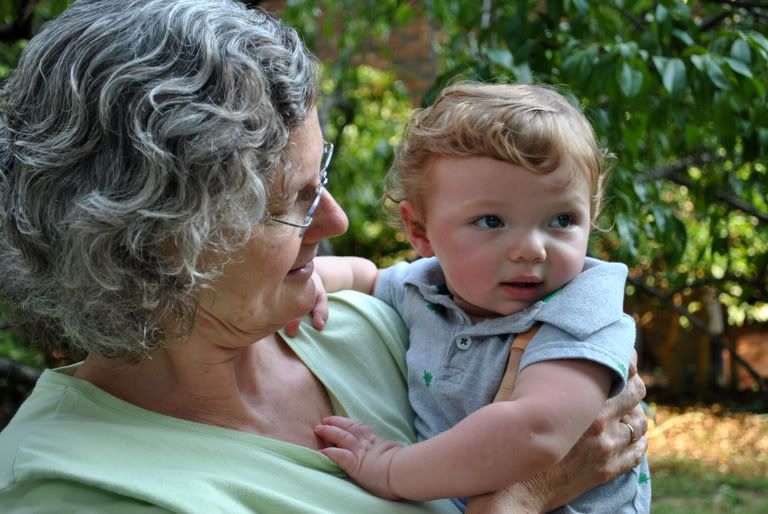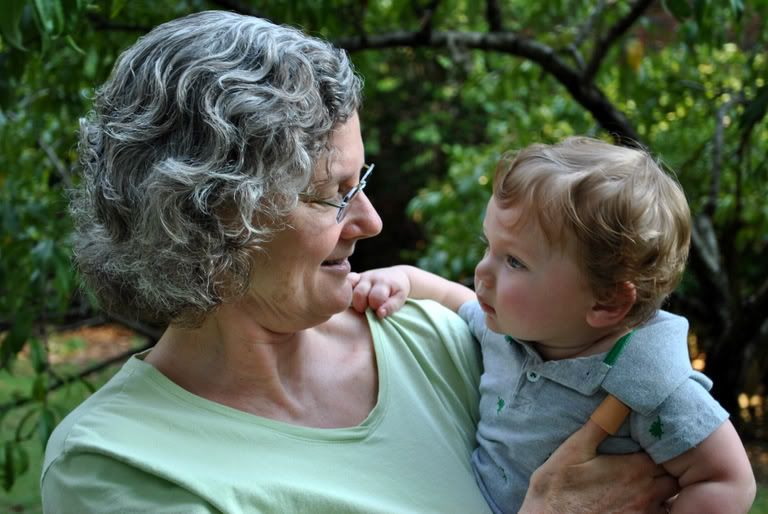 and admired my mom's green thumb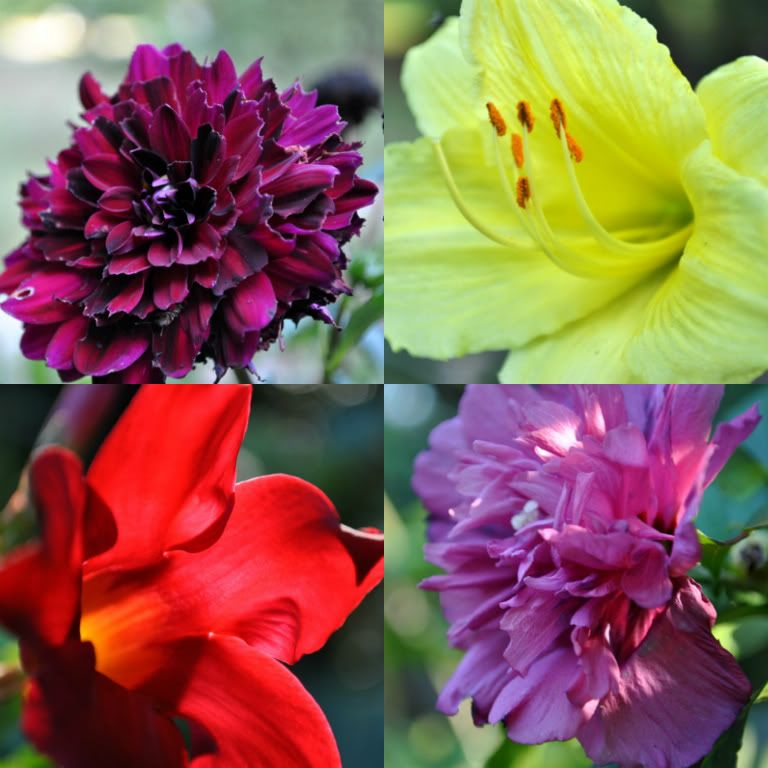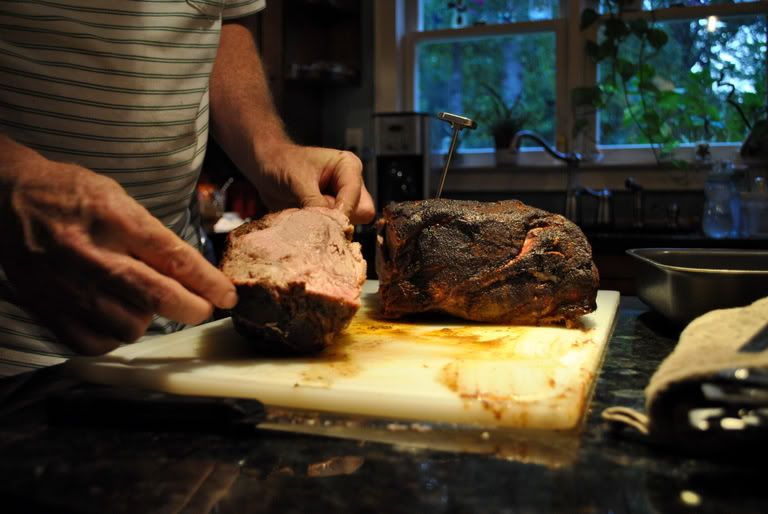 We enjoyed our dinner of barbecue, homemade coleslaw, and creamy red potatoes. My dad
loves to cook, and is very good at it. The barbecue was my special request! Then it was time
for a family walk.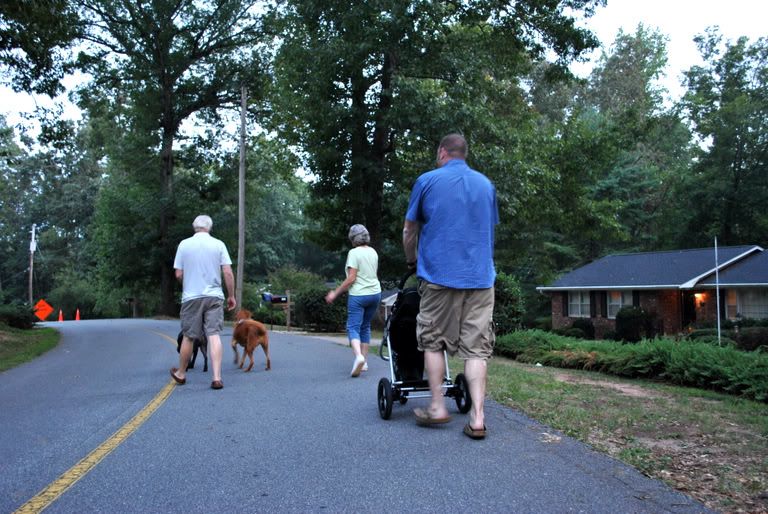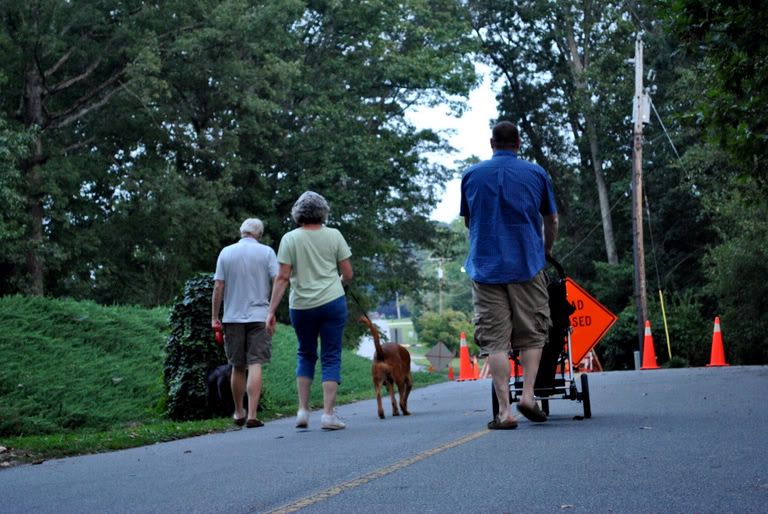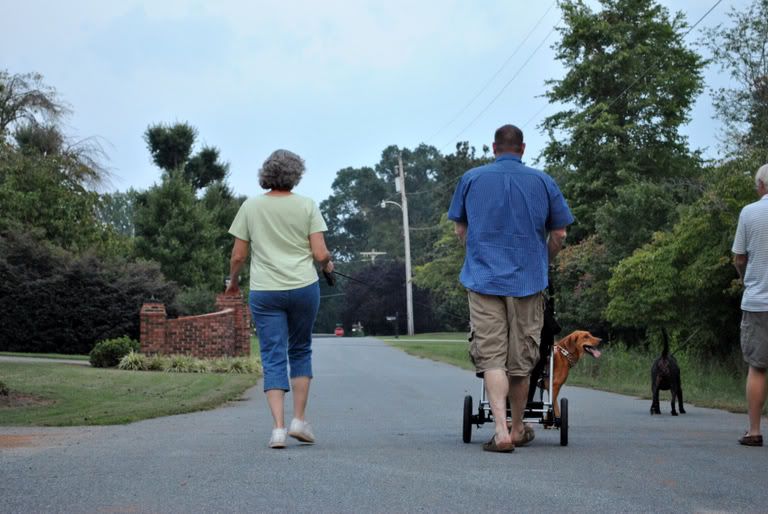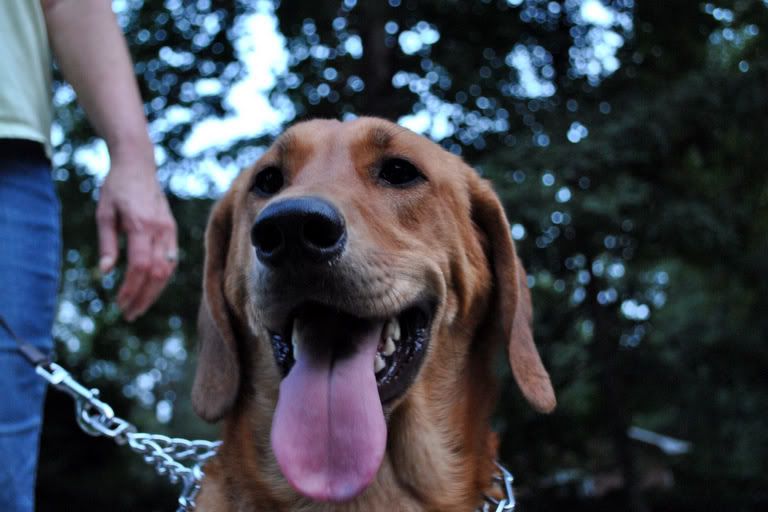 They had just put a manhole on my parents street, and part of the street was closed to thru
traffic. The road closed signs didn't stop us a bit. While Ava (the red bone coon hound) and
Keegan (the black lab/dalmatian) were raring to go, poor Cinnamon (the beagle/spitz) struggled
to keep up. Poor girl is 13 years old, and just doesn't get around well anymore, but it doesn't
stop her from trying. After the walk, we returned home to my dad's wonderful blackberry cobbler.
Unfortunately, I have no photos of that to tempt you! Will enjoyed some quality lap time with his
"Crazy Old Man" while winding down for the night and watching college football highlights.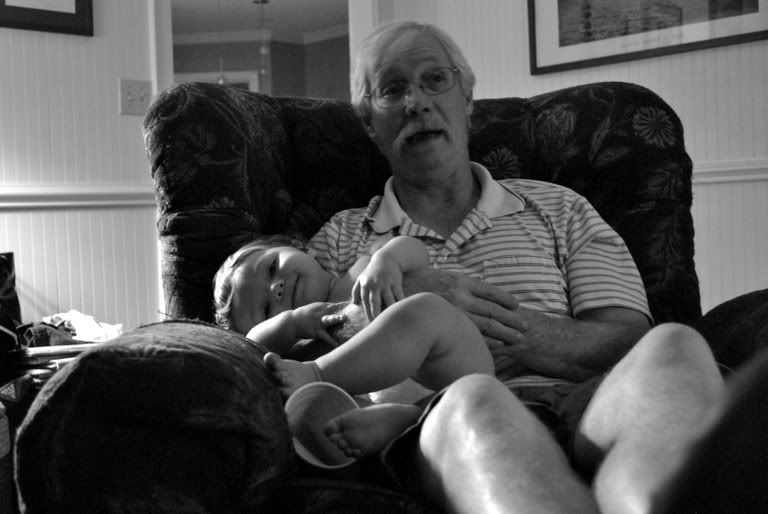 It was a late night, but we tried our best to get some sleep in preparation for the next day's events!