After a wonderful day with my parents, we woke up early the next morning
and headed for the mountains.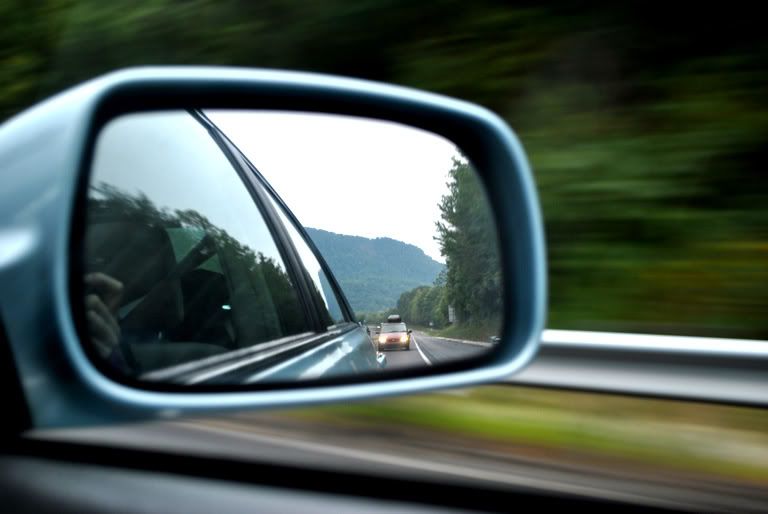 Our destination was the
North Carolina Apple Festival
in my true hometown
of Hendersonville, NC. My grandmother is a board member for the festival,
so we headed right for her office when we got there. It was her first time seeing
Will since he was fifteen days old, and clearly, he has changed a lot. Will was
enthralled with her (and her glasses)!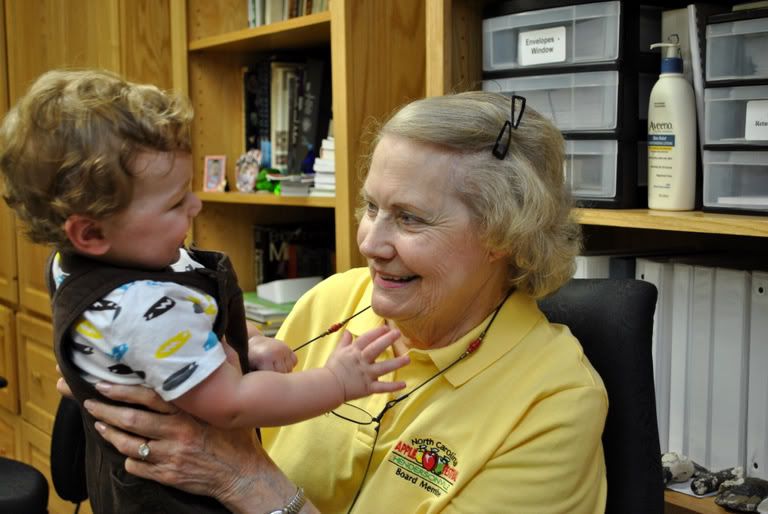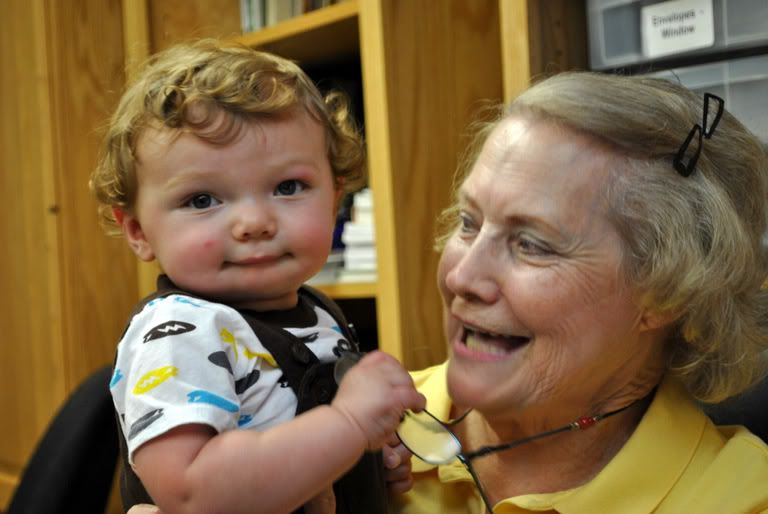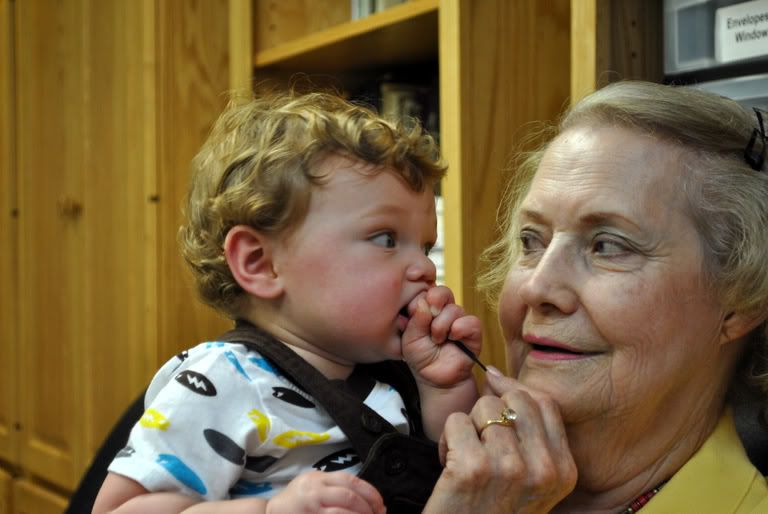 We left Will with Grammie and Matt, my parents, and I hit the festival to get lunch
and peruse. We enjoyed lamb gyros, apple funnel cakes, and fresh squeezed lemonade.
My parents found some art for their kitchen, and Matt and I picked out a hand painted
growth chart for Will that they customized with his name. It was crowded and I was
doing good to keep up with my family, so no photos were taken. After we had had enough
walking, we headed back to the office to pick up Grammie and Will for dinner.
We met my Aunt Margaret, Uncle Quentin, and family friend Donna at Outback for their
first introduction to Will. He enjoyed the attention and loved being passed around!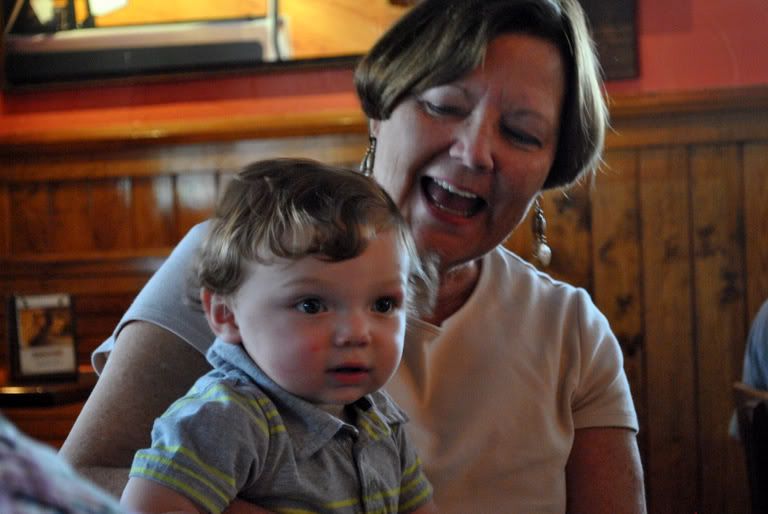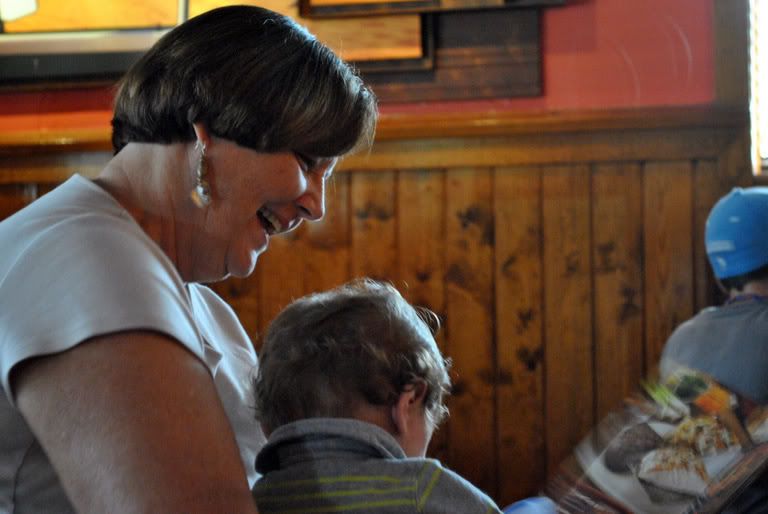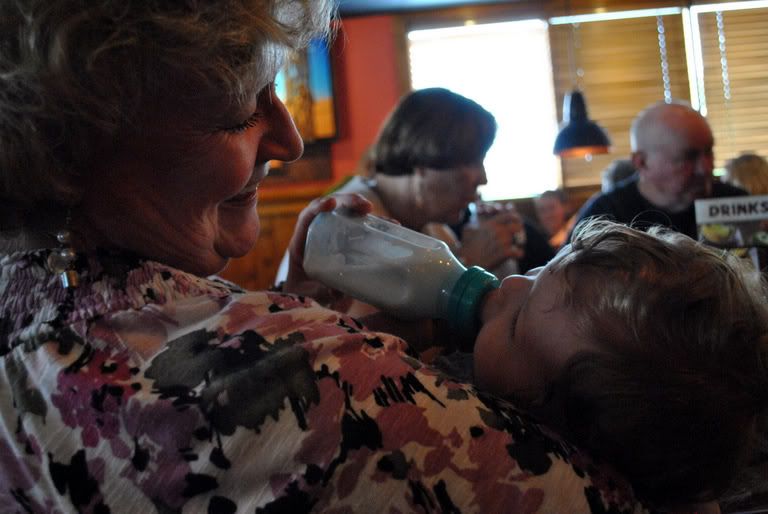 No matter where he was sitting, when he heard the camera snapping, he hammed it up!
After dinner, we visited outside.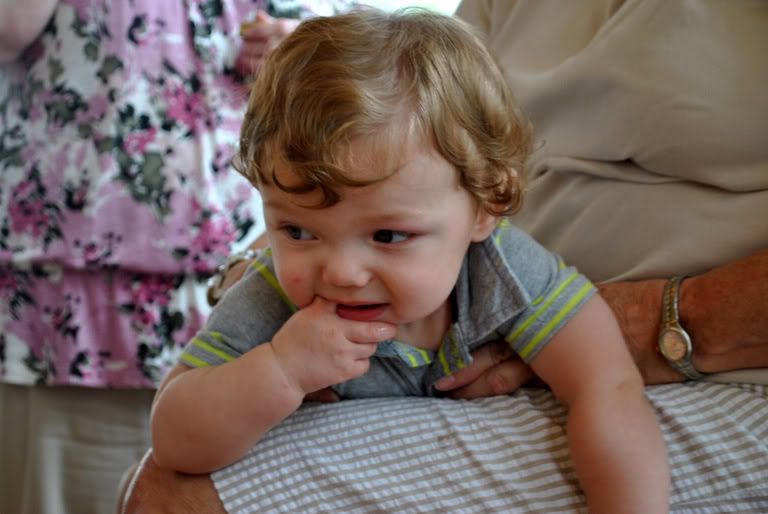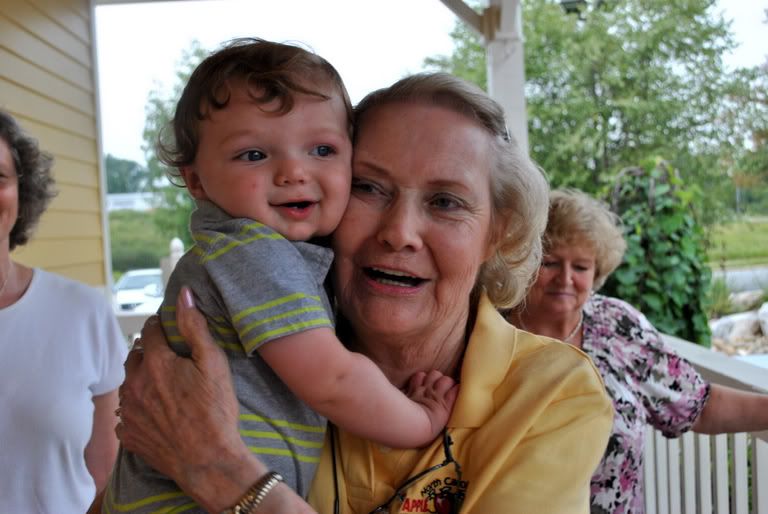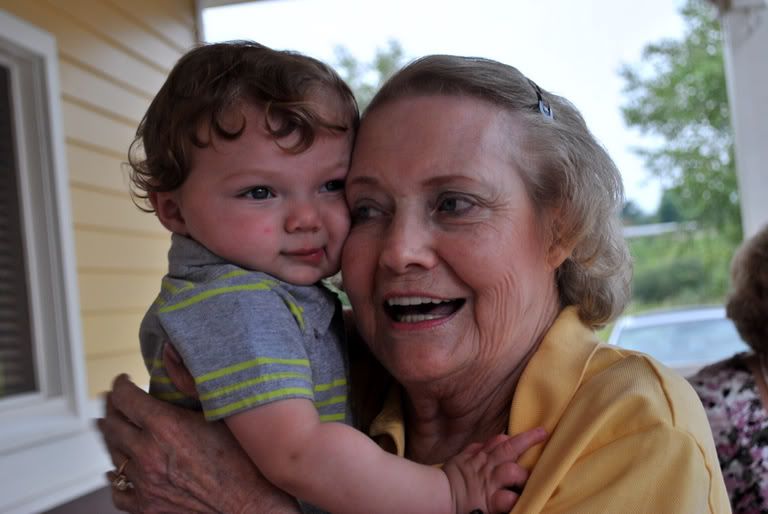 (still with the glasses!)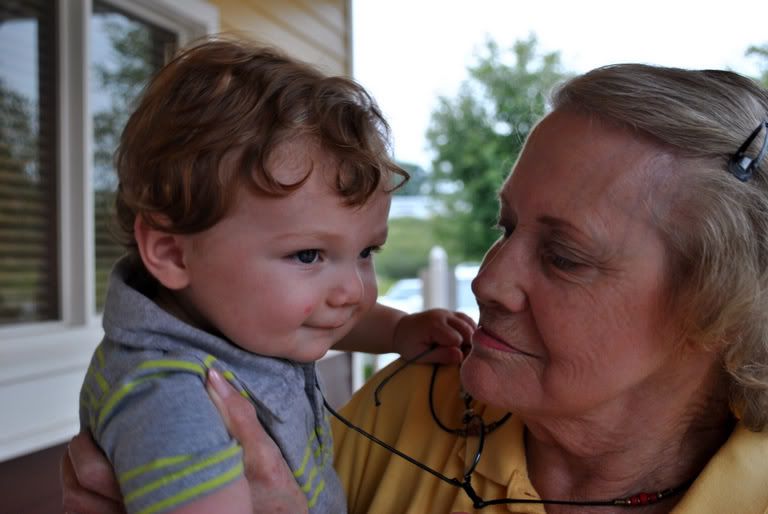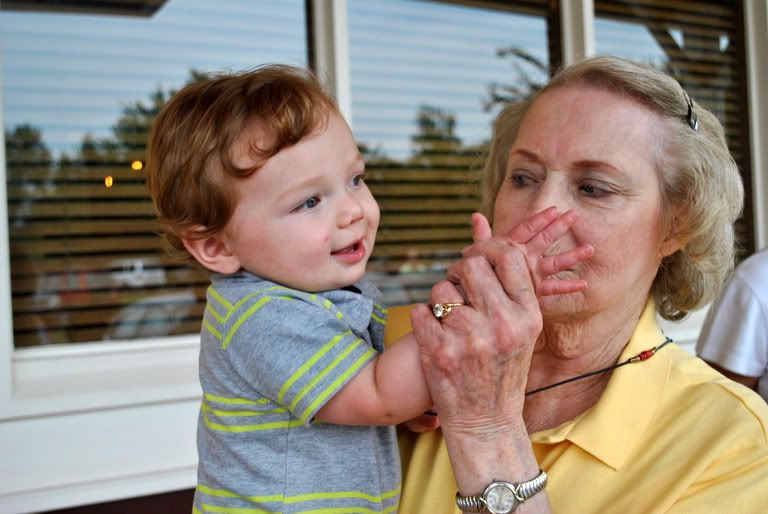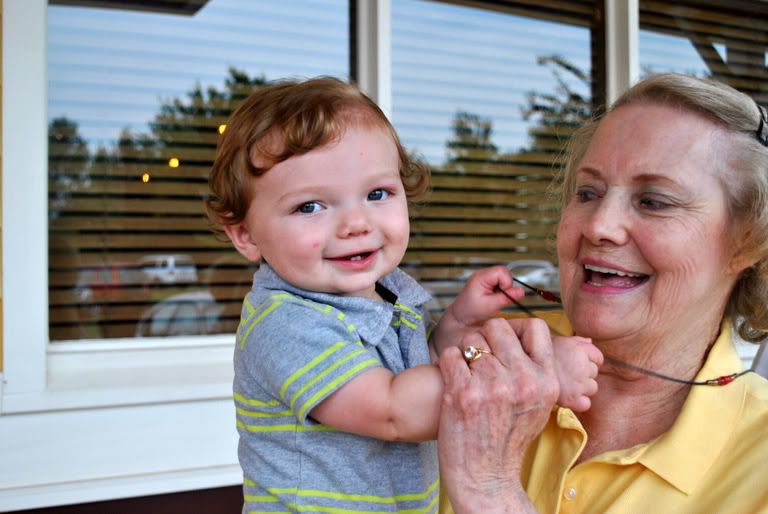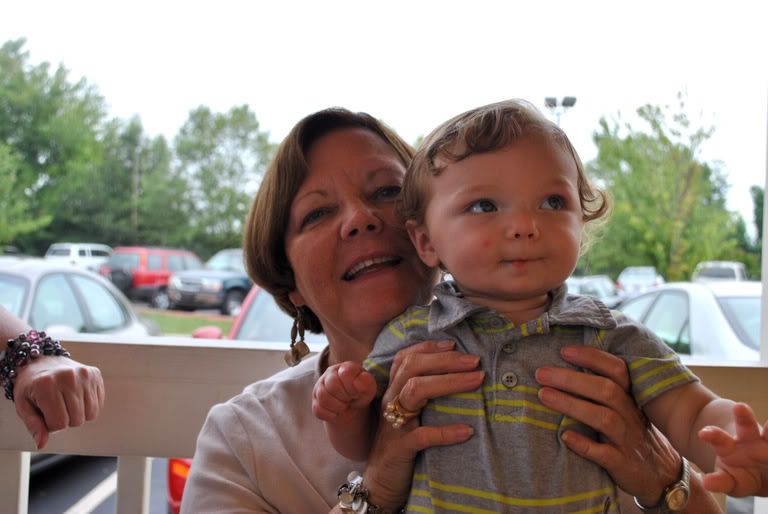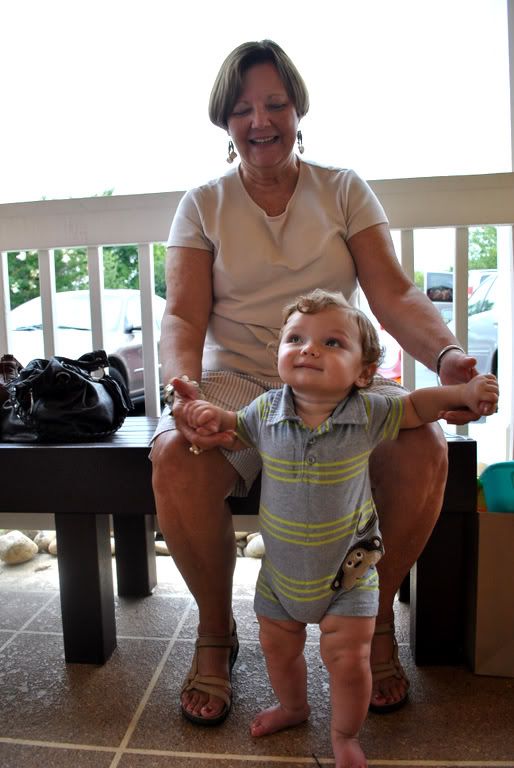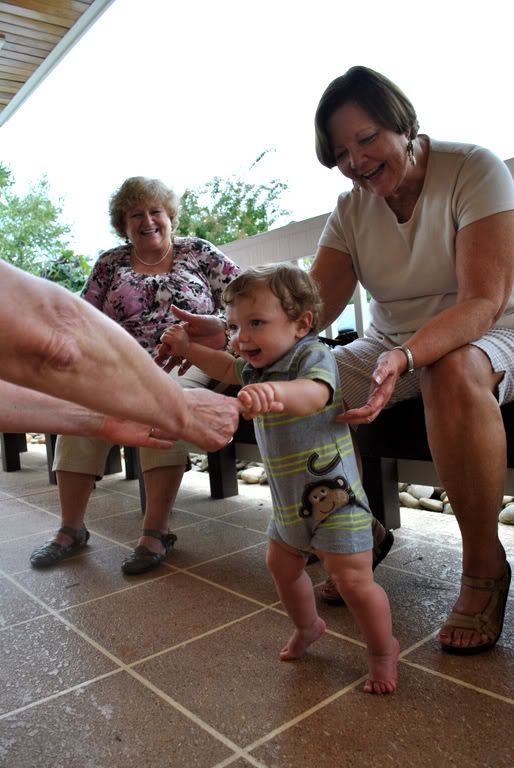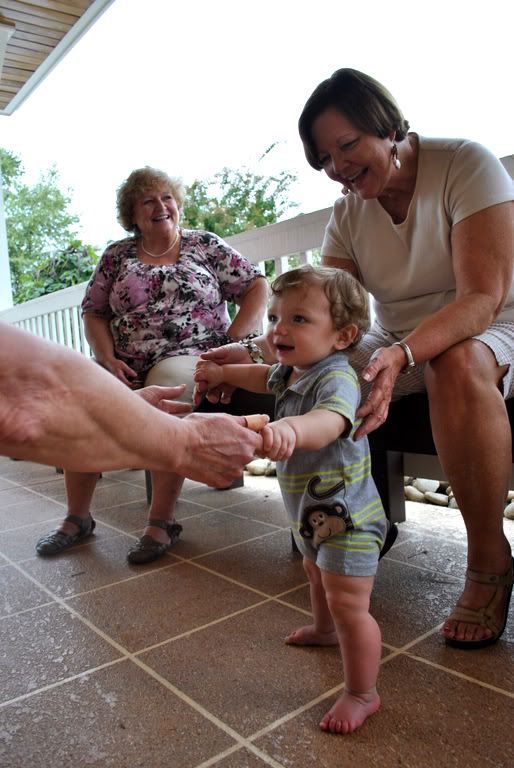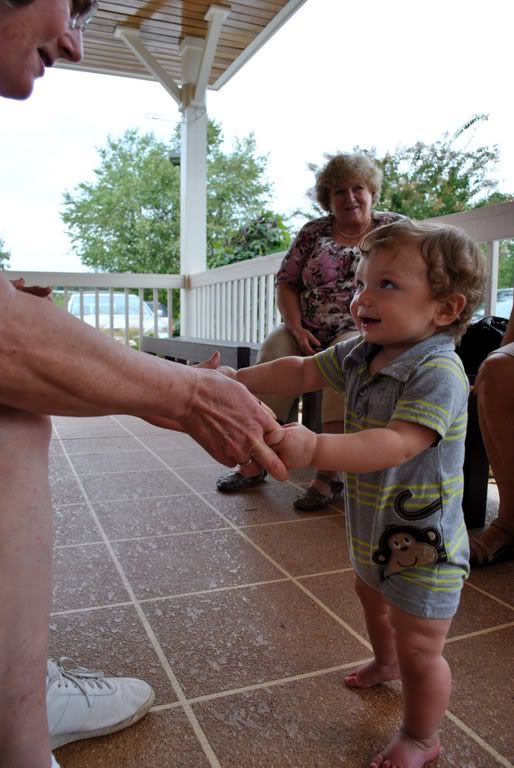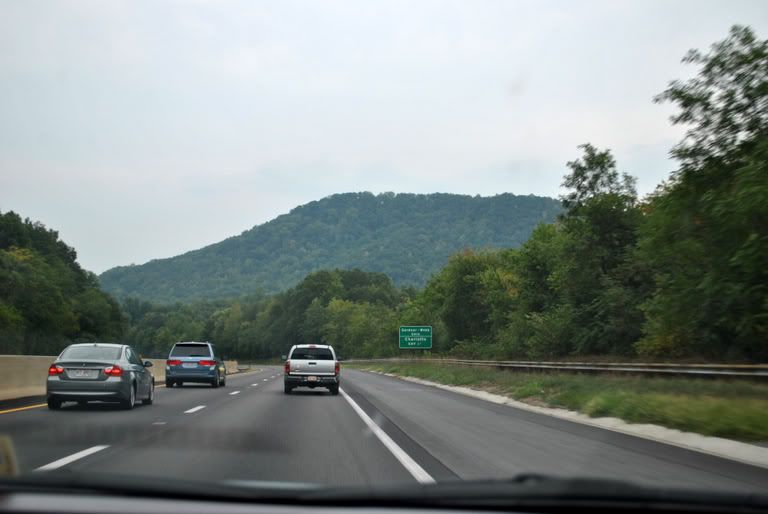 After visiting, we headed back down the mountain, where will enjoyed more
lap time with Crazy Old Man.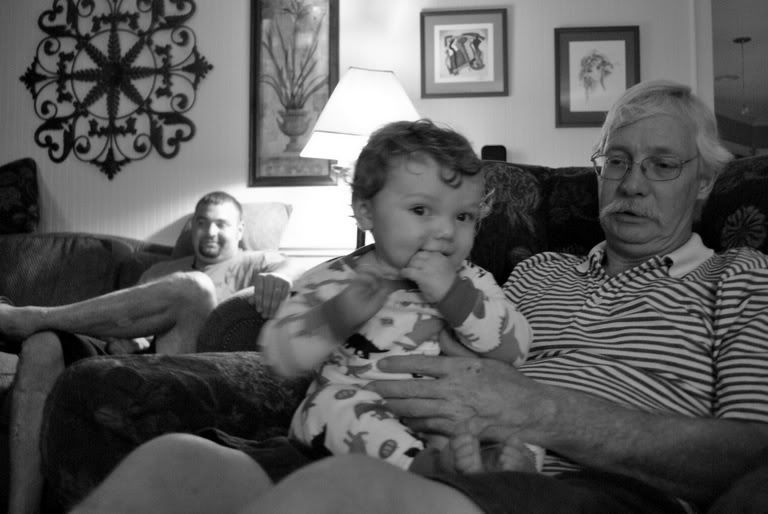 The next day, we headed back toward Virginia with a very worn out baby boy.
We drove and drove and were looking forward to getting back to Virginia, but
not before we stopped at
Cook Out
, an old college favorite. They seem to be
everywhere in NC now and even have dining areas now, yay! If you ever stop in,
I recommend the banana chocolate milkshake and the Cook Out style burger!
Will really seemed to enjoy all of the "new to him" people, places, and things. He visited
my parents house for the first time. He enjoyed his first taste of barbecue. He experienced
is first kitty cats and even played a little fetch with them. He met new doggies who
really liked him. He met his Uncle Tyler and his girlfriend, Dee. He went to his first
Apple Festival. He saw my Papa Larry's
Mineral Museum
. He met family members
and a friend who were very excited to finally meet him. I am happy that I got to
introduce him to my home state of North Carolina for the first time, and I cannot
wait until we can visit again!