For Memorial Day weekend, we packed up the Jeep and headed southwest for the beach!
clearly everyone else had the same idea - look how crowded that beach was
we walked along the boardwalk and found lunch, and then it was time to hit the beach,
and this boy could not have been more impatient to get out there in the sand
once we were there, he got his tools and set out for fun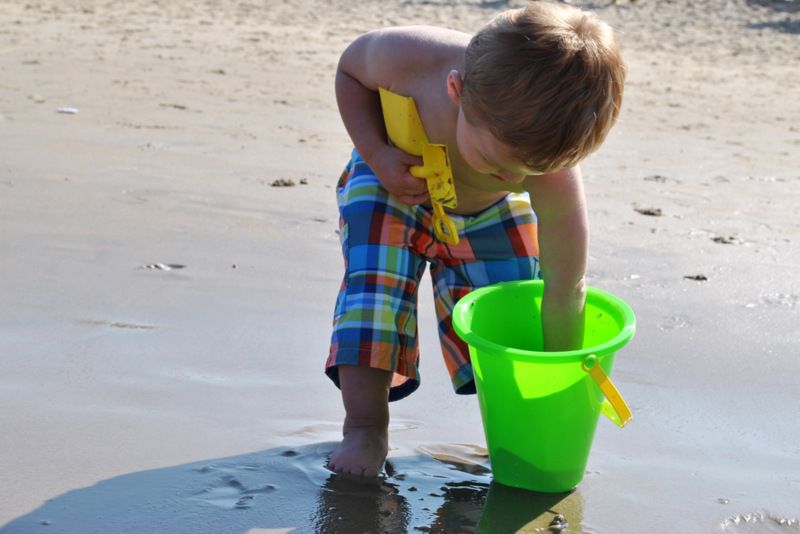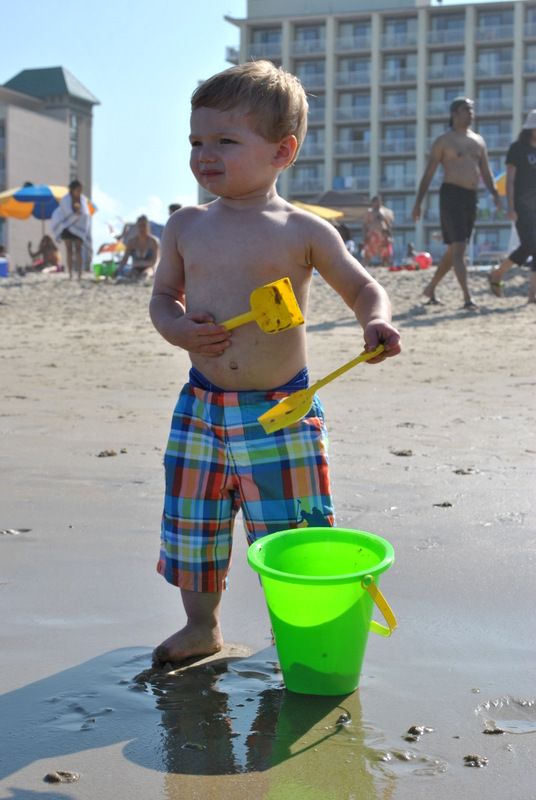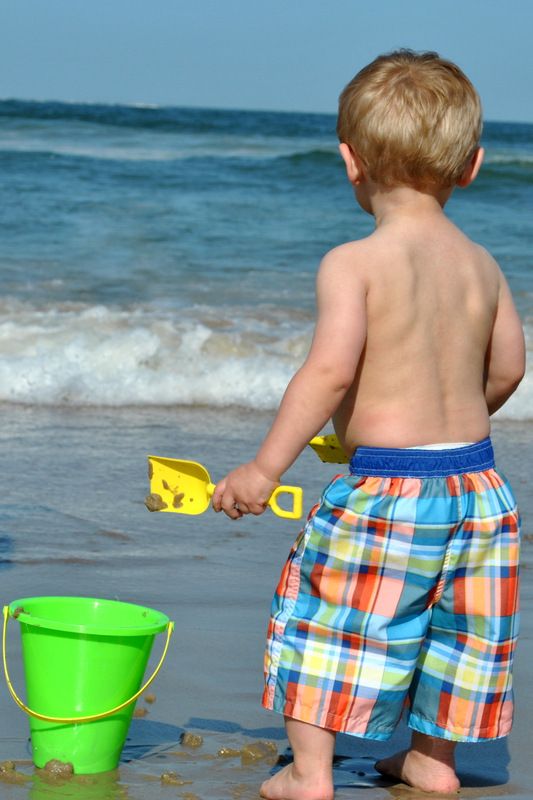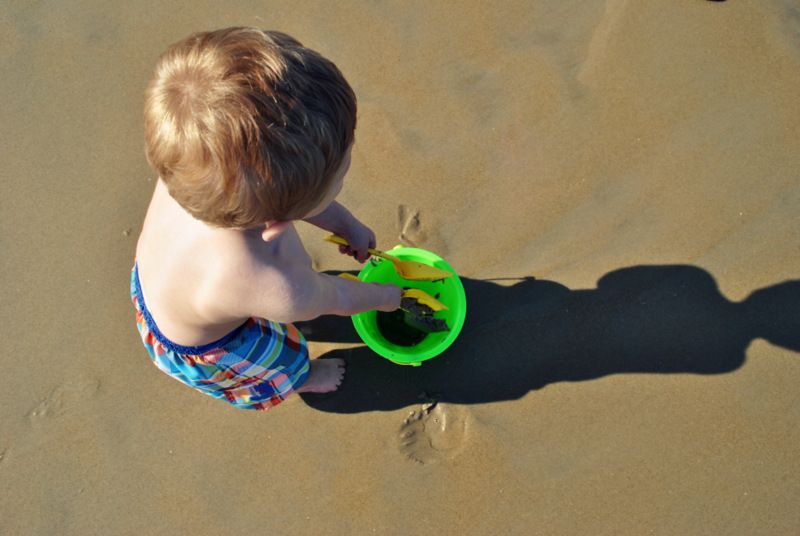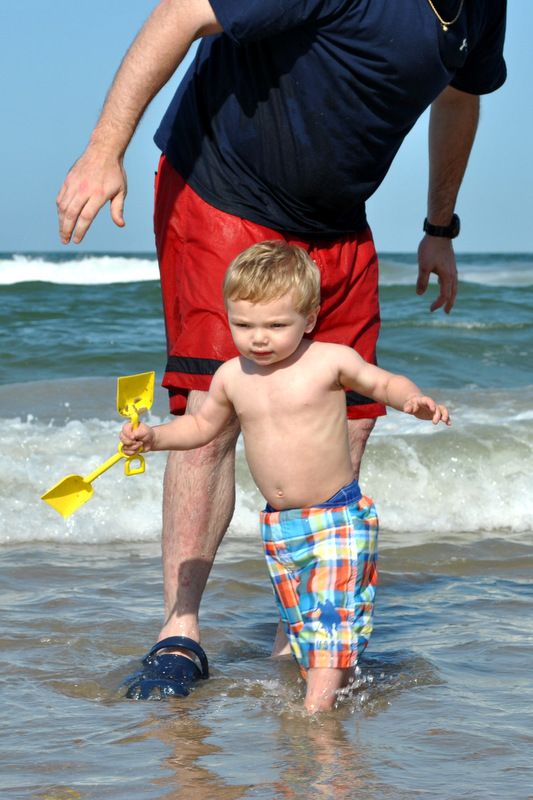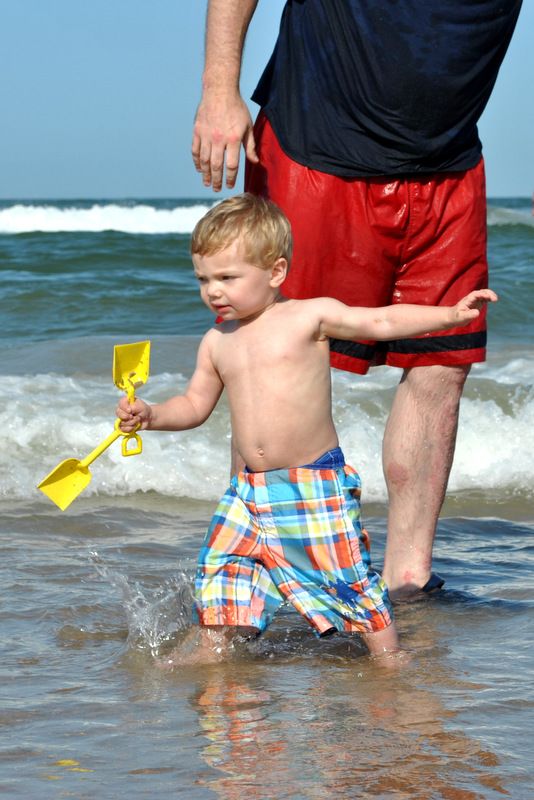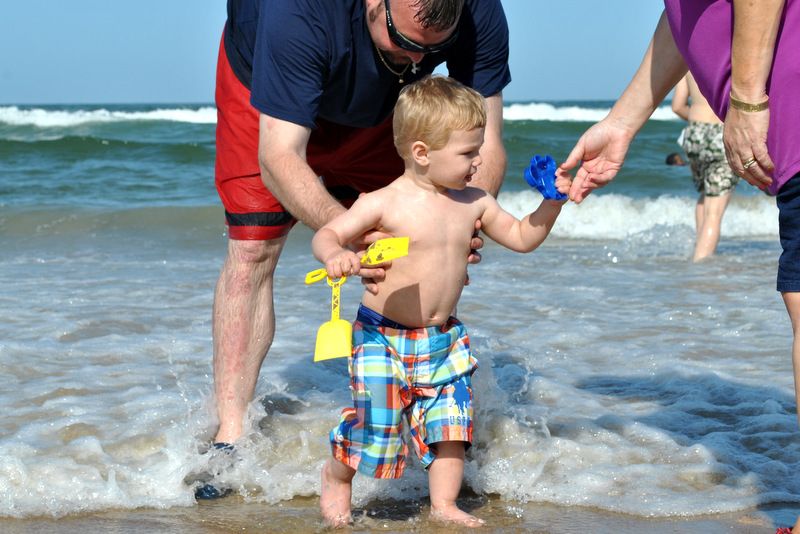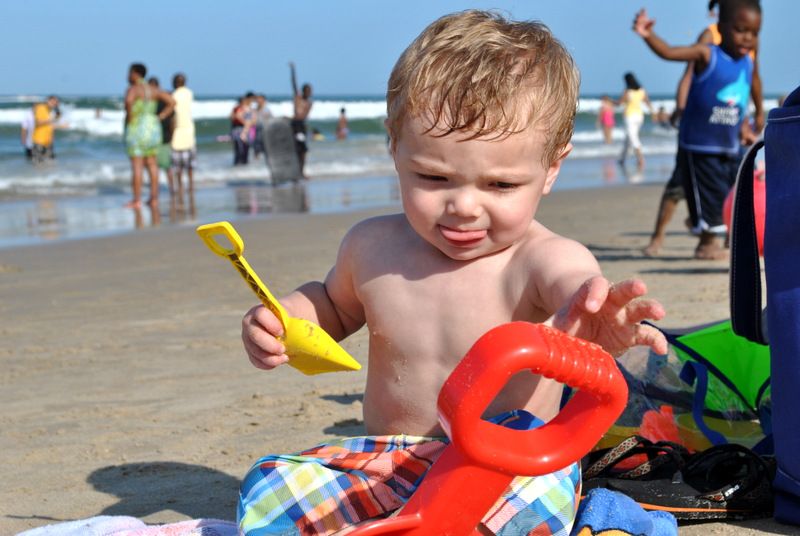 we worked up an appetite on the beach, and after getting cleaned up we headed out
for dinner... fried oysters and asparagus for me, yum!
we walked dinner off on the strip, stopped for some frozen yogurt, and then left
Will with my mother-in-law at the hotel to go out on the town
we enjoyed live music, drinks, drunk people watching with some laughs, and a
humongous ice cream sandwich
we wandered back too our hotel catching some live jazz music, admiring the lights of
the amusement park, and found some pizza, which didn't make it to the hotel room
we even enjoyed a fireworks show off the balcony over the ocean, it was magical!
we hit the beach early the next morning ready to make a day of it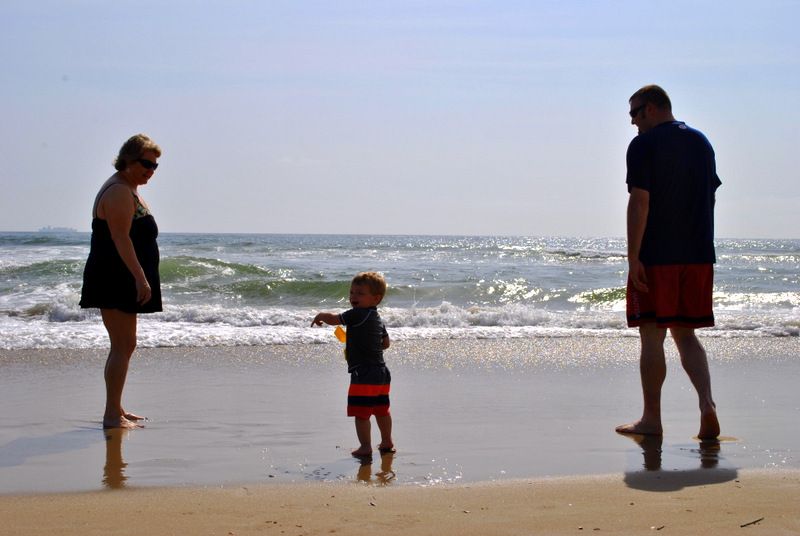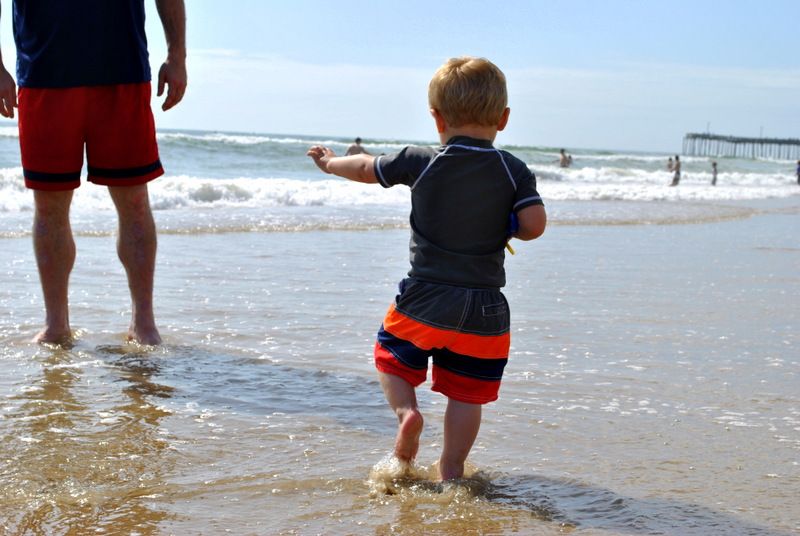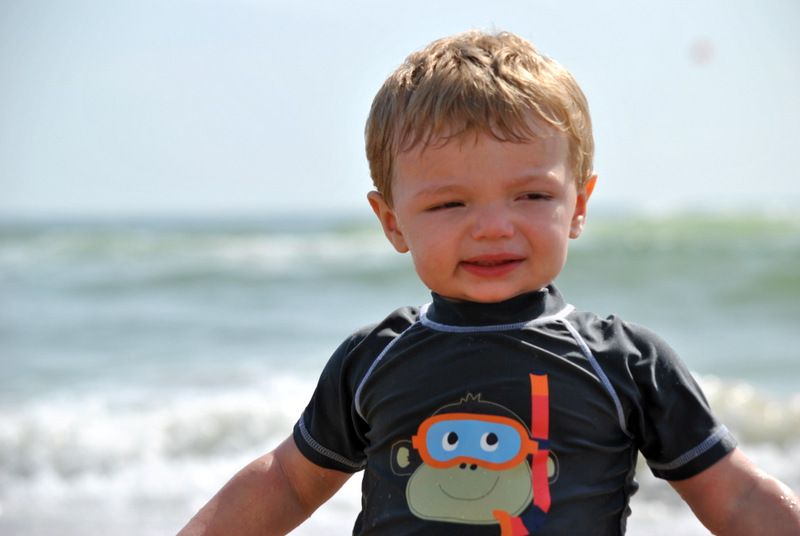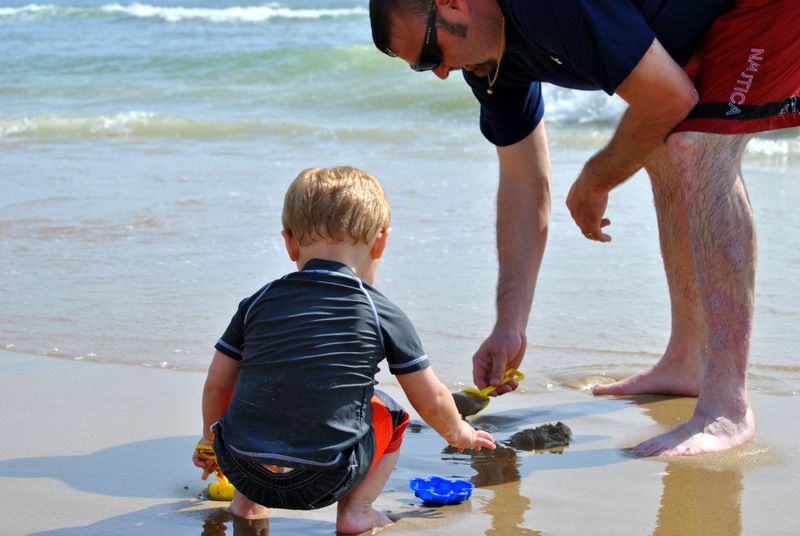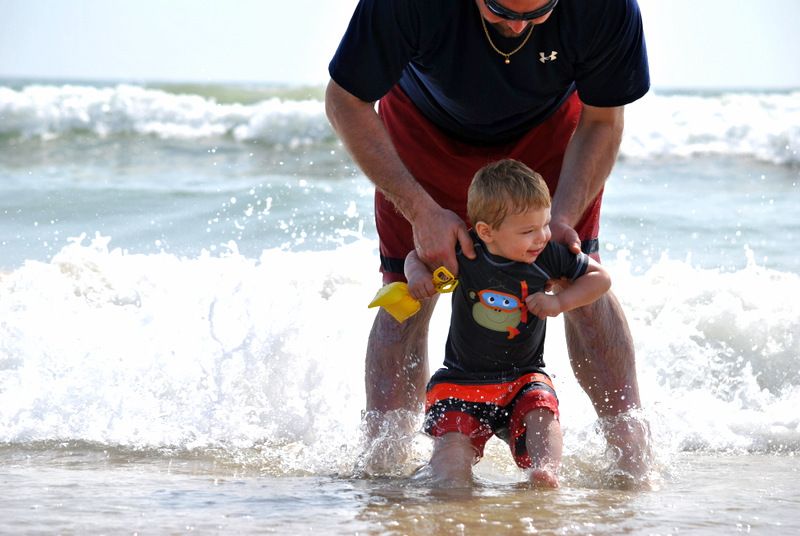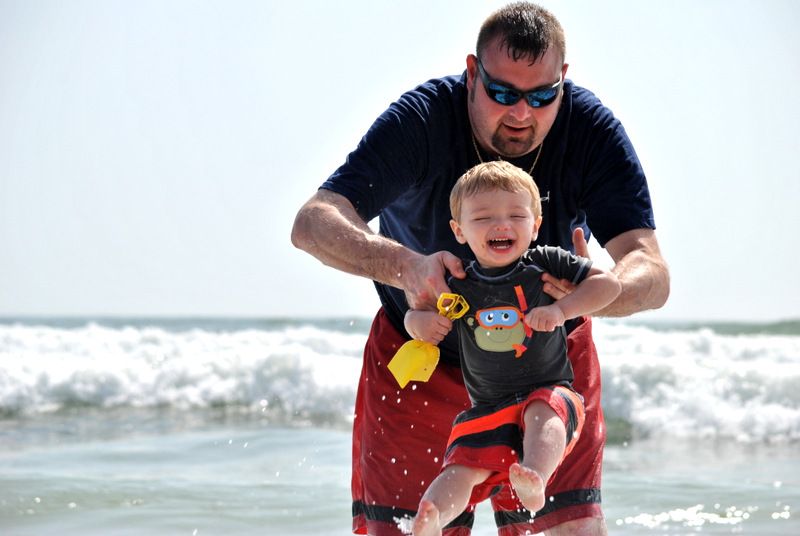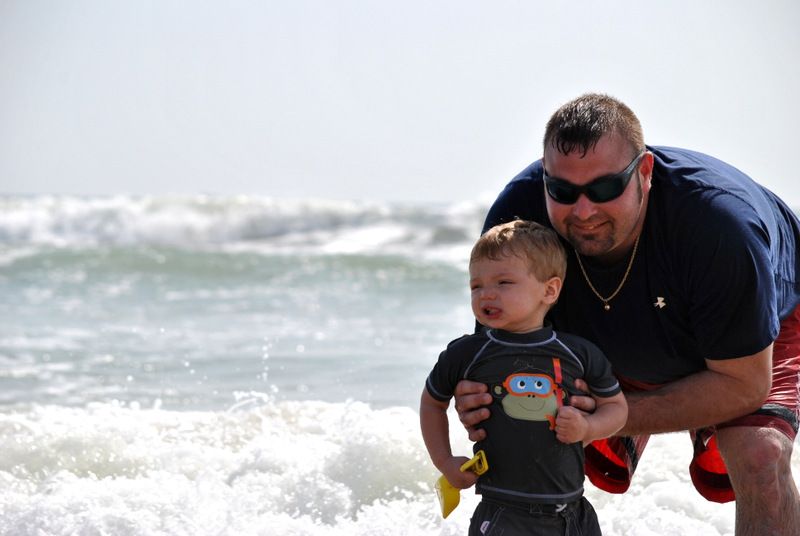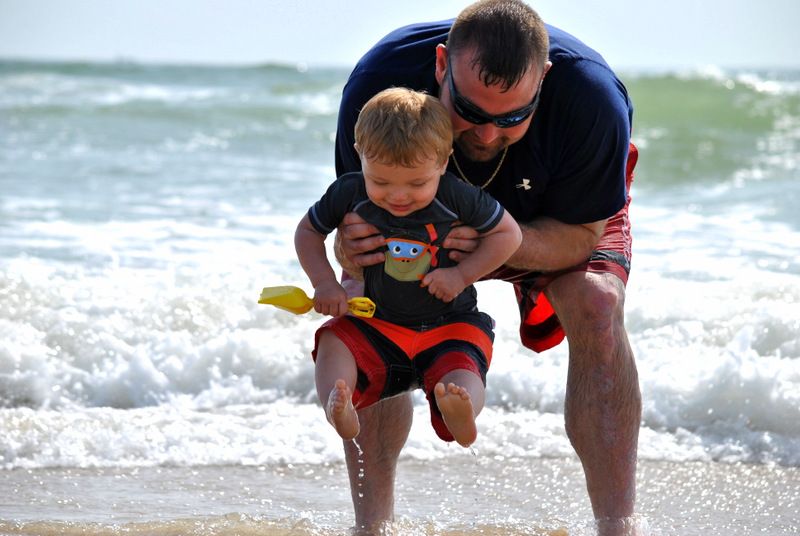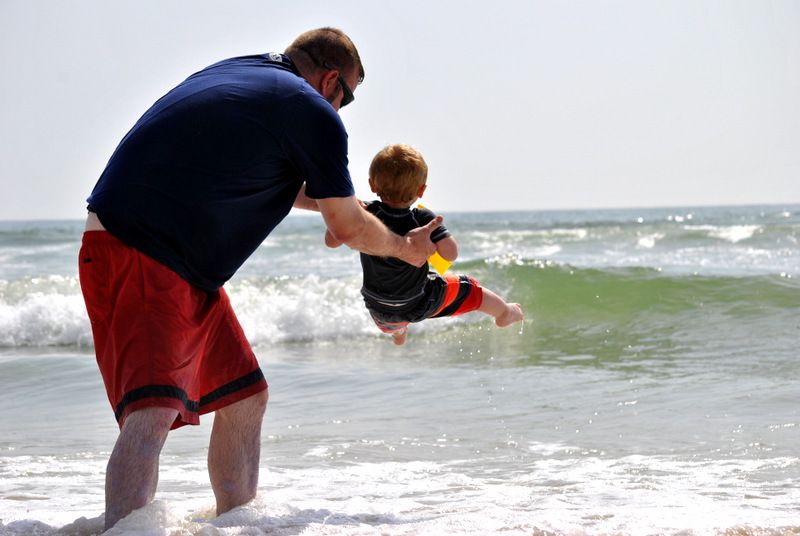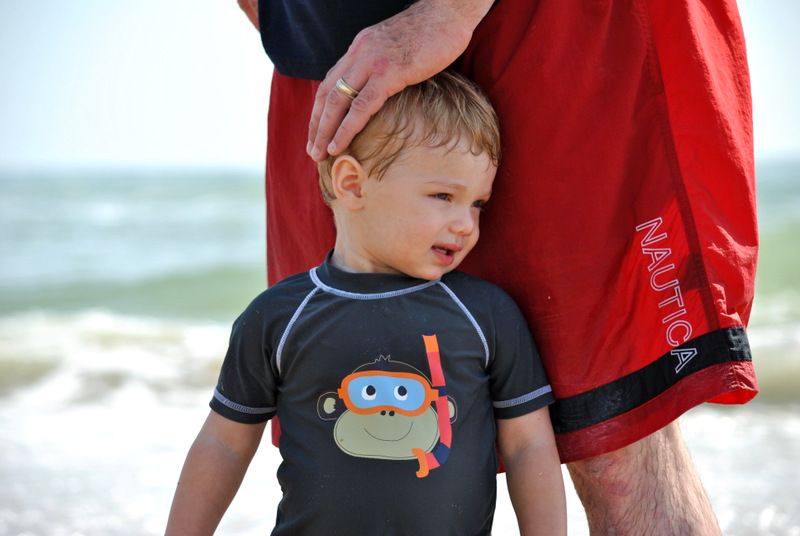 after a long day at the beach, we walked to another beachfront restaurant for dinner
after more drinks and live music, we walked back along the strip and enjoyed hand
dipped chocolate custard - nothing short of amazing!!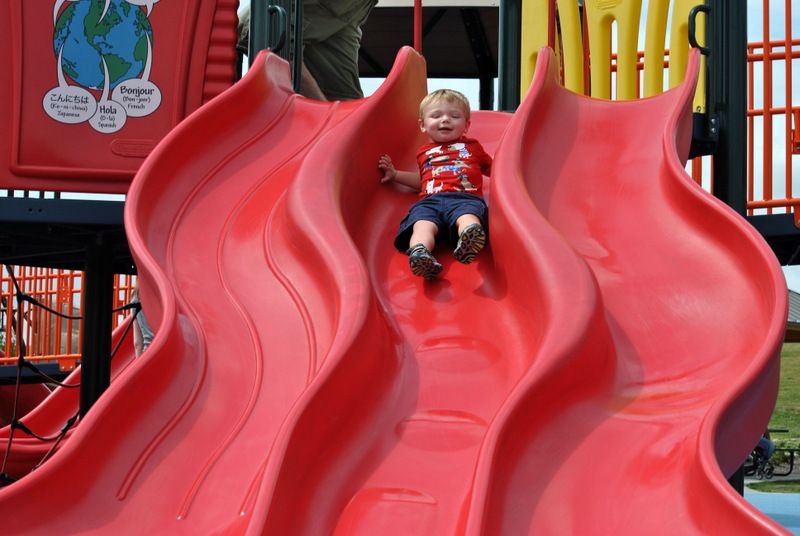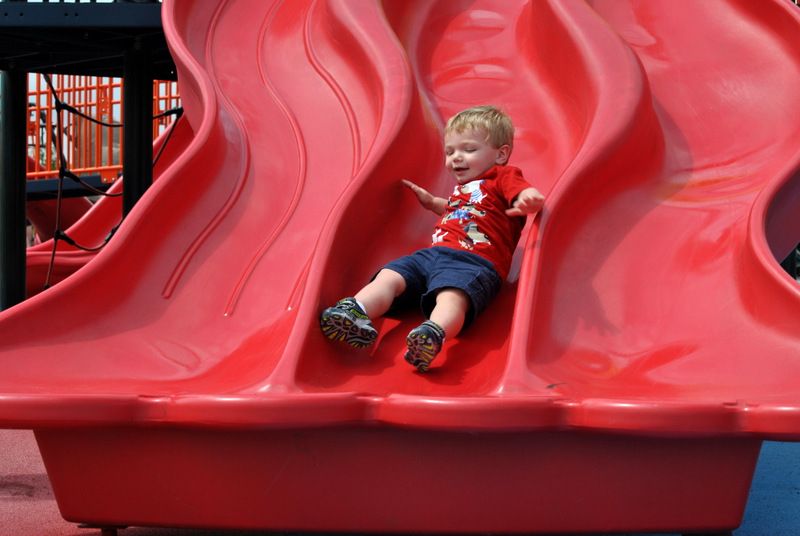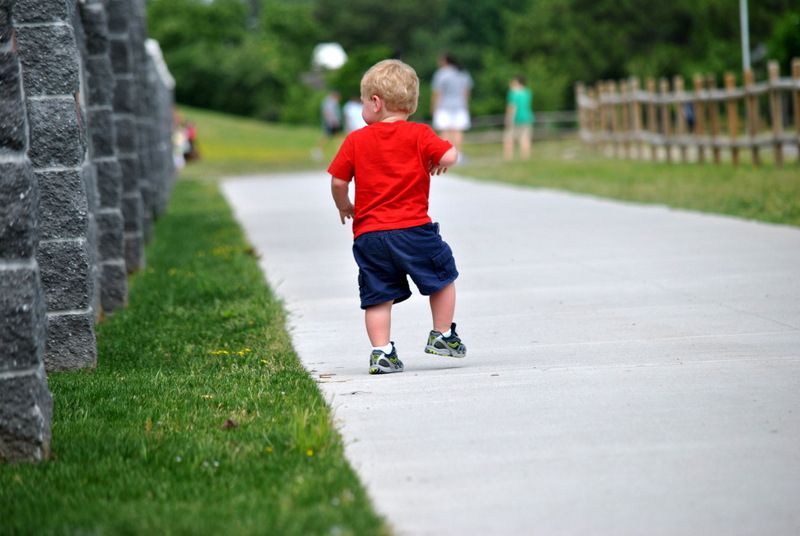 we woke up and said goodbye to the ocean, let Will burn off some steam at the park,
and hit the road for home
It was a fun, quick trip, and makes us feel lucky that we live just 2.5 hours from the beach. I am so happy
that Will has already been to the beach 4 times in his 19 months, and has grown to love it more each time we
go. He absolutely loves the sand, waves, sun... everything about it! Until next time...