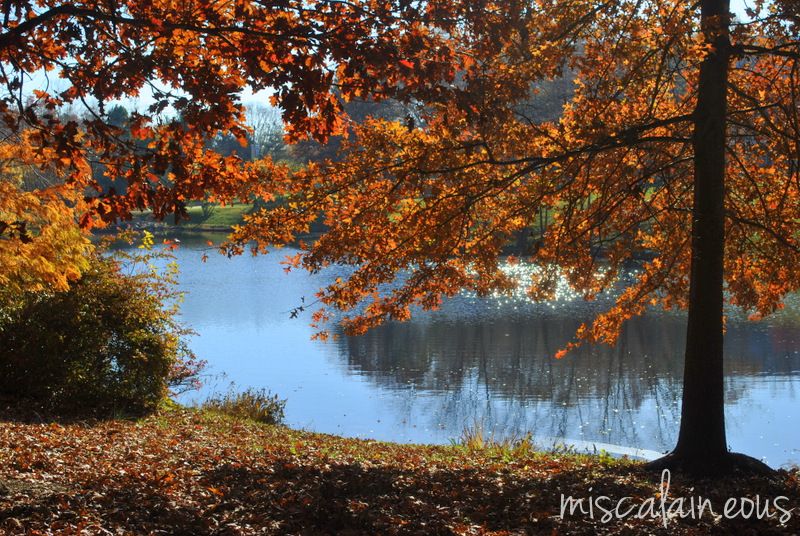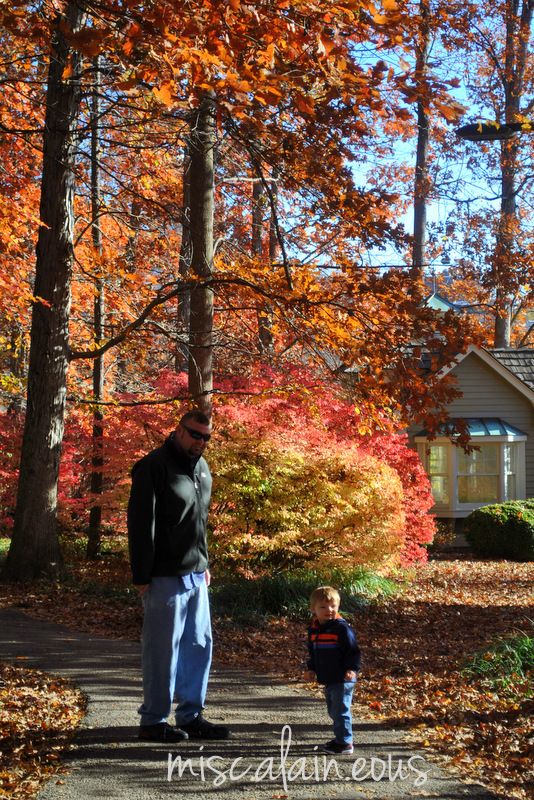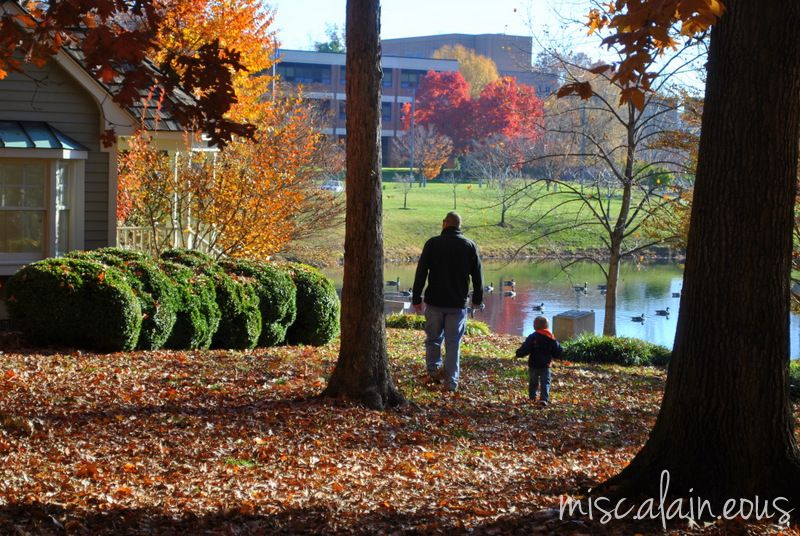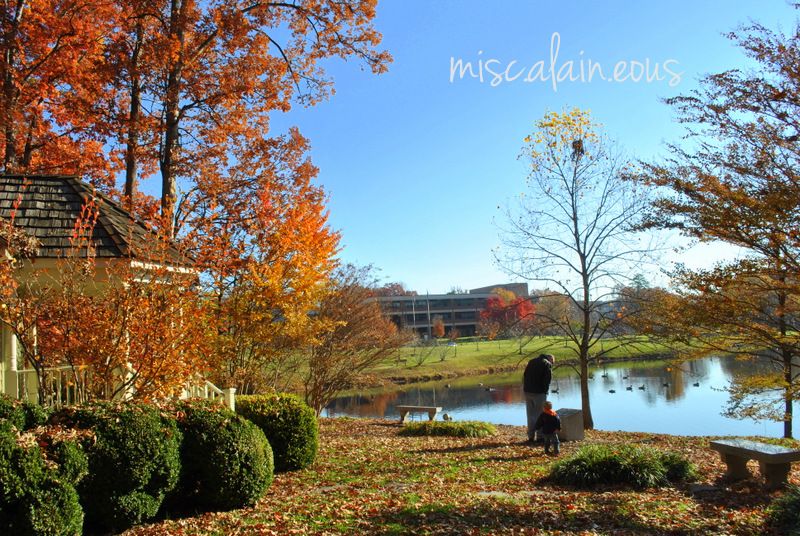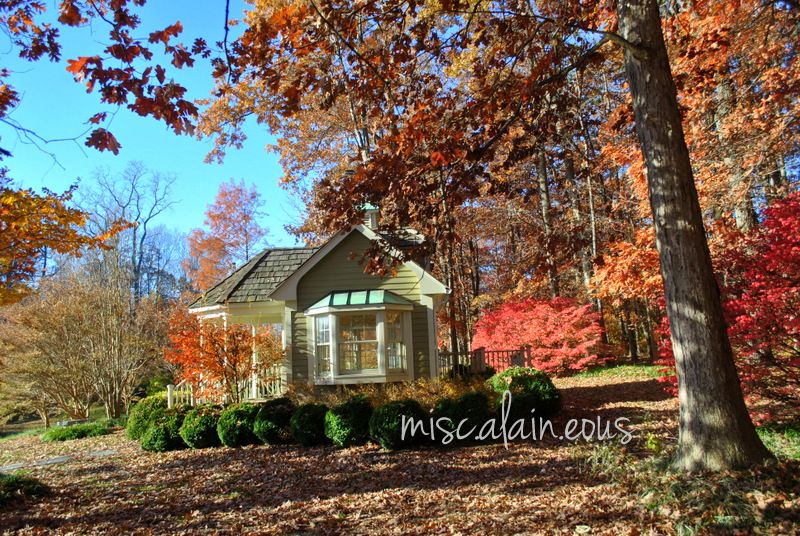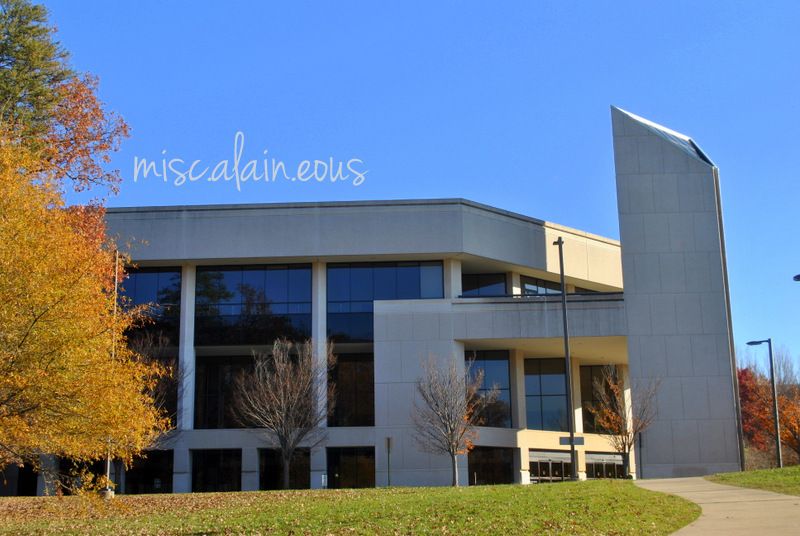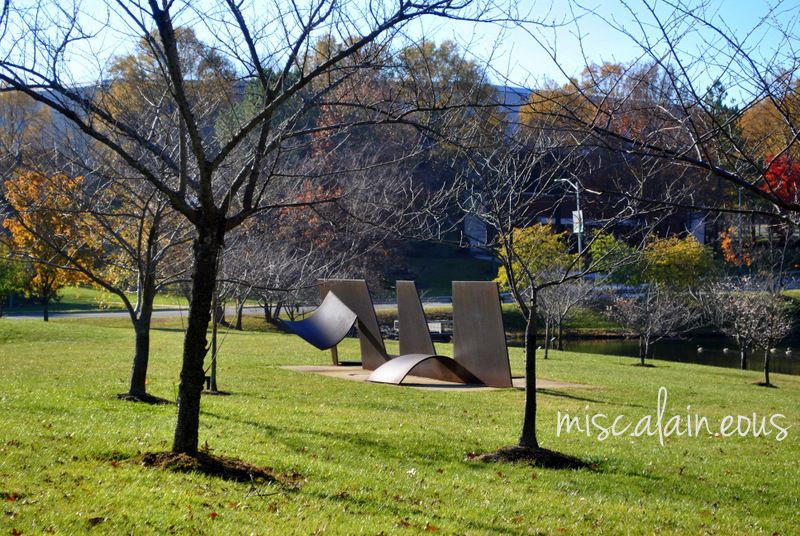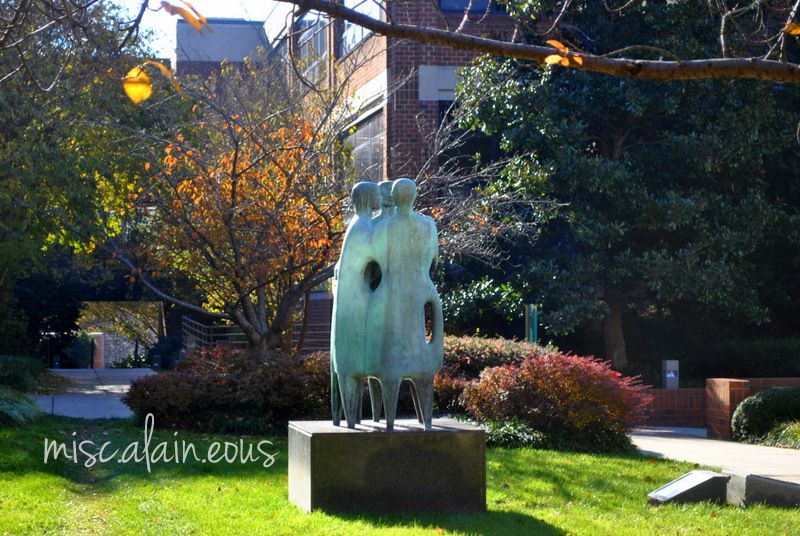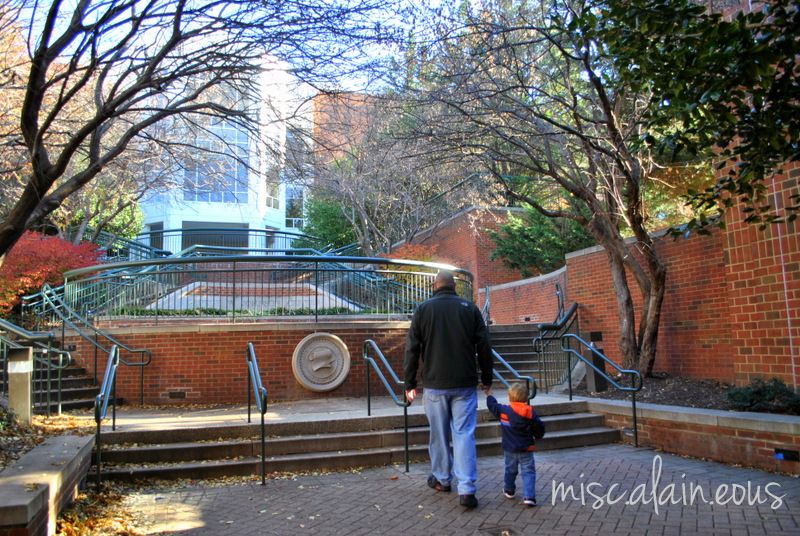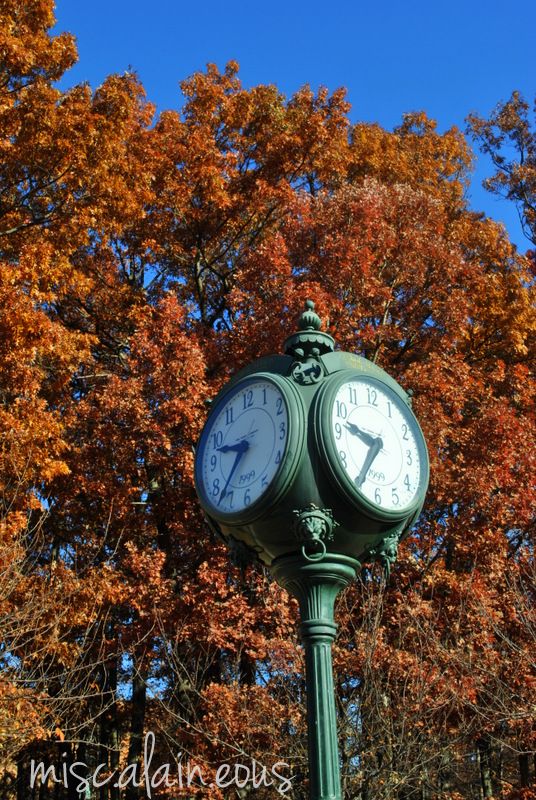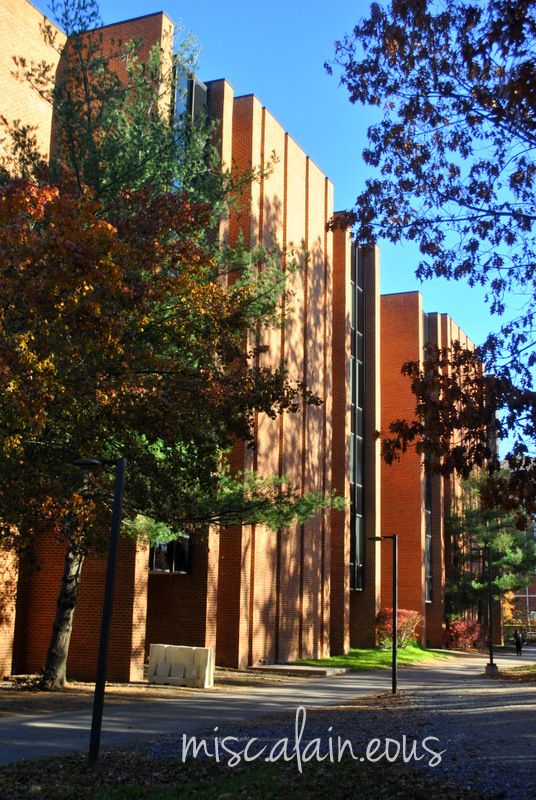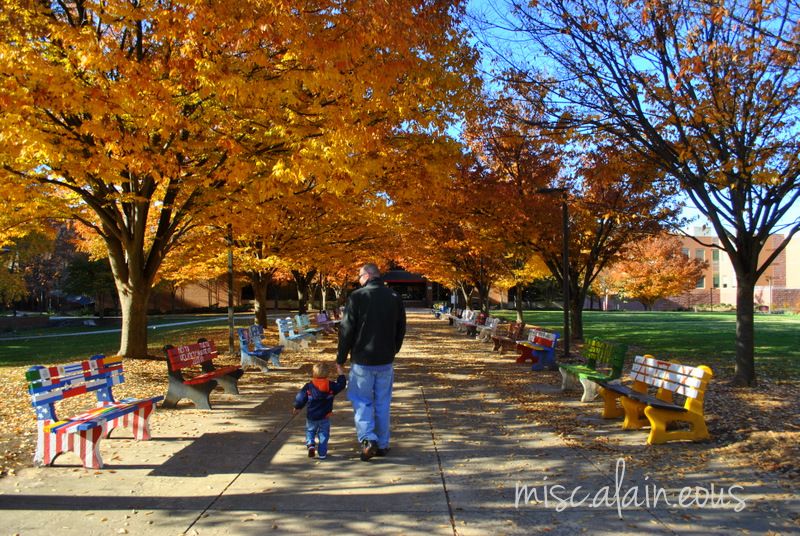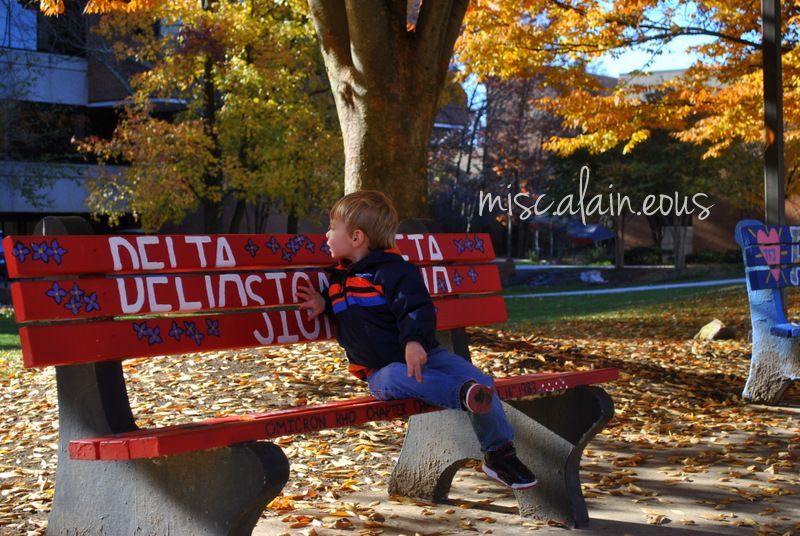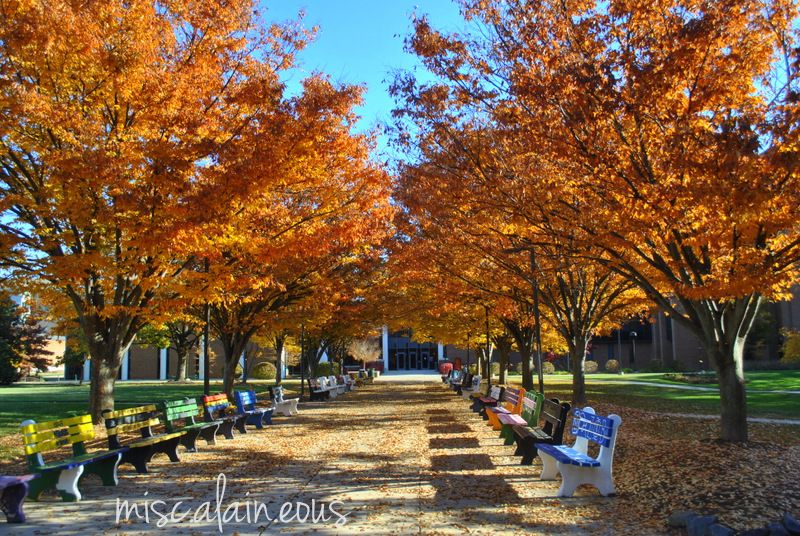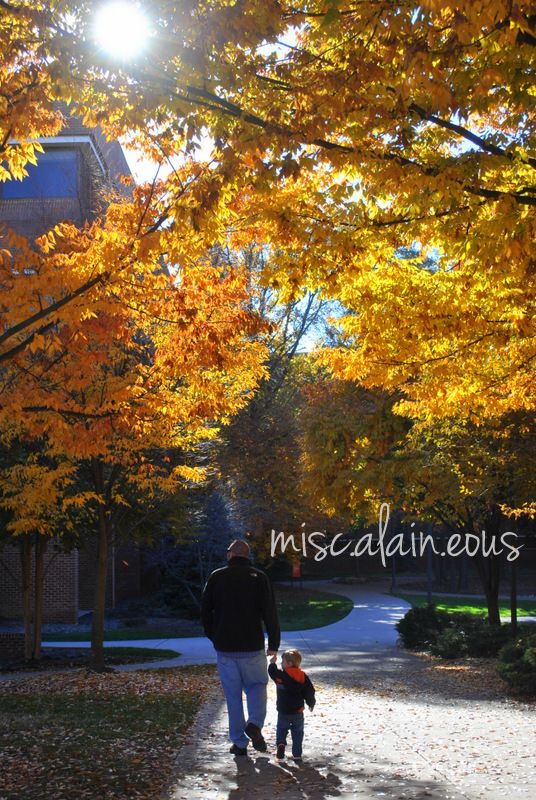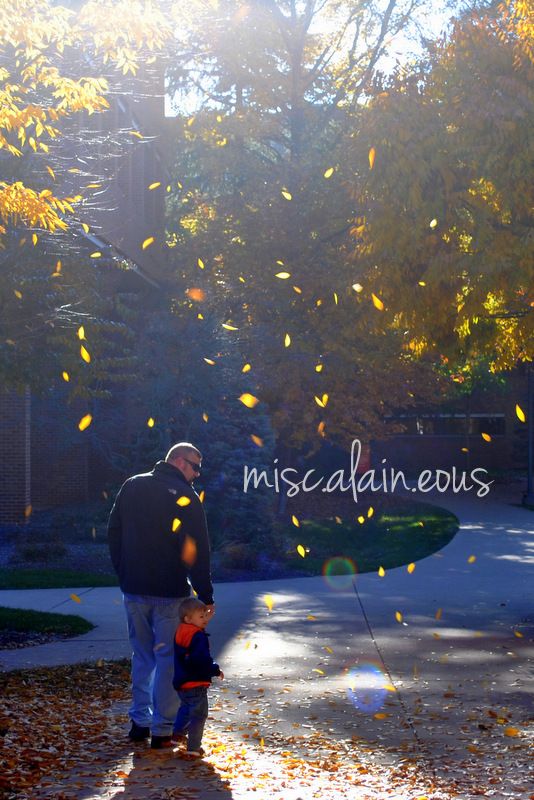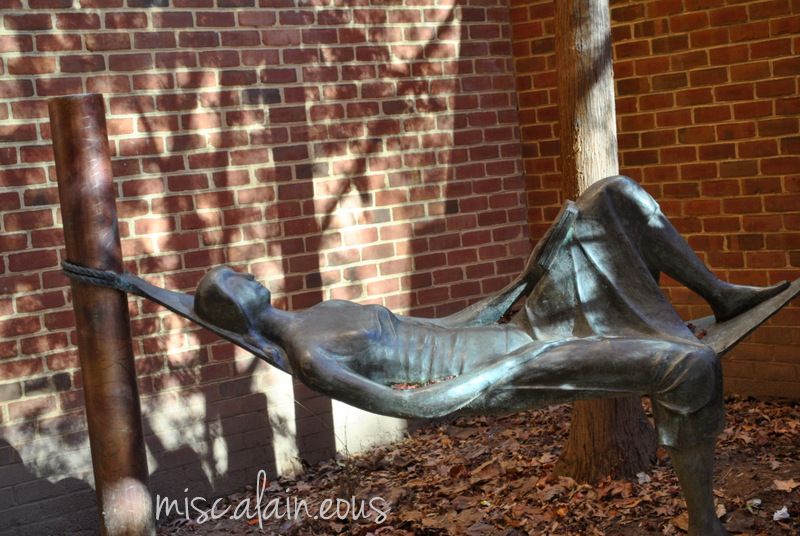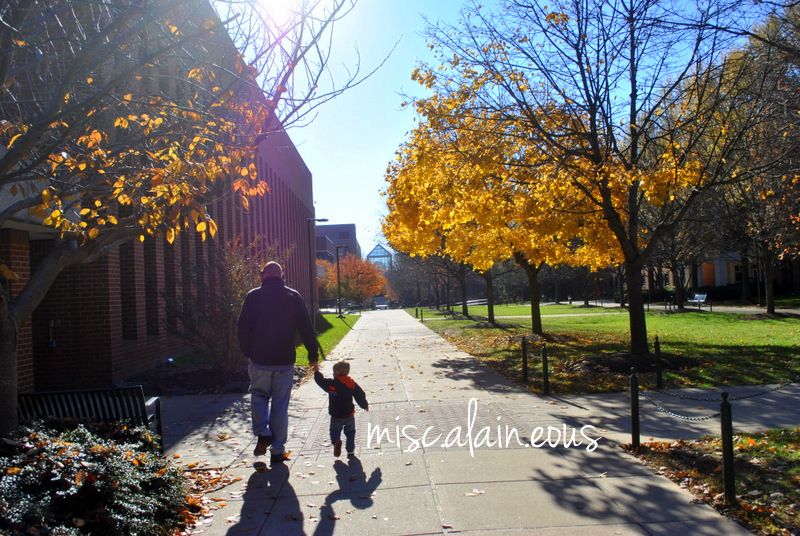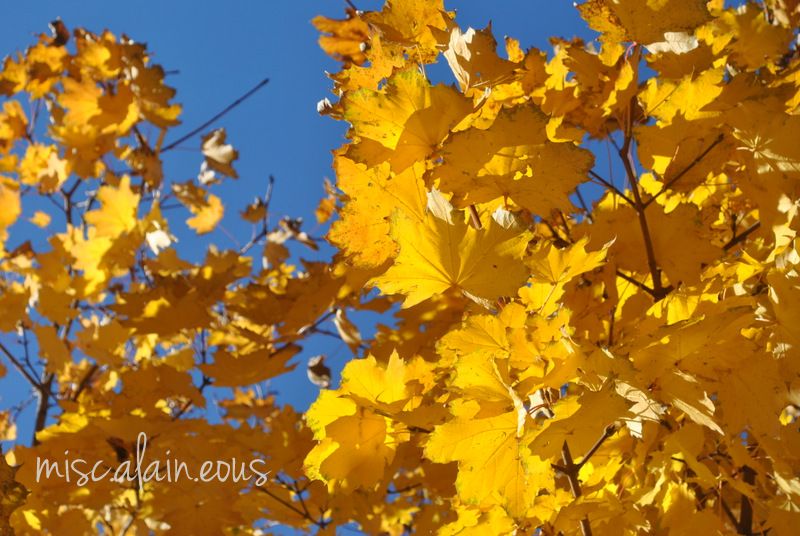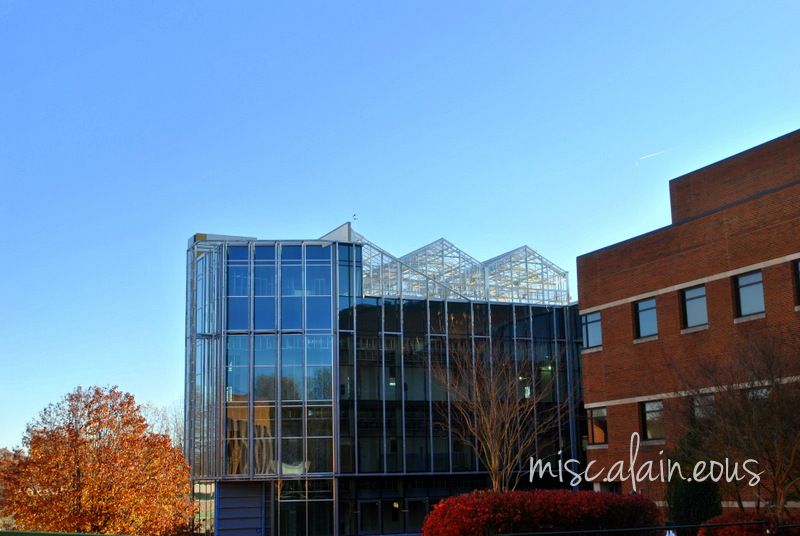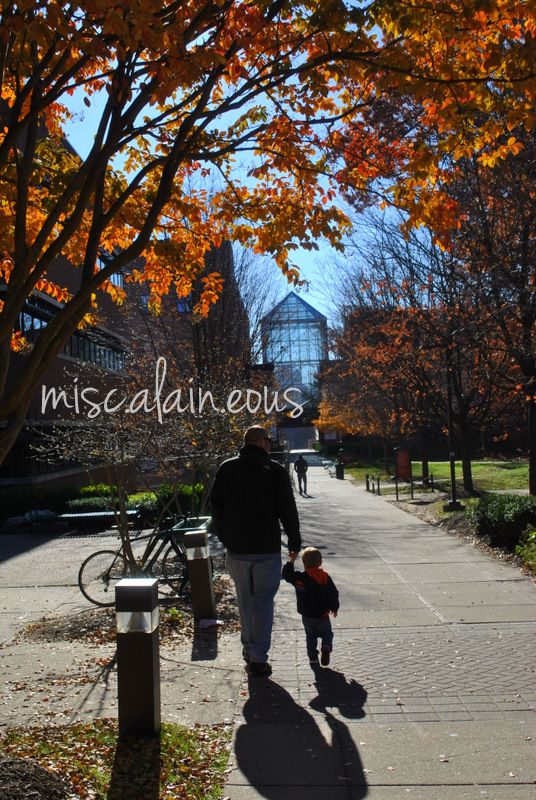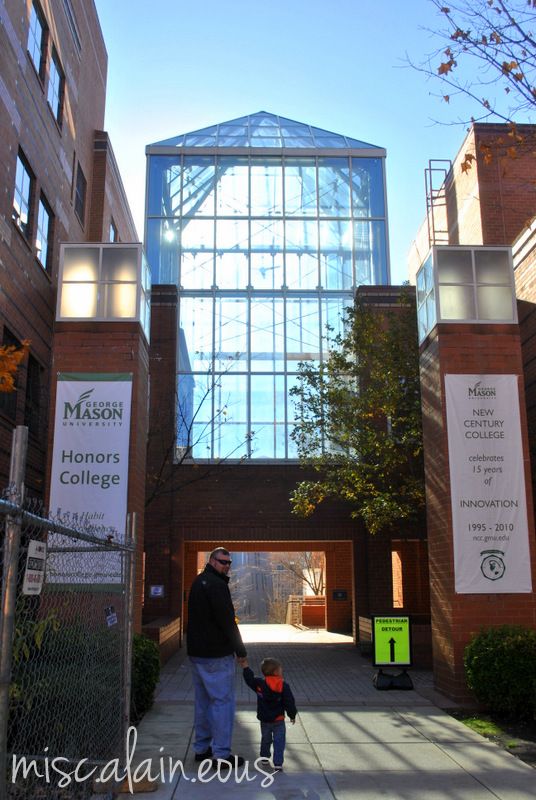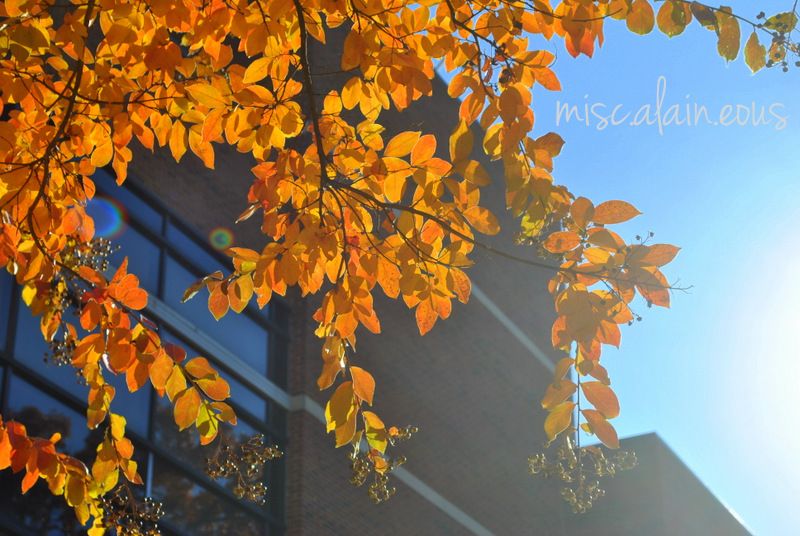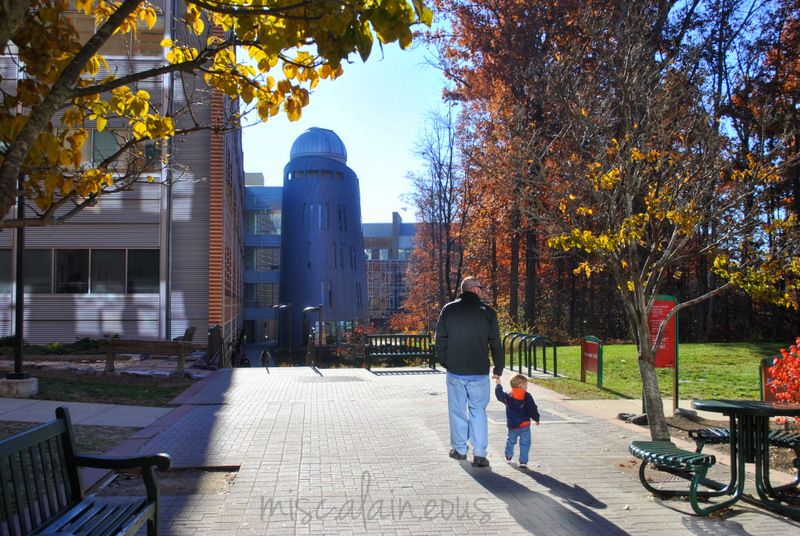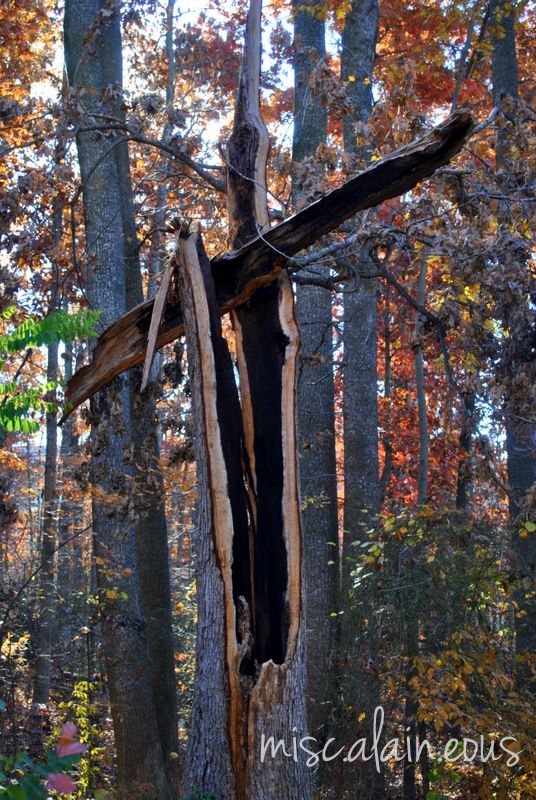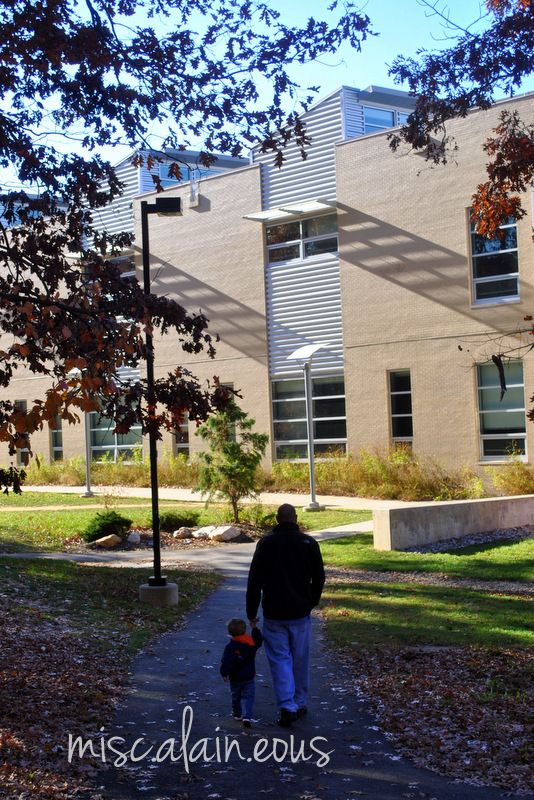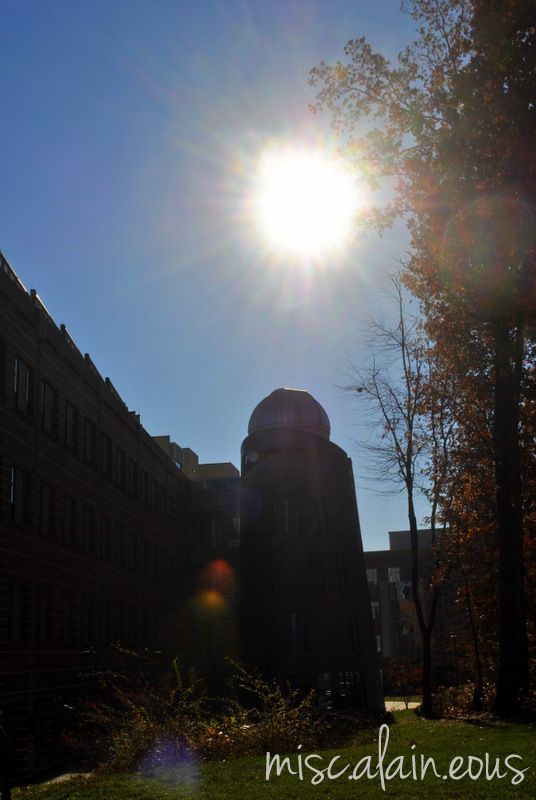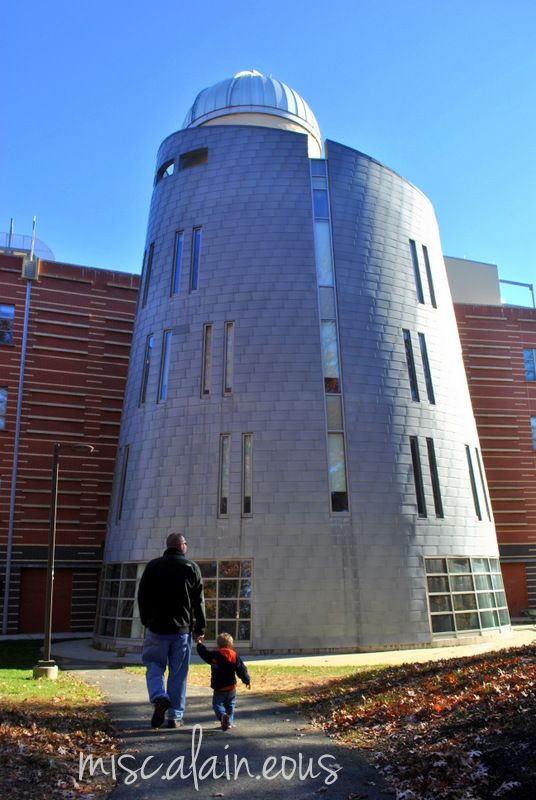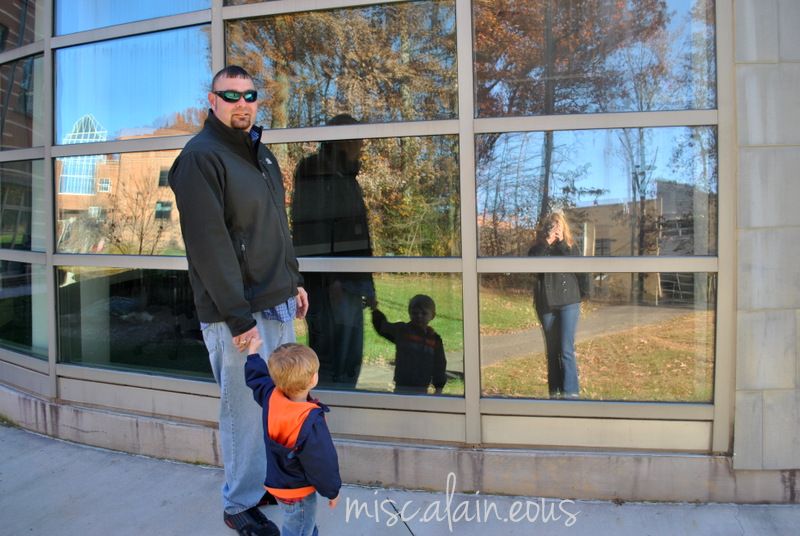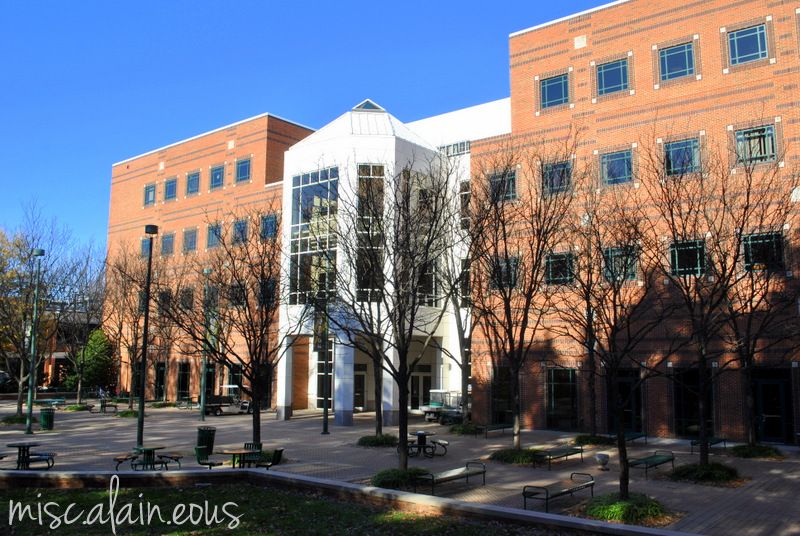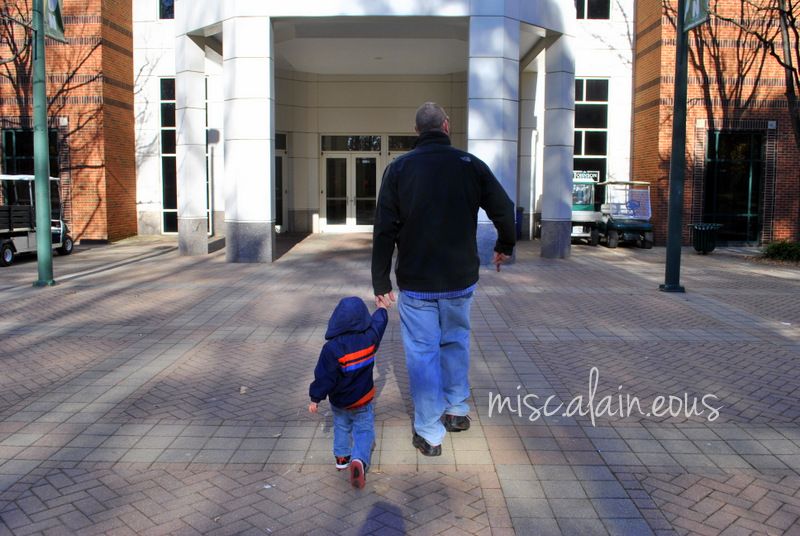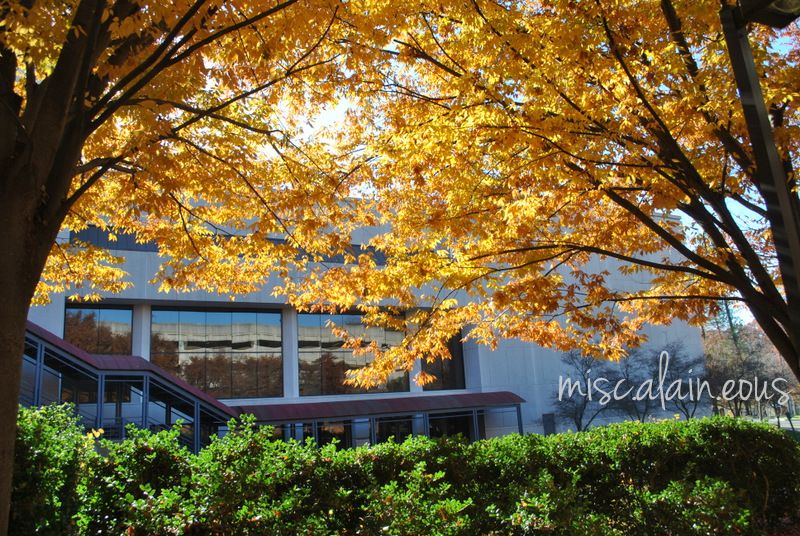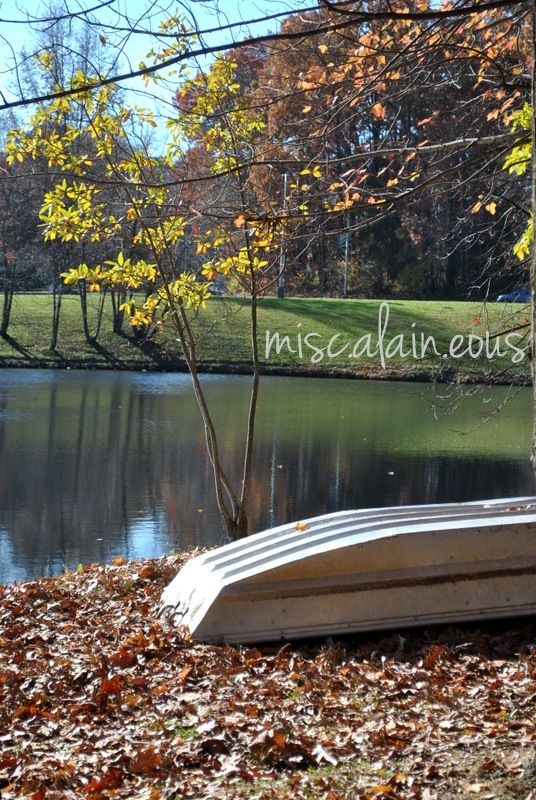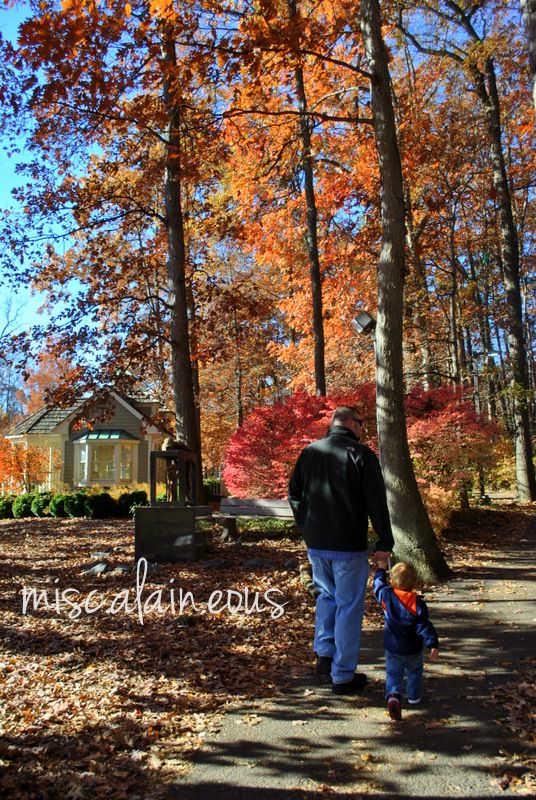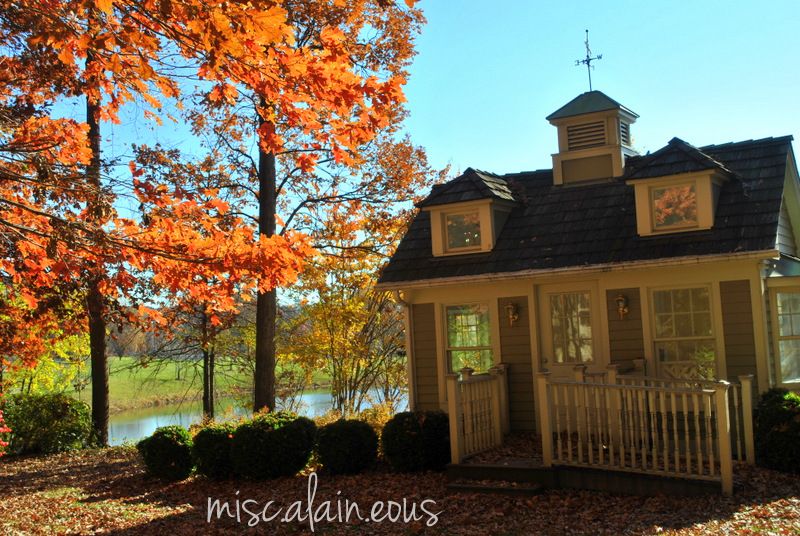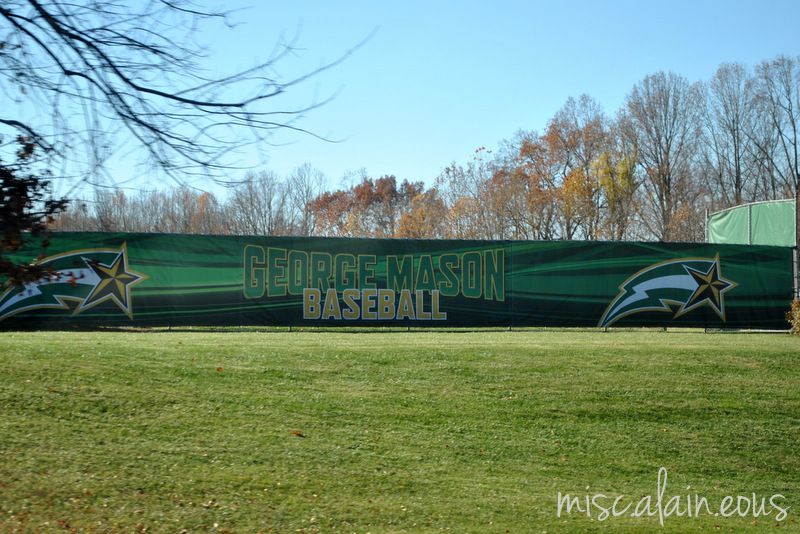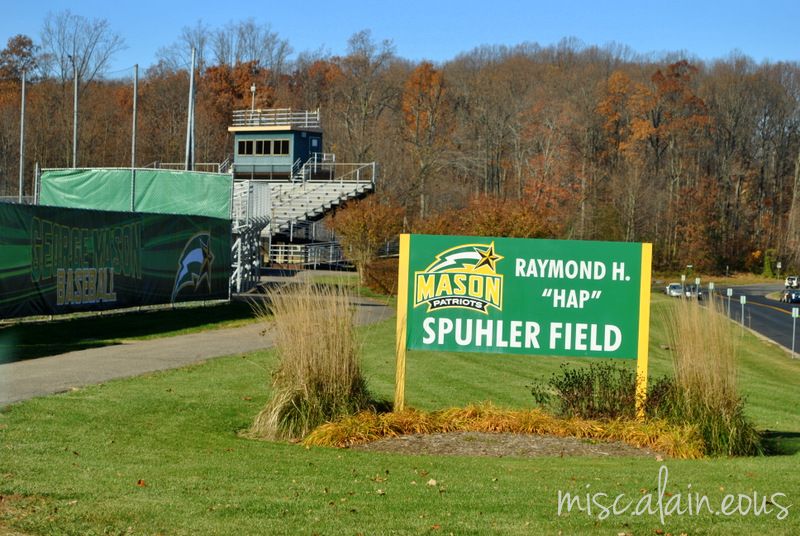 We took the short drive to Fairfax, VA, to visit George Mason University, my husband's
alma mater. The main purpose of the trip was to eat lunch at a Greek pizza place that still
has Matt's favorite pizza of all time, but we went up earlier so Matt could take us on a tour
of his college campus. Will loved walking the grounds, and exploring, walking side-by-
side and hand-in-hand with his daddy. It definitely brought back some memories of our dating
days, just being back in the area. I didn't go to college at GMU, but we did start dating
after he transferred there, so there were many trips back and forth between Fairfax and Greens-
boro, and there were weekends spent watching baseball games and admiring Matt in his uniform.
This little walk down memory lane really made us realize how different our life is now with
jobs, a mortgage, bills, being parents - all the responsibility that comes with all of it, but
we wouldn't change a thing and we love where our life is right now!
I can't wait to eventually take Will on a tour of the college campus at my alma mater,
and where Matt and I first met!