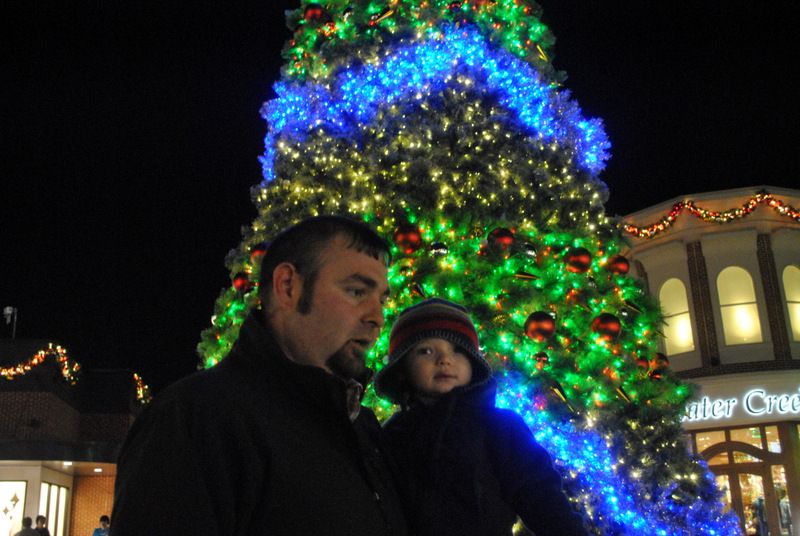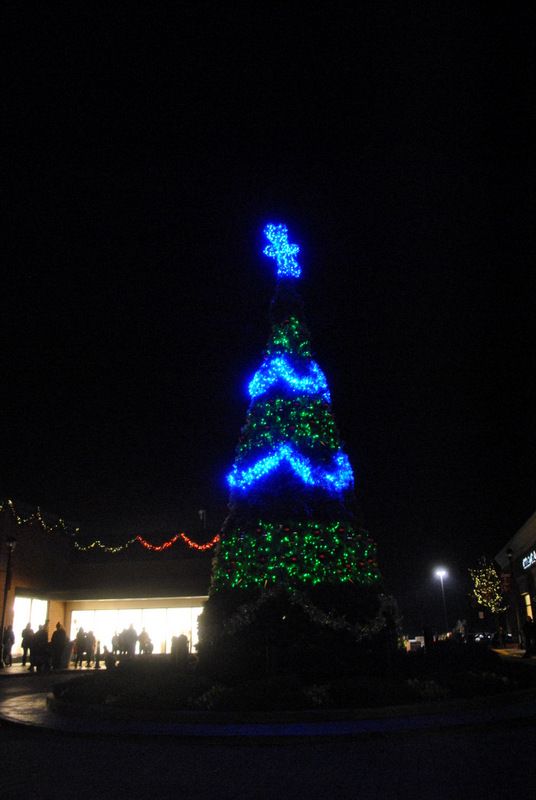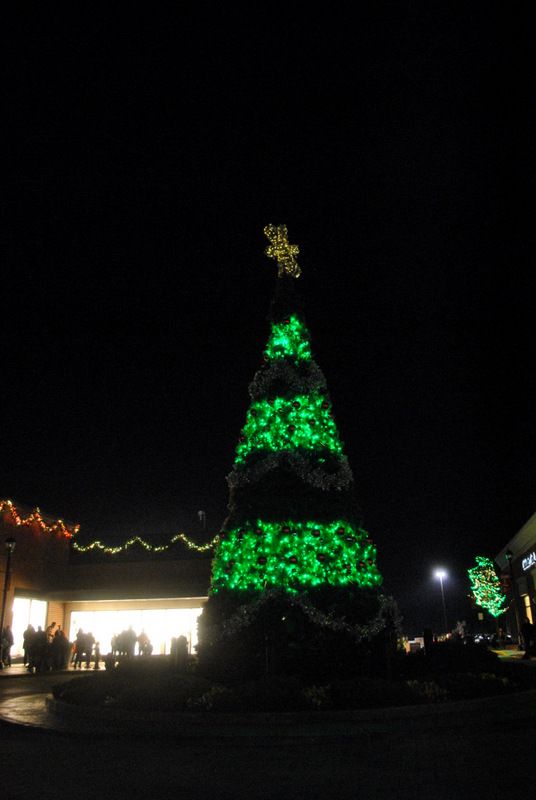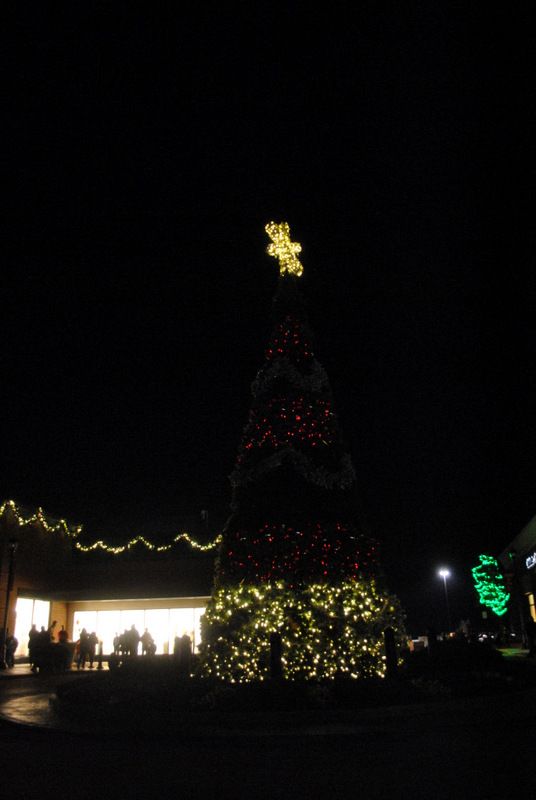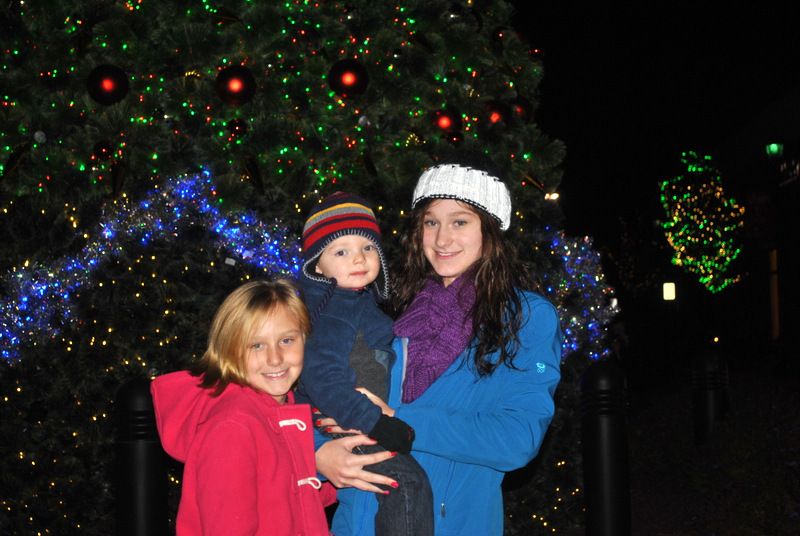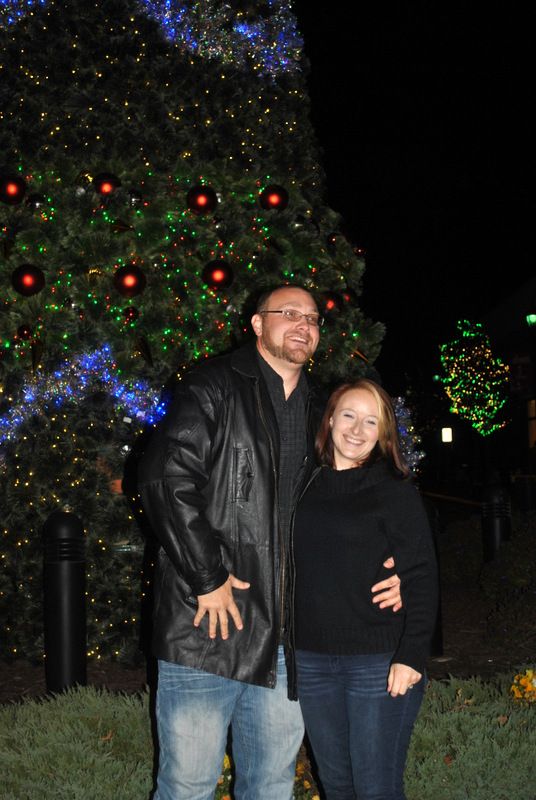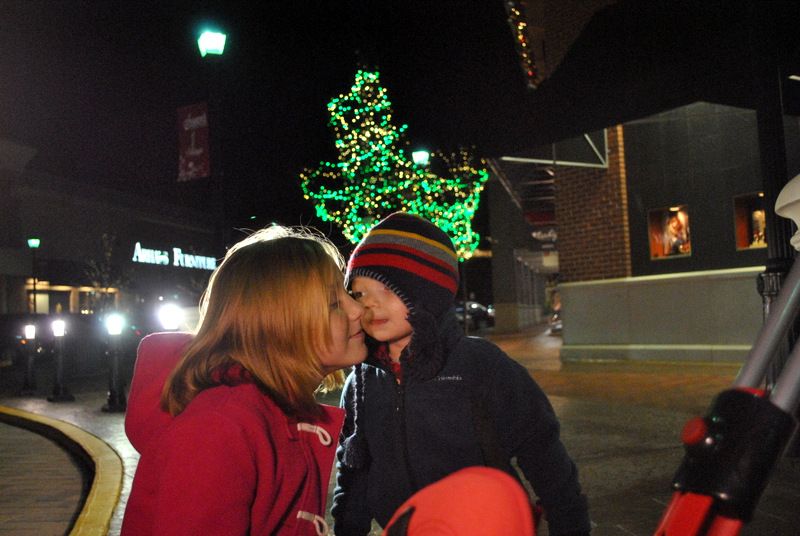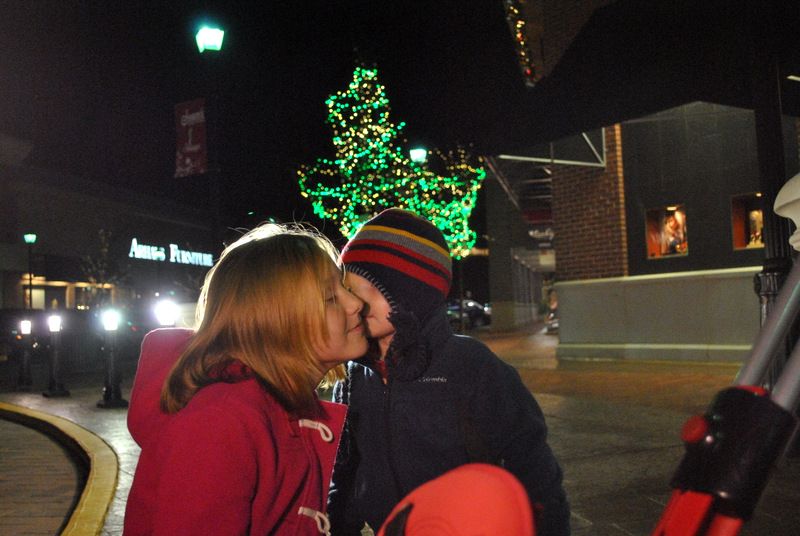 We met up with my cousin and her family at the local town center for a musical light show,
followed by dinner. Will enjoyed the light show, but he especially loved giving cousin
Ellie kisses. He never gives kisses. He always turns his cheek so you can kiss him. His
precious little grin gets me every time! I love my precious boy!!