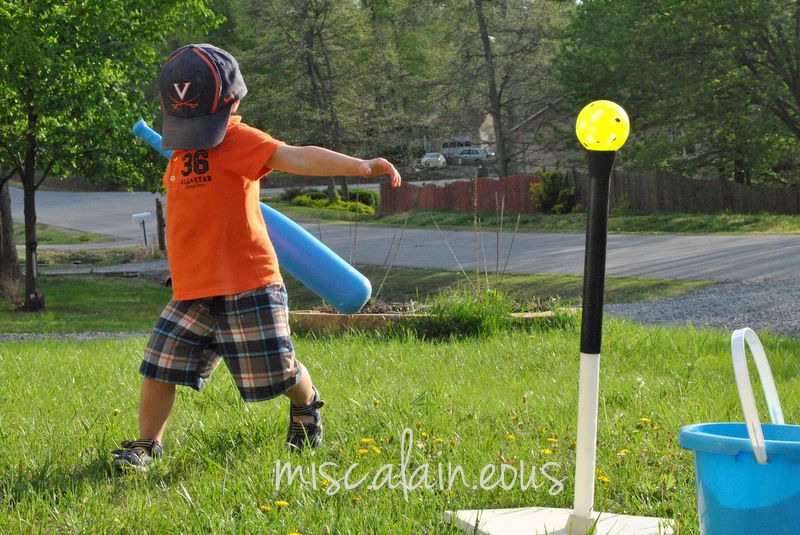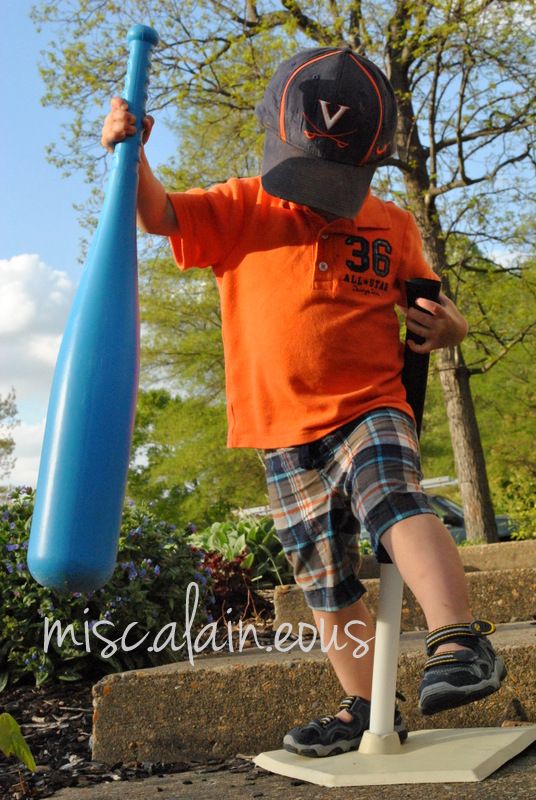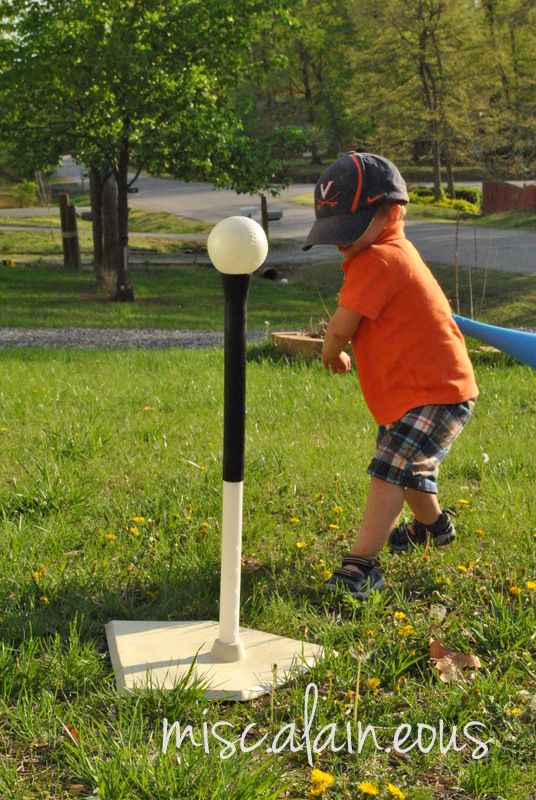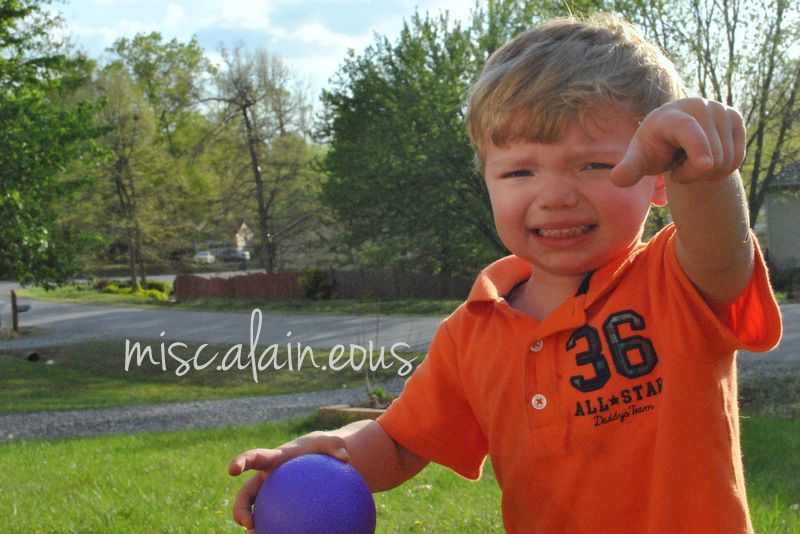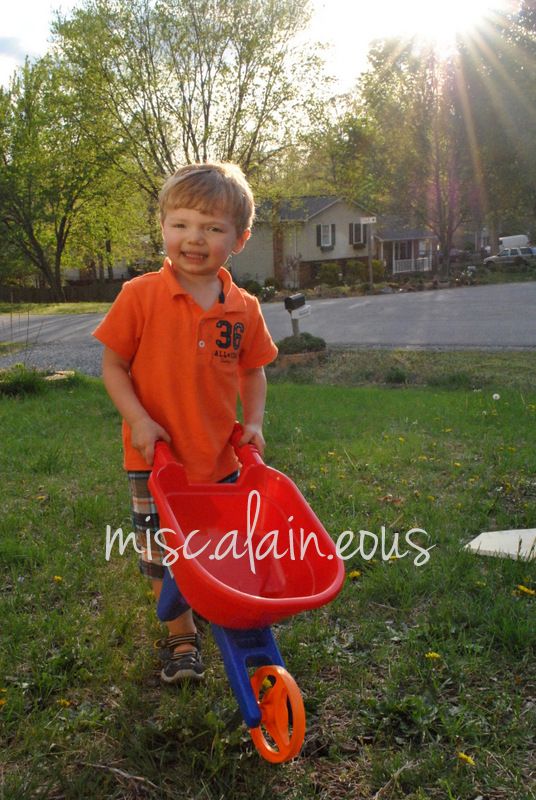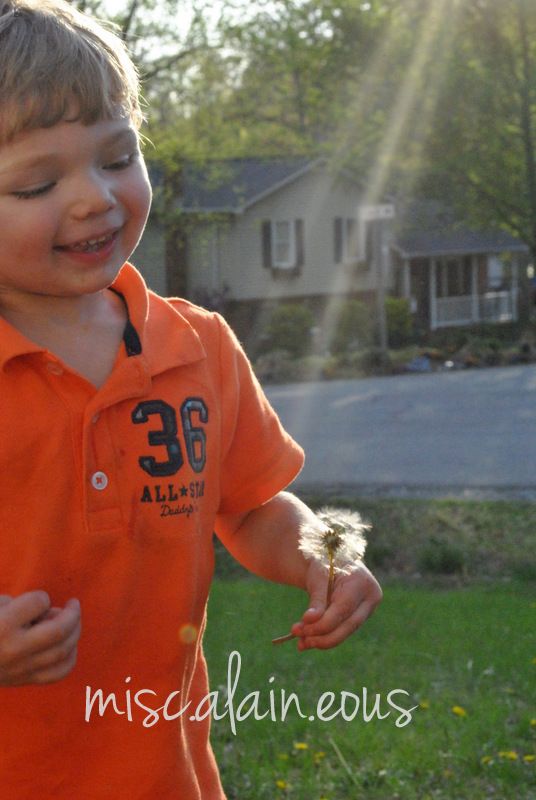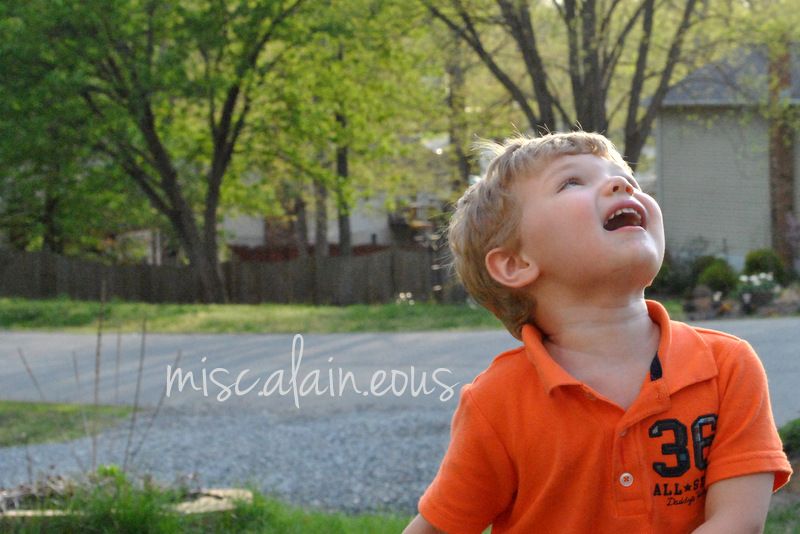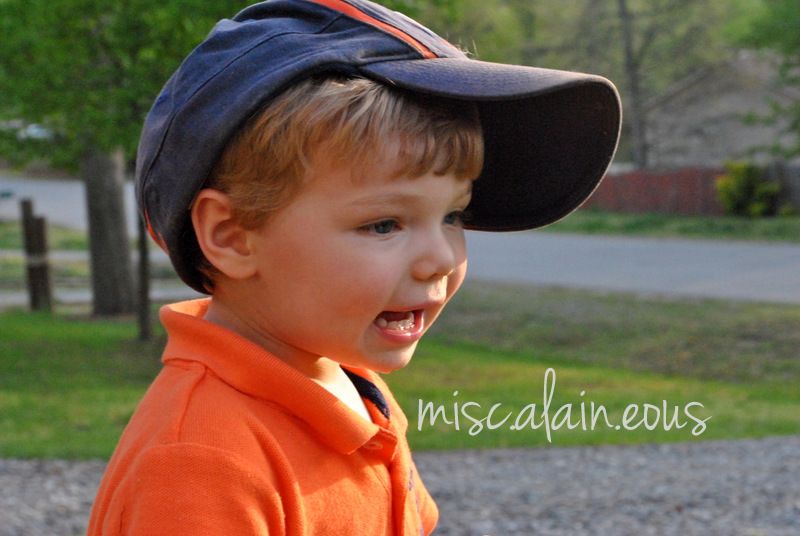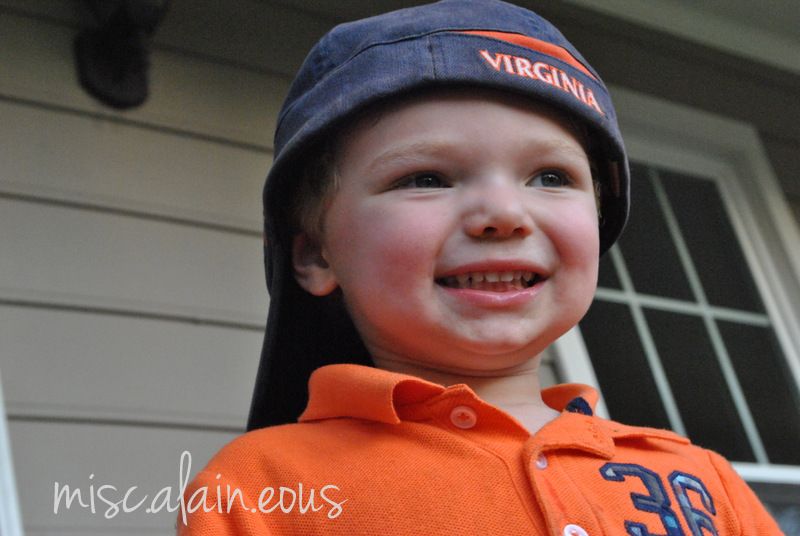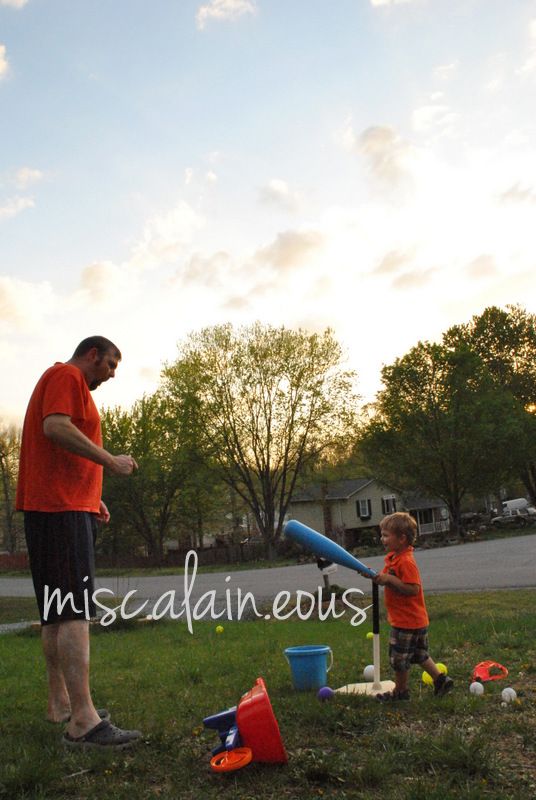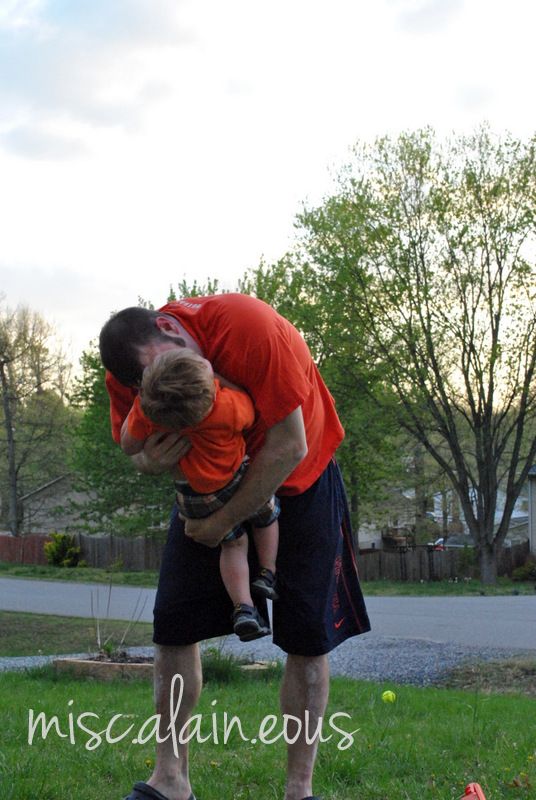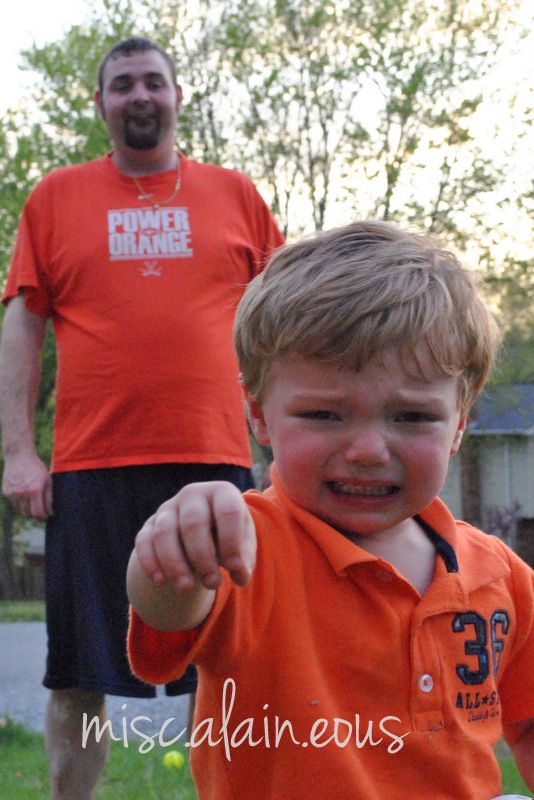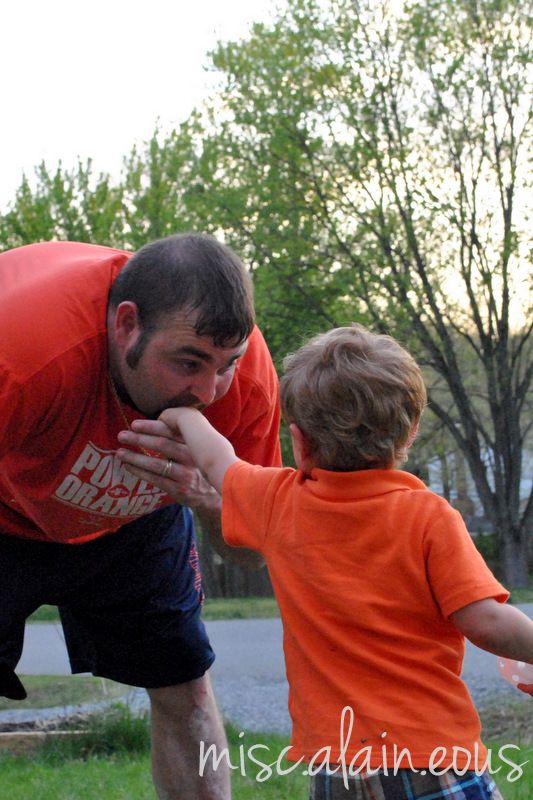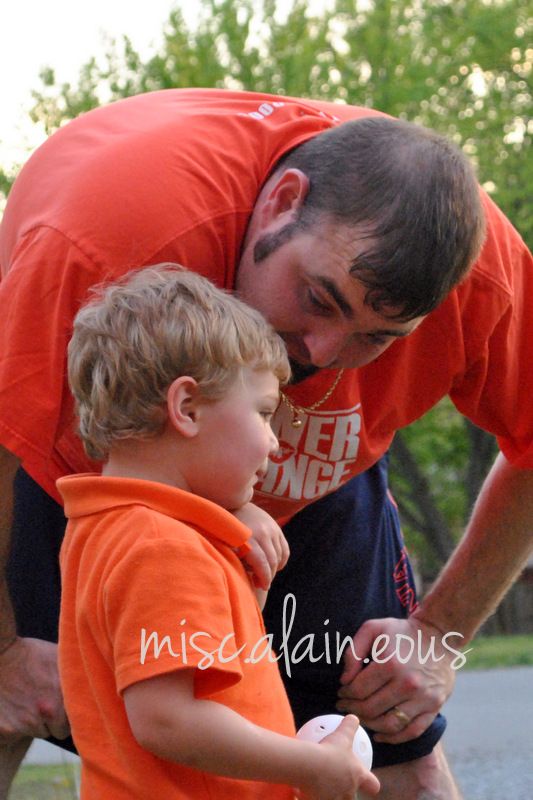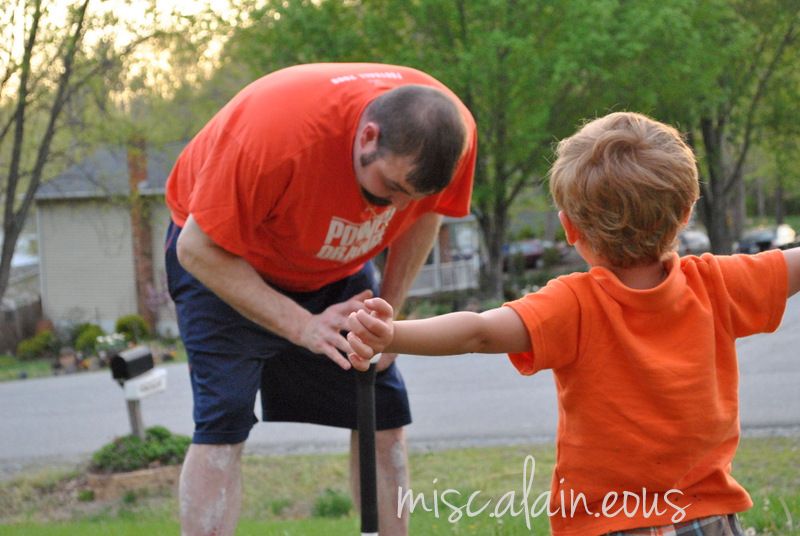 So, apparently, we love orange around here. Could it be because of the UVA colors? I am
pretty sure that has a lot to do with it. This is a typical evening around our house this time of year.
In the front yard, ending a long day of work and daycare, savoring the last few hours of sunlight
before we have to go to bed and start it all over again the next morning. As working parents, we
live for this time with the boy to just play and let lose. If you are wondering about the first
crying face, the message was "No pic-ures, Mommy! Pway wif me!". If you are wondering about the
second crying face, "Daddy hurt my finger!"... and then kissed it and made it better. We are lov-
ing the weather that allows us to be outside enjoying this time!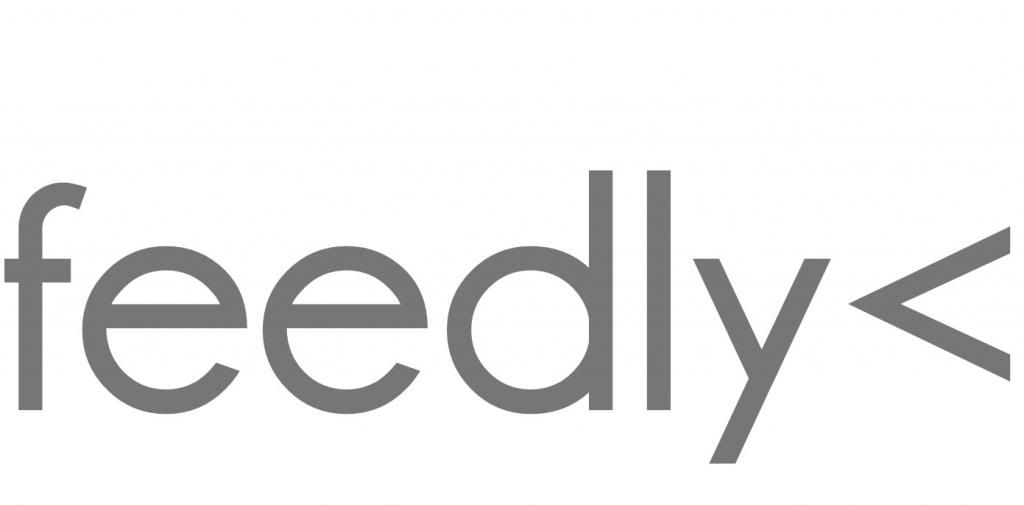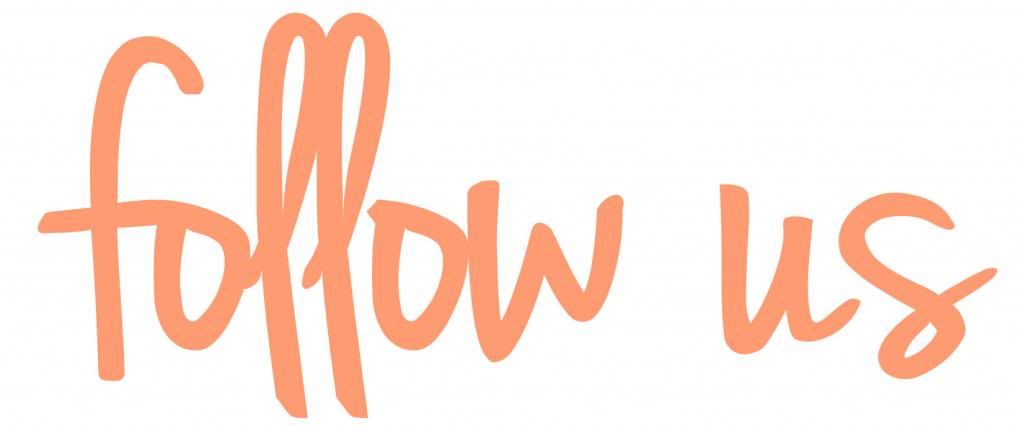 view original post
here