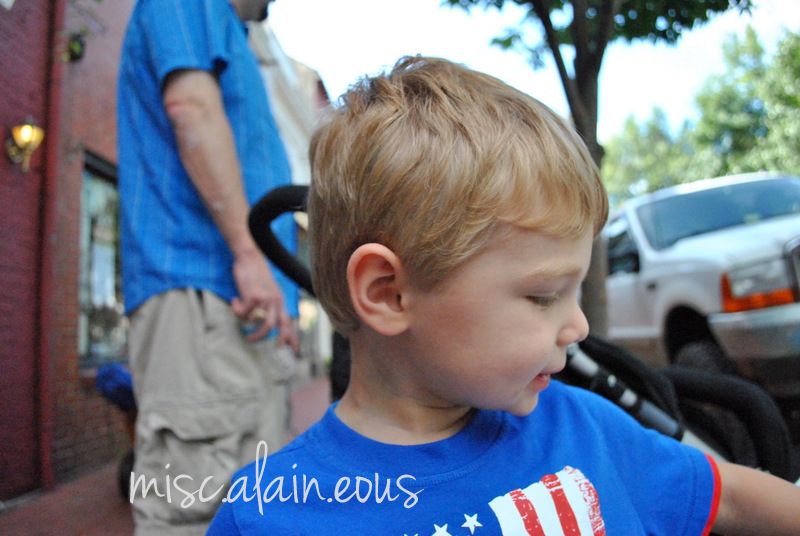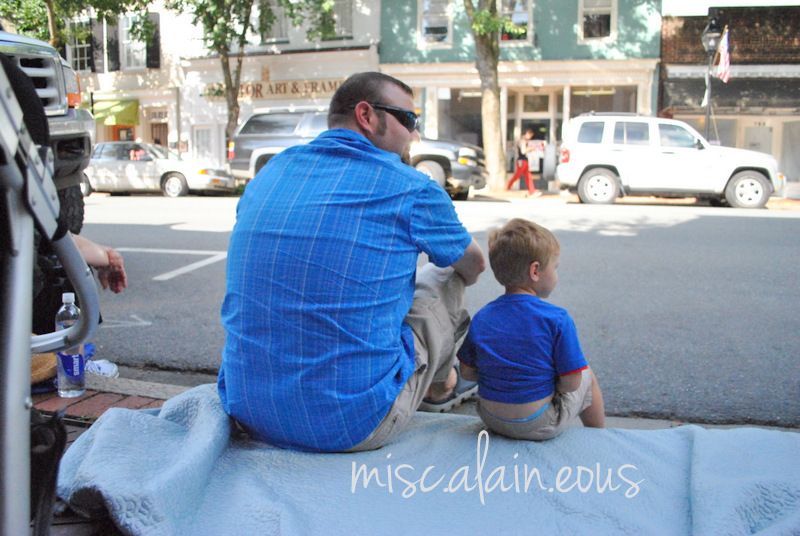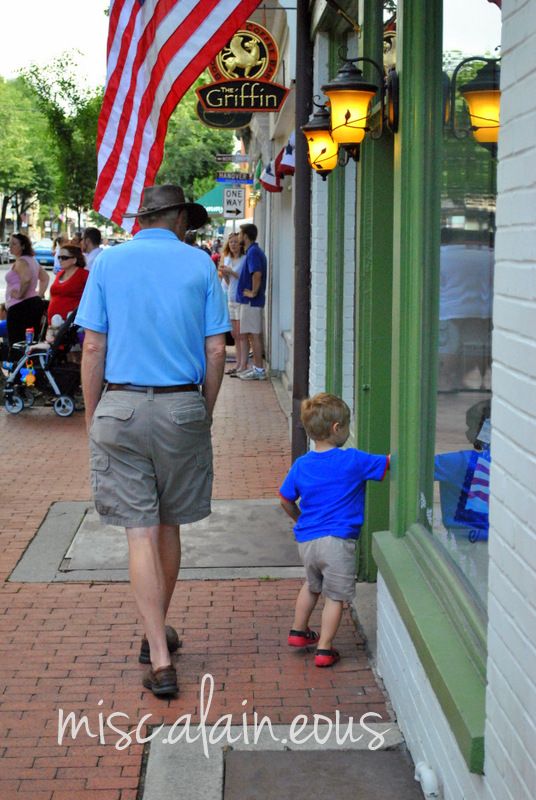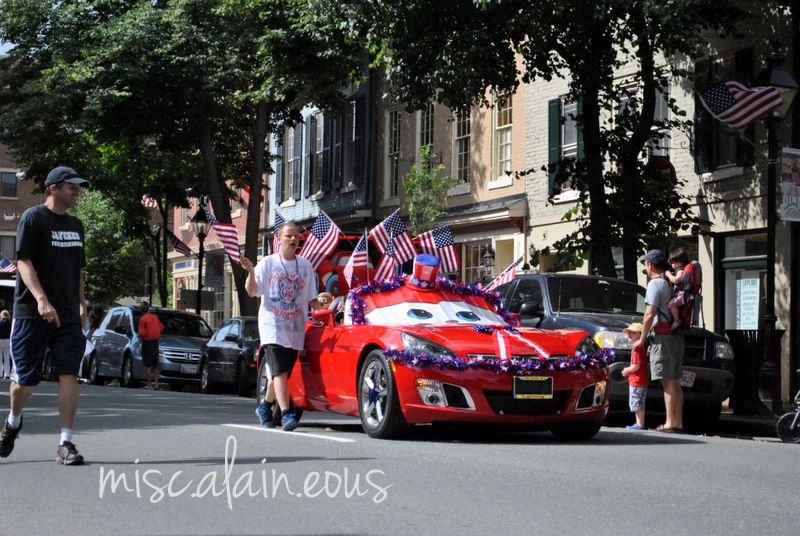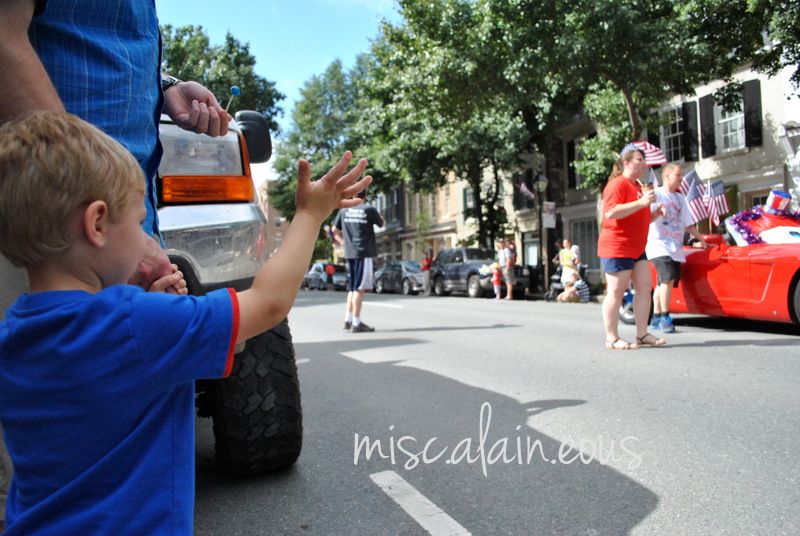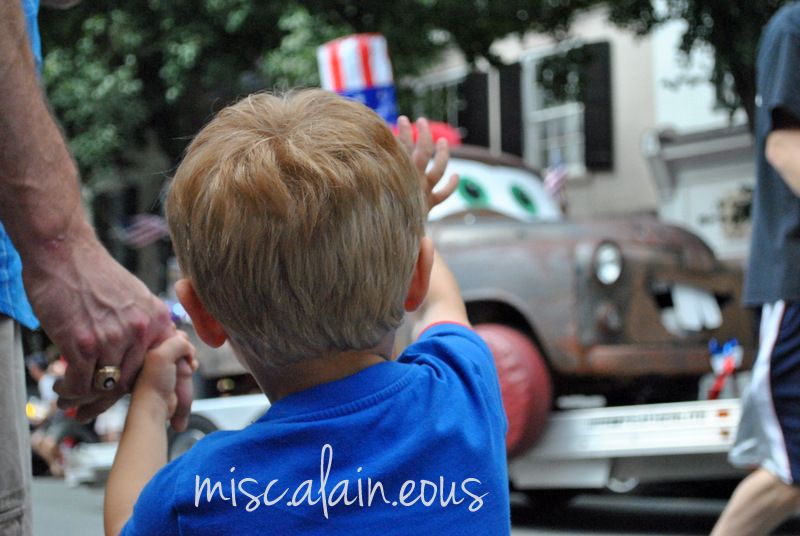 We started our day downtown for he Fourth of July Parade. The word parade used very loosely
there. We figured out pretty quickly that this was going to be nothing like the Christmas
Parade when parade watchers had to fight of cars for parallel parking spaces. It was a cute
little event with children and their parents riding bicycles all decked out with red, white,
and blue decorations. It ended with Lightining McQueen and Tow Mater, creations of a local
body shop. I am sure you can guess who was super excited by the finale!! We even walked up
a street and caught them going by again so he could wave some more!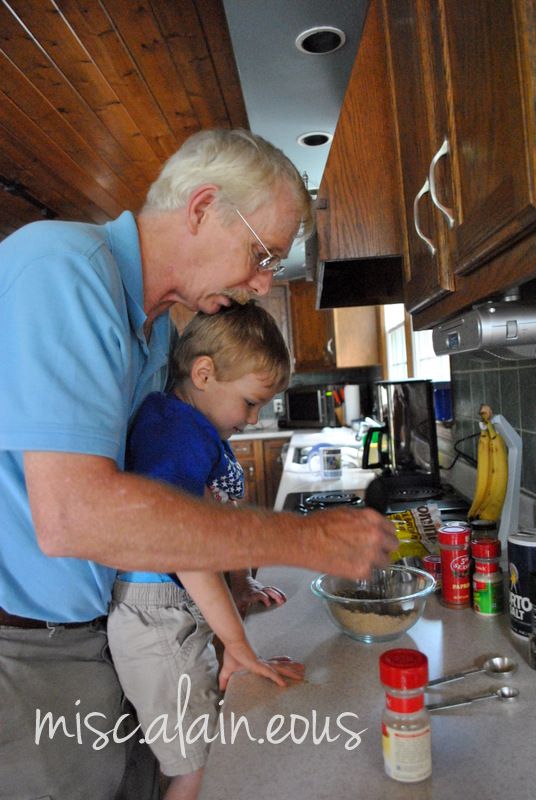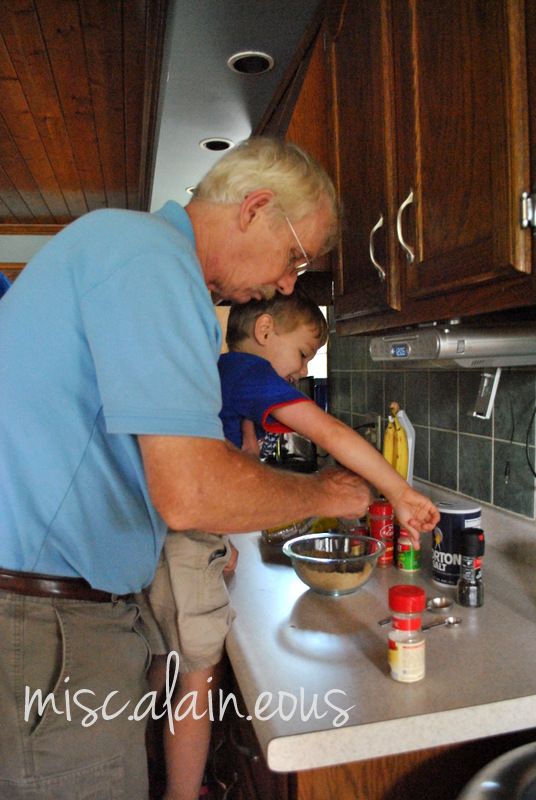 After a little stroll downtown, we headed home to fire up the grill. Will helped Pa-Pa Steve mix
up the rub for the barbecue.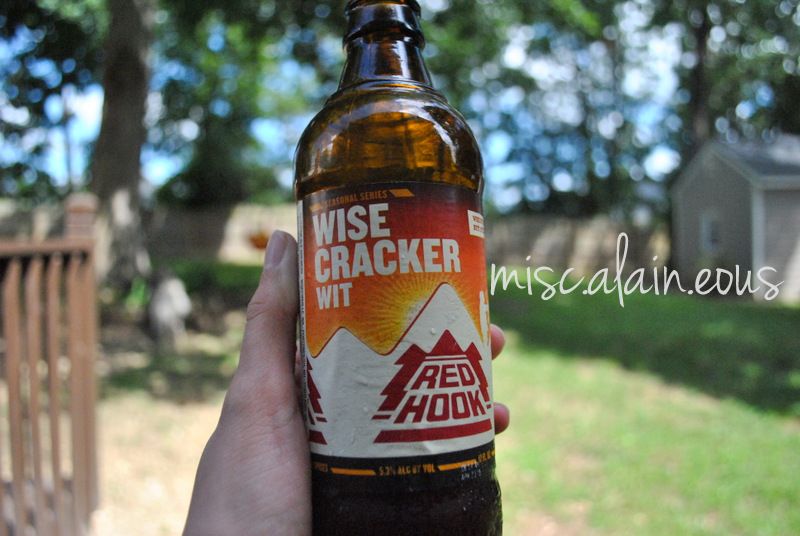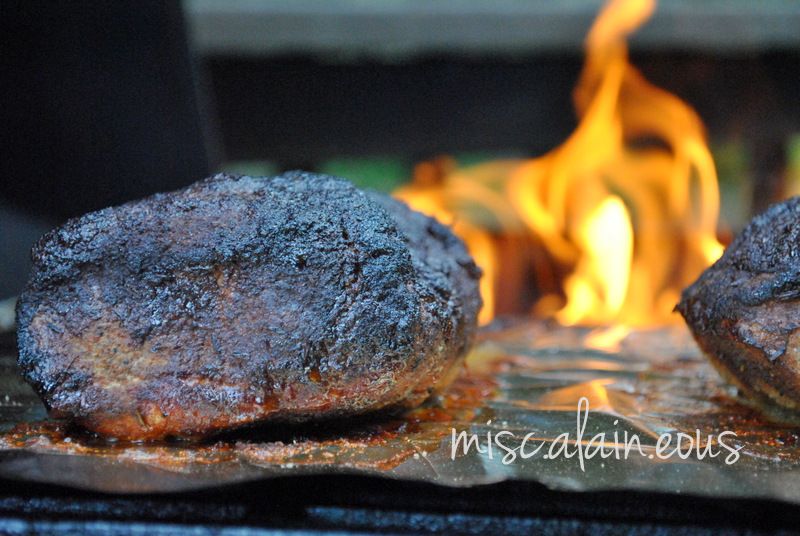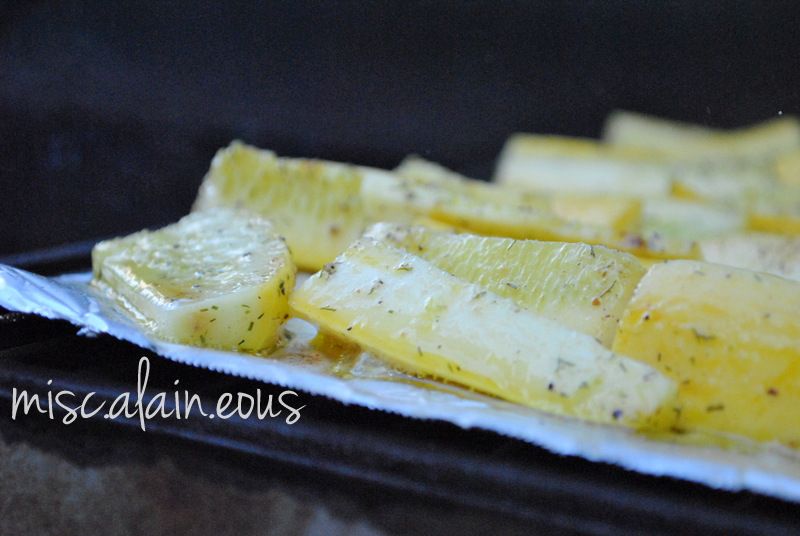 We spent the afternoon grilling and relaxing in our backyard. My daddy knows the secrets to
delicious barbecue, and makes the best homemade barbecue sauce to go with it. We also grilled
some summer squash!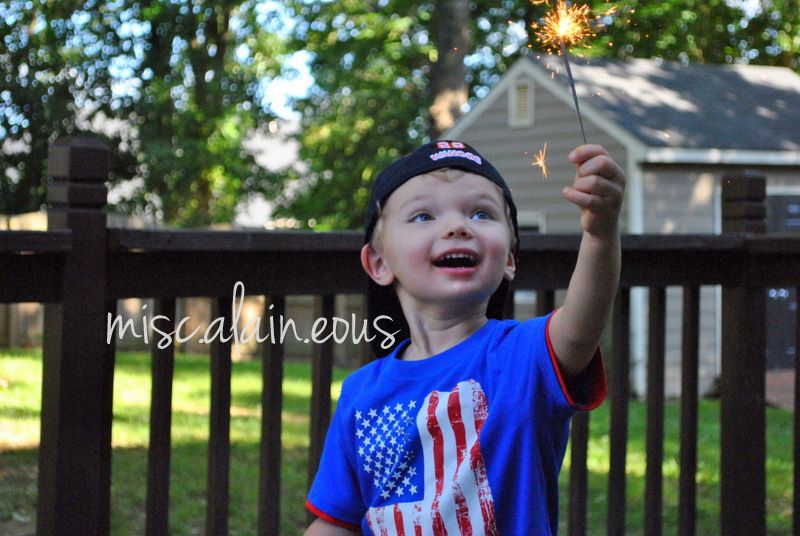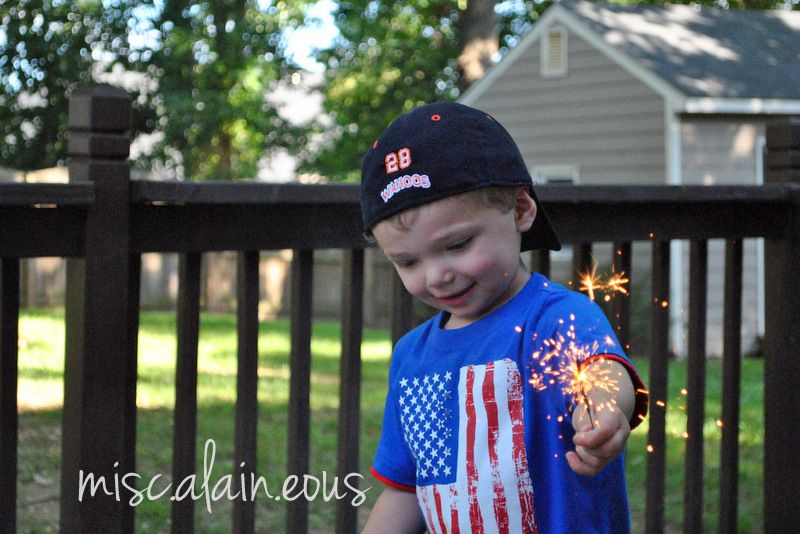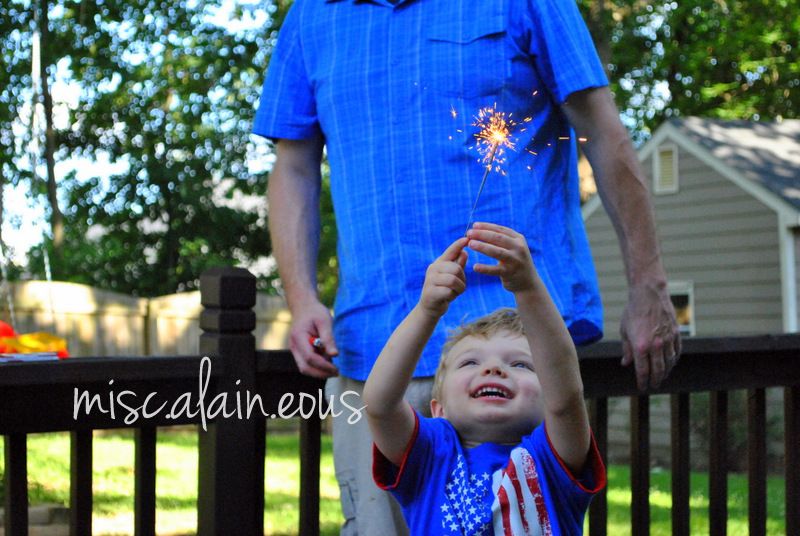 Matt and Will couldn't wait to bust out the sparklers!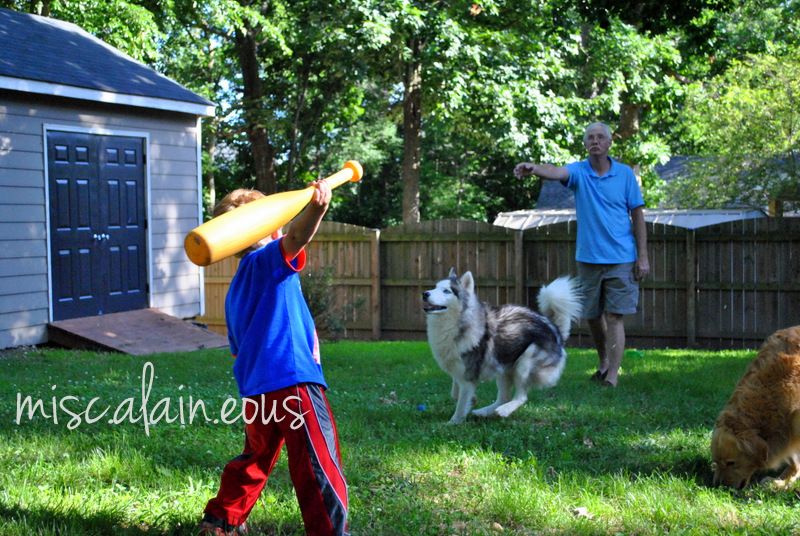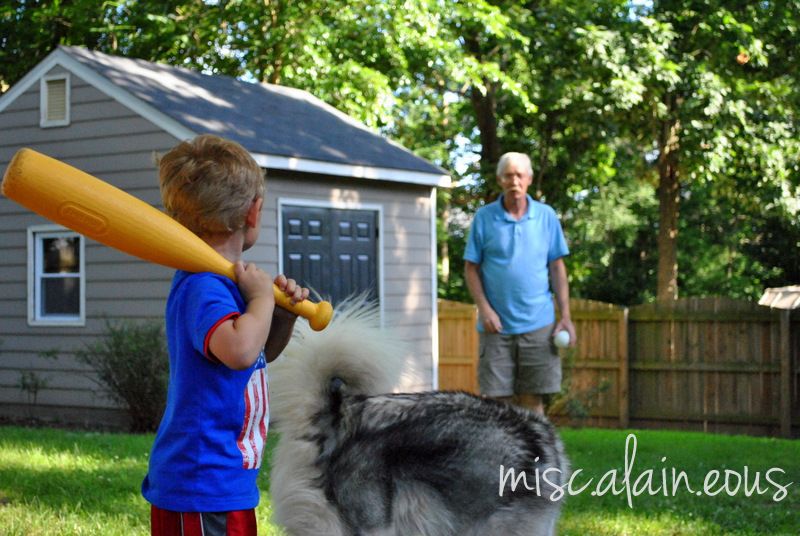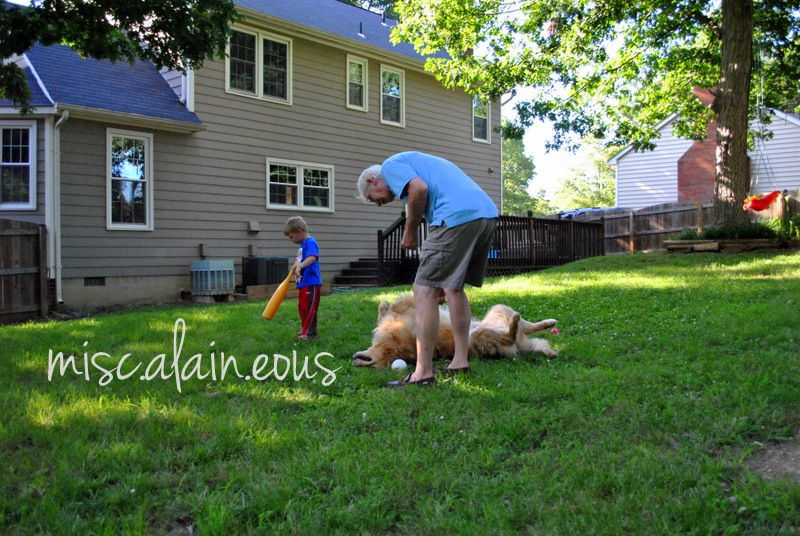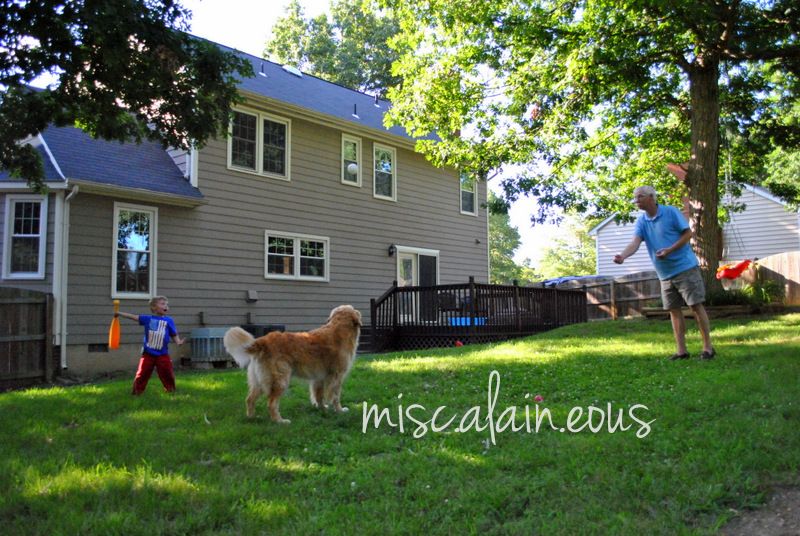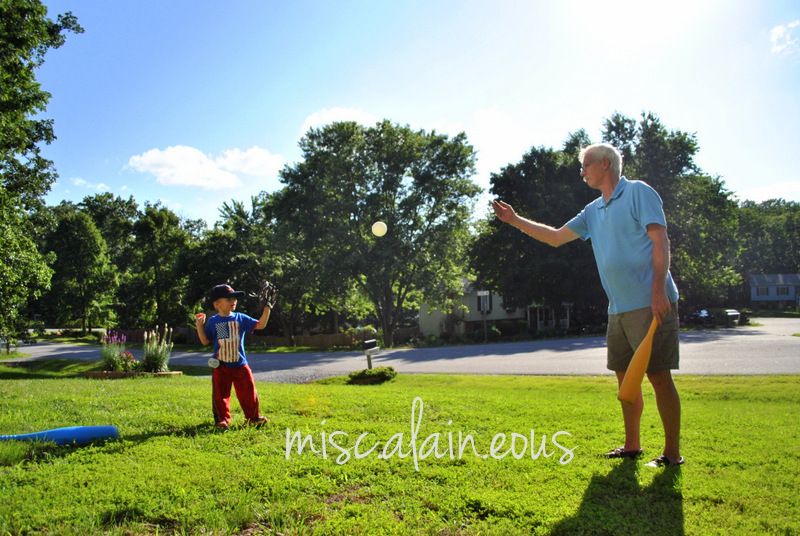 After dinner, we played baseball outside. I am sure daddy threw over 500 pitches to Will over
the week he visited. All Will wanted to do was play baseball. After breakfast, before lunch,
after lunch, before dinner, after dinner, every day... he wanted to play baseball with Pa-Pa!
My dad was more than happy to oblige. Of course, when it was raining, they were stuck on the
porch so daddy taught Will to spin the basketball. He still practices that move when he gets
his basketball out!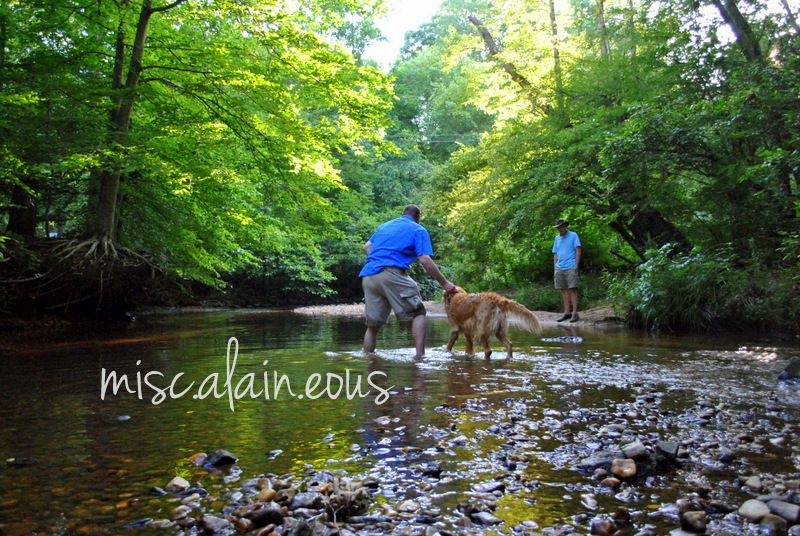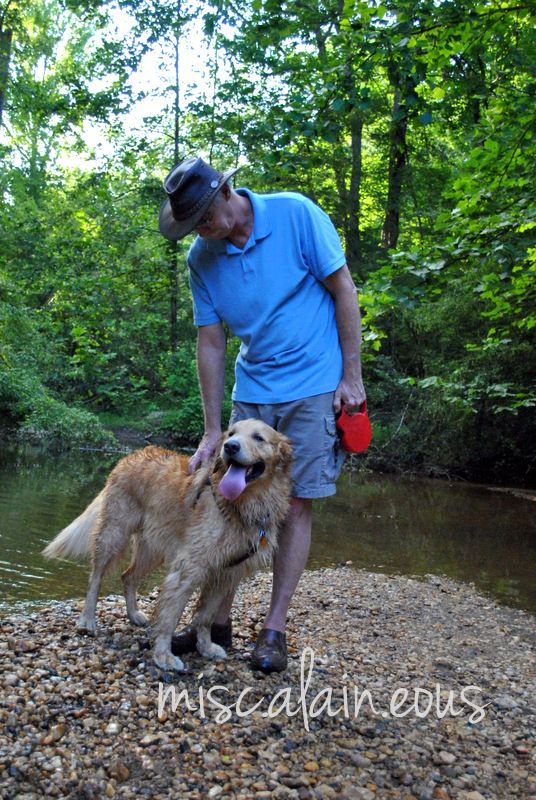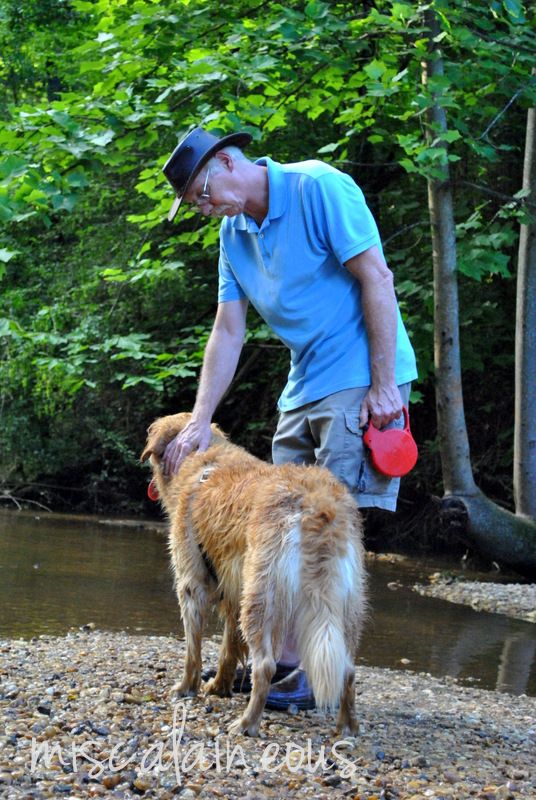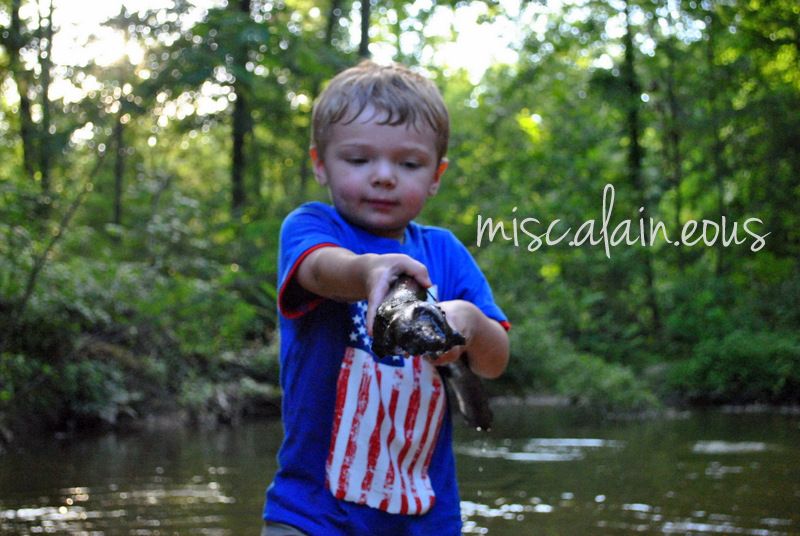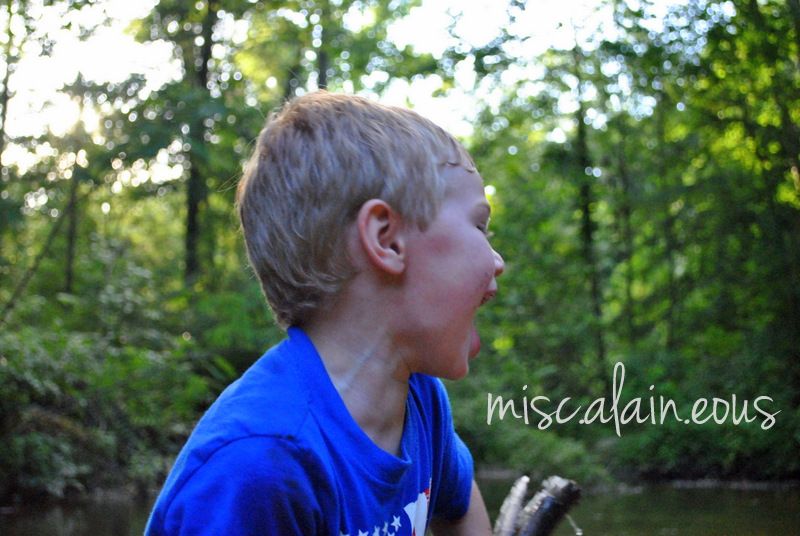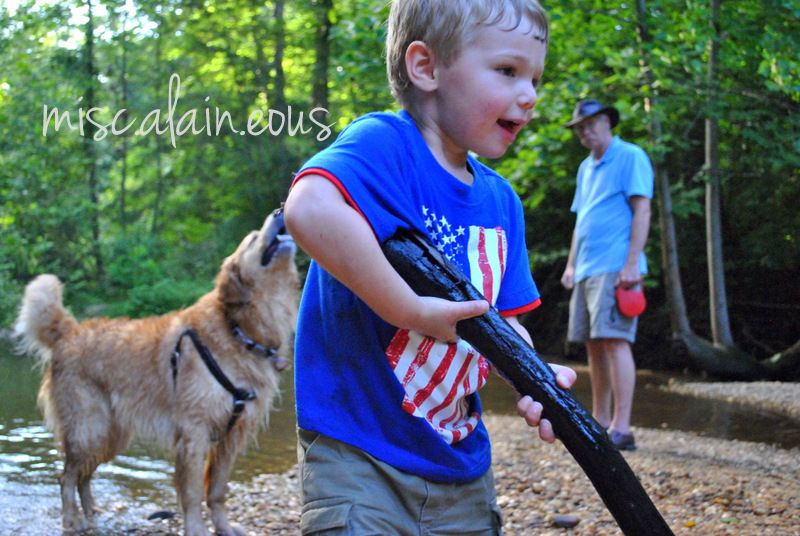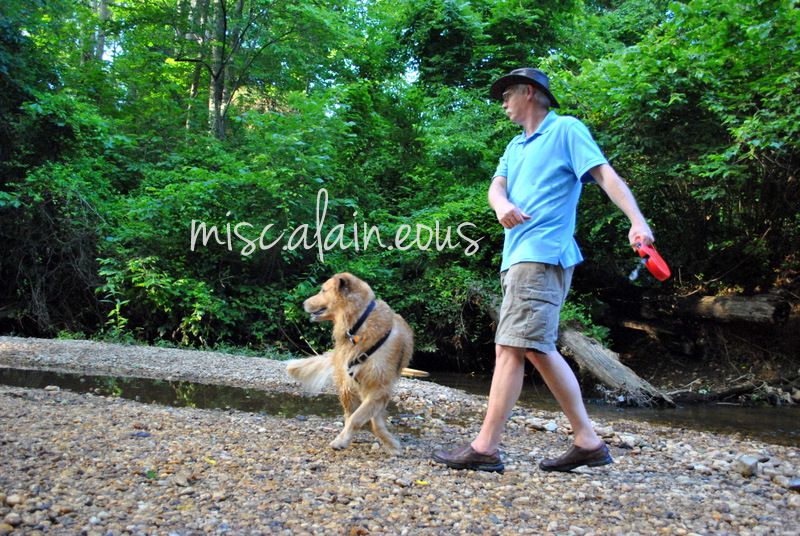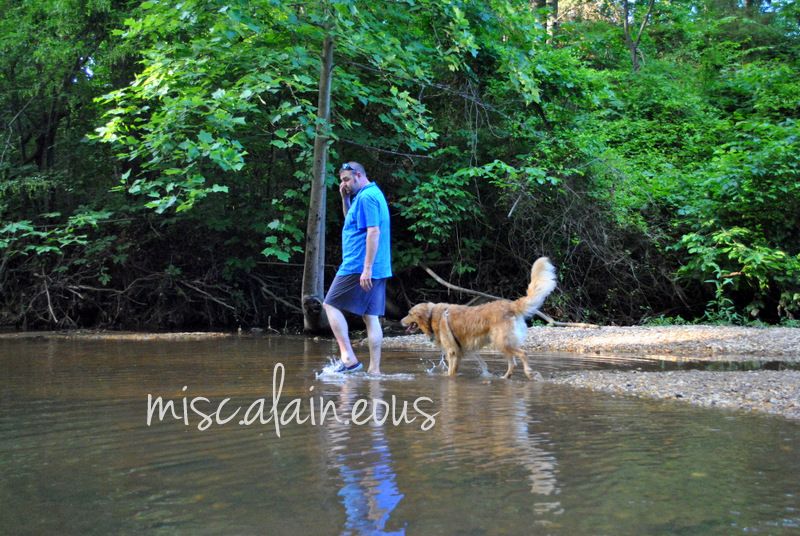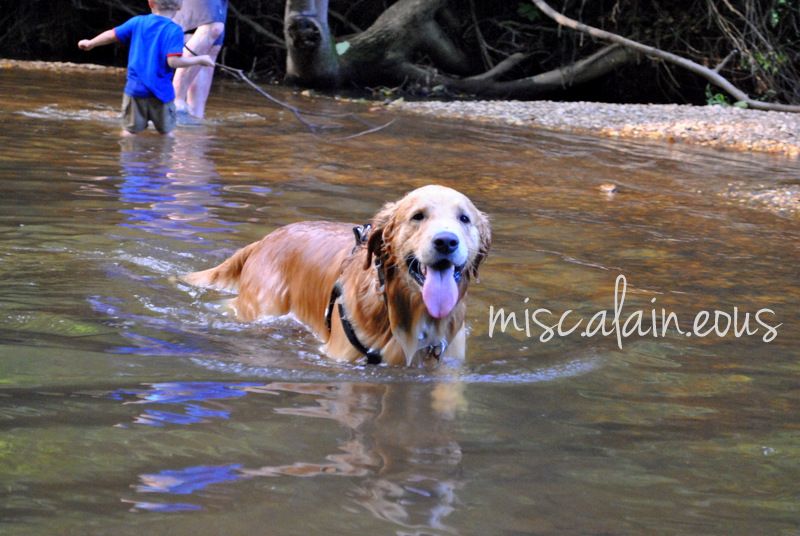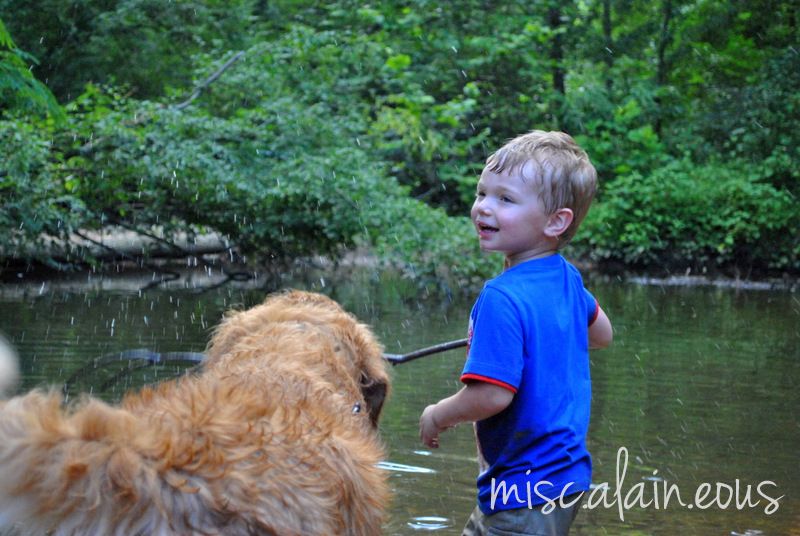 We decided to take daddy to see Will's favorite little creek and we loaded Mason up in the back
of the Jeep to go with us. Skye hates water, so we let him stay home. Mason was really timid about
the water at first, but after being thrown in the deep areas a few times he started to enjoy him-
self. We even let him off the leash to run around with no one else around and he did perfect! It
was a fun time, playing with sticks, splashing, skipping rocks. A perfect summer evening time!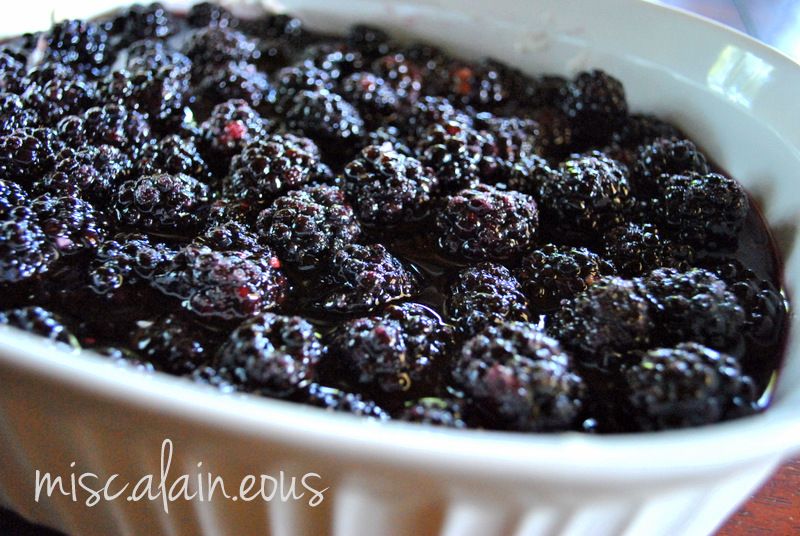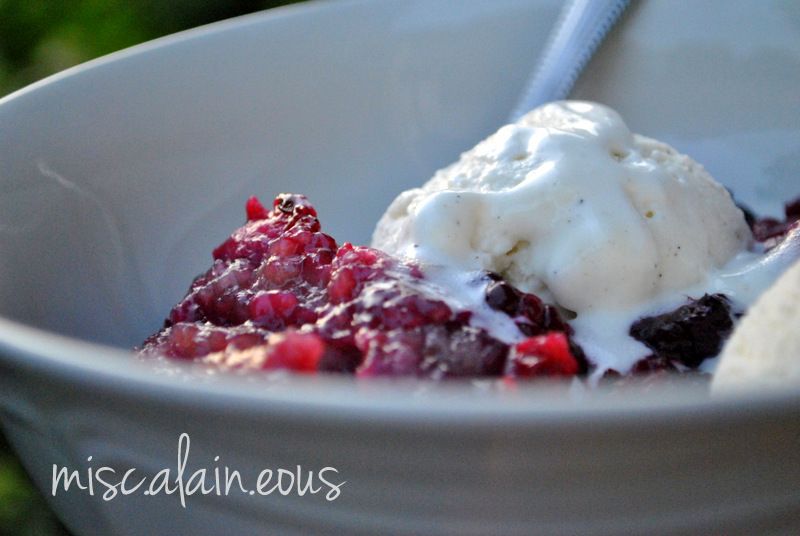 The best part of coming home was Daddy's blackberry cobbler. So delicious! He spoiled us by cooking
dinner and dessert the whole week. We had cobbler pretty much every night! The only thing I really
had to do was the dishes! It was pretty perfect!!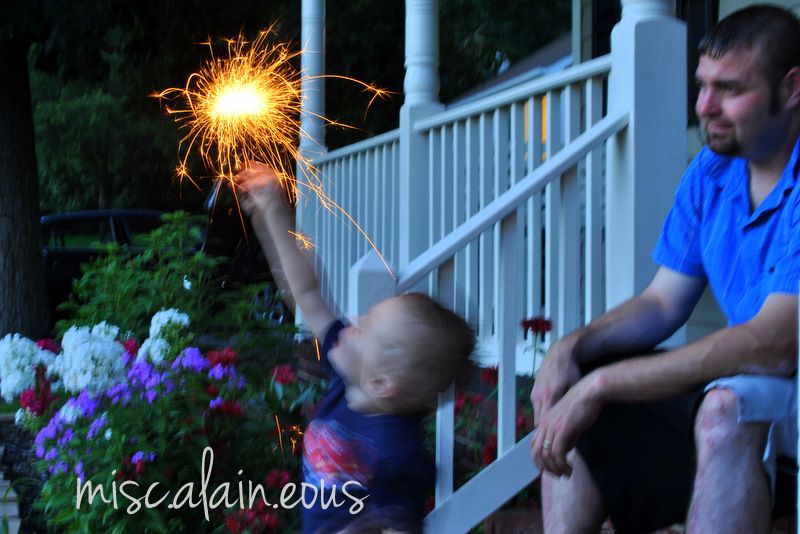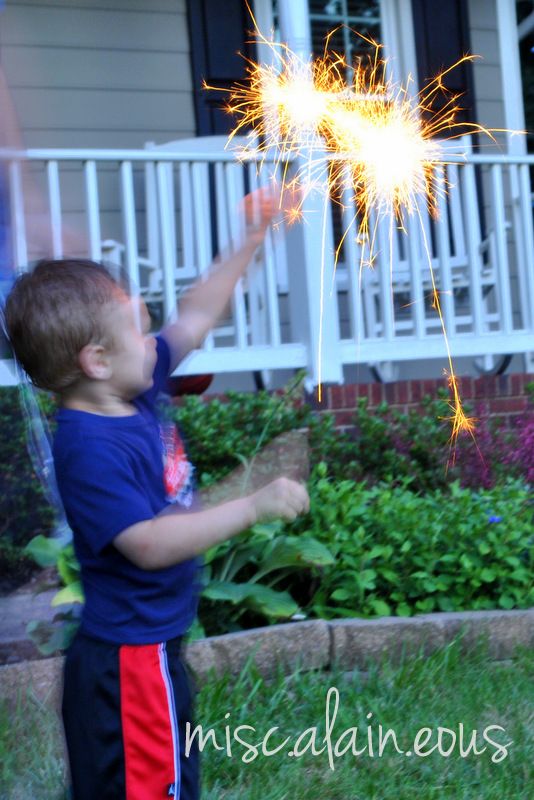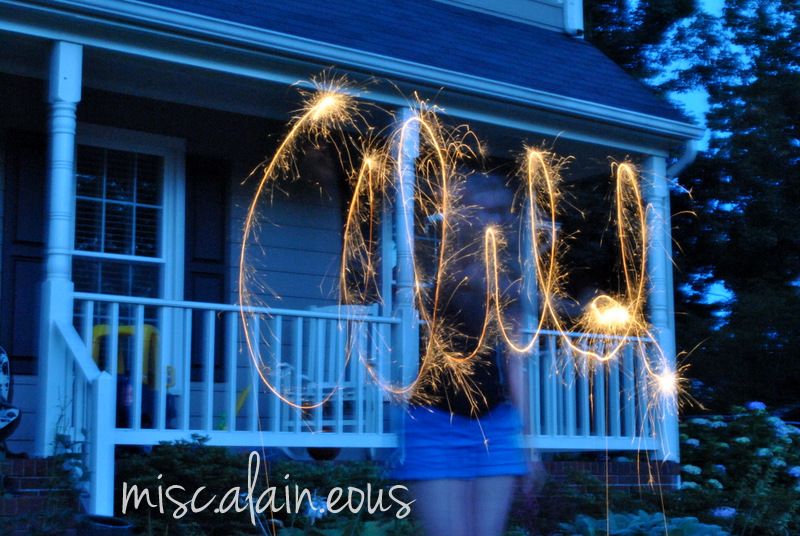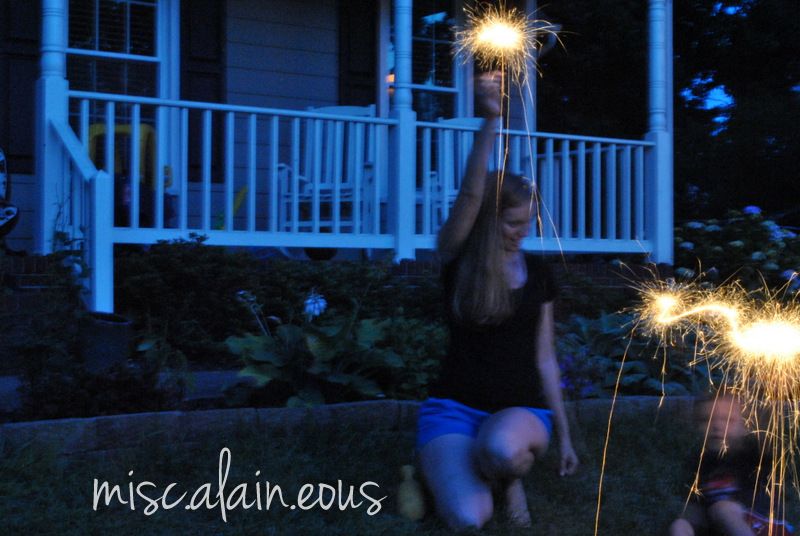 When it started to get dark, we broke into the rest of the sparklers. It was fun until Will decided
to grab the end of the stick and burned his little fingers!
It was an awesome 4th of July, and we are so glad my dad was here to enjoy it with us!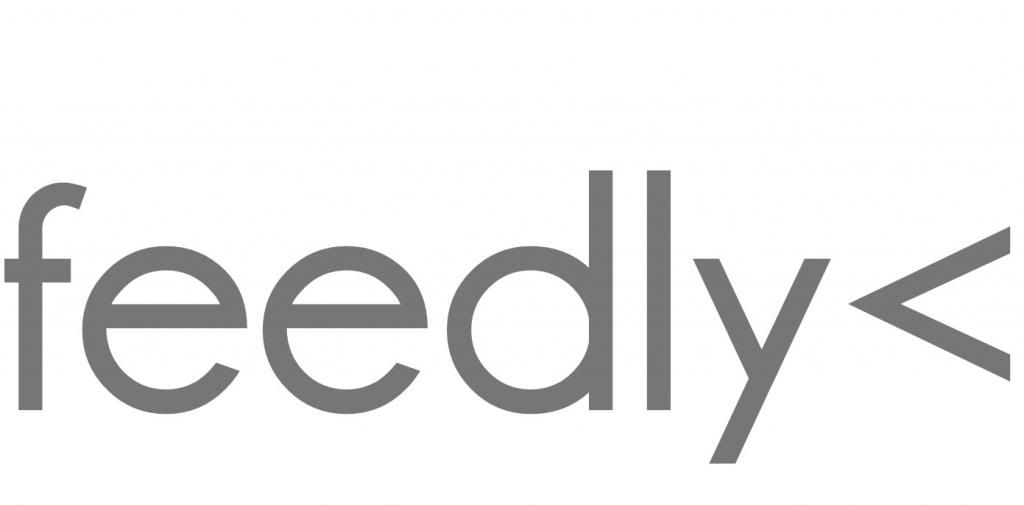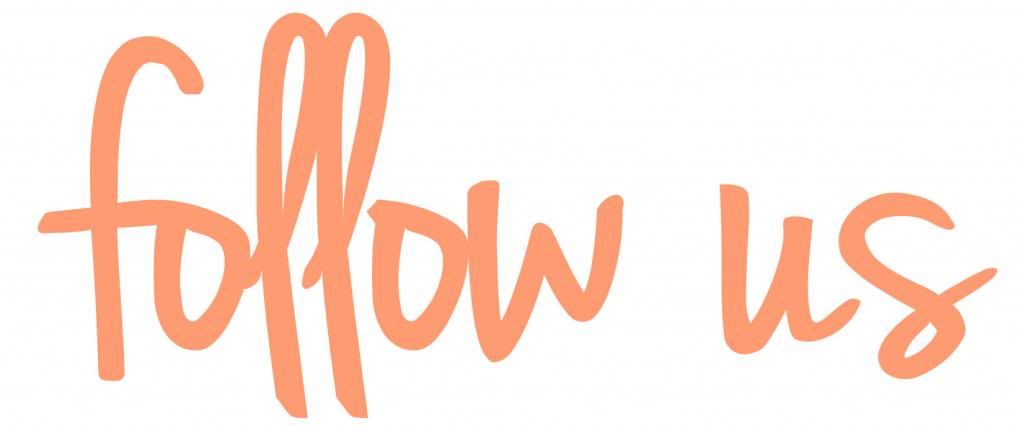 view original post
here