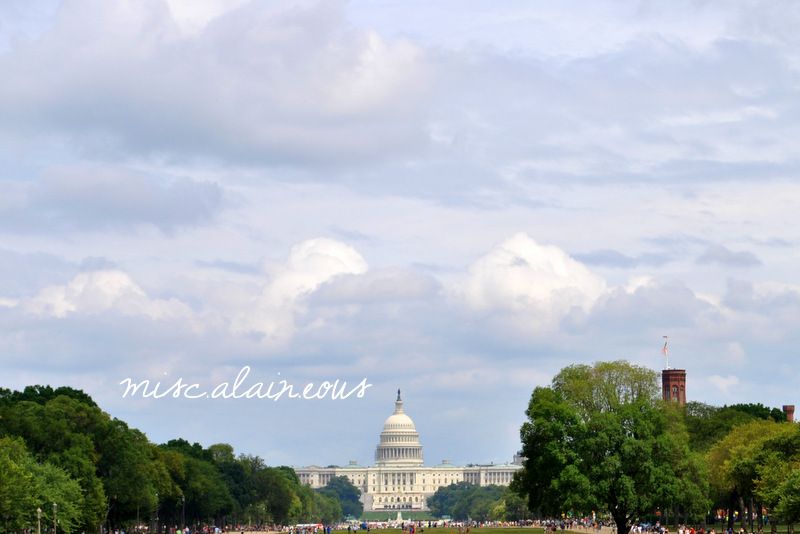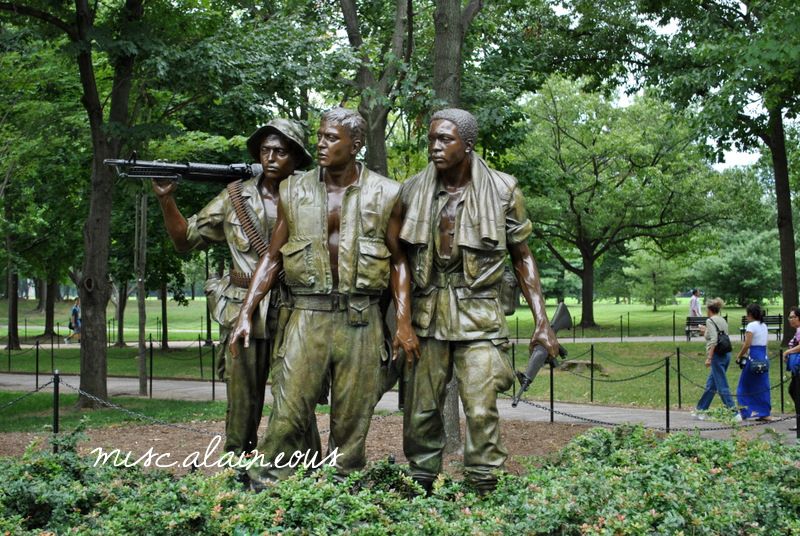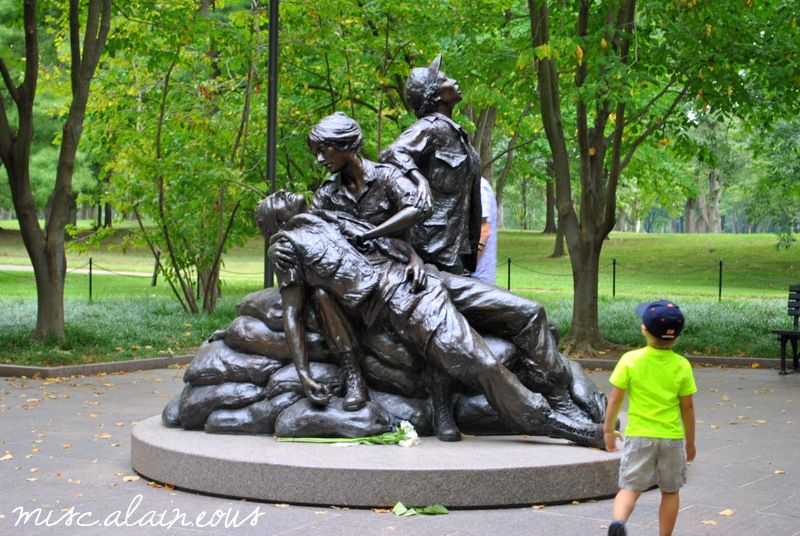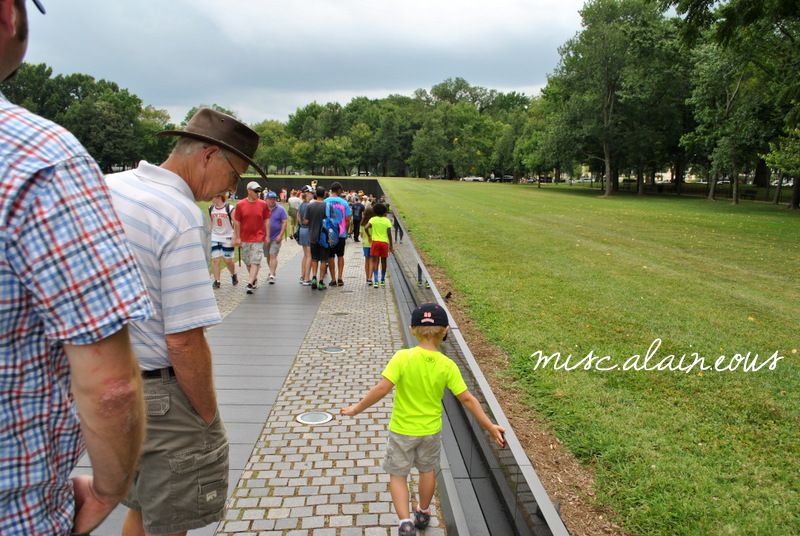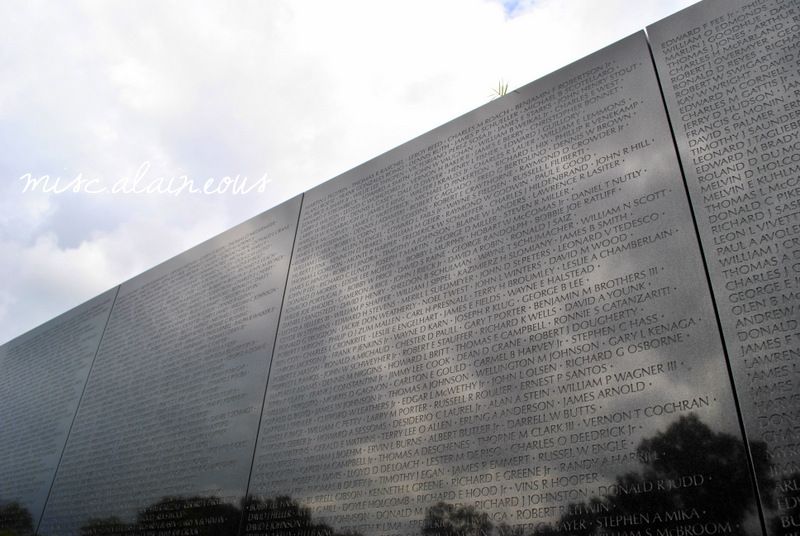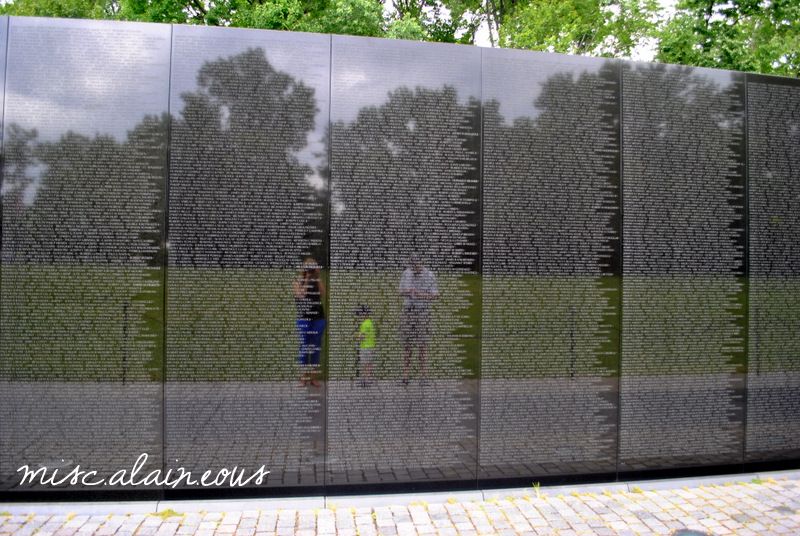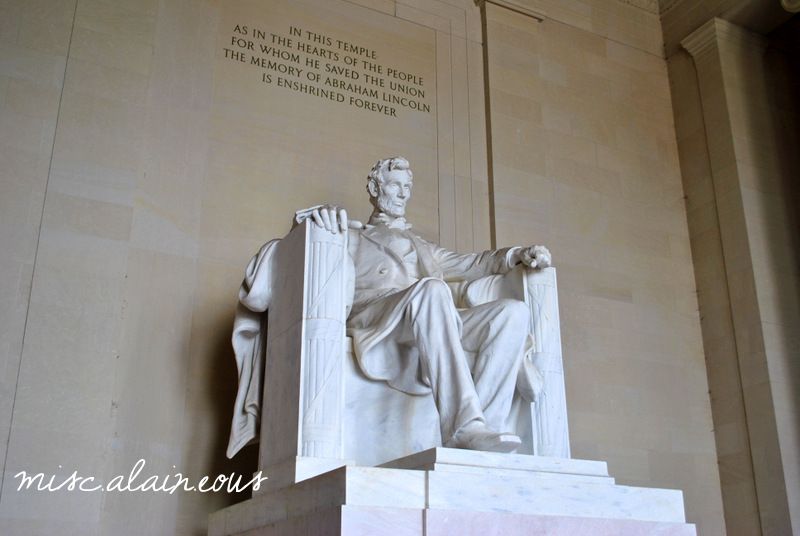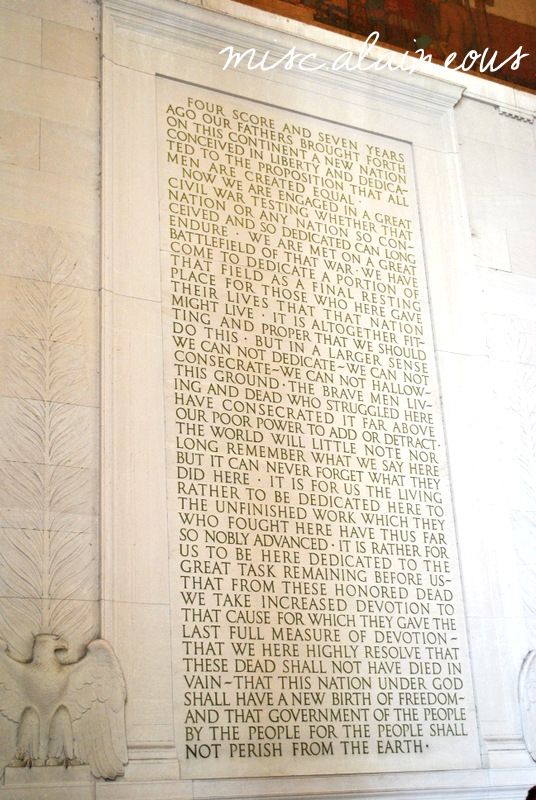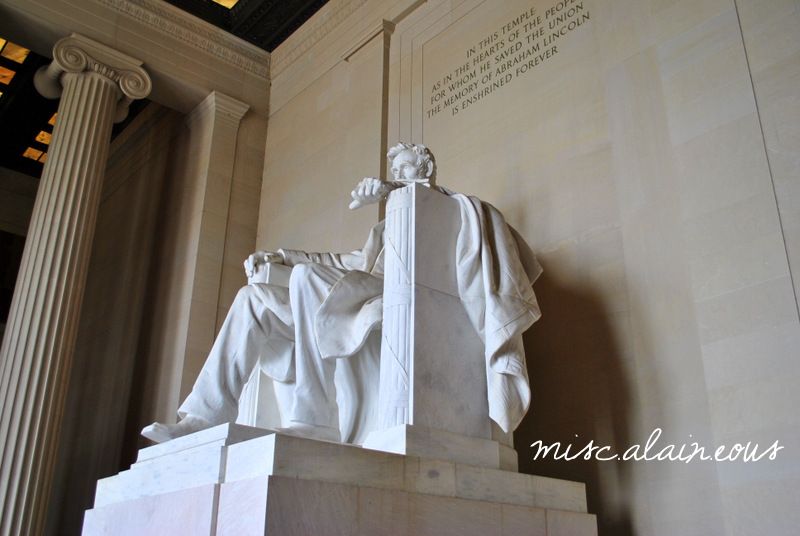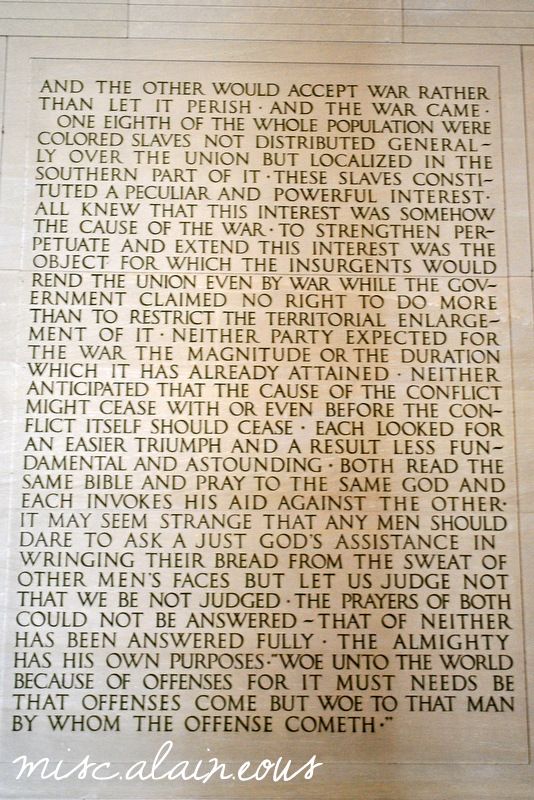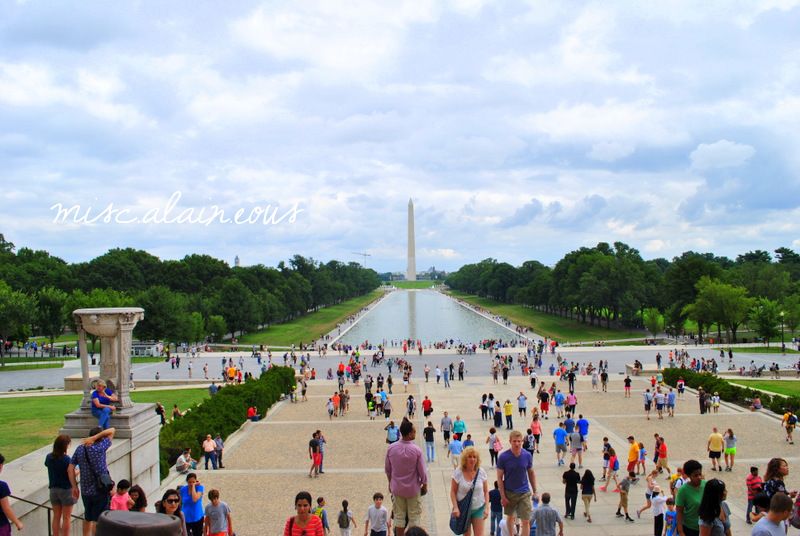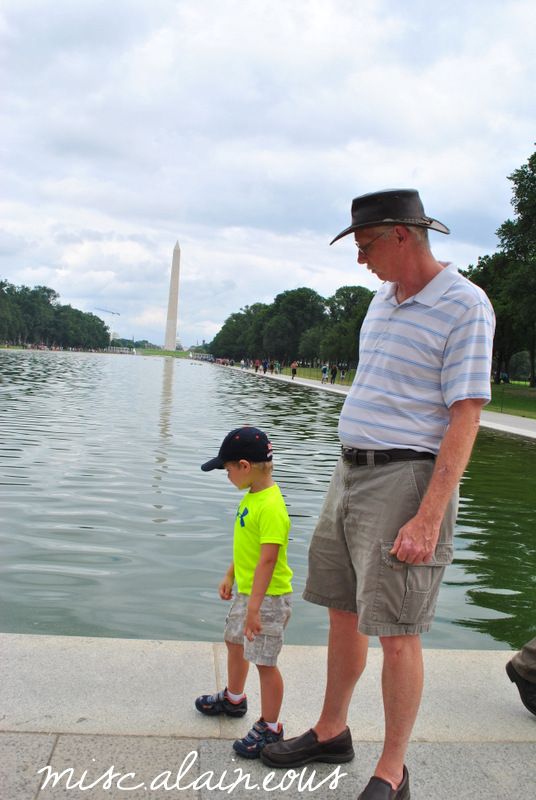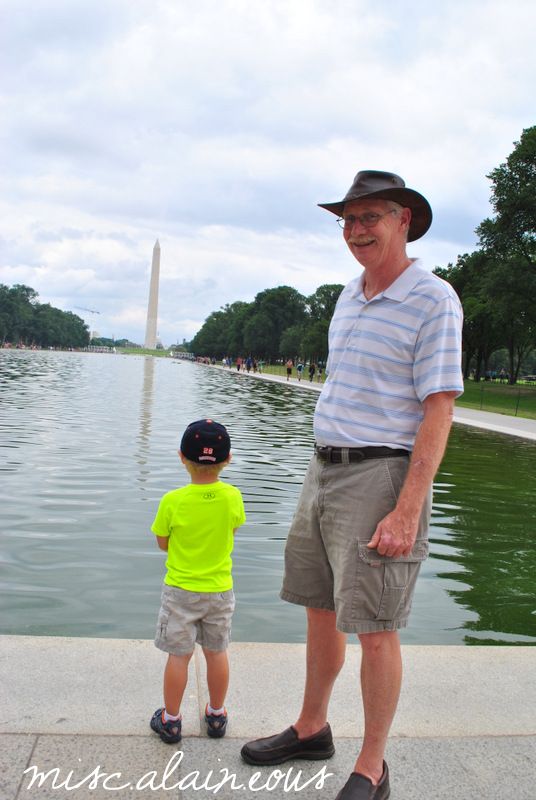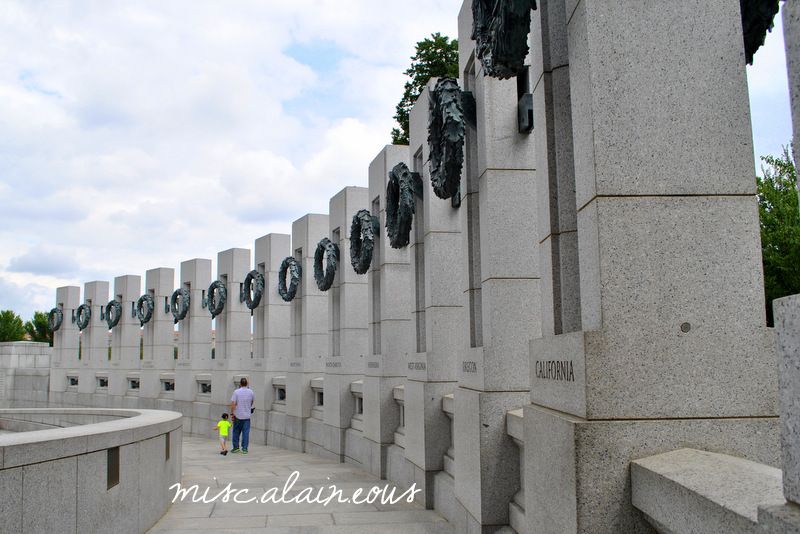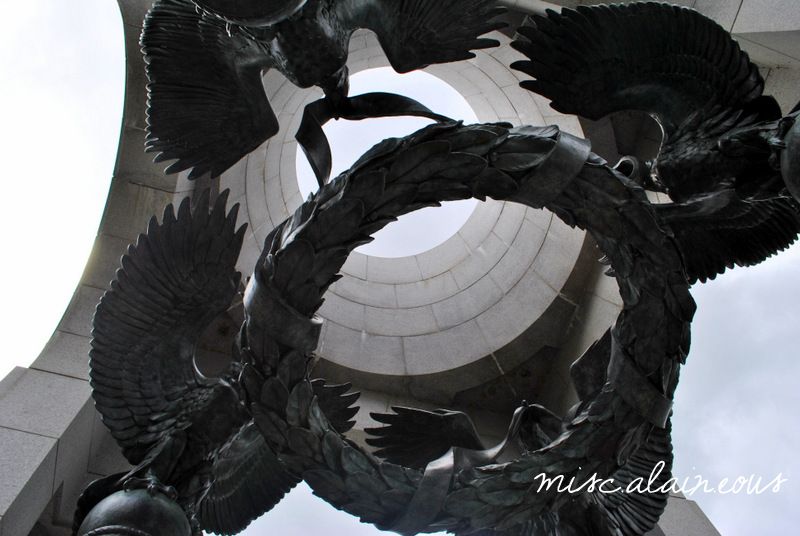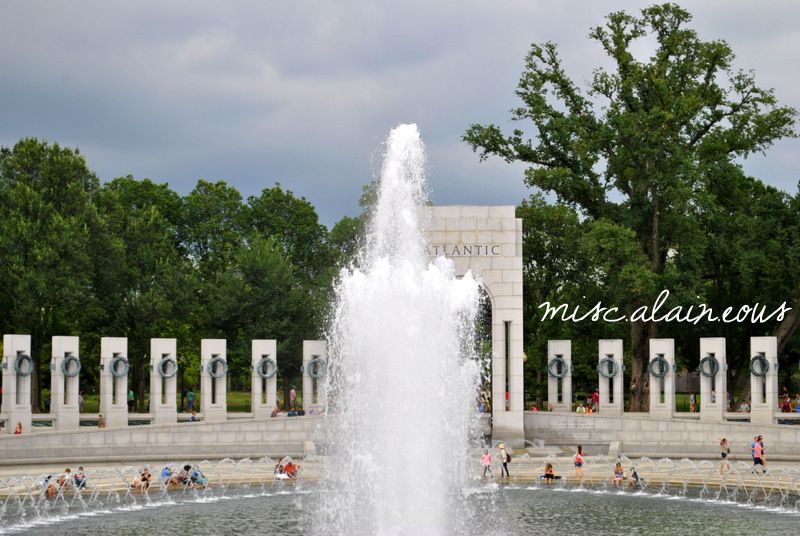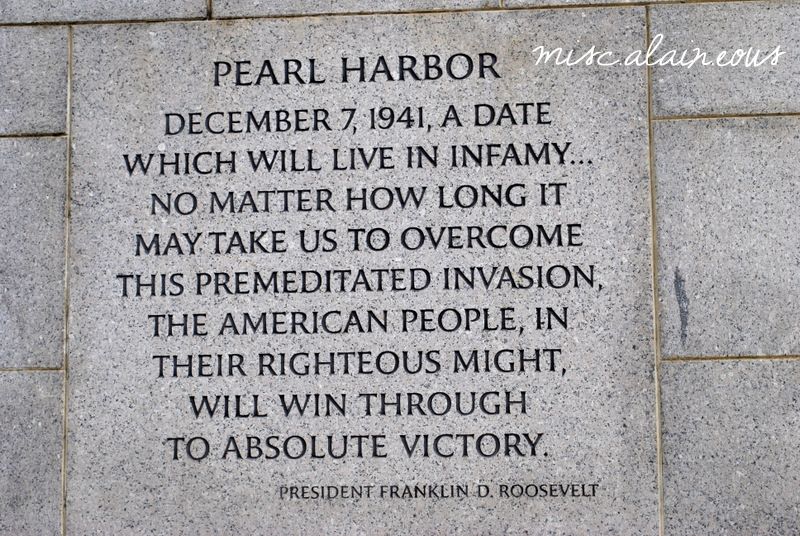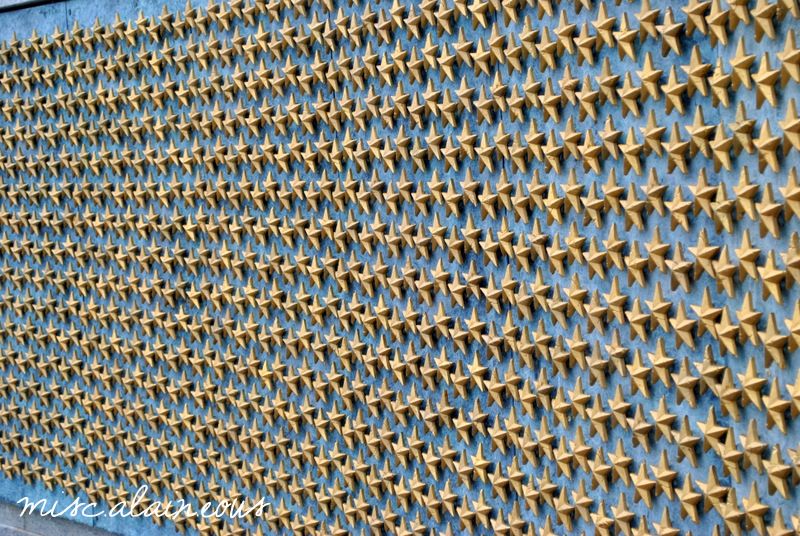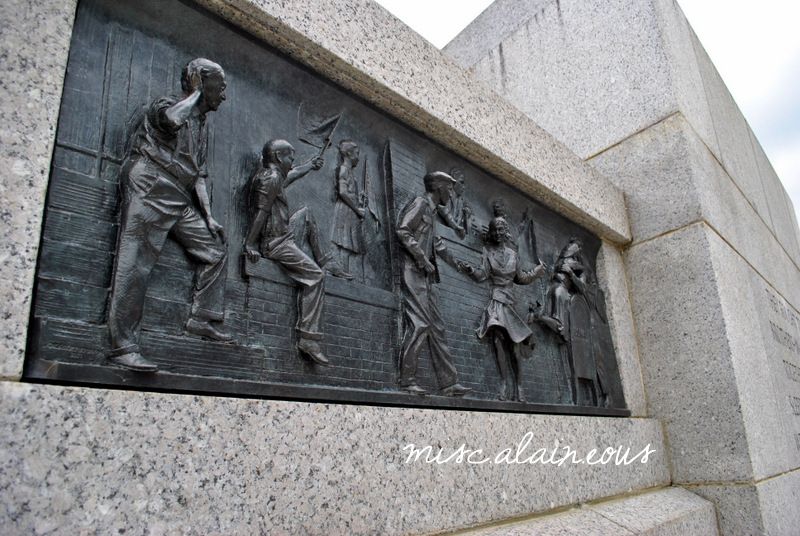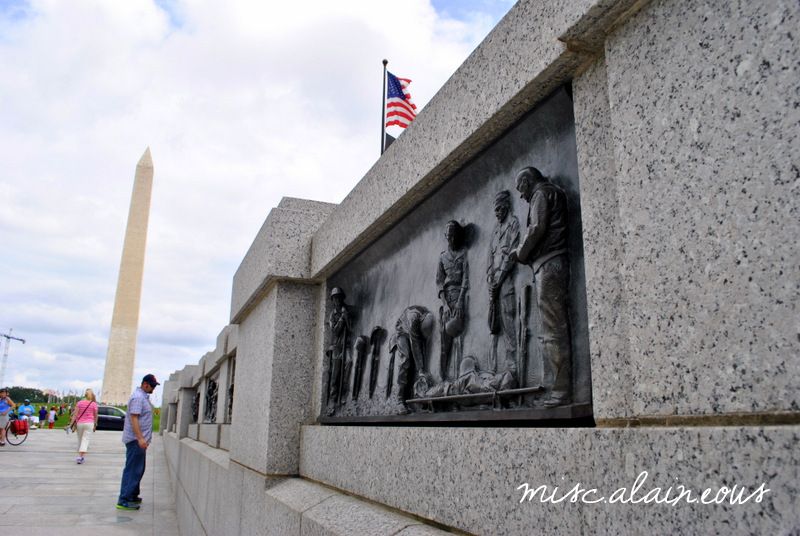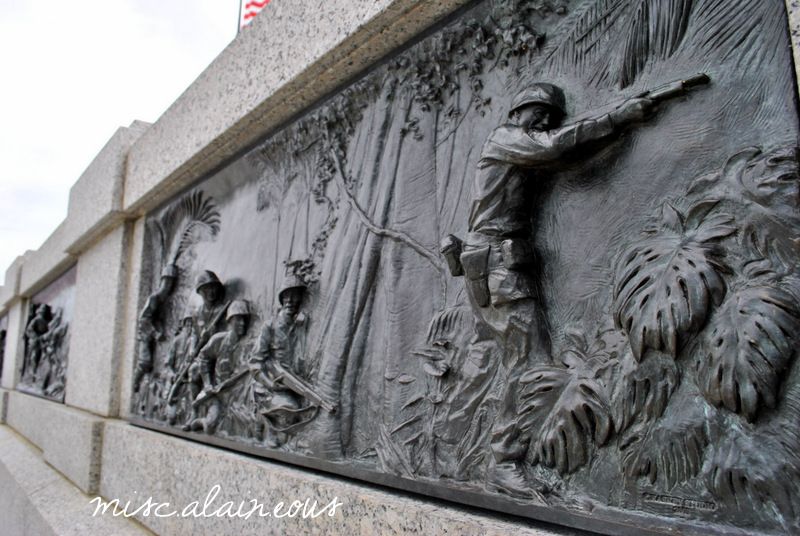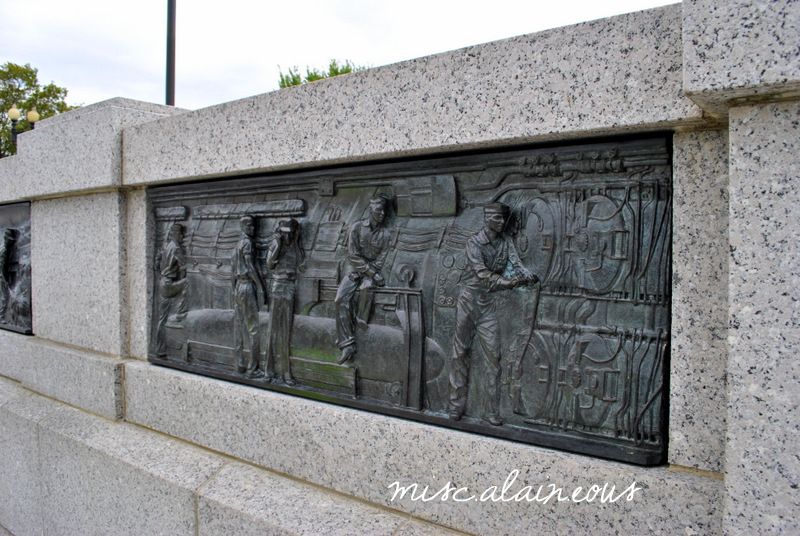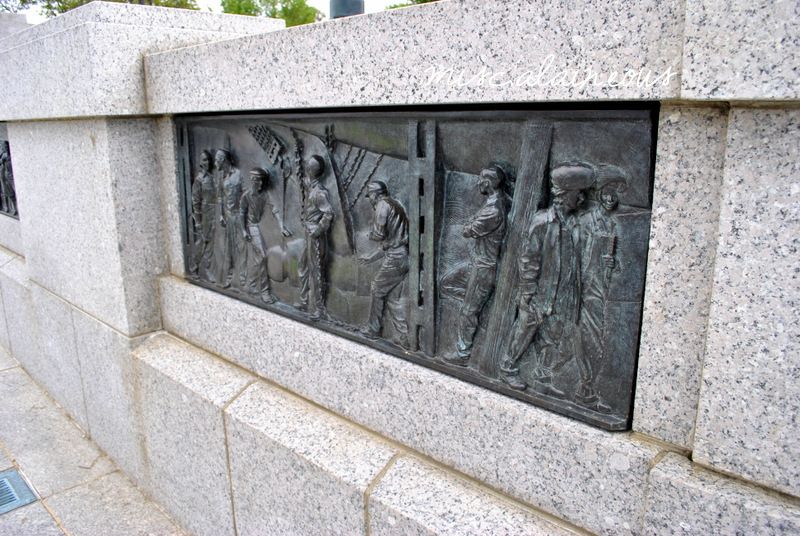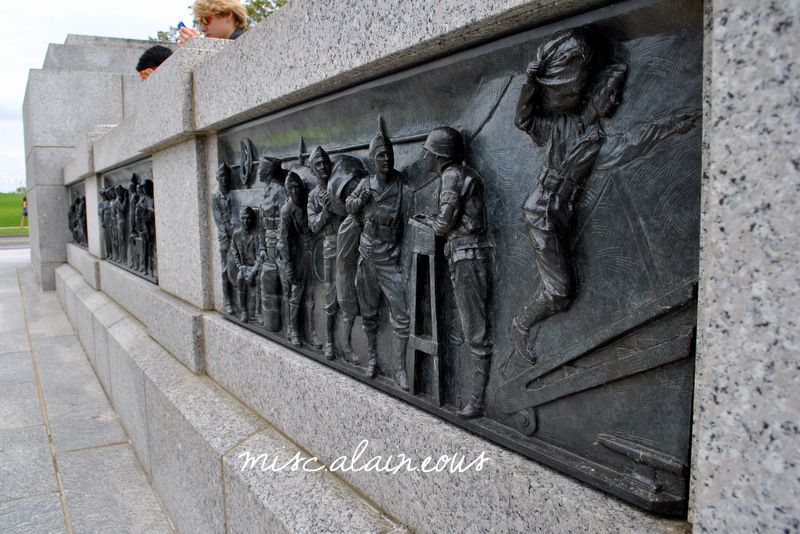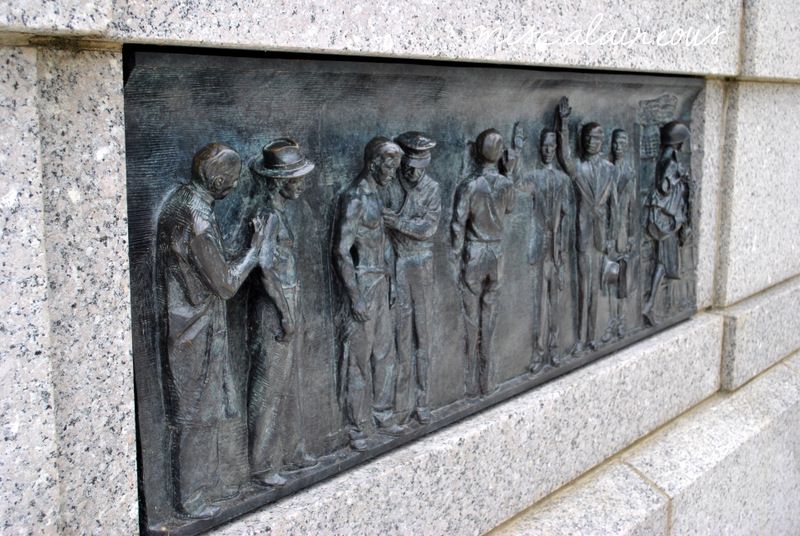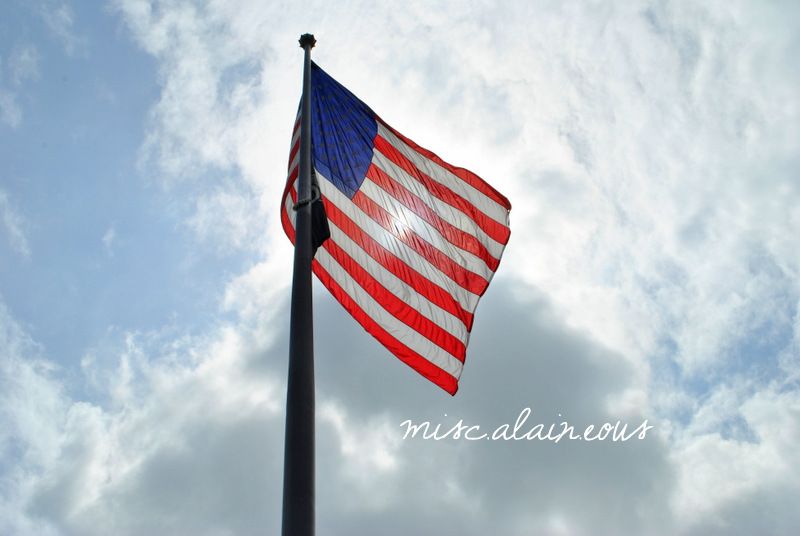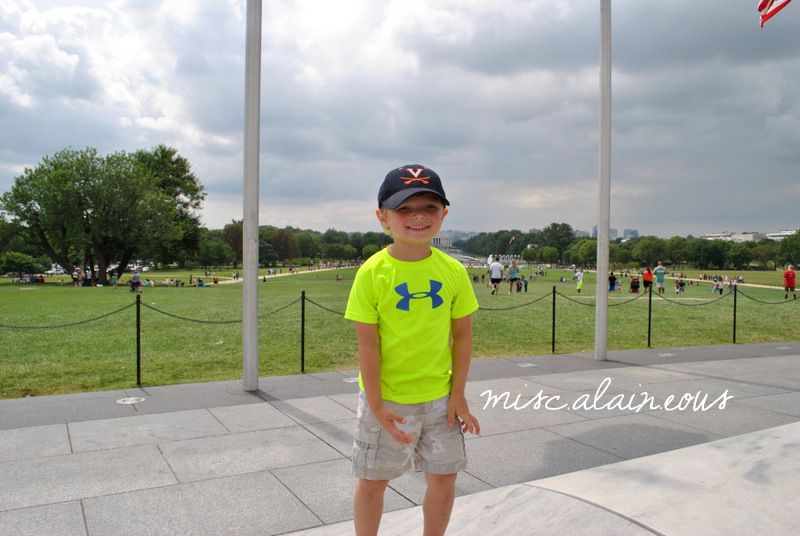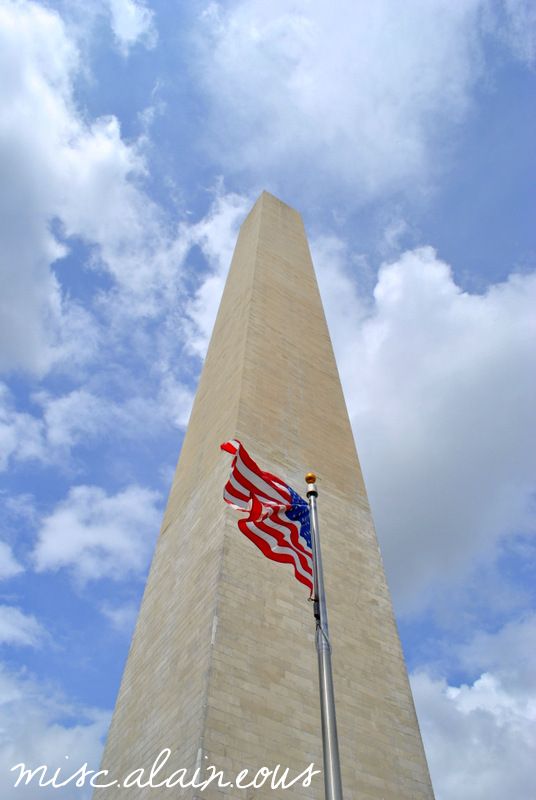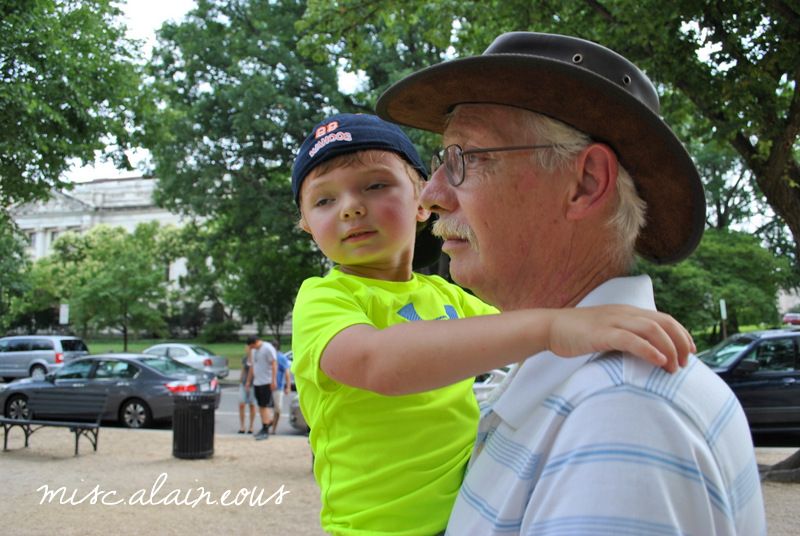 I spent my 32nd birthday in DC with my favorite men - my daddy, my husband, and my son. The
only man we were missing was my brother who is stationed across the ocean in Italy. We started
out with a nice cajun brunch at Bayou. After we filled up, we headed back toward the mall to
see touristy things. My dad hasn't been to DC since he was in the college in the 70's, and I
haven't ever actually been to the Vietnam Memorial, so we started out there. It is an amazing
piece of architecture and architectural history. In design school, we learned that the memorial's
design, that of then architecture student Maya Lin, was chosen over 1400+ submissions. The entry
was submitted anonymously. It's simplicity is what makes it so powerful. That, and seeing all of
the names and the enormity of the numbers of those lost. We walked over toward the Lincoln Memorial,
and daddy and I figured we couldn't stand in front of it and not climb to the top, so up we went.
We stopped at the World War II Memorial, and finished at the Washington Monument. Will decided
he had had enough walking, so we carried him back to the metro station. We ended my birthday with
a nice dinner back in town. I felt like a super lucky girl that day!