While sitting here with my hot chocolate, I am getting more excited about the Christmas season. We have done a little more to deck the halls and will be adding more decorations today or tommorrow. We will be going another year without a Christmas Tree, but I have gotten used to it at this point. We haven't had a tree since our first year living together in 2005, for different reasons, the biggest being that we aren't even home at Christmas. This year, I will be in North Carolina with my family and Matt will be in Charlottesville with his. The tree will be a tradition we will start when we have our first child. In the meantime, I supplement our home with the Yankee Candle scent
Mistletoe
.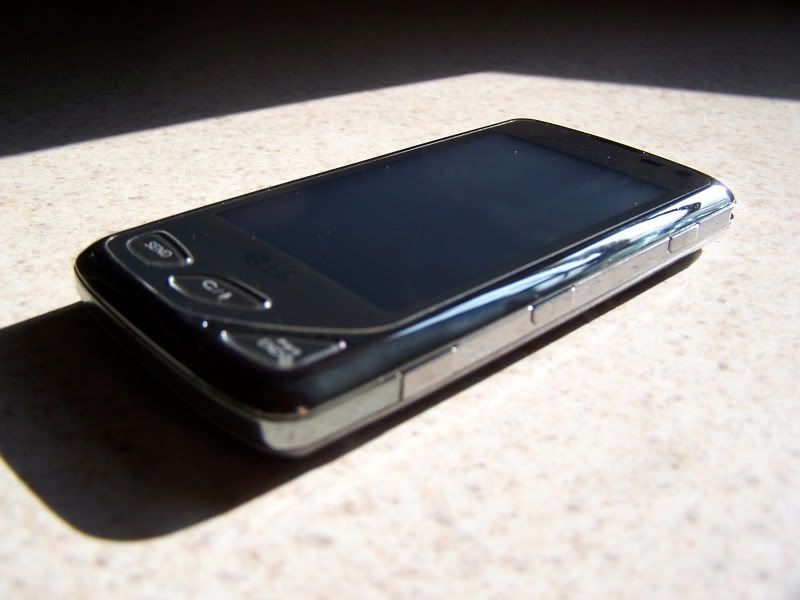 Matt and I treated ourselves to an early Christmas this year. We have had our prevoius cell phones for over 2 years and were ready for a change. Until the iPhone is picked up by Verizon, Matt and I will be using our new cell phones. We love Verizon and all of our family and friends are on the Verizon network so we won't even consider changing. I got the
LG Chocolate Touch
and Matt got the
LG enV Touch
. The phones are great because of the touch screens. The absolute best feature of mine is the built-in FM radio. It's not much different than my iPod but it gives me a bigger variety of music. We both love our new phones and have spent hours cusotmizing and playing with them... just like kids on Christmas afternoon!
Debut of the light balls!
My newest wreath for the kitchen door. Now I have 2 beautiful wreaths! Watch out
Biltmore House
.. haha, totally kidding! Love the sparkly details!
Stay tuned for many more holiday hall decking!