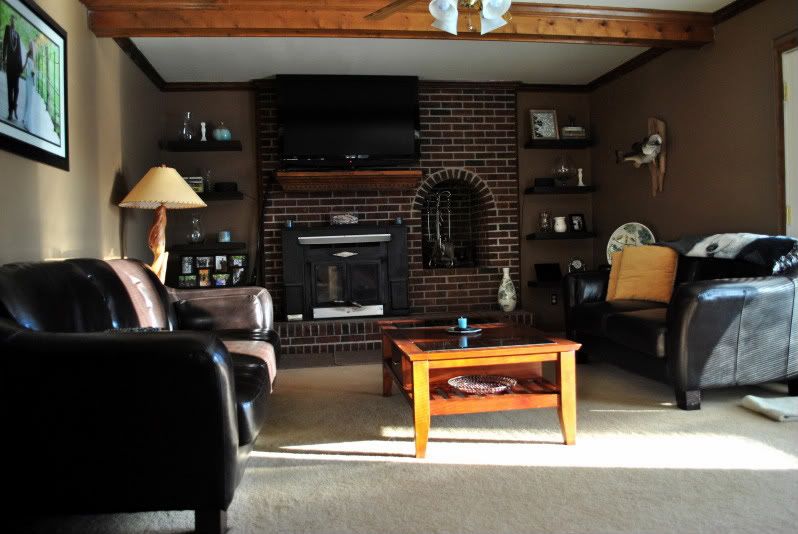 Our home always feels so empty and sad once the Christmas decorations are put away. So this year we decided to do a room makeover and spent the first weekend of the new year putting up new shelves and shifting furniture around. To see where this room started, click
here
.
After a lot of measuring, leveling, marking, drilling, screwing, more leveling, hanging, and even more leveling, we finally had shelves! We hung 4 new shelves on each side of the fireplace and replaced the older black shelves with the same type so they all matched.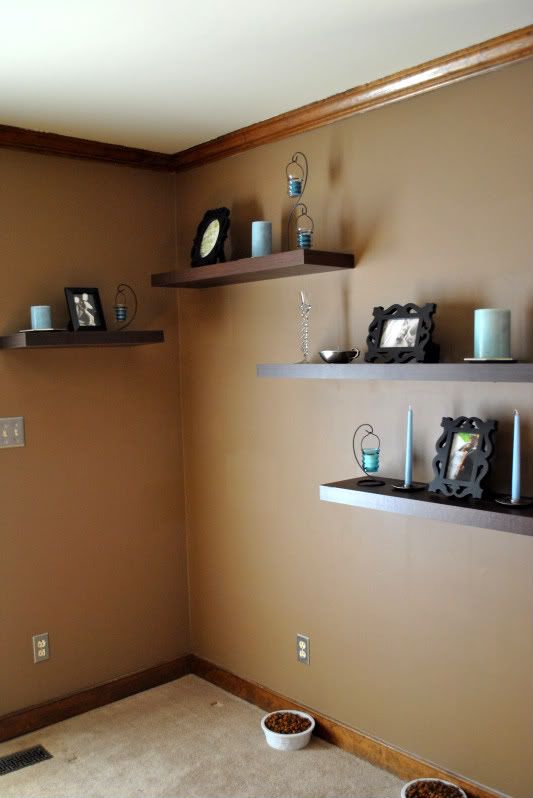 We moved the end tables to the sides of the sofas, where they actually belong - go figure! We also moved the coffee table to the center of the room. Again, where it belongs! I have always been afraid that having the coffee table in the middle of the room would make the room feel too small and the dogs wouldn't be able to play and lay around. So far, it has been great! The boys have the whole side of the room pictured above, where we will be putting new dog beds. I will also be on the hunt for a floor lamp to go just under the shelves in the corner because it is pretty dark on that side now that the lamp has moved.
This room is still a work in progress, and I still have a lot of work to do in the accessorizing department. There is a lot of brown in here, which I will eventually be breaking up by bringing in shades of cream in the accessories, throw pillows and draperies to lighten the room up. I feel like we are on the right track with this room. Let me know what you think!