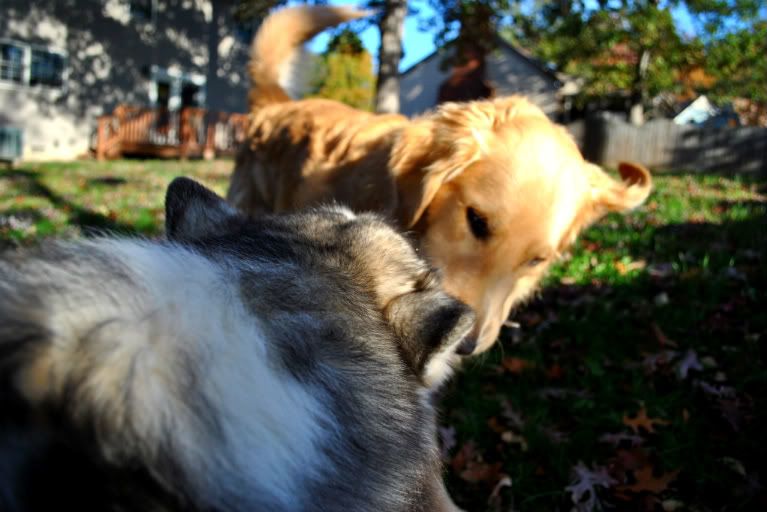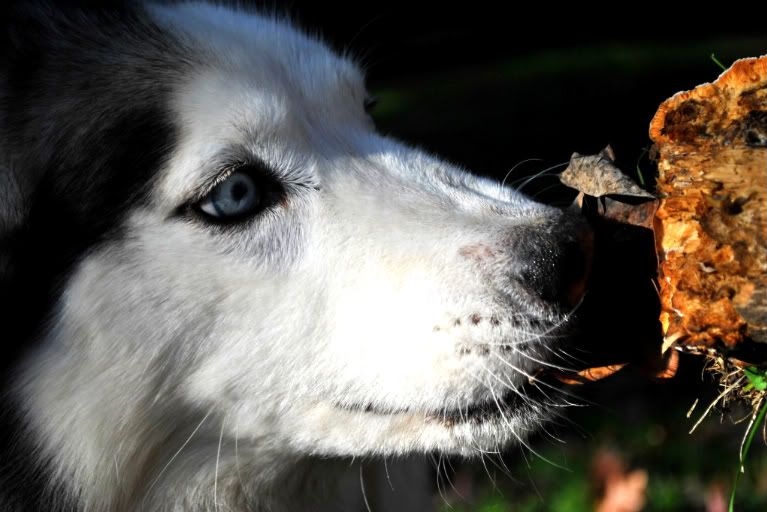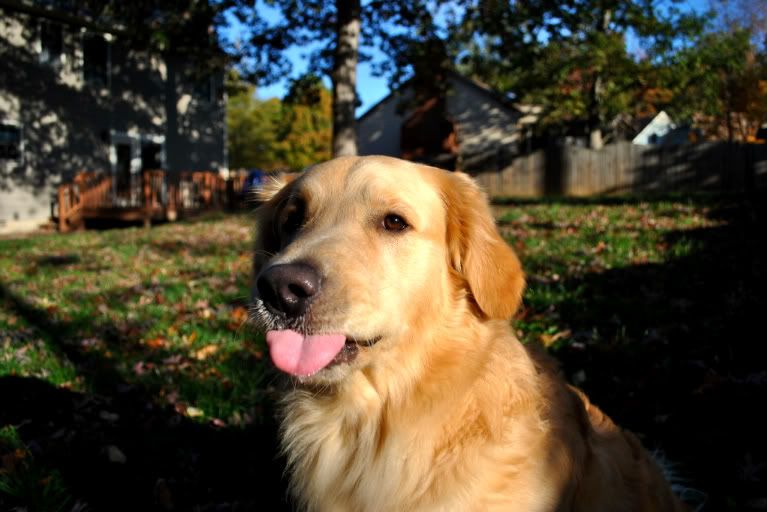 The boys are loving these cold, but not too cold, mornings. I must say, I am to! I am also loving these views from my very own backyard. My current camera lens won't zoom in far for detail shots, but the overall colors are amazing. Matt, on the other hand, is not loving the idea of raking these leaves when the time comes. Poor husband!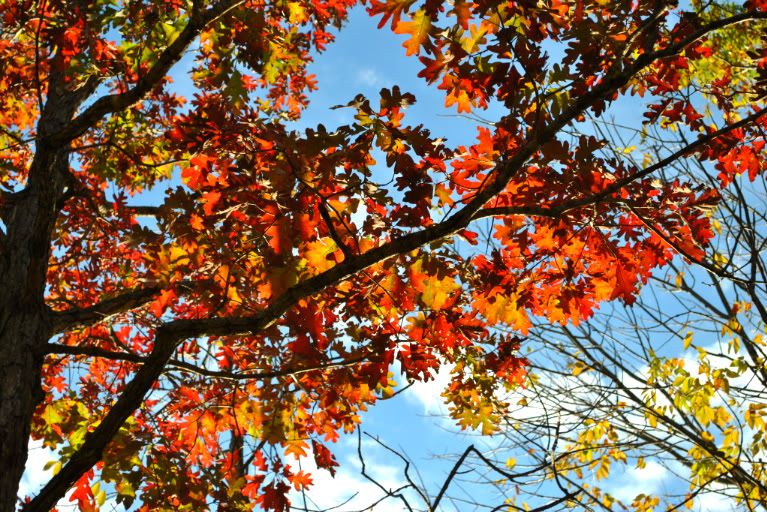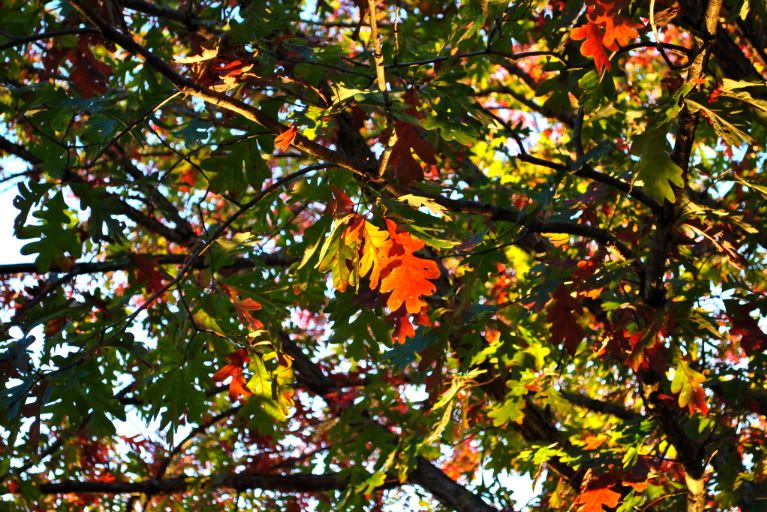 Every time there is mention of the upcoming holidays, all I can think of is that I will probably be too busy or tired to even know what season it is. I have a feeling Christmas and New Years are going to blur right by. We have a minimalistic plan in place for Thanksgiving dinner and for Christmas decor/celebration this year. I am still holding out for my Christmas tree - Matt has said for years that we needed to wait until we had children. Well, if all goes as planned, we will have a baby here and I feel that counts, so I am expecting my Christmas tree this year. Stay tuned for that.
We are taking it easy this weekend - just watching football, eating out, and relaxing. We are trying to enjoy these last weeks and weekends that we have before the baby comes and our lives change forever. Can you believe that I am just a little over one month away?
And since I haven't updated you in a while...
I have gained 35 lbs so far.
My belly measures perfectly at 35 cm from top to bottom, which is just where it should be for 35 weeks. Still no stretch marks!
Baby boy's heartbeat was 161 bpm at my last appointment.
The baby is extremely active, and is quickly running out of room in here. I feel sorry for him all scrunched up in there. His feet are currently pushing into my rib area which is causing a little discomfort.
Craving hot cocoa, fruit snacks, and cream cheese.
Pediatrician's office has been confirmed following my tour and I have started filling out the paperwork with all info known at this point. Obviously, there will be birth stats that will have to wait until we are released from the hospital.
First name has been chosen - still narrowing down the middle name!
Hope everyone is having a wonderful weekend!