Here is the start of our holiday decor. We will be getting our tree this weekend and will be finishing up our outside lights. I will post photos once we are all finished.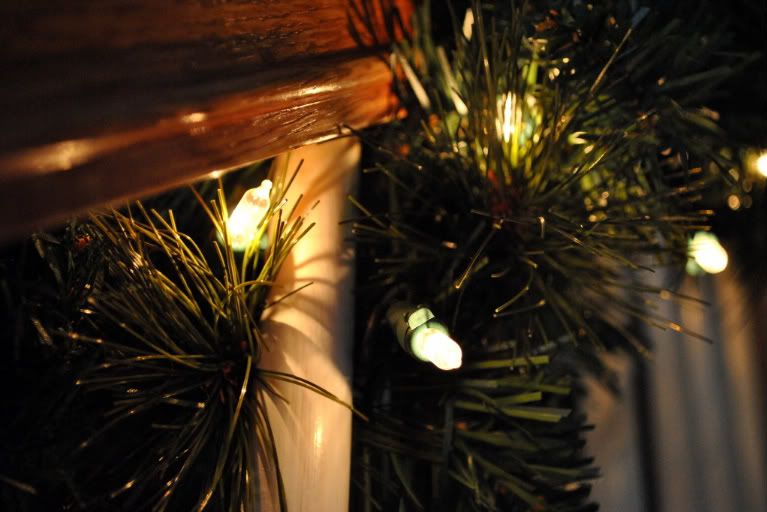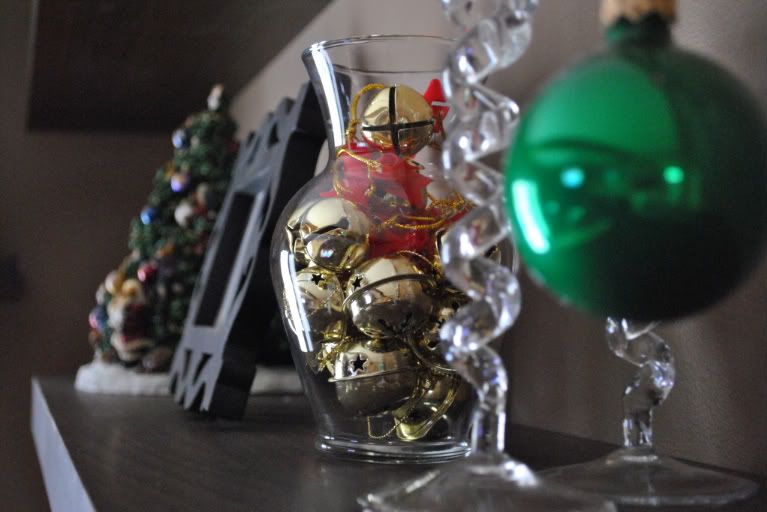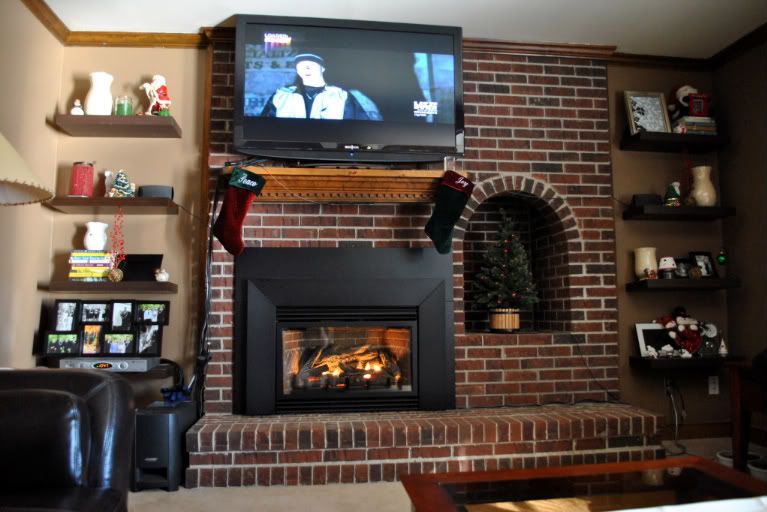 You may remember our family room with the wood burning stove/blower insert
(seen here)
. We finally have gas logs and I am loving how toasty the make our family room while I spend my days home with little man for now. It is the perfect change for our home right now!