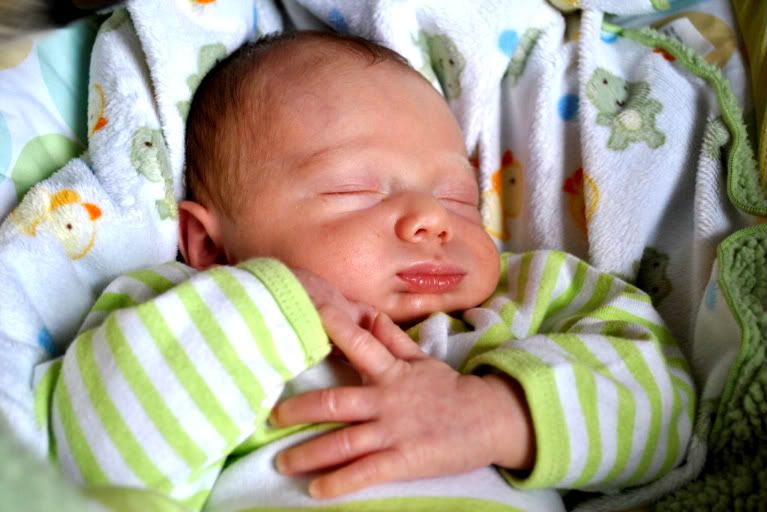 We woke up to a dusting of snow this morning - the first of the season for us. Will stayed snuggled up until mid-morning, spending quality bonding time with his doggies. Mason and Skye just showered him with adoration.
Then Mason and Skye were geared up for their outside time.
The dogs told me they can't wait for Will to be big enough to play outside in the snow with them. Until then, he will stay inside and sleep by the fire.