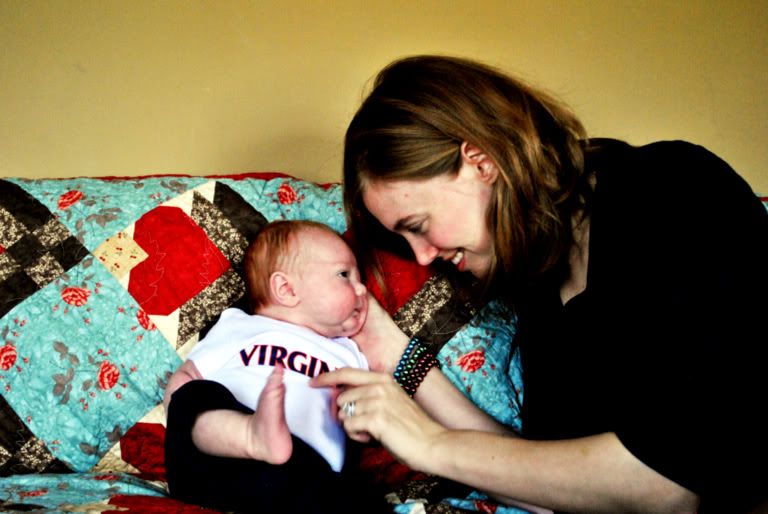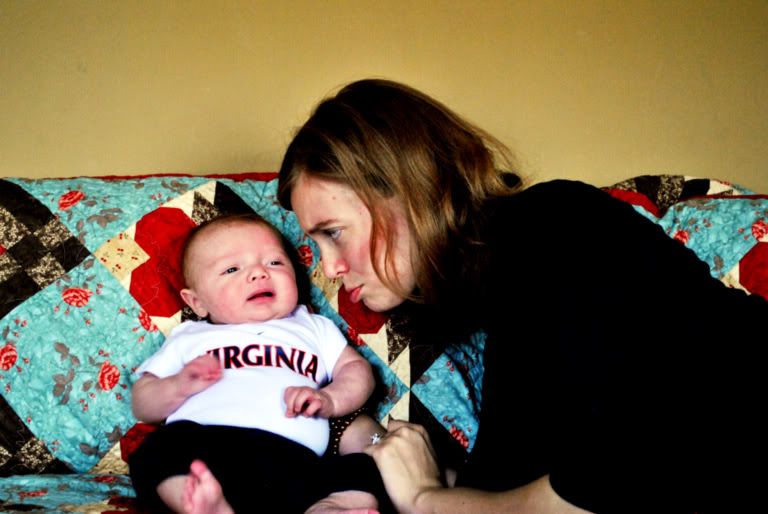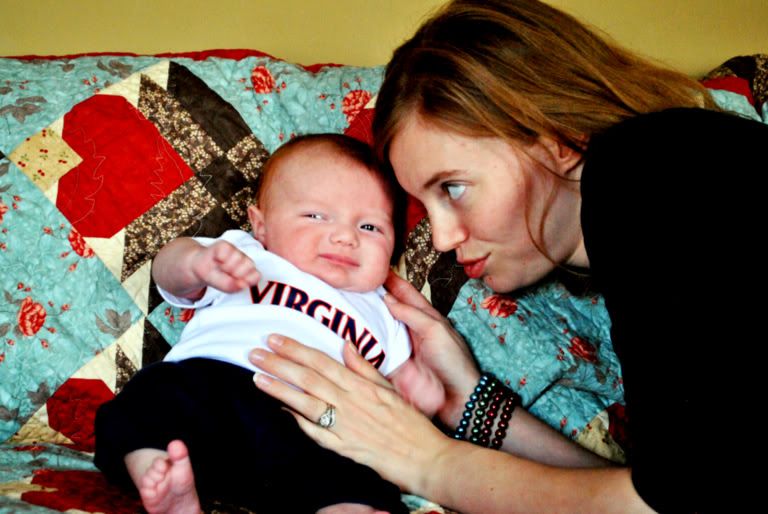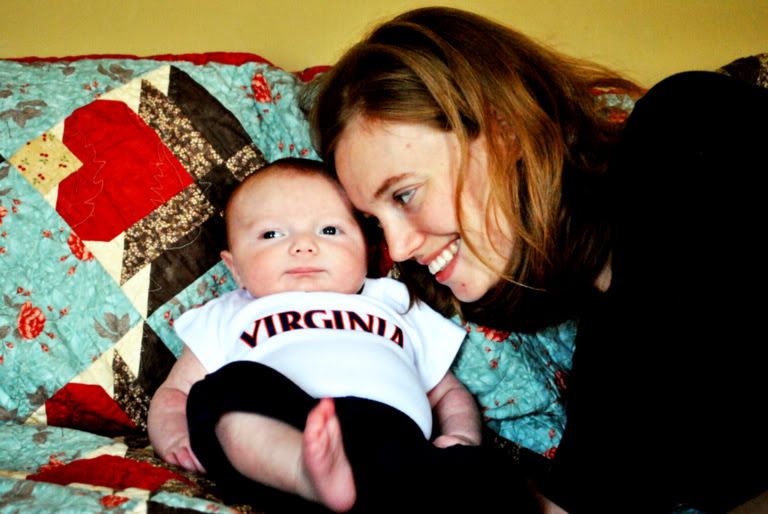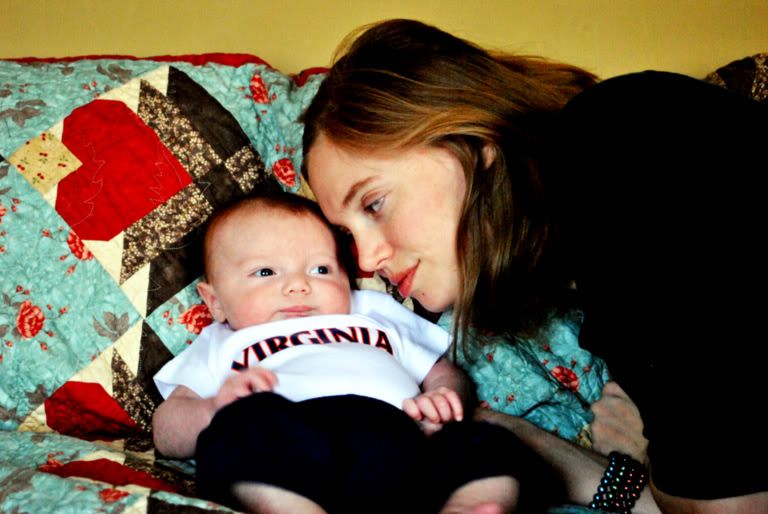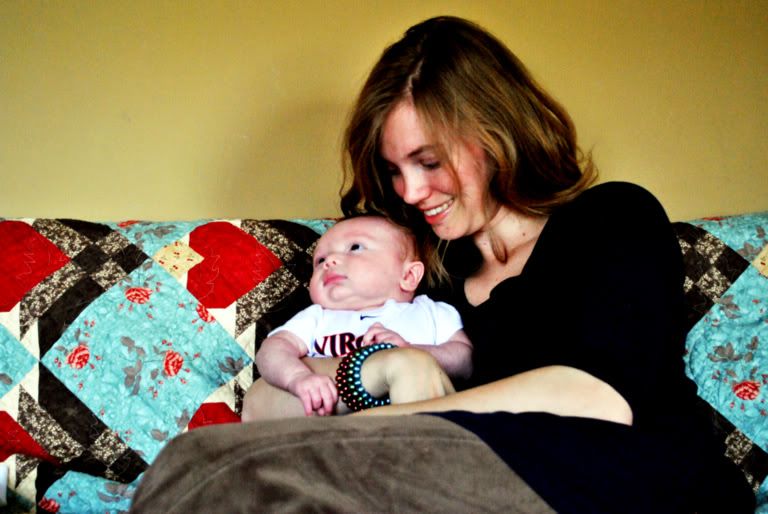 In case you wondered how Will and I currently spend our days...
Sadly, this will be coming to an abrupt end this weekend. My maternity leave is almost over and I will be returning to work on Monday. I will so miss all of the quality time that I get with him each day. I have cherished every single minute of it - even the sleepless ones. I also feel fortunate that I got 10 full weeks with him, 6 weeks just wouldn't have been enough. We are very excited about the in-home provider we found to care for Will. She has a Masters in Education and provides preschool starting at the age of two, but even before then, he will be a part of story time and any other activities that will stimulate him. She is fully licensed in our state. Her references spoke very highly of her and all but one of the children she cares for have been with her since they were 6-12 weeks old. We feel very good about this! It eases my mind a little having faith that he will be in good hands.
Don't fear - you will still see plenty of photos because we always have the weekends together!
participating in: